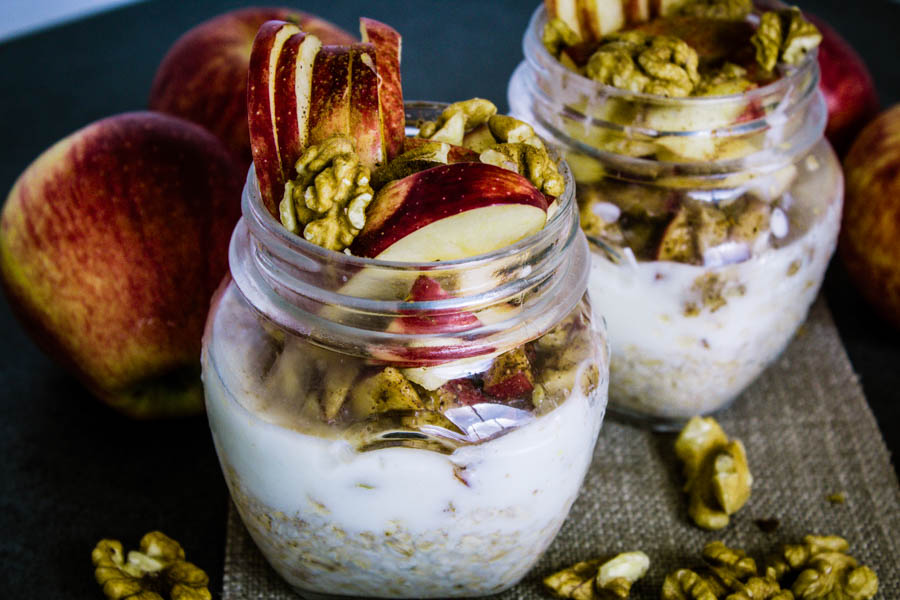 If you are not a morning person like me believe me this apple pie in a jar will make your life a lot easier and your morning a little bit brighter!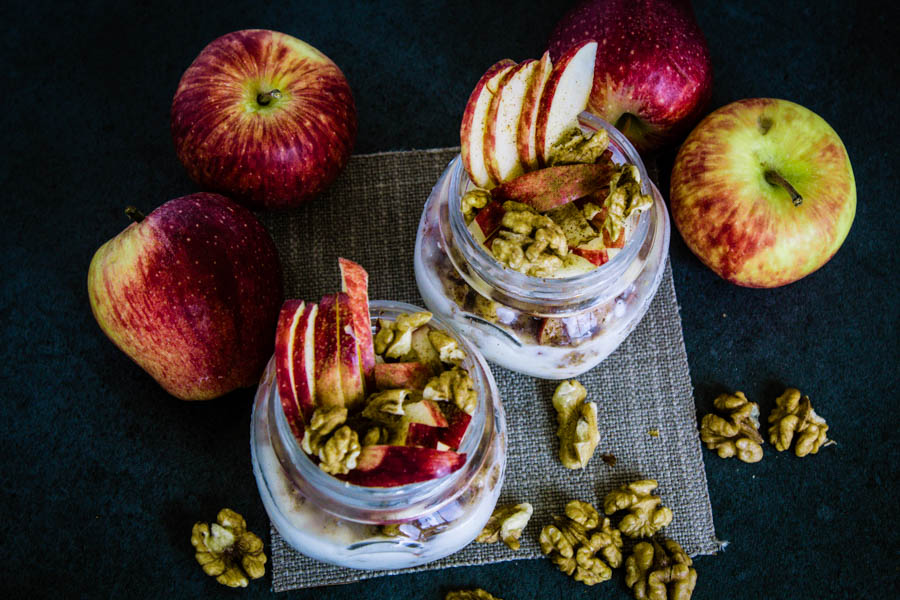 It is a quick to throw together, no bake, recipe, that only take less than 30 minutes to prepare a big batch of it and throw it in the fridge to enjoy for the next coming 4 days.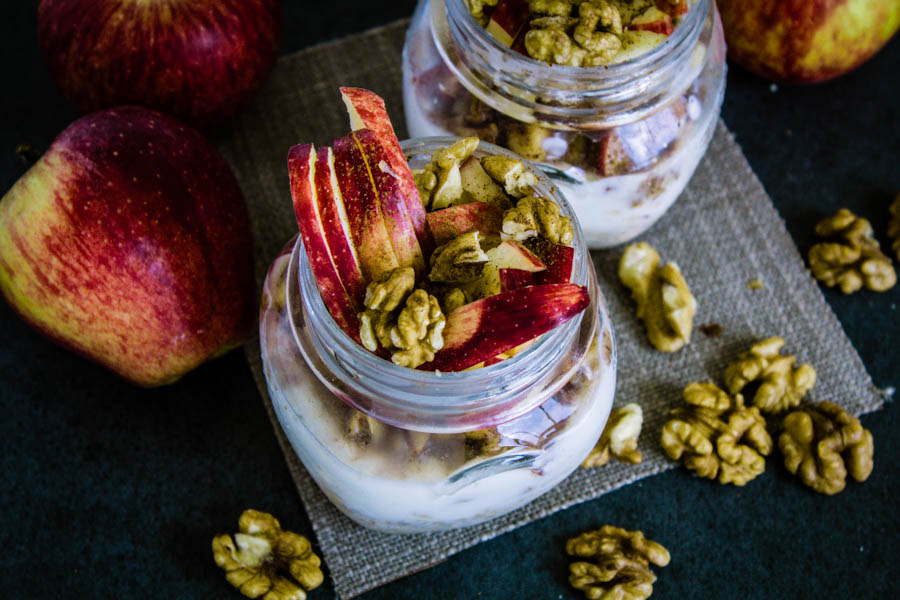 I am addicted to these small breakfast jar and so everyone who try this recipe.
Who ever said to you: "you can't have a healthy breakfast when you are in hurry is so wrong!"
You can mix and match with the fruits serving as you like, it just this apple pie oatmeal is my favorite, I love the combination of apple/cinnamon and raisin.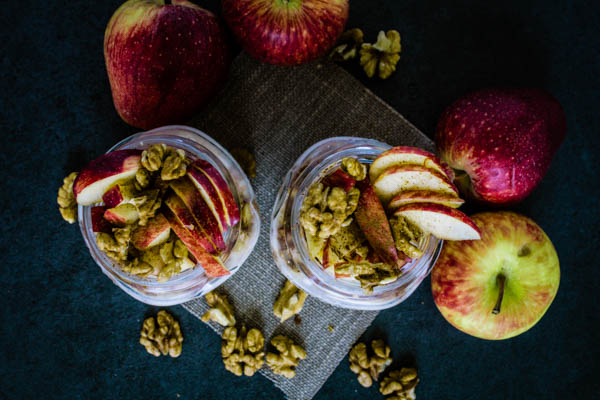 This is yet one of my "make-ahead" series of recipe, that I found very helpful, I prepare 4 jars in advance and store in the fridge to enjoy one each morning.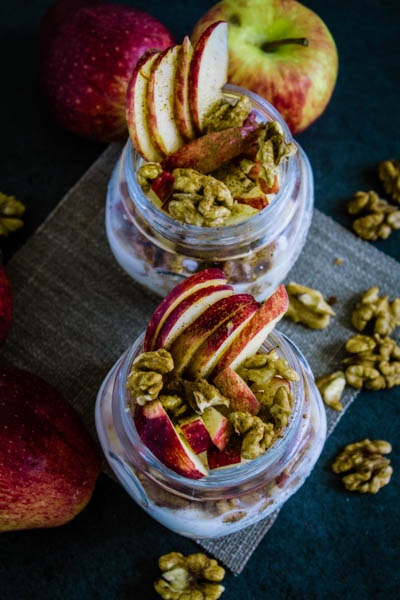 If you like this "make-ahead" breakfast idea, you might also like those similar recipes that you can make ahead and store to enjoy for later breakfasts, check it out:
Baked apple pie oatmeal breakfast
And of course you can always enjoy a balanced smoothie that you can mix and enjoy while driving or working, check the endless options of smoothie on my blog to help you have an endless options for quick and easy healthy breakfast!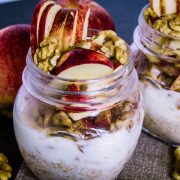 Apple Pie Oatmeal Jar
2018-04-24 04:38:27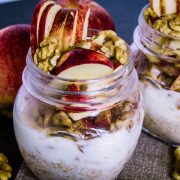 Serves 1
a delicious and healthy balanced breakfast that you can prepare in advance . meal preparation is your friend!!
Ingredients
¼ cup old fashioned rolled oats
¼ cup unsweetened almond milk
½ cup Greek yoghurt
2 Tbsp. almonds or walnuts , roughly chopped
1 Tbsp. Raisin
½ apple, diced
1 tsp. honey
1 tsp. cinnamon
¼ tsp. nutmeg
¼ tsp. clove
½ tsp. ginger powder (or 1 tsp. fresh grated ginger )
Instructions
In a small bowl, mix the apple pieces with the cinnamon, nutmeg, clove, ginger, raisin and honey. Mix it well and let it soak aside while you prepare the other steps.
Start in your jar with laying the oat at the bottom, than add the almond milk and shake it lightly so the milk distribute equally with the oat.
Then sprinkle half the quantities of the chopped nuts, over the oat and almond milk layer.
Pour the Greek yoghurt, spread it equally
Add the apple mixture.
Sprinkle the rest of the nuts.
Serve and enjoy!
Notes
you can close and store in fridge for 4 days.
annacookingconcept.com http://annacookingconcept.com/