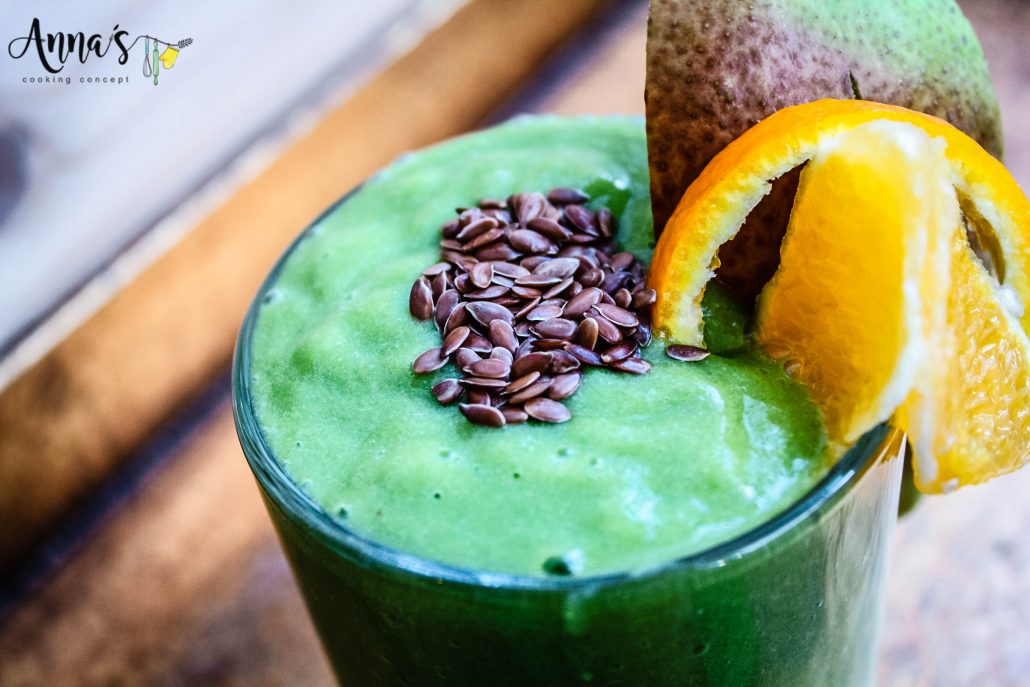 This fiber-rich pear green smoothie is perfectly creamy and sweet.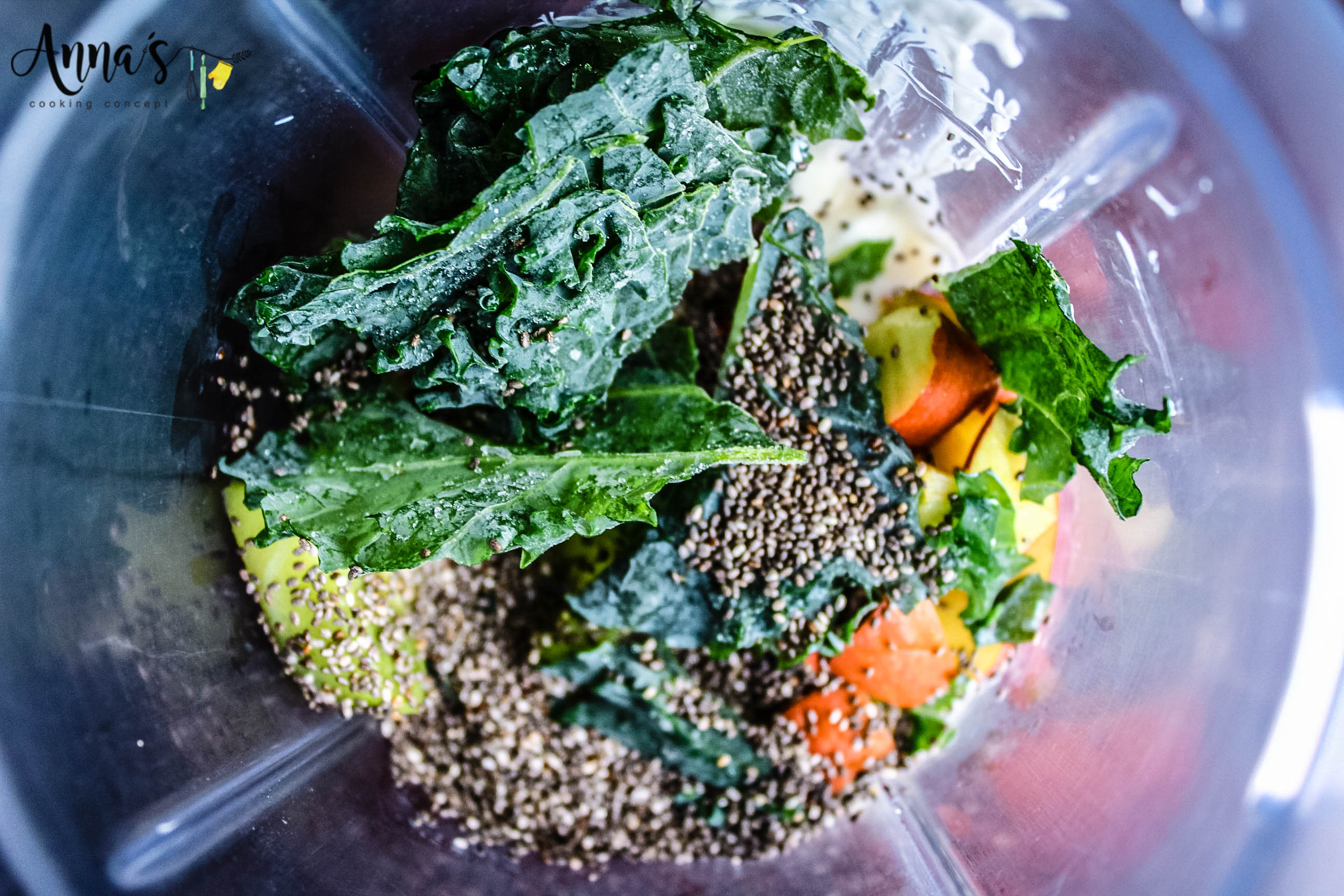 Pear is one of my favorite low-calories fruit packed with fiber, folic acid, vitamin A and C that will help your body heal more quickly and give an extra support for your hair, skin and nails.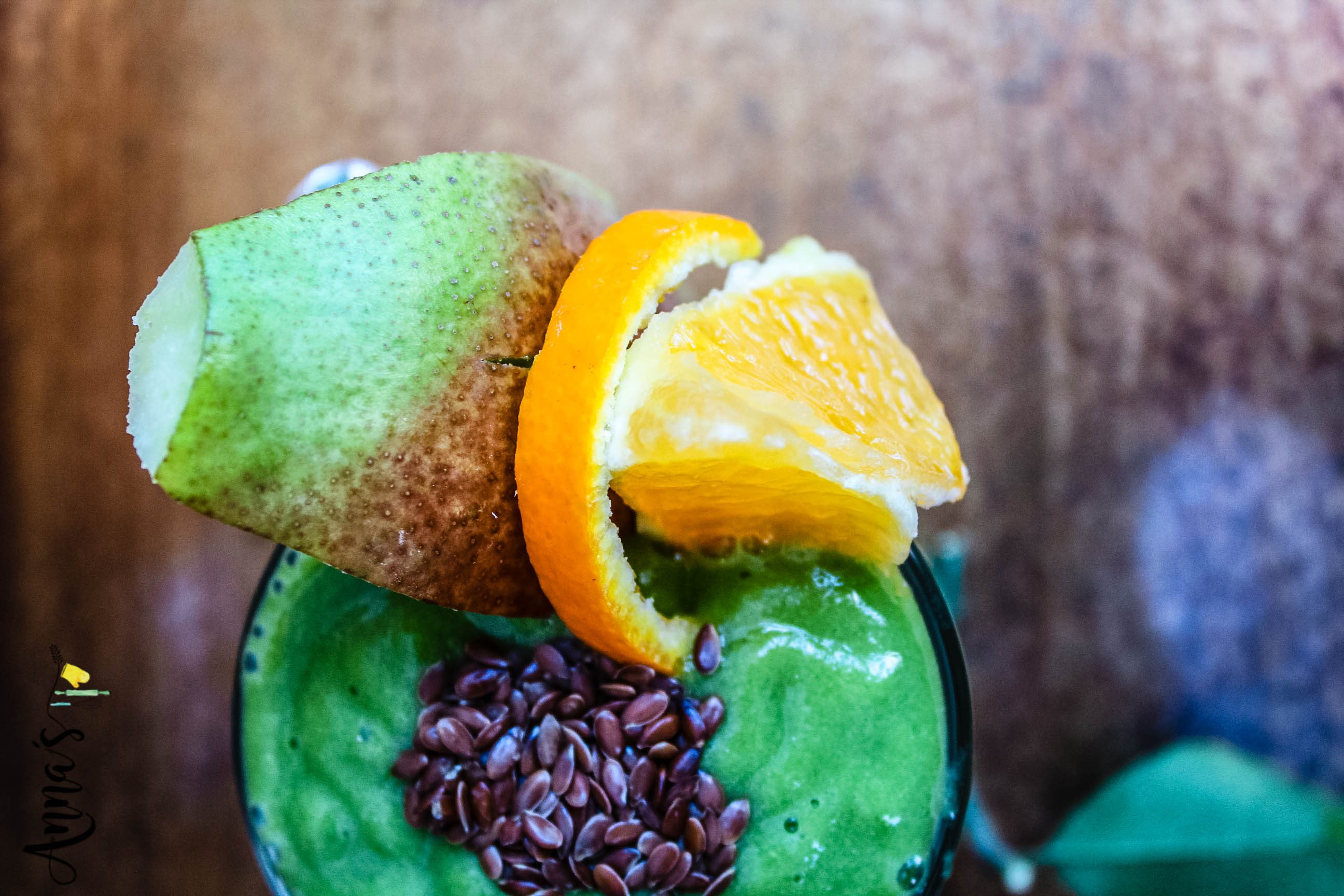 And if you were lucky enough to find a perfectly ripped one like I did, it will add a delicious floral sweetness to your smoothie that you will get addicted too.
Using fruits and greens that are high in fiber will help you stay fuller and have a better digestion.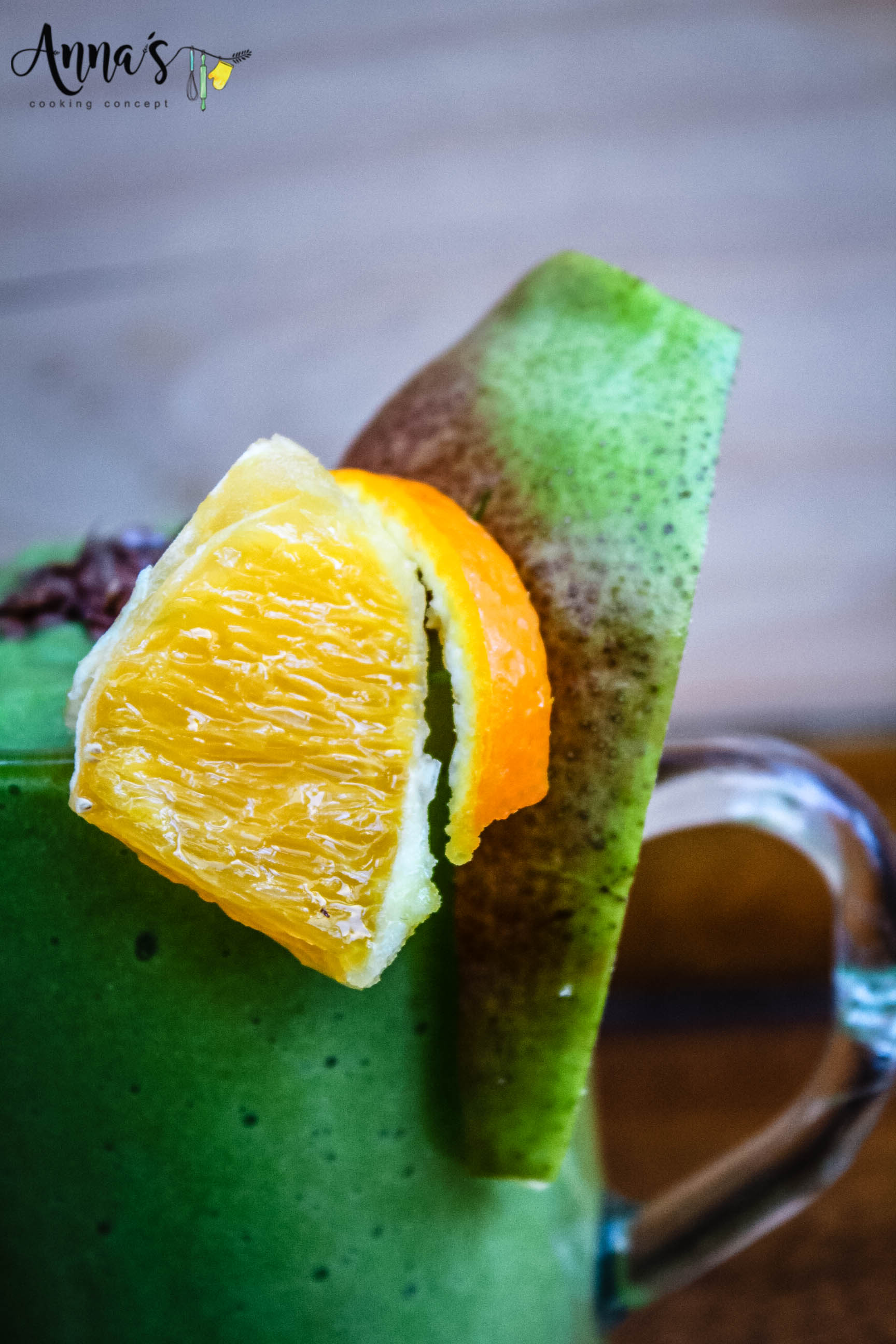 And what goes amazing with pears and gives it a deeper flavor is cinnamon. Not only does it taste great but it regulates your blood sugar levels, reduces harmful cholesterol and sends a sweet boost to your metabolism.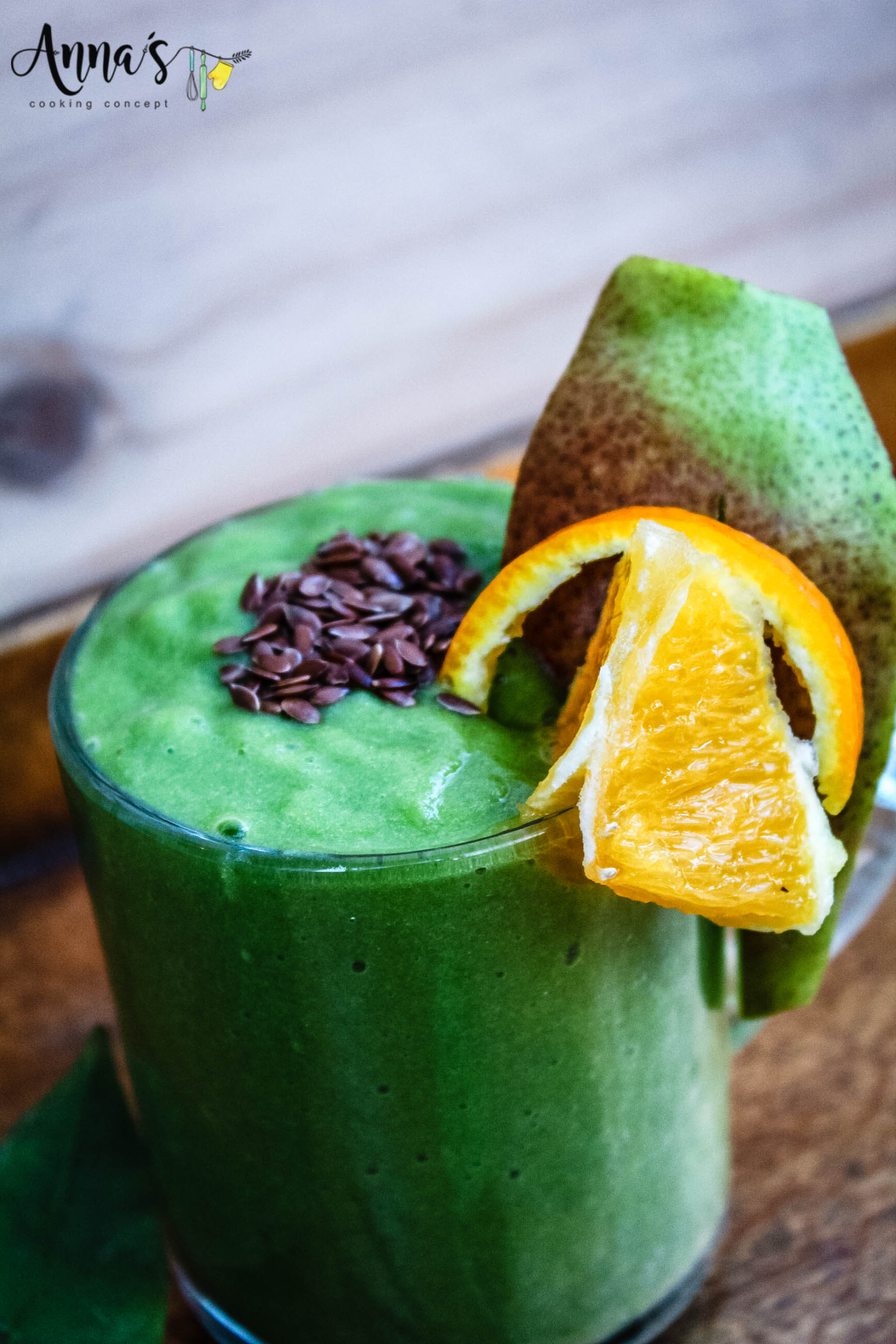 With only few ingredients, you will have an amazing creamy sweet smoothie with one super easy step.
I added almond milk and chia seeds for an extra boost of protein to keep you full until lunch.
The green Kale is full of fiber and vitamins that is great for your body and you won't even know it has Kale in it!
Give a try for your next breakfast, after your workout or a late snack!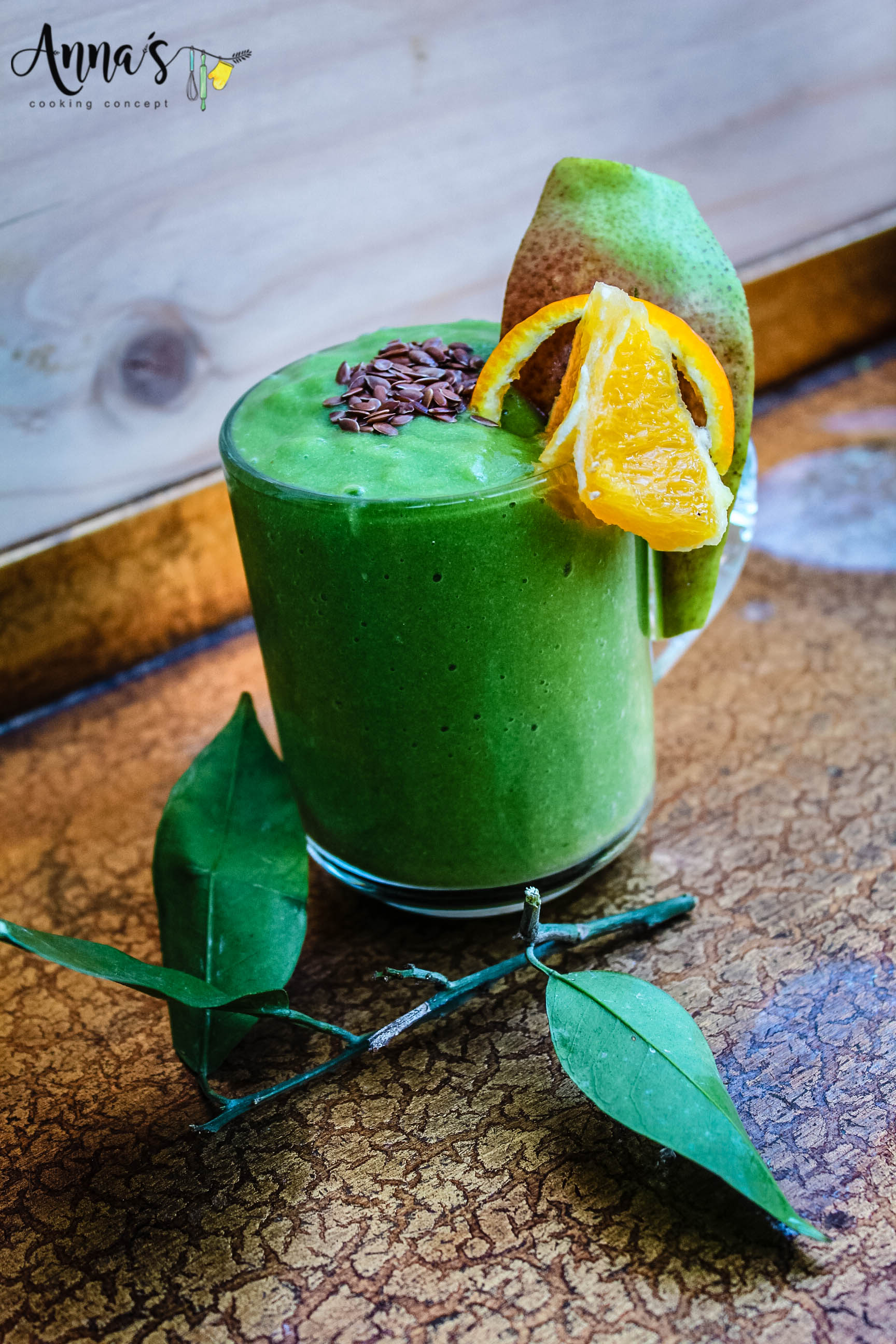 don't forget to share with me some pictures if you tried this recipe on the #annacookingconcept

I would love to hear your feedback also in the comments below.

Green Pear Smoothie

2018-05-05 02:54:52

Serves 1

This fiber-rich pear green smoothie is perfectly creamy and sweet. Give a try for your next breakfast, after your workout or a late after snack!

Ingredients

1 ripped pear, washed and cut into 4 quarters
1 orange , peeled and cut into cubes
1 Tbsp. chia seeds
1/2 cup almond milk*
1 packed cup of kale leaves.*
1/2 Tbsp. cinnamon powder

Instructions

just pour all the ingredients into high speed blender and pulse until you have a creamy smooth texture and everything is blend and well combined.
serve in a big glass and enjoy!

Notes

* if you like a lighter texture for the smoothie you can add more almond milk, but first start with 1/2 cup because you have the juice of the orange that will loosen up the texture also . and build-up from there according to your liking.
* for a vegetarian version of this smoothie: you can add some Greek yogurt into this smoothie to make it more high in protein .
* I usually have this whole recipe as one serving for breakfast but you can divide this into two serving also .

annacookingconcept.com http://annacookingconcept.com/