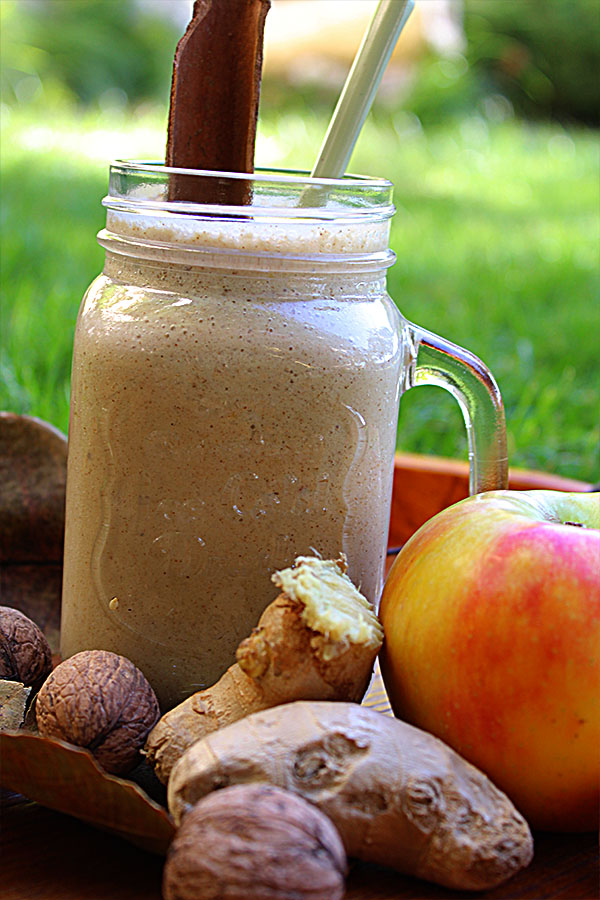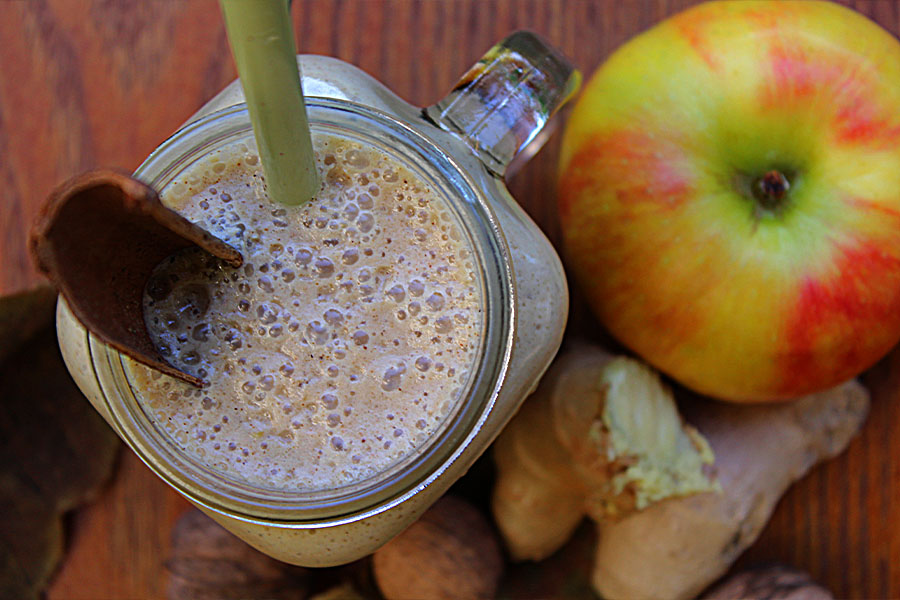 What a bittersweet post it is today, as September comes to an end, so does our smoothie festival.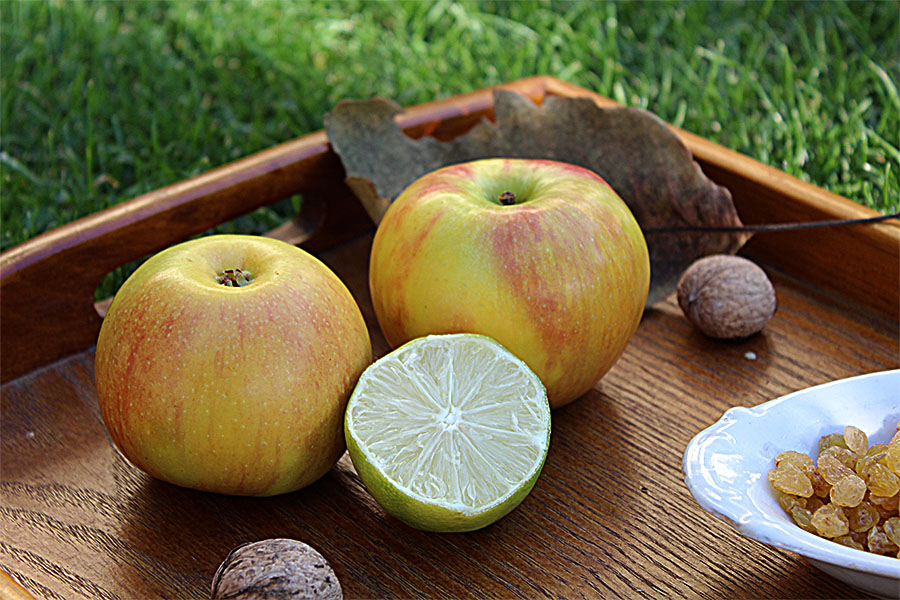 But don't be afraid, I saved the best for last!!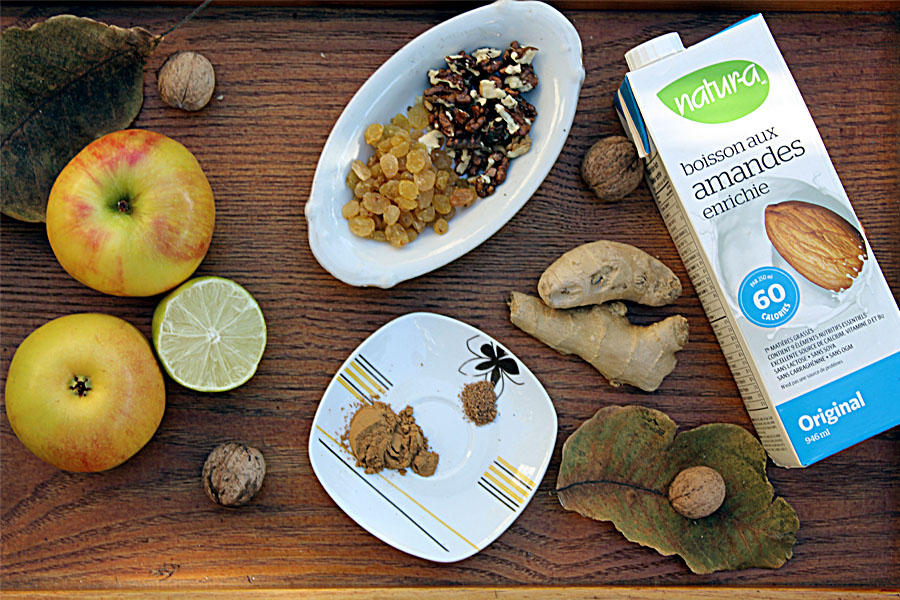 Even though October is here, my favorite September fruit, Apple, is still available and in full "bloom"!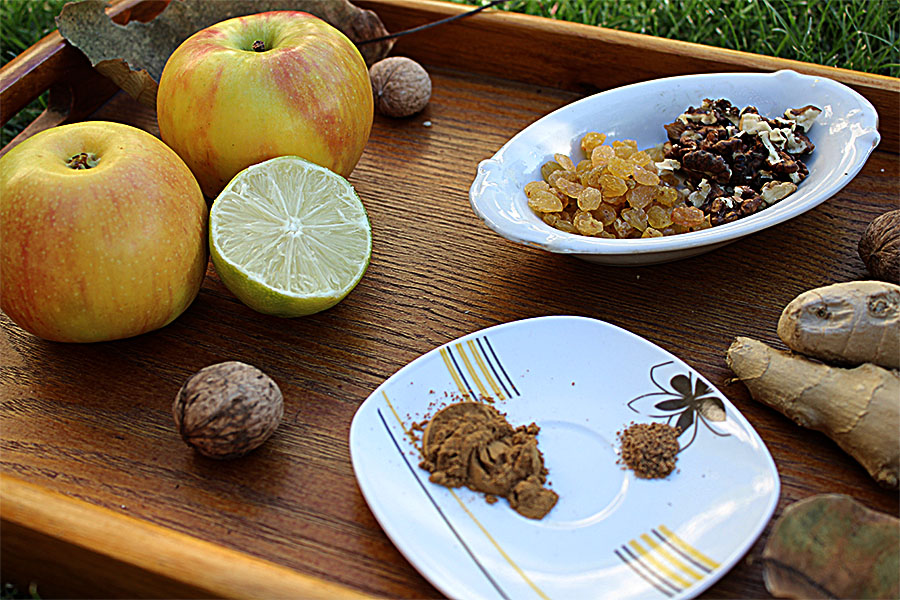 So what a better way to end the smoothie festival than by using this great fruit.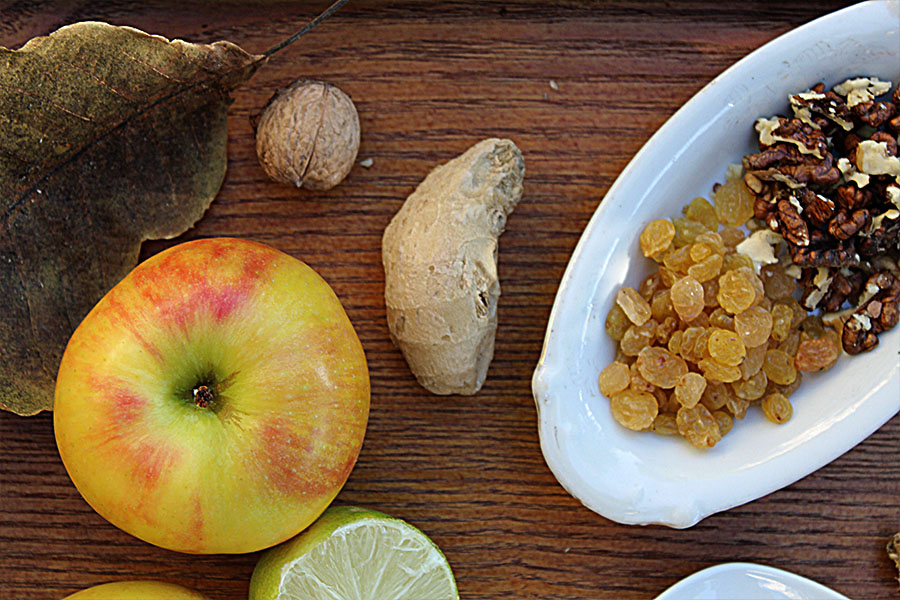 Fall really brings out my sweet tooth. Everything gets a bit more difficult tho, when it comes to cooking. With all the waking up early (earlier than usual due to weather, and the traffic that comes along with it), working and then coming back home late, I barely have time to cook anything during weekdays, let alone, an apple pie.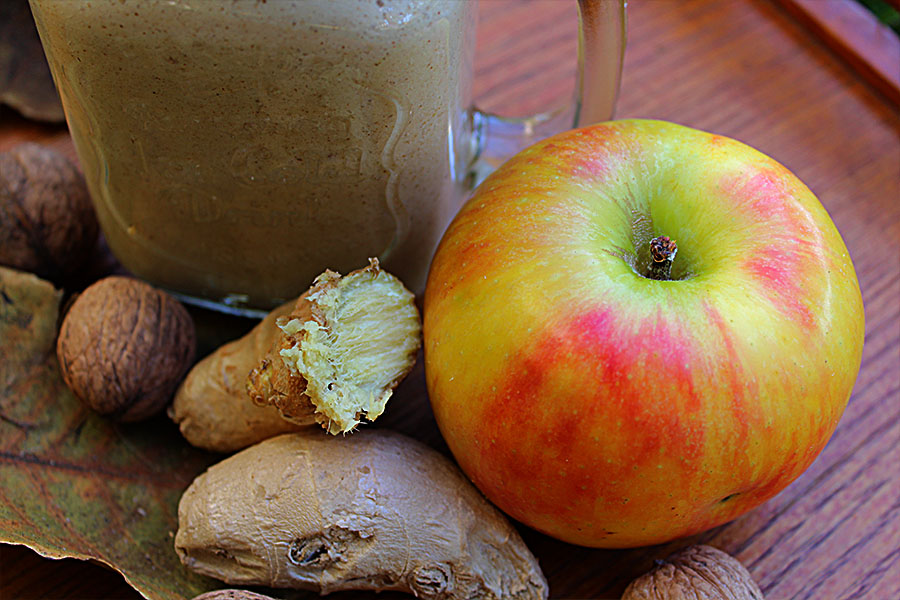 That's when I got then idea: Apple Pie in a cup!
This apple pie flavored smoothie will stop your sugar cravings with the lowest calorie intake possible!!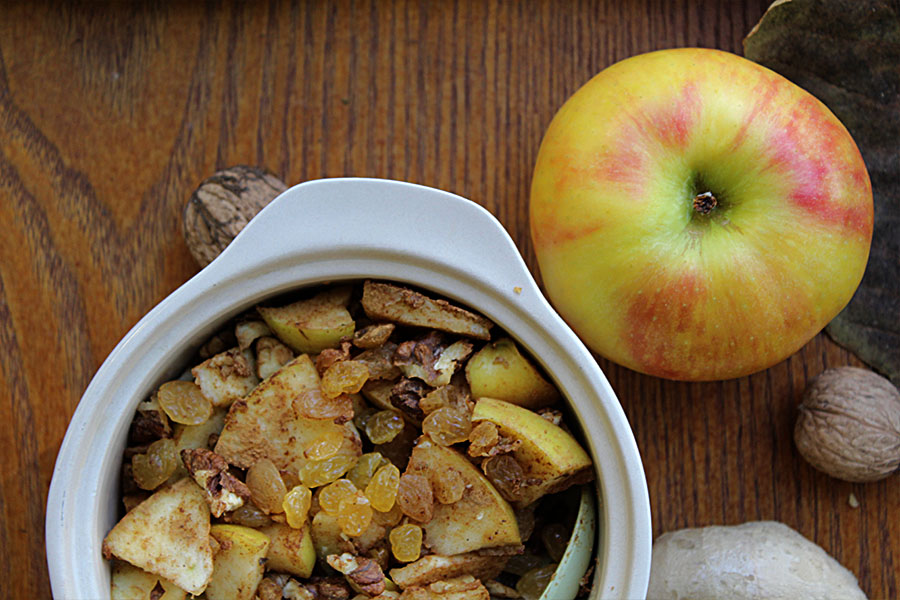 It is quick, easy, and amazingly flavorsome!!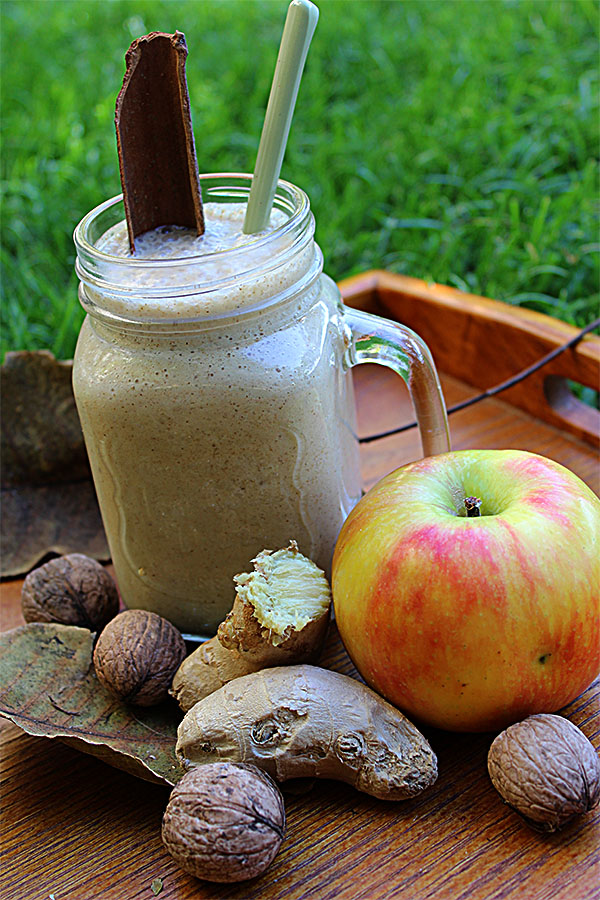 You will not be able to stop making it.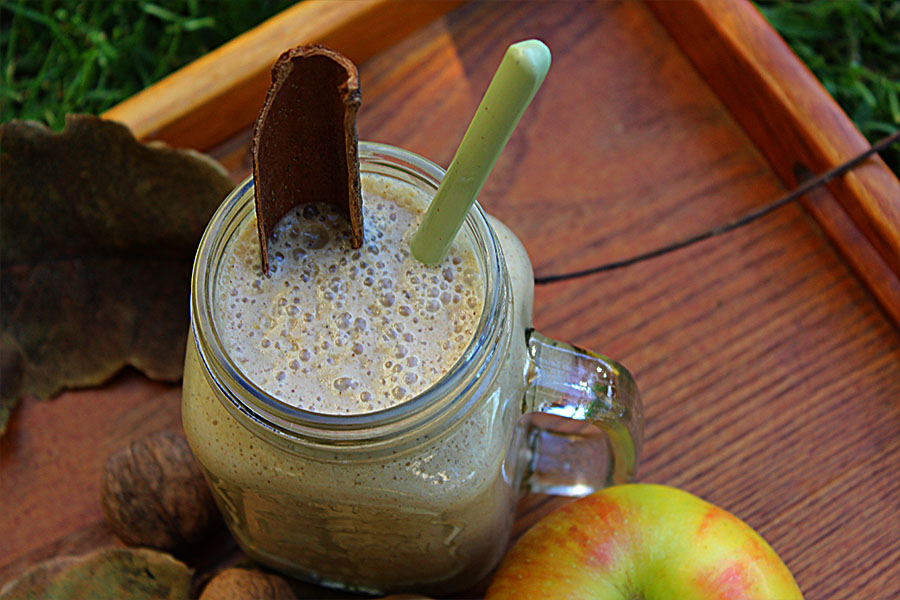 And with this smoothie, we end our smoothie festival, but that doesn't mean there won't be anymore smoothies, stay locked in for new recipes and smoothies soon!!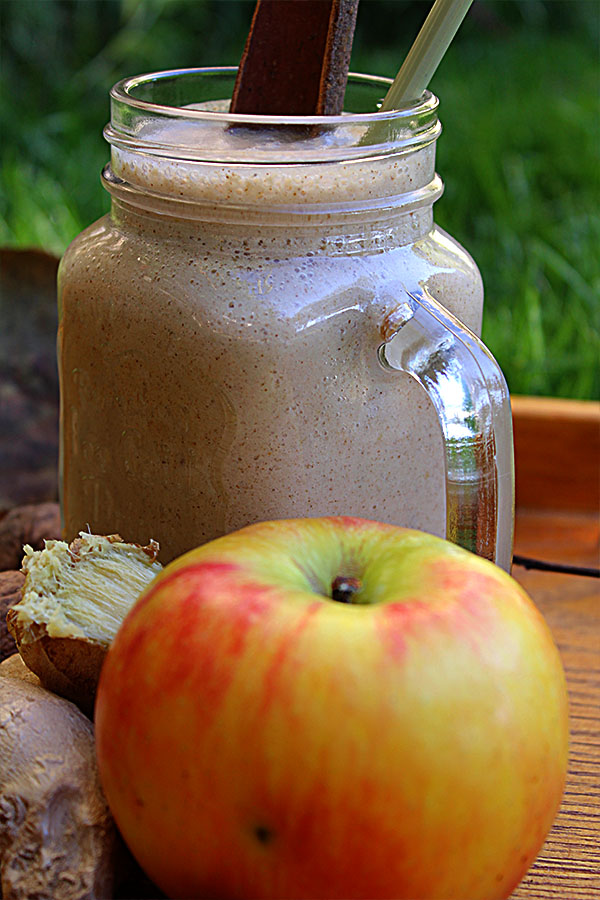 Ingredients:
1 Apple
2 Tbsp. walnuts
1 Tbsp. raisin
1 tsp. cinnamon
¼ tsp. nutmeg
½ tsp. fresh ginger grated
1 tsp. lemon juice
1 cup almond milk
1 tsp. Psyllium husk
Instructions:
Pour all ingredients in blender, and mix on high speed till smooth, serve and enjoy!
Nutritional Information:
Serving Size: 1 smoothie • Calories: 270 • Fat: 11 g • Carbs: 29 g • Fiber: 6 g • Protein: 6 g