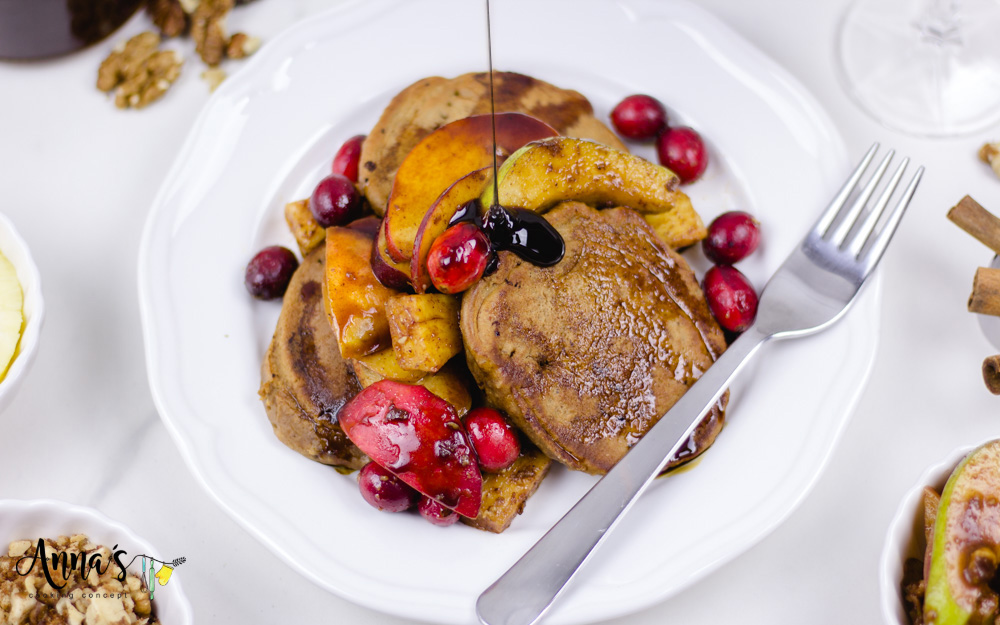 Well as you all expected there no Christmas themed recipe without some ginger bread recipes.
Jump to Recipe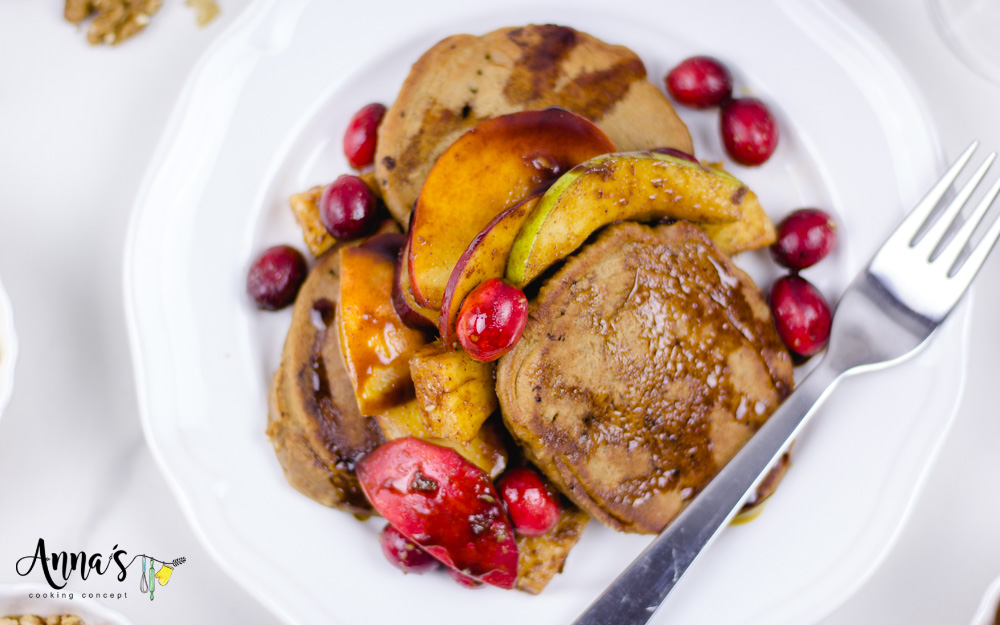 I shared with you before my famous authentic ginger bread cookies make sure you check it!
But my ginger bread passion doesn't end just there.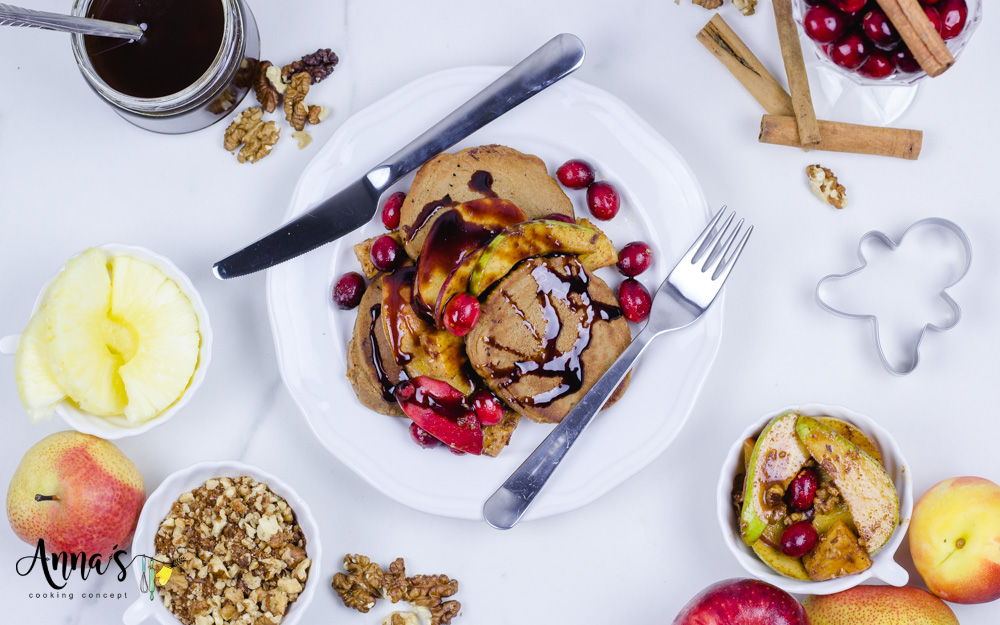 So why not pancakes!
Today adding to my Christmas raclette brunch recipe is my favorite ginger bread pancakes with some seasoned fruits and a drizzle of molasses or honey and you are ready to go!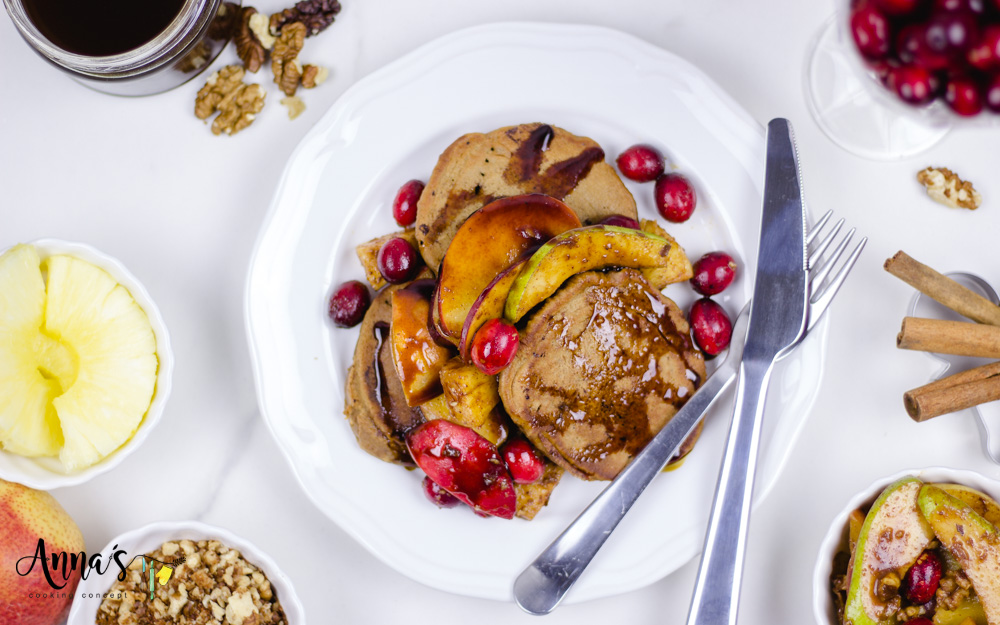 Warmly spiced pancakes with the classic flavors of gingerbread and deep taste of the traditional Lebanese Carob molasses will just warm your winter days!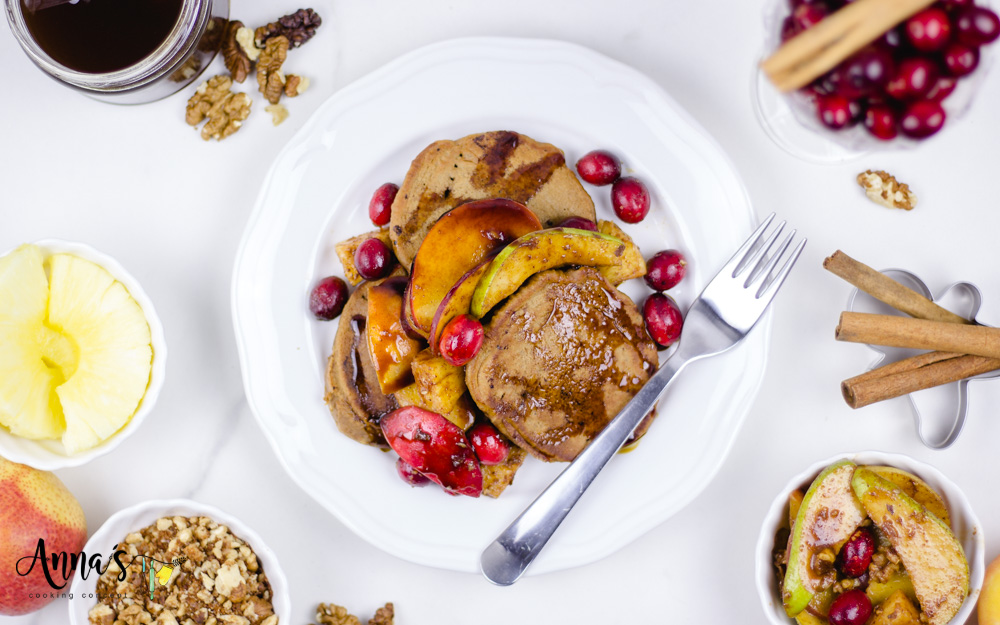 They baked perfectly on the raclette and we had a blast grilling some pancakes and warming some fruits as toppings and each one of us played with the toppings as he likes from fruits, to nuts, to molasses to honey to chocolate and ice-cream! the options are endless!
don't forget to check all my Christmas raclette brunch updated recipes ! and my all favorites distinct Christmas recipes

Gingerbread Carob Pancakes
authentic war breakfast perfect for Christmas season !
Course:
Appetizer, Breakfast, brunch, lunch, Snack
Cuisine:
American, christmas
Keyword:
breakfast, christmas, ginger, gingerbread, pancakes
Servings
:
6
of 3 pancakes/serving
Ingredients
for the pancakes batter:
2

cups

whole wheat flour

3

tsp

baking powder

1/4

tsp

salt

1/2

tsp

all spices

2

tsp

cinnamon powder

1

tsp

ginger, freshly grated

1/4

tsp

nutmeg, freshly grated

1 1/4

cup

almond milk *

1/4

cup

carob molasses*
for grilling and serving:
some oil or butter for greasing the raclette or pan

1

peach

1

apple

1

pear

1/2

cup

pineapple chunks

1/4

cup

fresh cranberries

1/4

cup

orange juice fresh

1

tsp

cinamon

1/2

tsp

ginger, freshly grated

1/2

tsp

lemon zest

1/2

tsp

orange zest

2

tbsp

carob molasses*

1/4

cup

chopped walnuts
Instructions
for the pancake batter :
in a deep bowl, mix all the dry ingredients together: flour, baking powder, salt, cinnamon, ginger,nutmeg

add milk and molasses to a high speed blender or food processor and mix until you have a combined dark mixture

add the dry ingredients on two phases not all at once and mix it all together until you have a thick pancake batter.

if the batter was to thick add more milk , but add 1 tbsp by 1 tbsp not all once so you know when to stop before it is to late.

the batter should be a thick but pour-able mixture not to thick like a sticky dough and not to light .

set the batter aside and let it rest while you chop and prepare the toppings
for the serving: (this is totally optional you can just simply enjoy it with some honey or molasses drizzled on the top)
chop all your fruits into slice and put in a deep bowl with the pineapple chunks and walnuts.

in a smaller bowl whisk together the seasonings, molasses and zests with the orange juice until you have a combined mixture.

pour over the fruits and mix it all together.

store in the fridge until serving time
for grilling:
preheat the skillet or the raclette plate and grease it with some oil or butter , on medium to low heat.

pour over 1/4 cup of the batter per pancake and beside the pancakes put some of the fruit mix to warm up and sautee while the pancakes are cooking.

if you are using a skillet you can bake the fruits in a preheated oven 180 C for 30 minutes . you can bake the night before and then preheat the same day .

bake the pancakes for 4 minutes on each side until the batter is set you can flip and cook until golden brown.

serve with fruits and some molasses or honey drizzled on the top.

enjoy!
Recipe Notes
Carob Molasses (دبس الخروب)is my must favorite natural sweetener of all time it like any other molasses but with a much deeper taste coming from the carob. It is made my soaking milled carob pods in water and reducing the extracted liquid till you have a thick syrup it is a long process still practiced by few towns over Lebanon
you can switch the almond milk to any dairy or plant based milk of your liking, I made the recipe with plant based milk to make vegan friendly and honestly the almond milk add a really deep flavor to the pancake.
the fruit mix for topping is optional you can enjoy it with any topping of your liking from nuts to dry fruits to ice cream to melted chocolate , anything you like .
the leftovers can stay for up to 5 days in the fridge to enjoy it and you can freeze it for up to 3 months in the freezer.