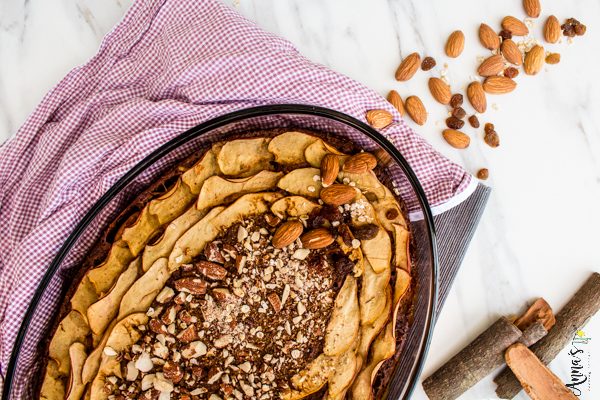 Finally I settled down after moving and I am back to my cooking therapy. Moving out with all the packing and unpacking process can be stressful and exhausting. Yesterday I spent all day cooking, clearing my mind and relaxing. Yes you may find me very weird, but this how I meditate!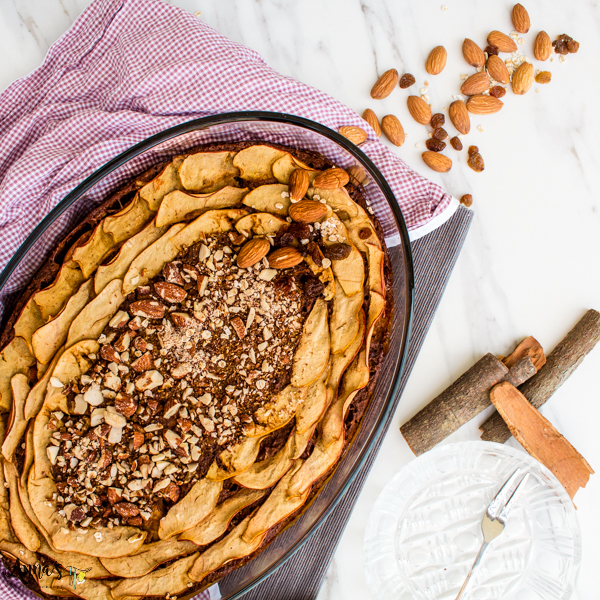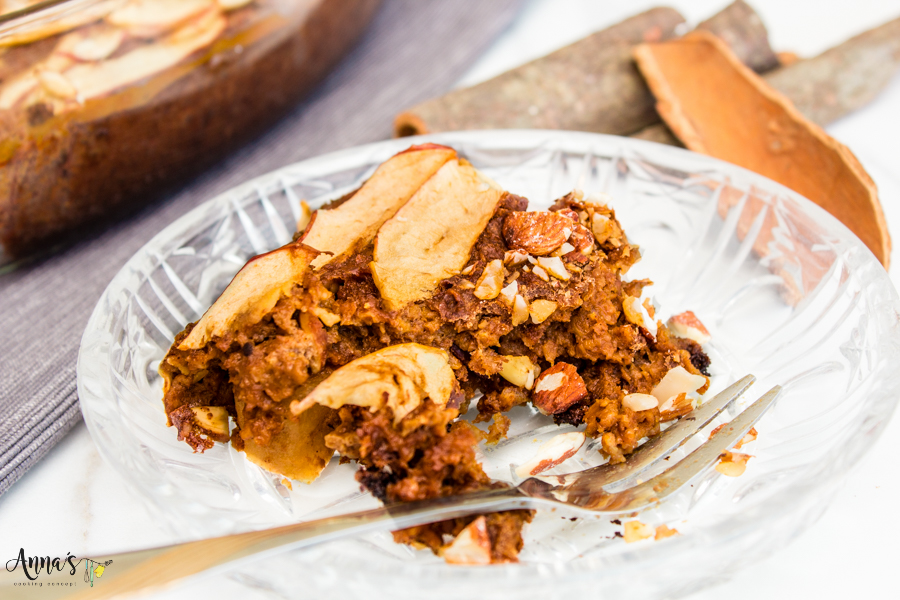 My best recipes usually come as a result of a combination, between my escape to the kitchen meditation time with my huge craving for something very specific.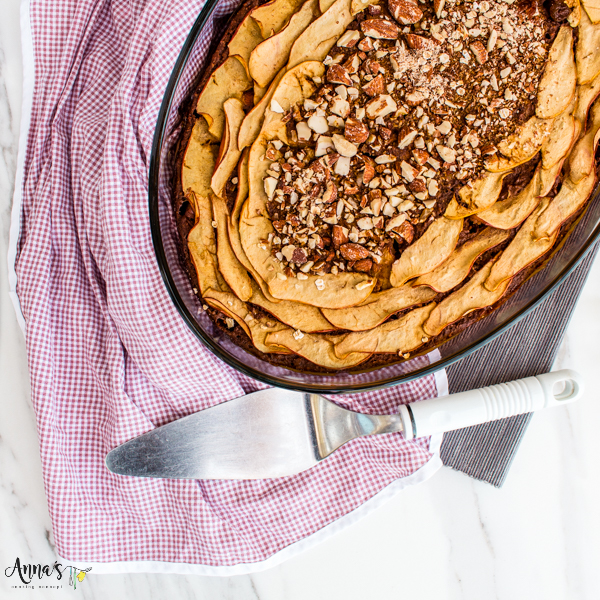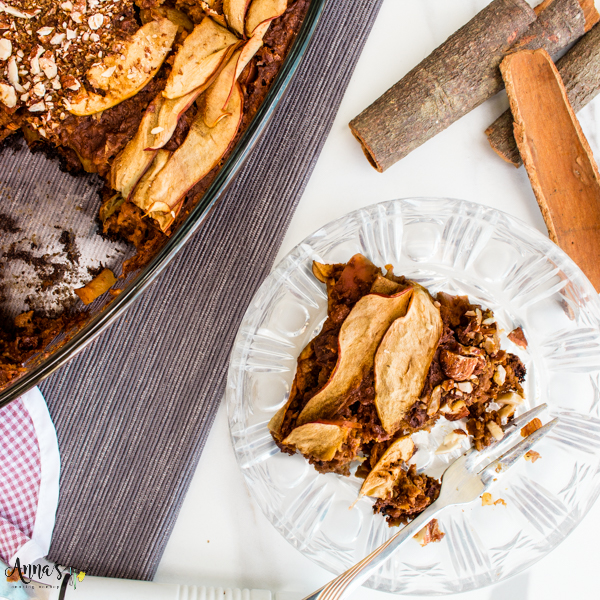 This combination, just creates magical recipes. And today's recipe is the new born of those kind of situation I had yesterday. The feeling I have after cooking something very delicious and beautiful just give that satisfaction I need and that clarity of mind I needed at that moment.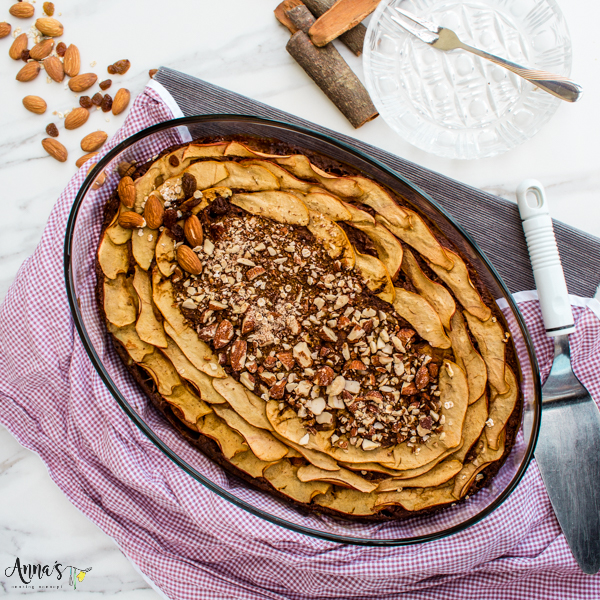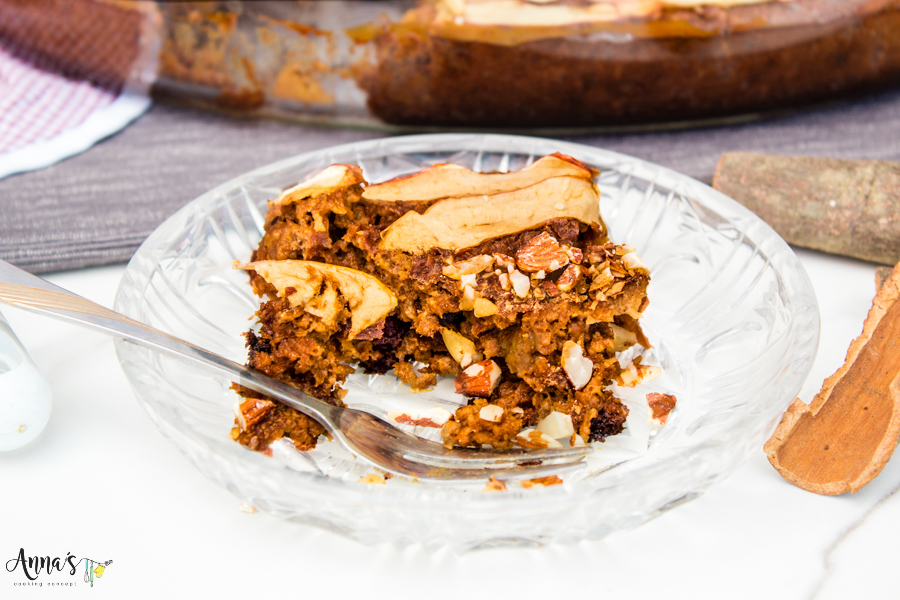 Since I started to turn my negative energy and stress into something good, I became a better person honestly. I am a kind of person that worries a lot about stuff I can't even control, and I worry so much for many people, I don't need to worry about and I am a control freak that looses her mind if she is in a situation that she can't control.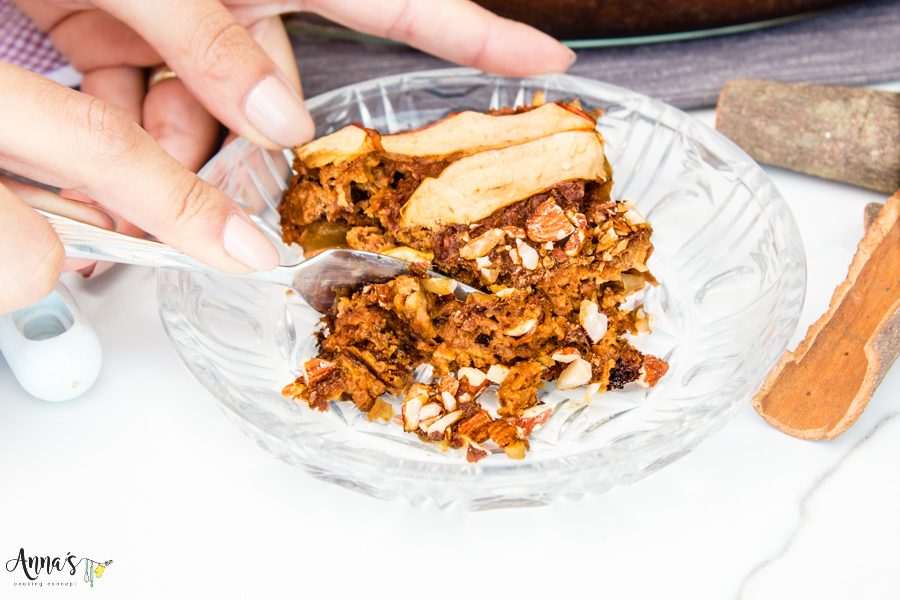 And since I moved to Dubai, I am in that situation that I am not in control of my own life, I used to have everything in order, my job, my life routine, my car, my income, and everything in my life have been planned and controlled by ME, and now I gave up all this to be with my husband that I love so much, don't get me wrong!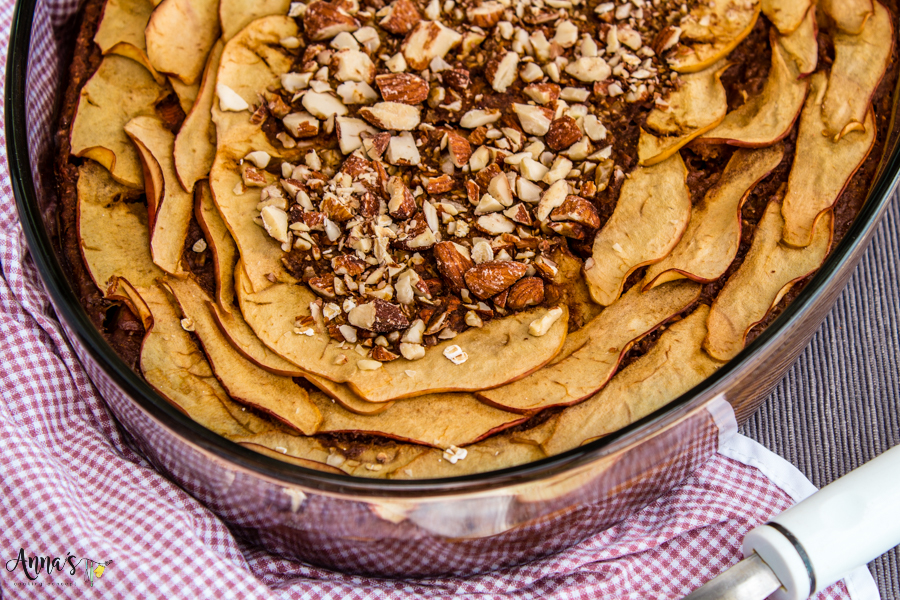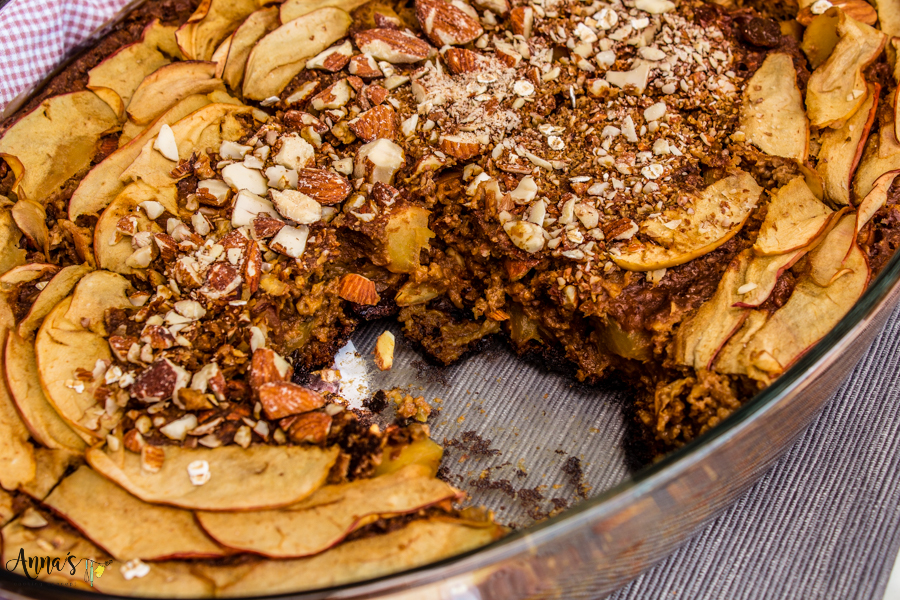 But being in a situation that I am not in control made me lose my mind when I arrived here and passed in a really stressful phase, but now I manage my needs to be in control issues with mi cooking. Whatever is bothering me or making me worry can be fixed by some music and few hours in the kitchen.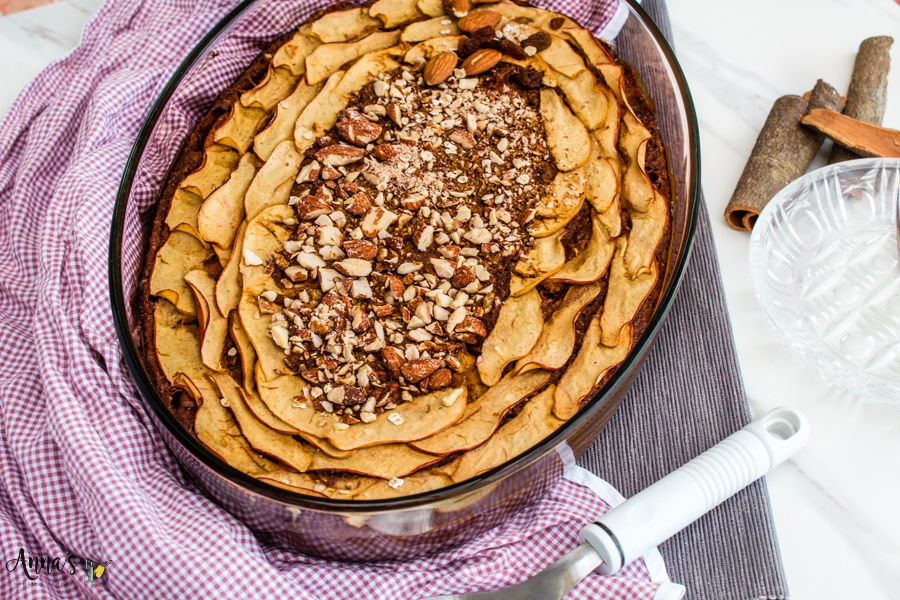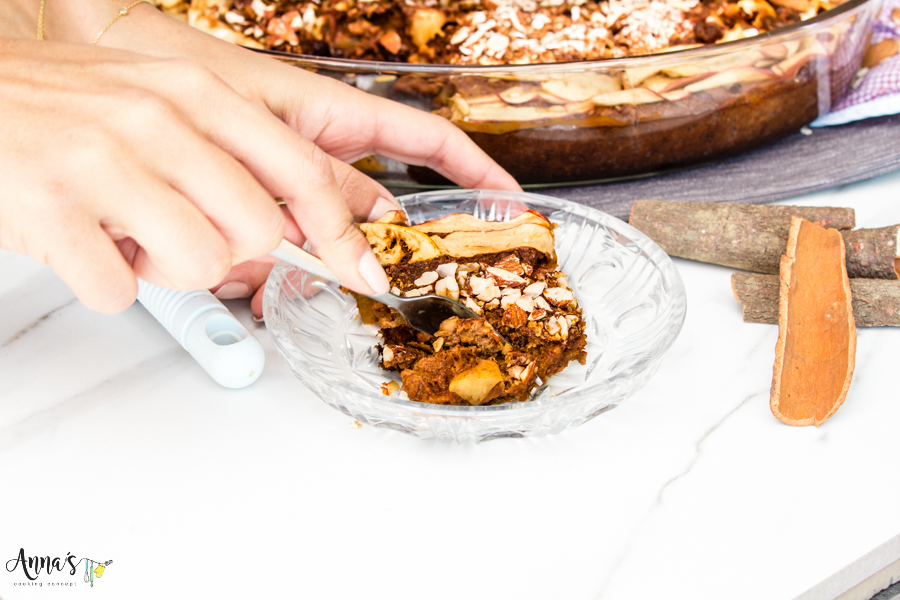 My husband knows me better now, each time he came back home and found a table full of new dishes and actually they taste all amazing, he knows there was something wrong that I solve it with those plates he is enjoying!  😛
Now back to my yesterday's masterpiece please, enough talking about me 😛
This recipe is a combination of my strong craving for some apple pie with a strong cinnamon sweet taste and the cold weather that make me want to enjoy something warm for breakfast.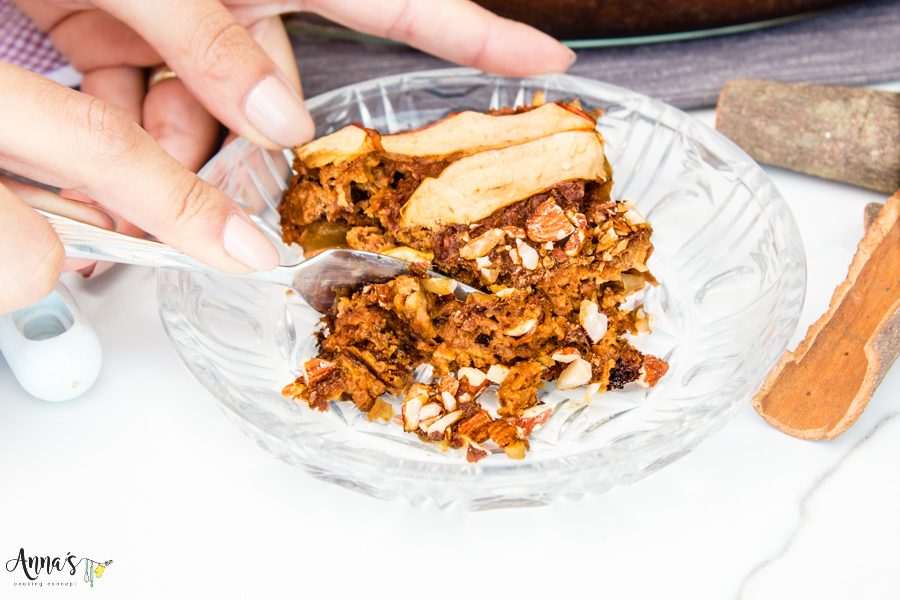 Now my breakfast always has some oat, Greek yogurt, fruits and some good fats in it! That usually is on the shape of overnight jars. But I wanted something warm and sophisticated for breakfast.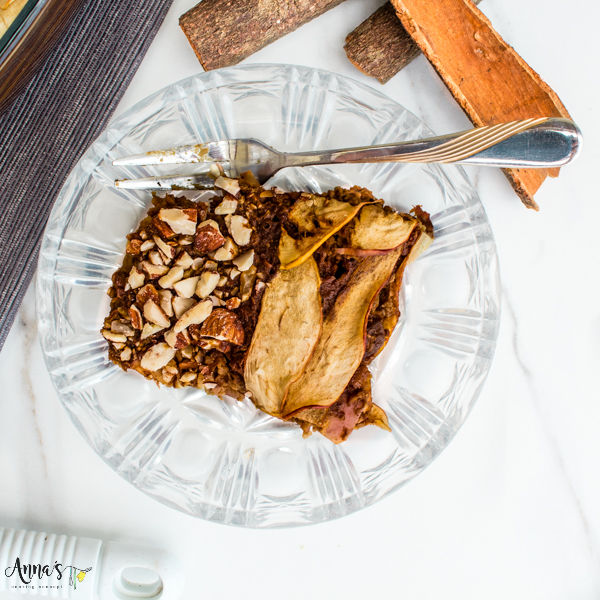 So I came up with this perfect combination of healthy and sweet oatmeal bake that looks amazing and the taste was just a marvelous explosion of flavors that waken up all your s senses in the morning and boost your energy till lunch time.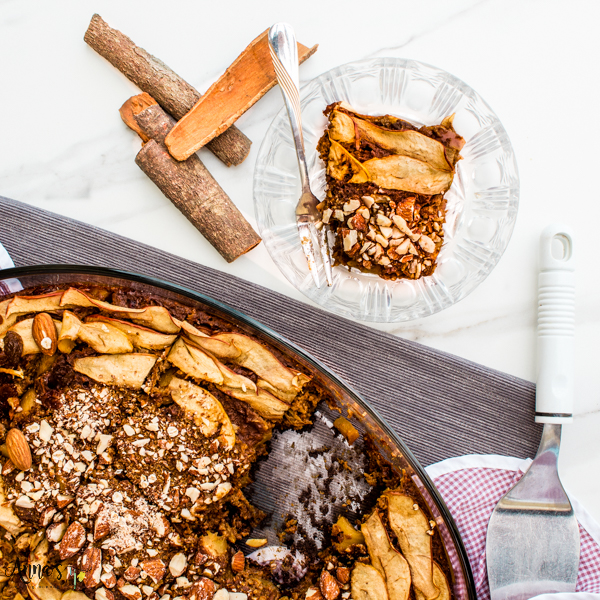 Just look at it! Fascinating right?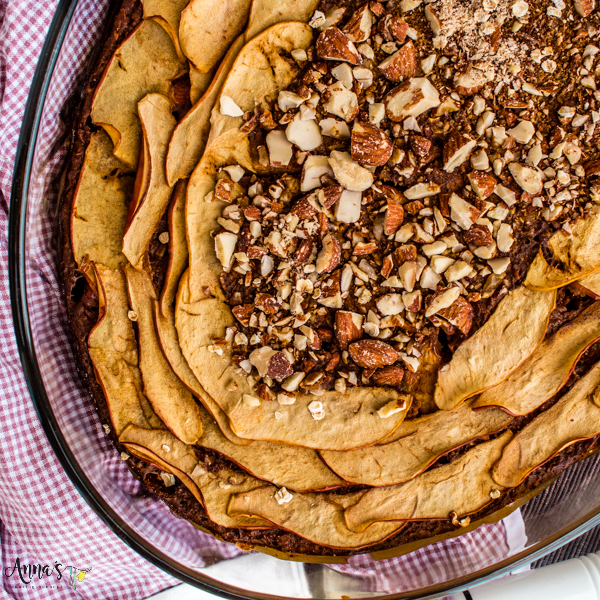 The texture is soft with the baked sweet apple in it just amazing, trust me you will want to try this next time you have some friends over for breakfast, brunch or tea time! You will impress them with the look, taste of this beauty and they will be even happier to enjoy it when they know that is healthy clean and balanced recipe.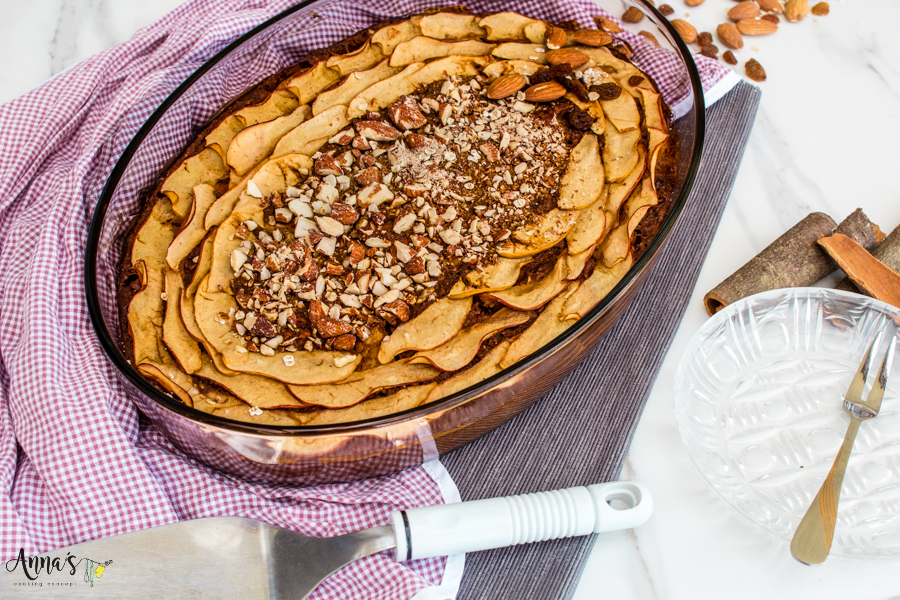 Baked Apple Pie Oatmeal Breakfast:
Serve 10 pieces
INGREDIENTS:
2 cups old-fashioned rolled oats
½ tsp. baking powder
¼ tsp. baking soda
¼ tsp. salt
2 tsp. cinnamon
1 tsp. nutmeg
½ tsp. clove
1 tsp. ginger powder
2 cups chopped apples
½ cup raisin
1 cup almond milk *
1 cup plain Greek yoghurt
2 eggs
¼ cup carob molasses *
½ cup raw almond, roughly chopped
For garnish: (optional)
Thin apple slices
Raw almonds roughly chopped
INSTRUCTIONS:
Preheat oven to 180 C˚ and spray some oil on a 30×15 cm baking dish.*
Mix all the dry ingredients together until combined
In another bowl whisk all the wet ingredients together until a smooth mixture.
Add to the dry ingredients and mix it all together until combined.
Bake for approximately 45 minutes or until golden brown.
Serve warm and enjoy!
NOTES:*this recipe will last a week in refrigerator, simply cut into pieces and store it, and warm it up in the microwave whenever you want.
*you can use any kind of milk you like vegan or normal.
*for the carob molasses: Carob Molasses is a middle eastern molasses I always use as a natural sweetener of all time it like any other molasses but with a much deeper taste coming from the carob. But you can substitute it with any kind of natural sweetener from honey, to maple syrup … but I highly recommend investing in a jar of organic carob molasses it is amazing.
*for the pan I used this size in this recipe but you can totally change the shape, you can use a rectangle or square or circle pan that is approximately the same size.