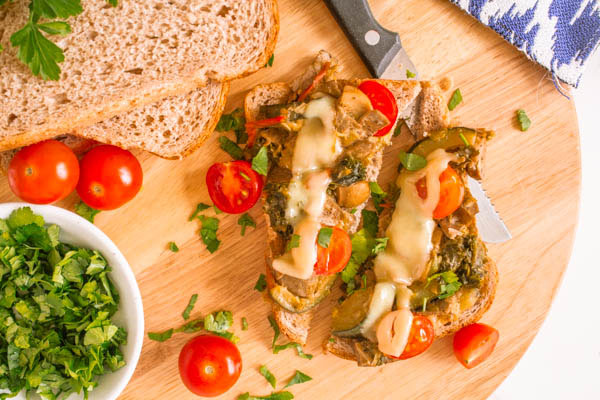 This mushroom toast is a lifesaver for many reasons.
It is the perfect breakfast, and an excellent lunch bite and a satisfying after workout dinner.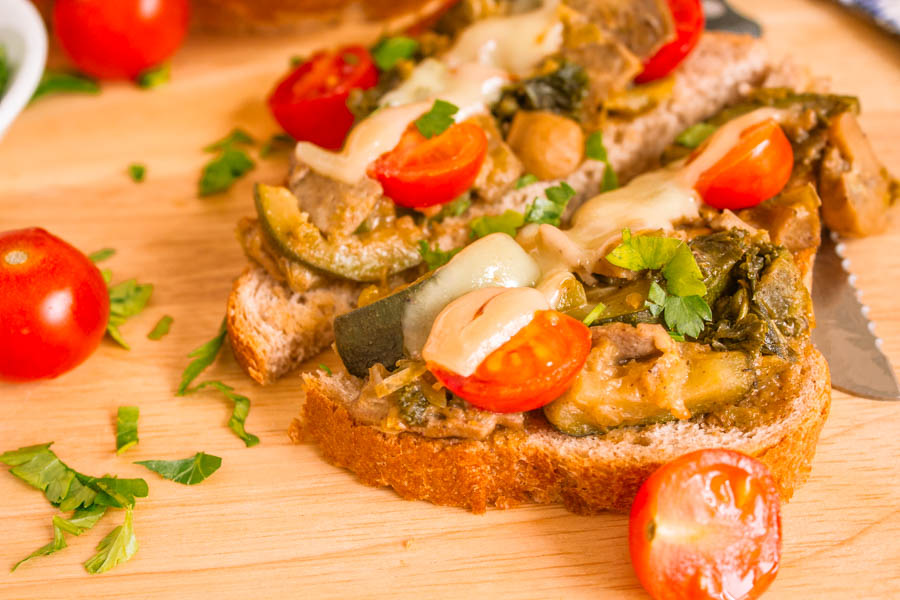 It is one of my favorite "make-ahead" meals with the endless variety of ways to play around with its toppings.
All you need is some toast, this "make-ahead" topping and some cheese.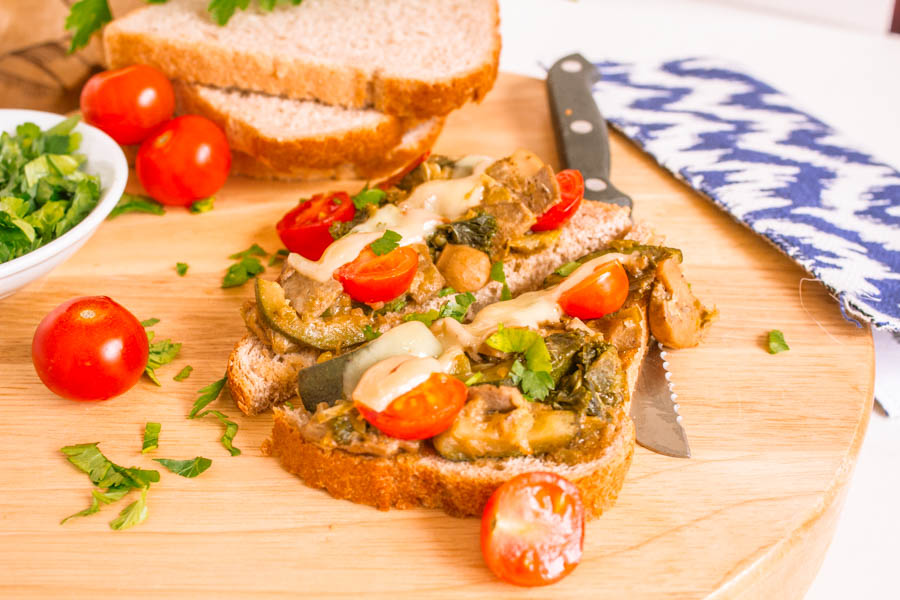 And enjoy it with three simple steps:
Spread, heat and eat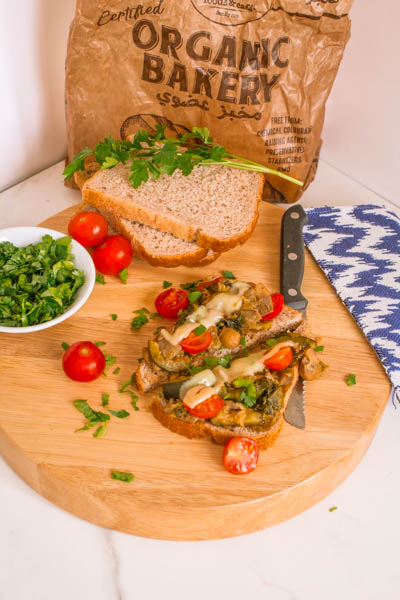 And it is one of my favorites also because it is easily transformed to a meat free version for your vegetarian friends as well.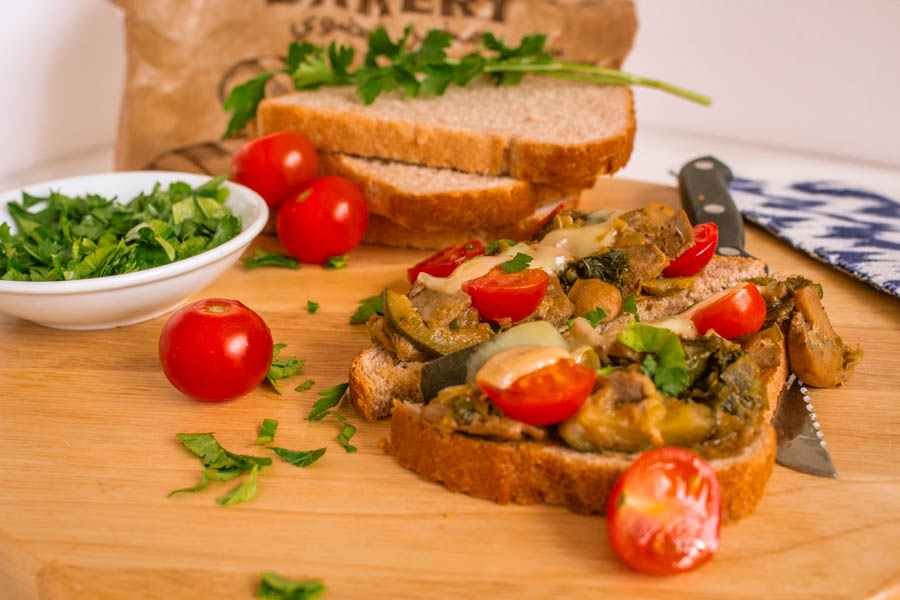 Please do check notes for a vegan or vegetarian version of this recipe! Happy cooking everyone!
Creamy Mushroom on Toast
Serve between 6-8 toasts spreading
INGREDIENTS:
1 Tbsp. olive oil
1 medium onion, diced
2 garlic clove, minced
1 green pepper, diced
1 cup Fresh mushrooms, cut into slices
1 cup zucchini, cut into strips
2 cup kale roughly chopped
4 Tbsp. Greek Yoghurt (or laban)
250g of Organic beef mortadella (I used the organic larder beef mortadella), cut into small cubes
½ tsp. white pepper
Salt to taste
½ tsp. dry oregano
½ tsp. dry basil
½ tsp. dry thyme
½ tsp. dry rosemary leaves
Additional toppings: for one serving of 2 toast slices
INSTRUCTIONS:
In a medium pan, preheat olive oil on medium-high heat.
Add the onions and cook through until tender.
Add the garlic and cook it further until you smell the garlic
Add the green pepper and cook it until it is tender.
Add the mortadella cubes, and cook it through with the mixture for 2 minutes.*
Add the mushrooms with the white pepper and salt and cook it until the mushrooms start to release their moist and get a brownish darker color.
Add the zucchini and mix it lightly with the mixture so you won't smash it too much because it is already soft.
Let it cook with the whole mixture for 2 minutes.
Then add the kale and mix it lightly with the mixture and let it steam until little bit wilt with the mixture.
Here you can add the yoghurt and the dry herbs and give it a mix and let it simmer for 2 minutes on lower heat , taste and add salt to your tasting, mix it a final mix and turn off the heat.
Toast some bread slices, spread 2-3 Tbsp. of the mixture on each bread slice and sprinkle half of the ¼ cup cheese on each of the two bread slice, while the mixture is warm so the cheese melt, and you can pop it for 30 seconds in the microwave if you want the cheese to melt more.
For a sophisticated more crispy version: after you finish cooking the spread, line some bread toast on baking tray spread 2 Tbsp. of the spreading on each toast sprinkle with cheese and bake for 5 minutes under the broiler in the oven until The cheese is golden brown.
NOTES:
*You can omit the mortadella step for a meat-free version. And even for a vegan version this recipe will taste great without the cheese and the yoghurt for the vegan fellows! And as for the protein choice you can replace the  mortadella with any kind of clean meat you like from chicken to turkey to beef.
************ If you like to see more easy  recipes with bread toast check those amazing recipes************