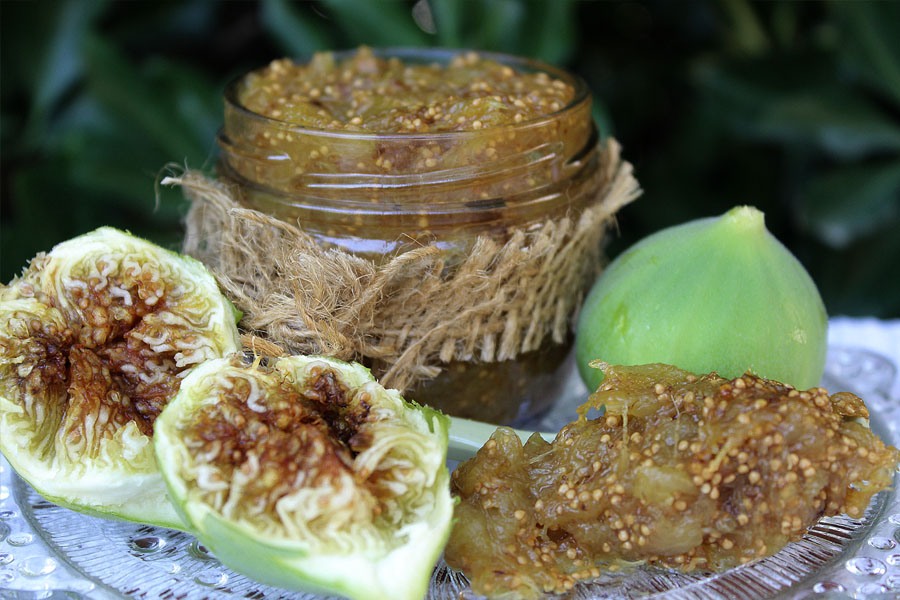 Living in the countryside, all the villagers start picking figs and prepare them to make jam for winter because as we all know figs are a seasonable fruit that is very hard to find out of its  season.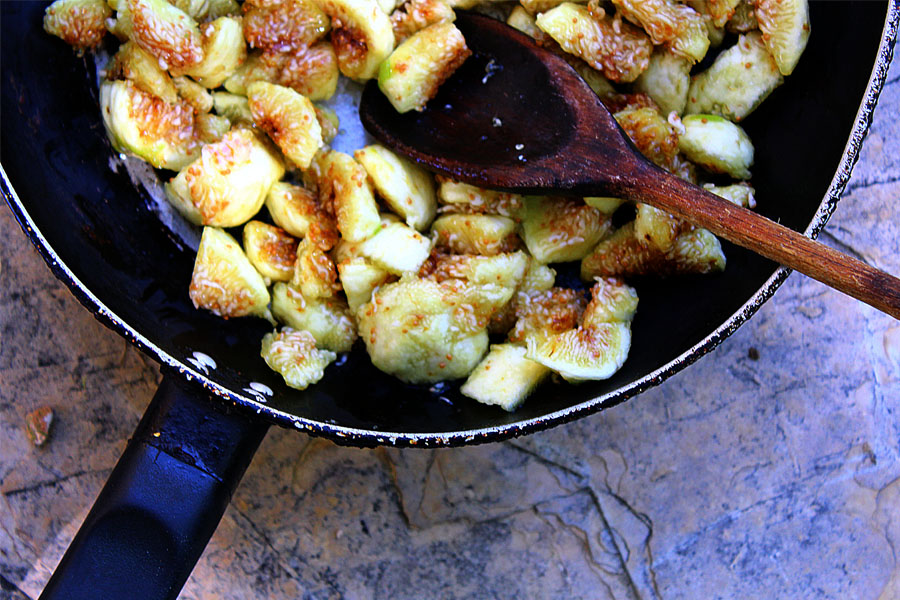 But traditional countryside Jams are usually very sweet, that will make your teeth hurt from just knowing how much sugar is in it.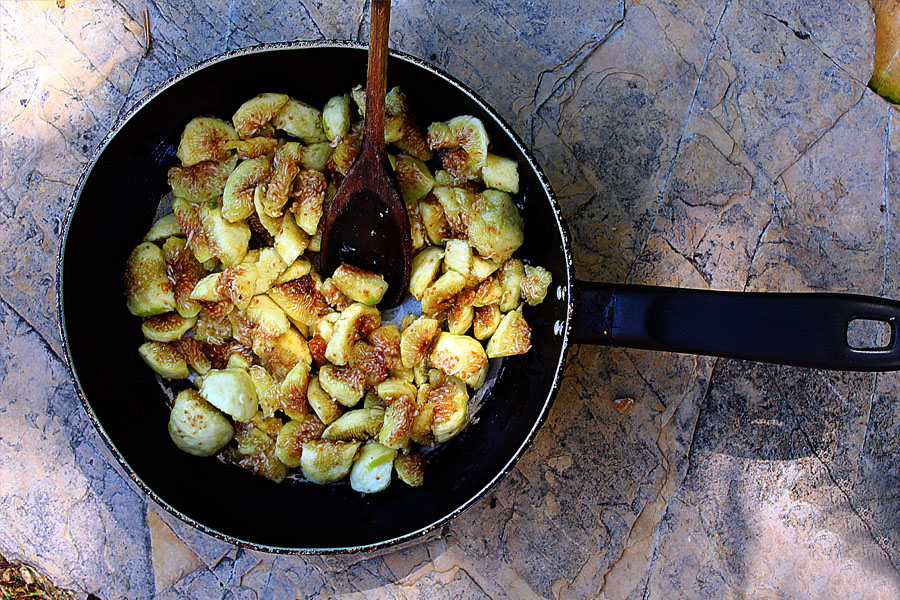 You can only have a couple of spoons before you run and drink a whole bottle of water!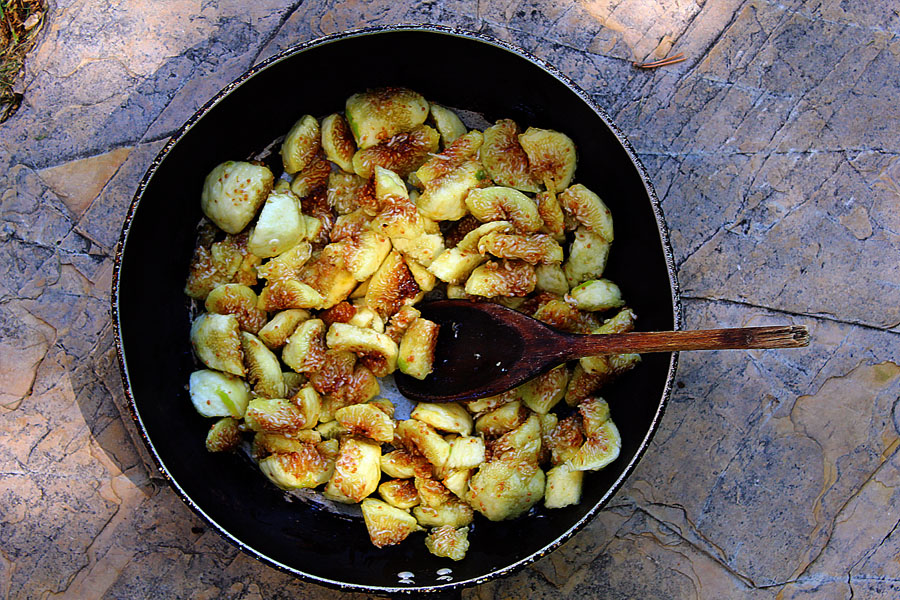 This is why I was exceptionally excited when it came down to figuring out a new way of making this recipe.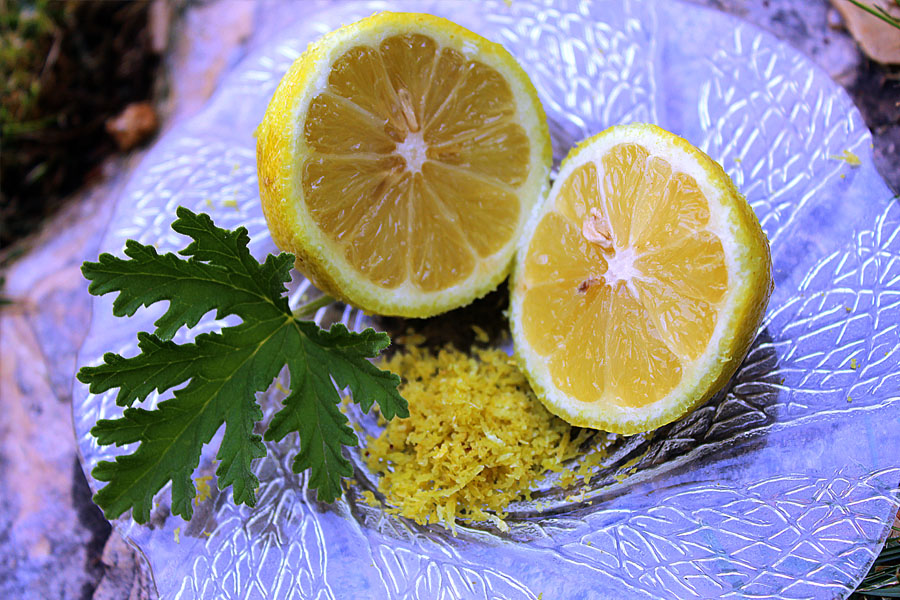 Figs are naturally sweet. So no need to use any kind of sugar when cooking (with) figs because there are a very healthy ways to turn figs in to jam without the use of sugar.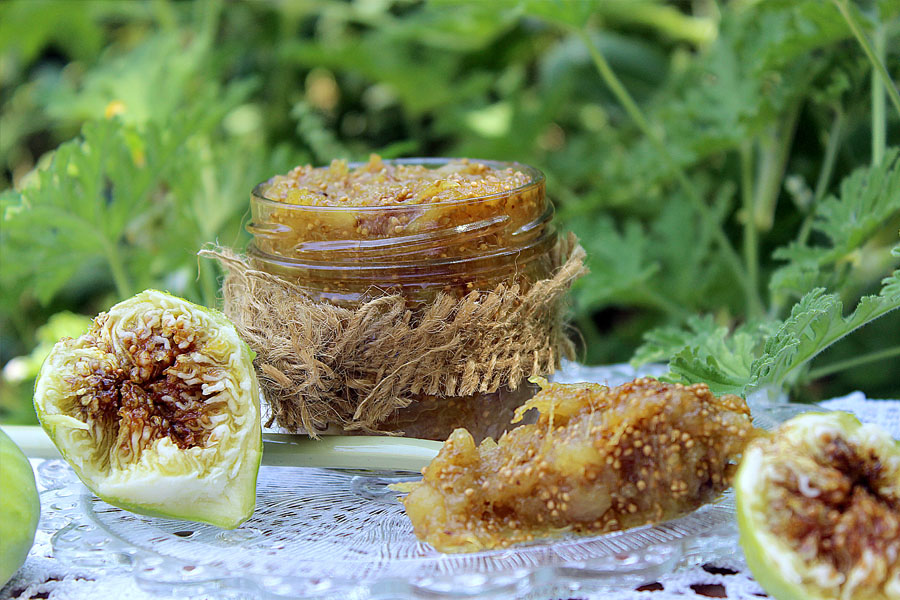 This fig jam recipe maintains the great taste of this fruit and the crunch of its seeds, and have a great brownish color with no help of any extra sugar..And there is no need to remind you how healthy is the figs, anyway if you want a small reminder so you will be more motivated to cook more figs check out this link !
It looks great and tastes even better that I Just couldn't even choose which picture to upload .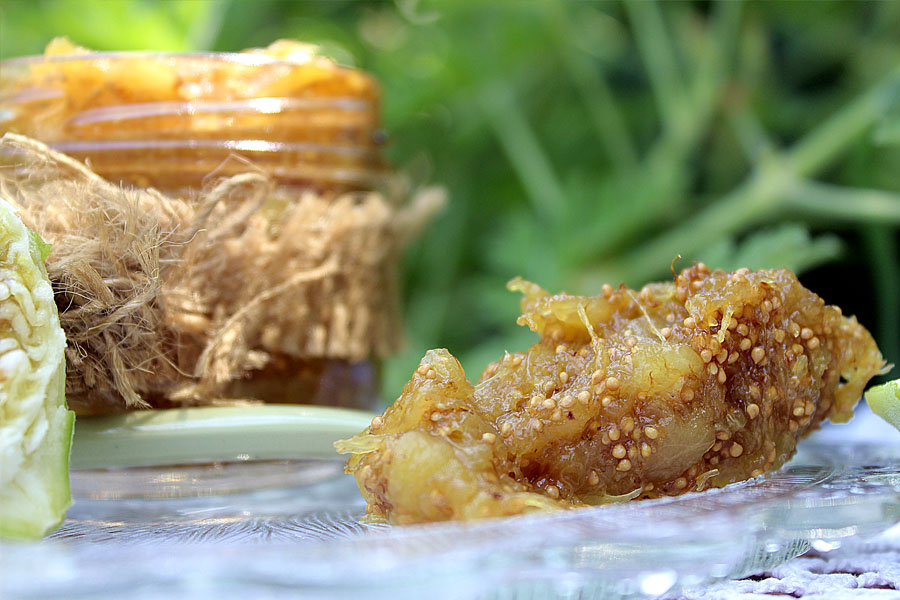 You can eat it right from the jar, spread it on a french toasted bread or even used it as a sauce for a lot of other recipes . like I used it in my Famous  cheeseburger!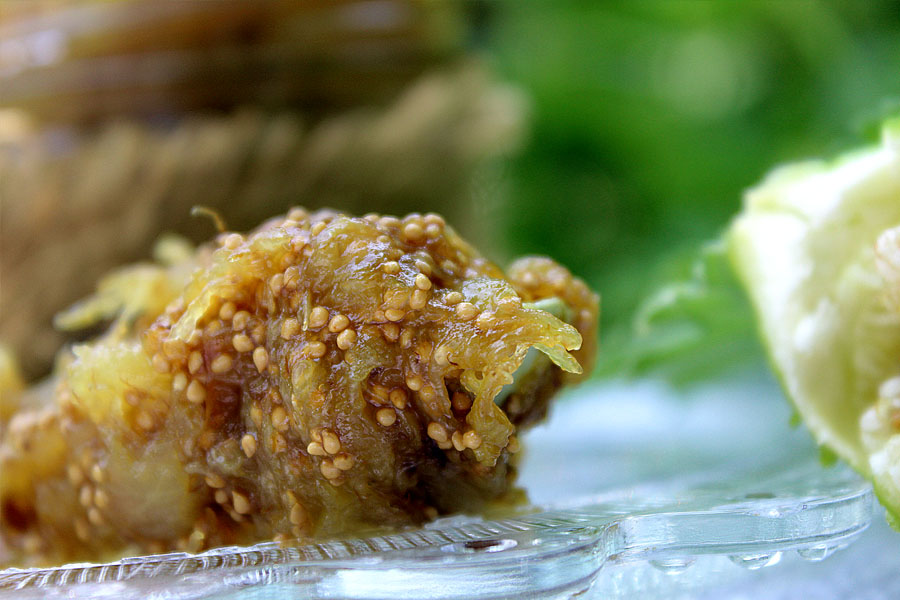 Trust me, follow the recipe, make a big batch and store them in small containers for later. You can open the containers whenever you like.
That's how you have a taste of summer during winter!
Healthy Fig  Jam
Serves: 1 small jar
Ingredients: 
300g raw fig, peeled and chopped
1 Tbsp. artificial powder sweetener
½ Tbsp. lemon zest
¼ Tbsp. lemon juice
4 Tbsp. Water
1 leaf ((عطرة for flavor (optional)
Instructions:
Prepare the figs the night before add the sweetener and squeeze with your hand, cover the bowl and leave it the fridge.*
The next morning, add the figs in the sauce pan, add the water and bring to boil on medium heat.
Keep stirring on medium heat for 20-25 min or till it get the thickness you want it to be.
Add the lemon juice and zest in the last 5 minutes from cooking and the leaf of ((عطرة
Turn off heat, remove the green lead and pour in a jar and let it cool uncovered.*
Enjoy!
Nutritional information:
Serving Size: 1 Tbsp. • Calories: 20 • Fat: 0 g • Carbs: 6 g • Fiber: 2 g • Protein: 0 g • Sugar: 4 g
Notes:
If you are in a hurry you soak the figs at the same day for 20 minutes with water before cooking.
Leave the jar to cool very well before closing it and store it in the fridge, it can live as much as any normal jam live.