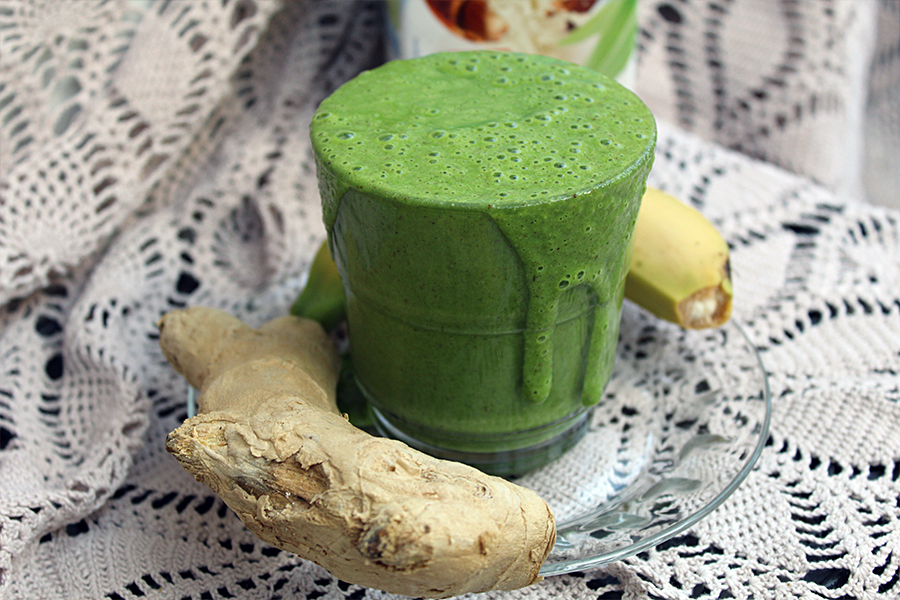 There is not diet that will do what healthy eating does. Skip the diet and just eat healthy!
Yesterday I was so excited about finding an organic farm that plants kale that I ended up buying a little bit too much !

But that is not a problem for me, because I store them for later use.

It is important to know few tips when freezing green leaves like kale and spinach.
You can go the old fashion way and steam the veggies before freezing but a lot of the nutritional benefits will be flushed down with the water, and we don't want that.

The simplest easiest way to freeze kale with keeping all its benefits is packing them fresh.

Wash the kale, remove the hard stem in the middle, and cut into reasonable size chunks. To make it easier you can cut and remove the stems before washing. Let it dry for a while, then divide into zip lock bags, remove as much air as you can, and store into the freezer, it can live for up to 1 year with keeping all the benefits within the leaves.

You can use it in all your cooking from smoothies to hash and stir fry.
Another way that is perfect for smoothies and soup, is to freeze it as puree cubes, same process as the above, but continue by putting them in a blender on high speed with some water until you achieve a puree texture. Pour in an ice cube tray, freeze then store them in a zip lock bags. This way, you can use one cube or two per smoothie and more for soups.

Here is a quick converting equation to help you substitute fresh kale with frozen kale: 1 cup fresh kale = ¼ cup freezer kale.

Now everyone may ask what is all this fuss about kale, what is so special about it?!
Well there are too many special things about it, not only health benefits but also in cooking, I noticed few helpful points, it has a stronger flavor and texture than spinach which helps a lot. It will not get wilted immediately, which makes it perfect for veggie wraps, it will hold up much better, and in salads it will have that fresh look for a longer time. And it lives in your fridge more than any other greens.

Now let us start with our first kale experience! A breakfast recipe!
And yes you are right, it's a green smoothie!

It is the perfect smoothie to start your day with. I like to call it "the recovery smoothie".
It has a high dose of very important vitamins like vitamin C, vitamin K and many others.
It is high in fiber and omega-3 fatty acids.
A perfect antioxidants and anti-inflammatory sources.

It helps reduce soreness and muscle pain and helps with digestion, because of that, it is the perfect smoothie for the morning after a hard evening workout. It is also perfect to flush your system after a long cheating weekend.
Simple and fast smoothie to start your day and reboot your body.
Colorful and delicious smoothie that I recommend trying.
And as you can notice in the footer, it is a high in fiber smoothie that is perfect to start your day with because most people don't get enough fiber per day as they should for that, there is a high percentage of people with digestion problems.
In addition to protein powder, it will make the perfect high fibers and high protein breakfast to keep you full till lunch!

I will be experimenting more with kale and keeping you updated with the many delicious recipe that you can use kale in.
Now start with this breakfast recovery smoothies

for more information about kale you can check this quick review article i did about it!
Recovery green smoothie:
Yield 1 serving
Ingredients:
1 packed cup of fresh kale, washed and chopped
1 banana
1 tsp. fresh ginger, grated*
1 cup unsweetened almond milk
1 Tbsp. flaxseed
1 tsp. ground cinnamon
2 scoop herbalife formula 1 – vanilla flavor (optional)
Instructions:
Pour into the blender all the ingredients and blend on high speed for 30 seconds approx. until smooth
If the mixture is too thick you can add water to reach the desired texture.
Serve and enjoy!
Nutritional information: (without the protein scoops)
Serving Size: 1 jar • Calories: 260 • Fat: 10 g • Carbs: 50 g • Fiber: 10 g • Protein: 7 g
With the protein scoops:
Serving Size: 1 jar • Calories: 450 • Fat: 14 g • Carbs: 68 g • Fiber: 15 g • Protein: 31 g
Notes: *don't overdo it with the fresh ginger in smoothies because it will leave a taste of bitterness that kill the sweet taste of a smoothie, same for kale a single packed cup or 2 unpacked cup of fresh kale is more than enough for a smoothie, because fresh kale has a stronger taste than cooked one.