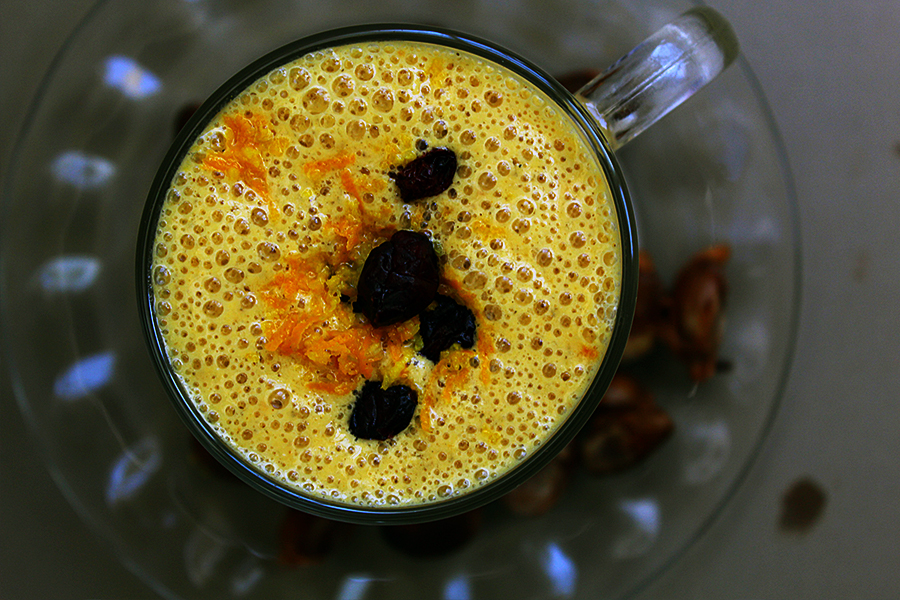 Loquat fruit season is here! You can see loquat in every local grocery store here!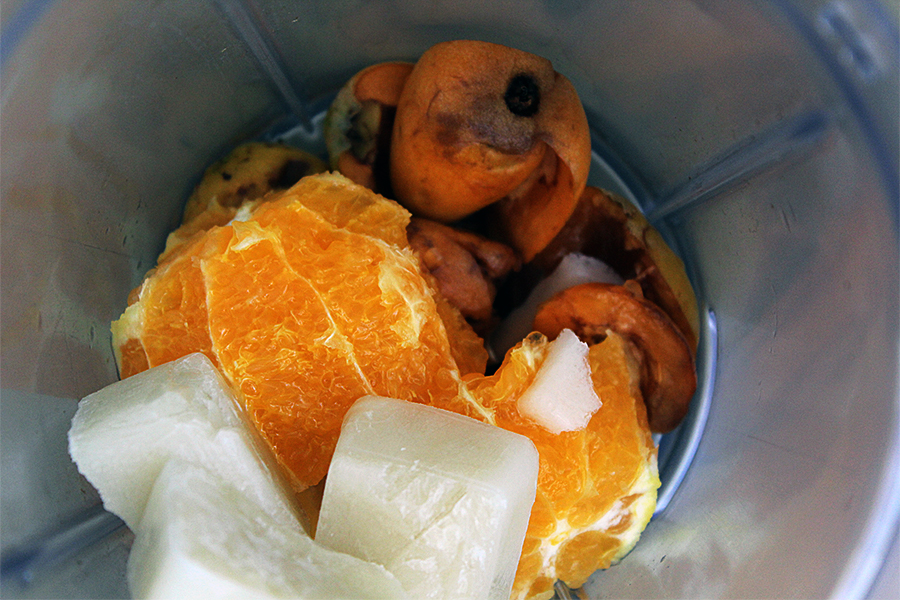 Those little orange colorful bites, besides being very pleasant to look at are very beneficial for your health.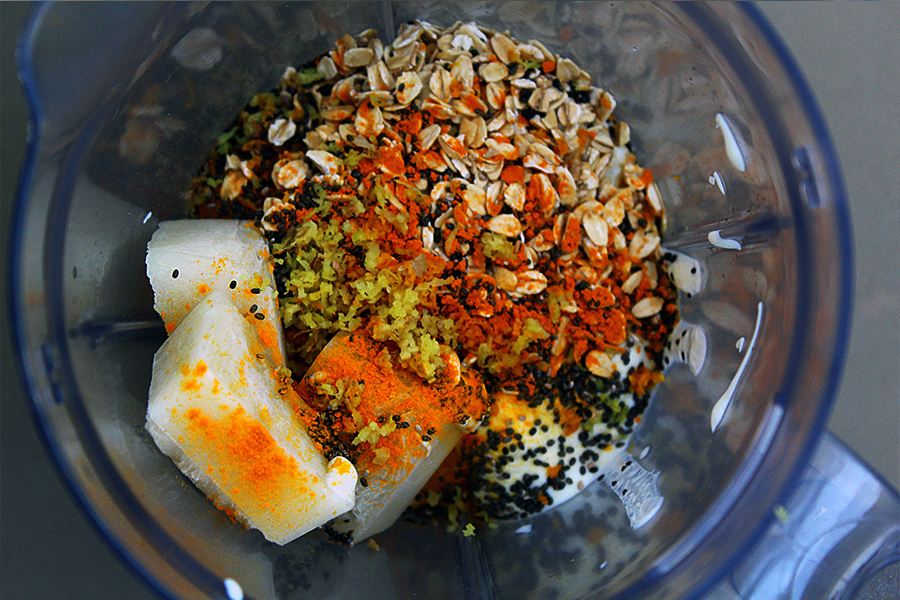 Loquat fruits are a super source of Vitamin A, Vitamin B and C. it even contains almost all the B complex vitamins. It has a lot of minerals like calcium, manganese, potassium, phosphorus, zinc, copper, selenium and Carbohydrates. It also contains monounsaturated fats like omega 3 fattys acids and omega 6 fatty acids.  The fruit is also low in cholesterol and calories since it hardly contains any lipids.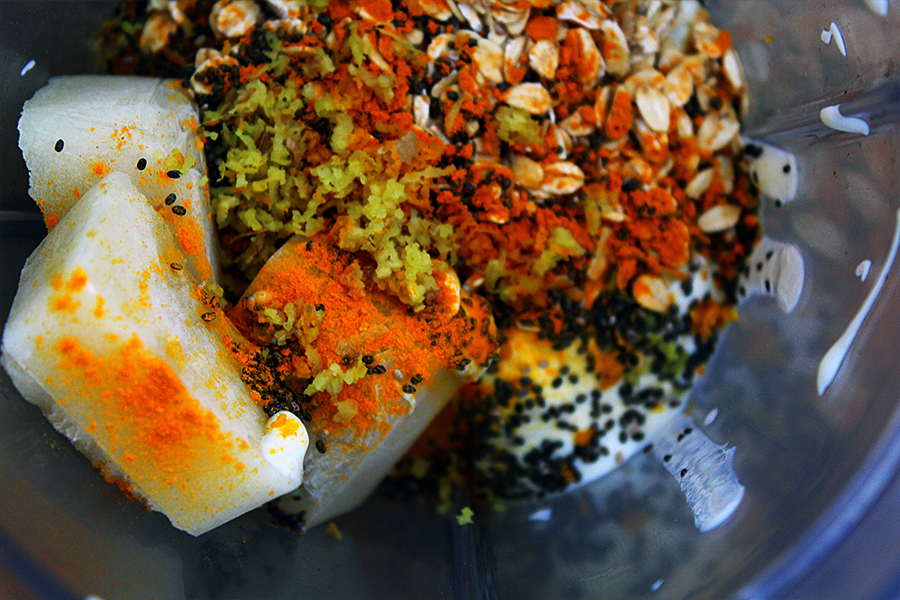 A small fact about loquat:
In an amount of 100 g there is: 47 calories; fat: 0.2 g; carbohydrates: 12 g; fiber: 1.7 g ; protein: 0.4 g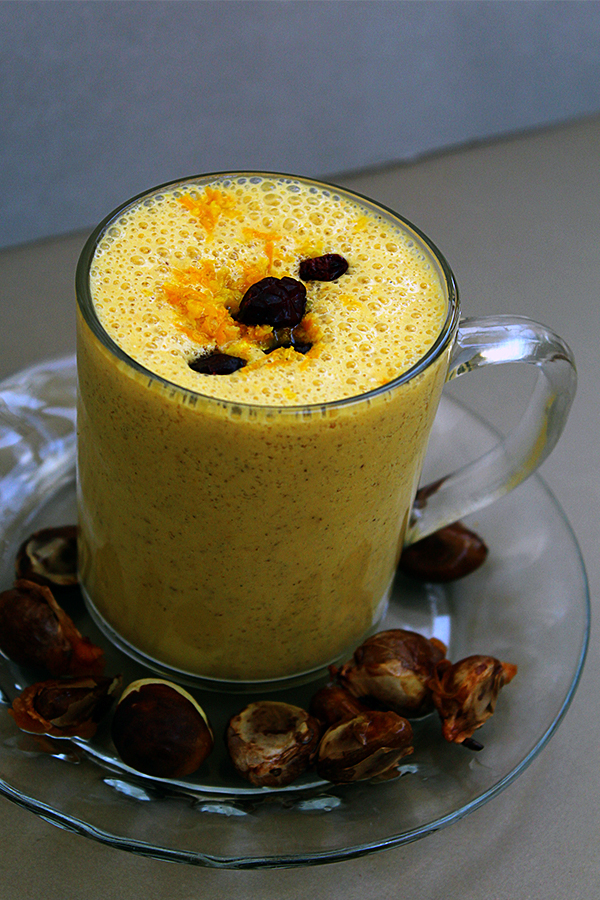 So back to our smoothie, when I was browsing the grocery fruits shelves yesterday I couldn't help it! And I grab two boxes of those cute orange bites. And you know me I put basically anything in my smoothies, especially fruits of the season, so why not some loquat fruits.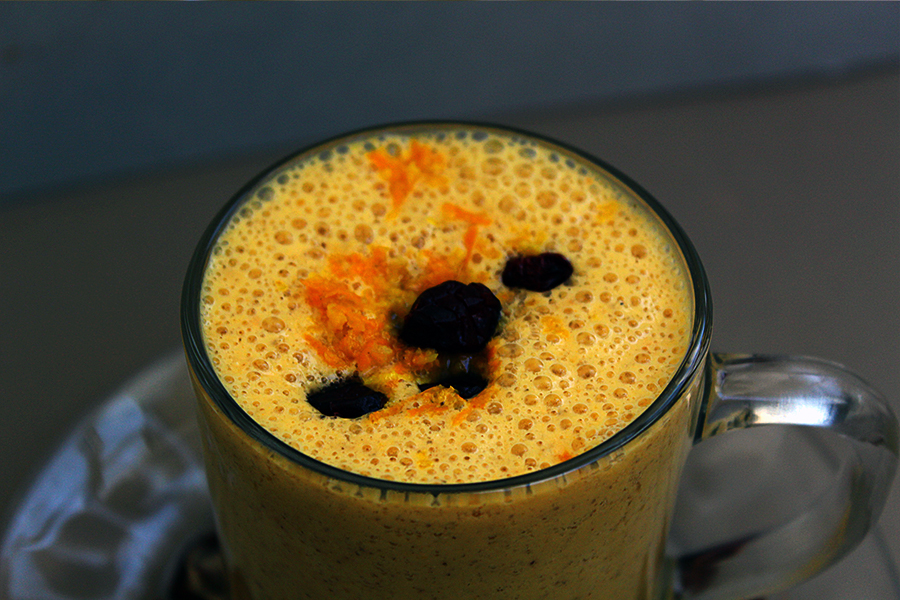 I blend it with some Greek yogurt for protein and some oat and almond milk for carbs with some chia seed for good fats, I added an orange with some of it zest with some grated ginger for extra flavor and sprinkle a little bit of turmeric powder to boost the orange color of the smoothie and benefits from the turmeric values. And that's it!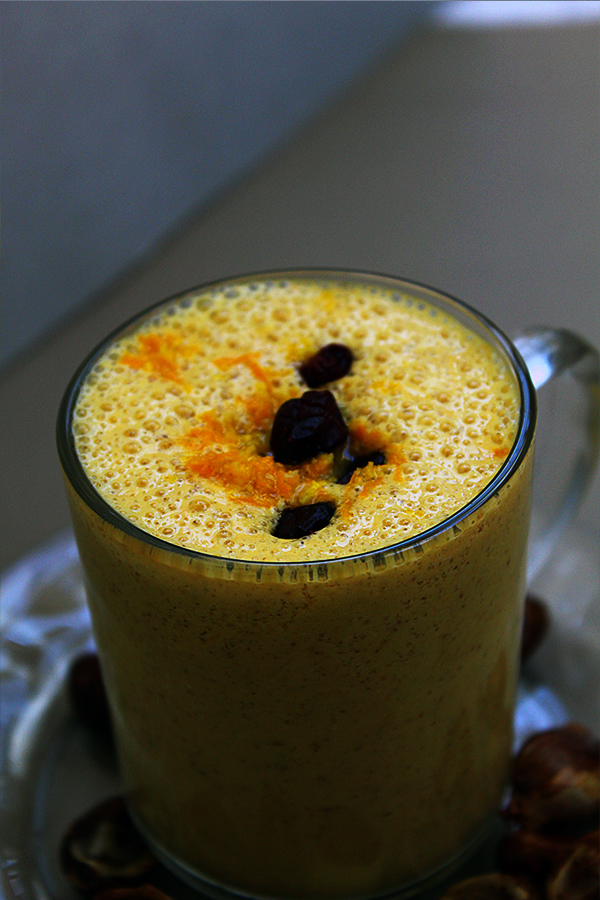 A beautiful creamy orange smoothie that will bright up your morning no matter how sleepy or lazy you feel!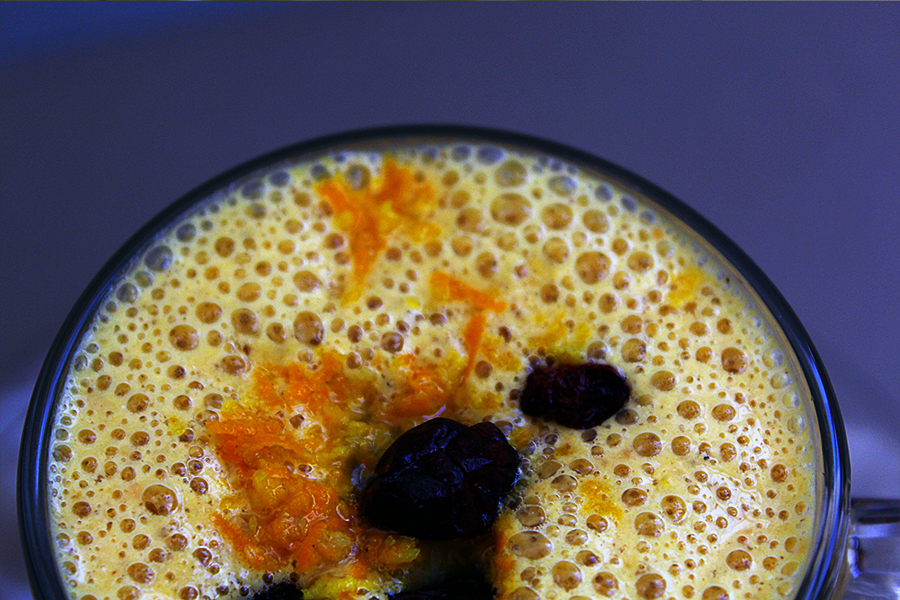 Loquat fruit Smoothie:
Yield one smoothie *
Ingredients:
1 cup loquat fruits washed and seeds removed
1 orange
1 cup Greek yoghurt
½ cup unsweetened almond milk *
¼ cup oat
1 Tbsp. Chia Seeds
1 tsp. orange zest
1 tsp. grated fresh ginger
1 tsp. ground turmeric
Instructions:
Pour all ingredients in high speed blender and blend well till it is smooth.
Serve and enjoy!
Serving Size: 1 serving • Calories: 320• Fat: 7 g • Carbs: 48 g • Fiber: 11 g • Protein: 1 g