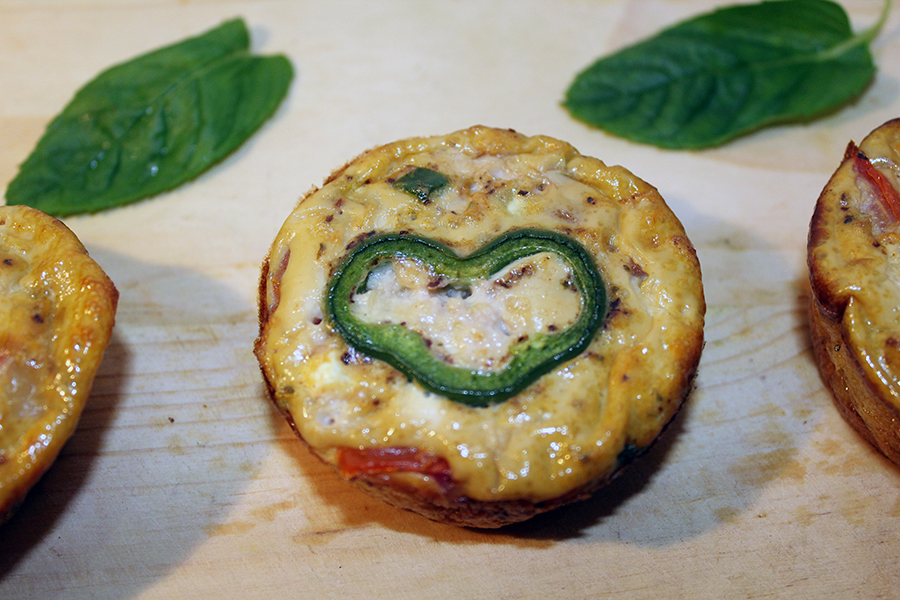 Tastes like an omelet but looks like a muffin!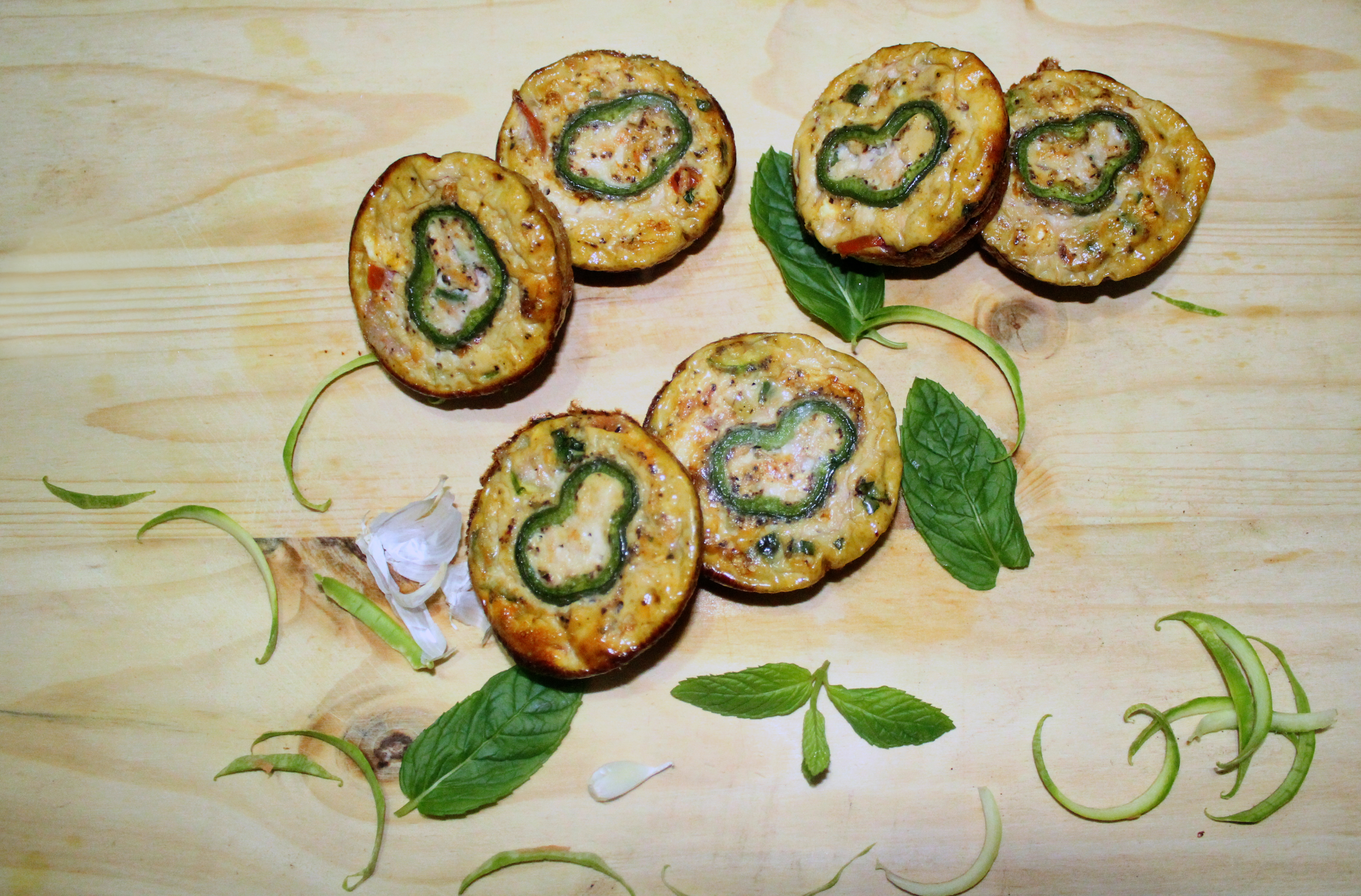 Breakfast is the most important meal of the day. This recipe is perfect for a protein rich breakfast to help boost your day.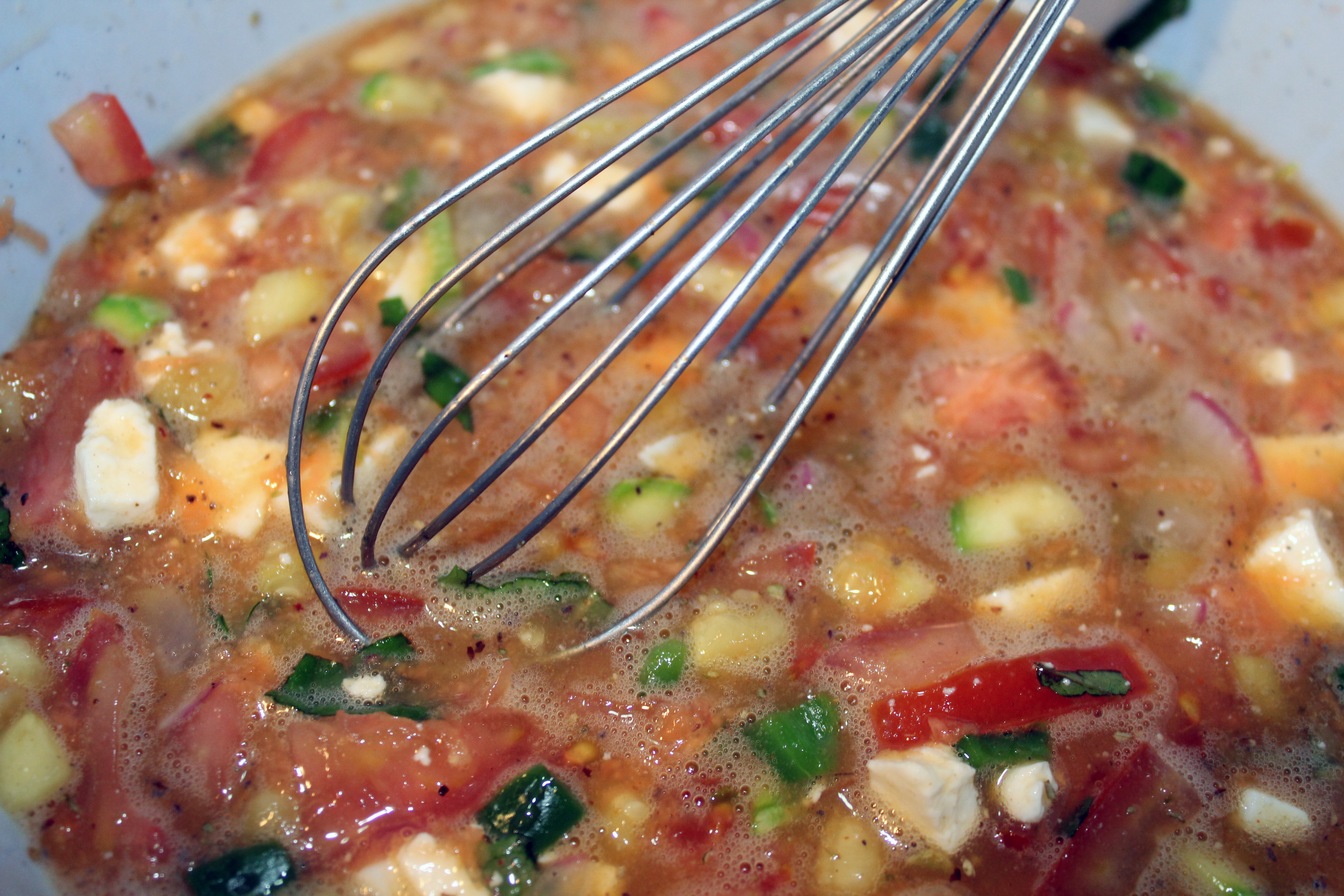 Eggs are one of the main protein filled ingredients that you can ever use.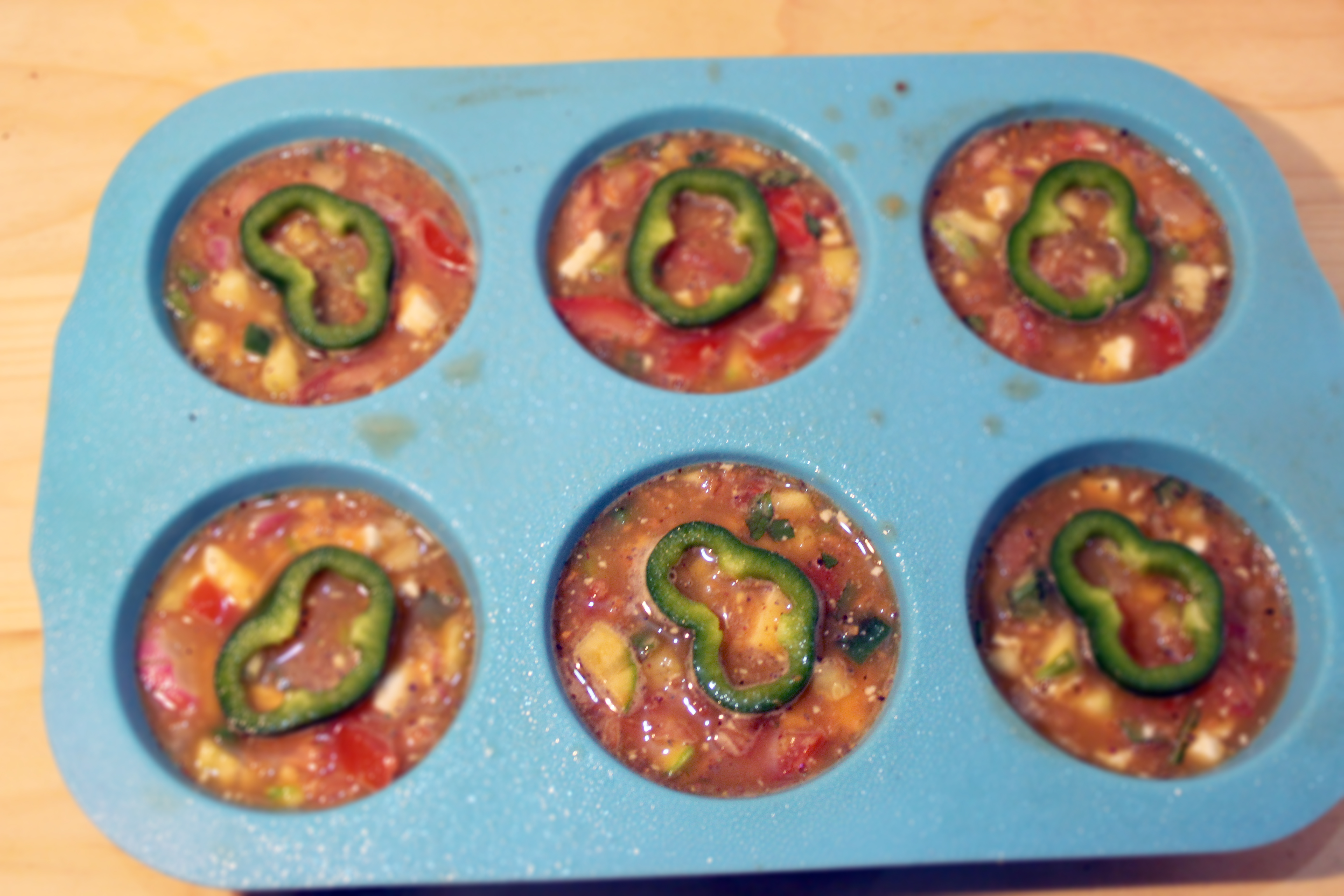 Make a big batch and store them in the fridge for a very quick breakfast the next day… (And the couple of days that follow)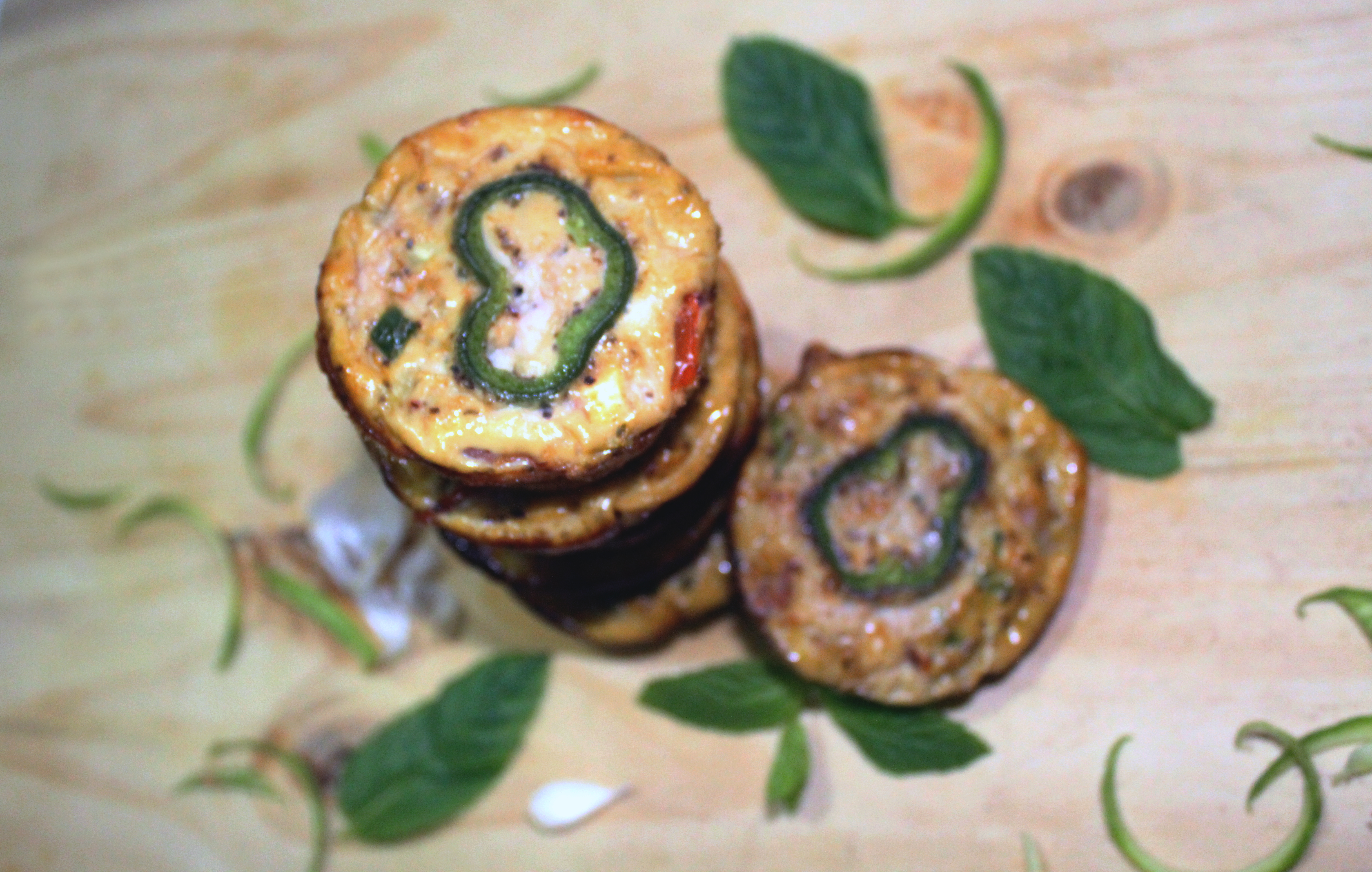 It is a healthier version of the usual muffins with an omeletty taste.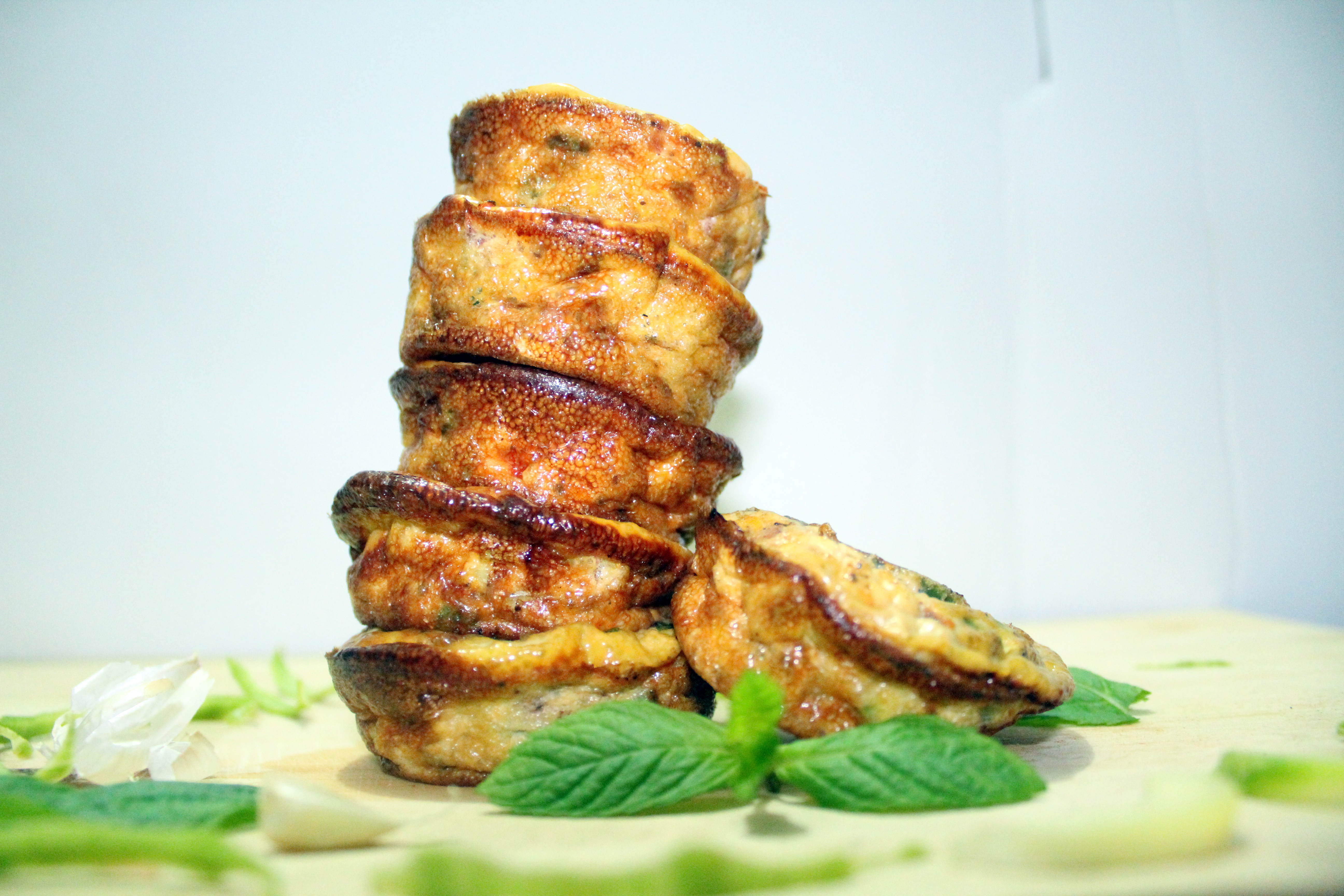 Ingredients:
3 whole, fresh eggs
100 g double crème cheese
1 carrot finely chopped
1 green pepper finely chopped
1 tomato finely chopped
1 onion finely chopped
1 garlic finely chopped
1 zucchini cut in small cubes
½ teaspoon salt
½ teaspoon black pepper
½ teaspoon oregano
½ teaspoon basil
½ teaspoon cinnamon
½ teaspoon ginger powder
Coconut oil spray
Instructions:
Preheat the oven to 190 ͦ coat a muffin tin with spray and set aside.
In a medium bowl whisk together eggs, salt, black pepper, oregano, basil, cinnamon and ginger powder until egg mixture is foamy. Set aside.
Add the veggies to the egg mixture and combine well.
Cut cheese into small cubes and add to the egg and veggies mixture.
Using a ⅓ cup measuring cup, scoop egg mixture and fill each muffin tin to the ½ of the muffin tin.
Bake muffins for 30 minutes, until they've risen and are slightly browned.
Enjoy!
Nutritional informations:
Serving Size: 1 muffin • Calories: 85 • Fat: 6 g • Carbs: 4 g • Fiber: 1 g • Protein: 13 g