Chia seeds pudding is one of the win/win recipes.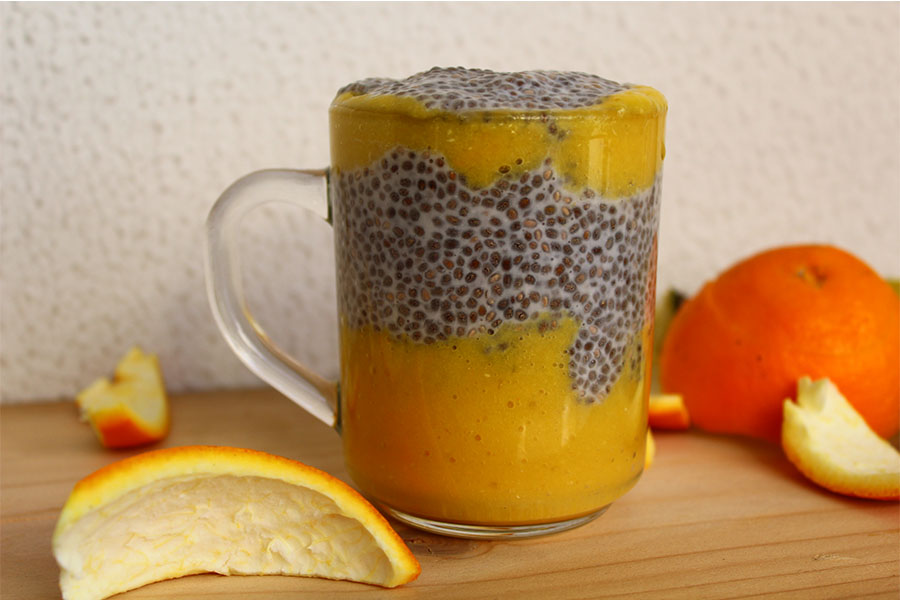 It is convenient in every situation. For breakfast, for snacks for late-night snack for whenever you are craving something sweet. And you can adjust it in any way you like. Basically it goes well with every fruit or flavor you can think about.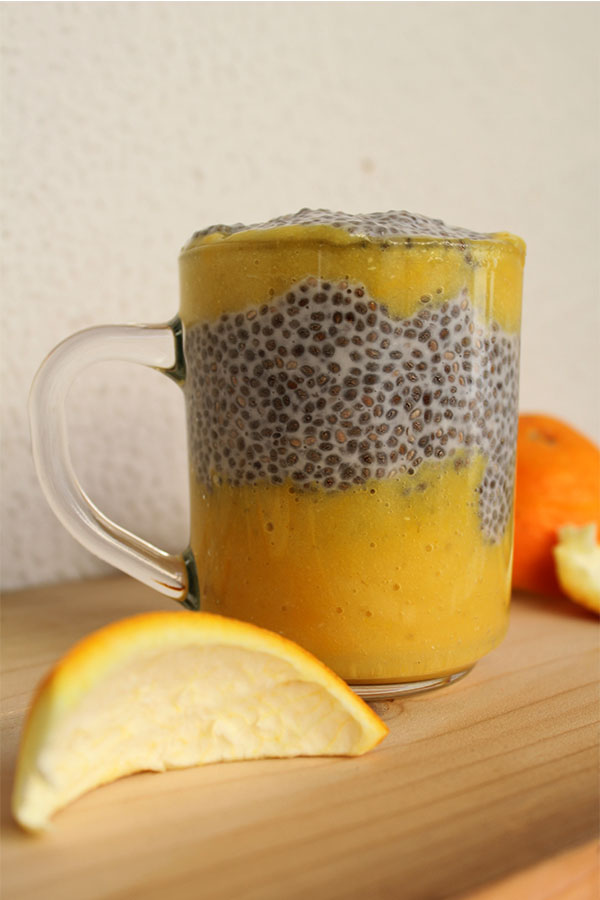 Personally, it is one of my favorite go-to-breakfast recipes these days. And the best thing about it is that you can make several servings at once and enjoy them all week long.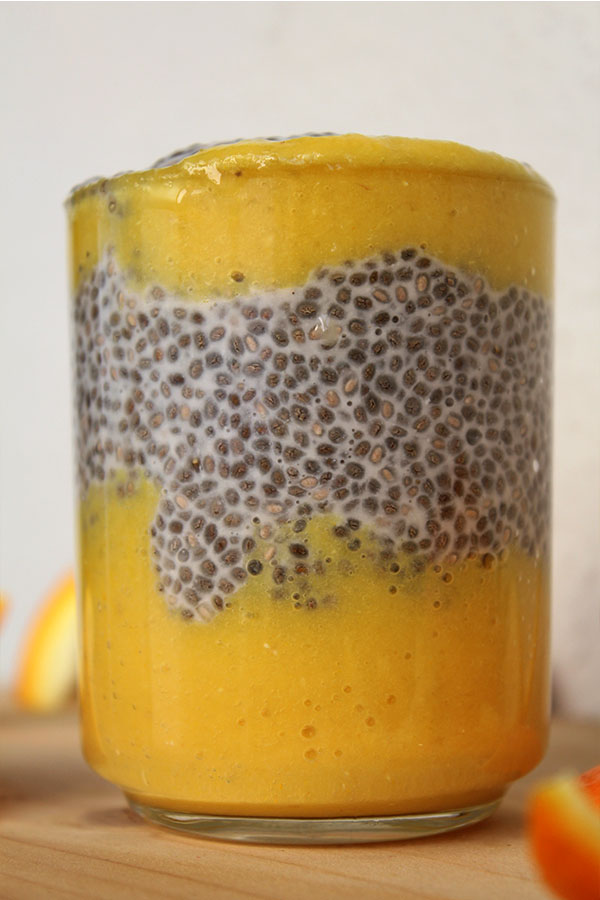 I usually use chia seeds in baking stuff as egg replacer or in smoothie but this easy recipe doesn't require any cooking skills; it just needs an overnight rest in the fridge and you are done. A creamy texturized pudding that is a fulfilling and healthy treat that you can enjoy any time you like.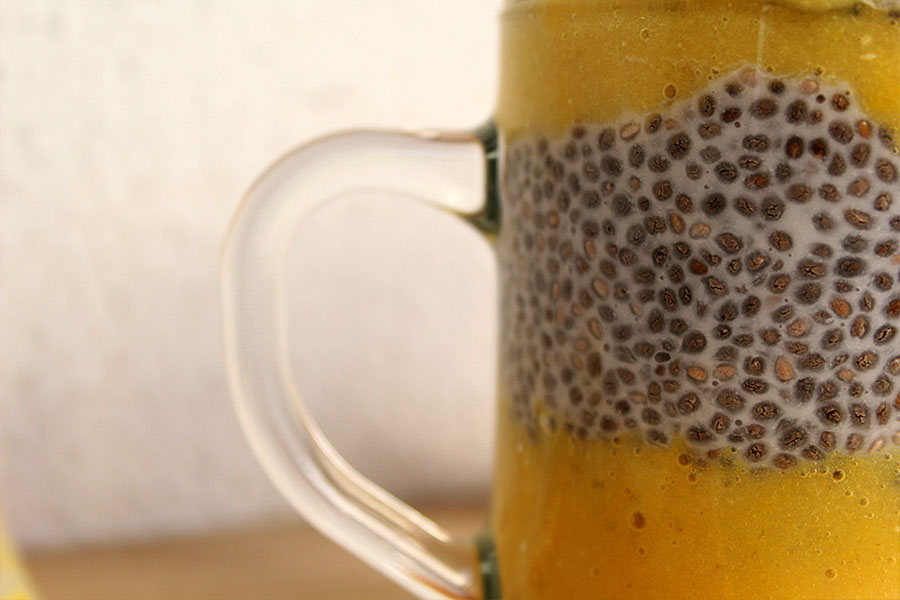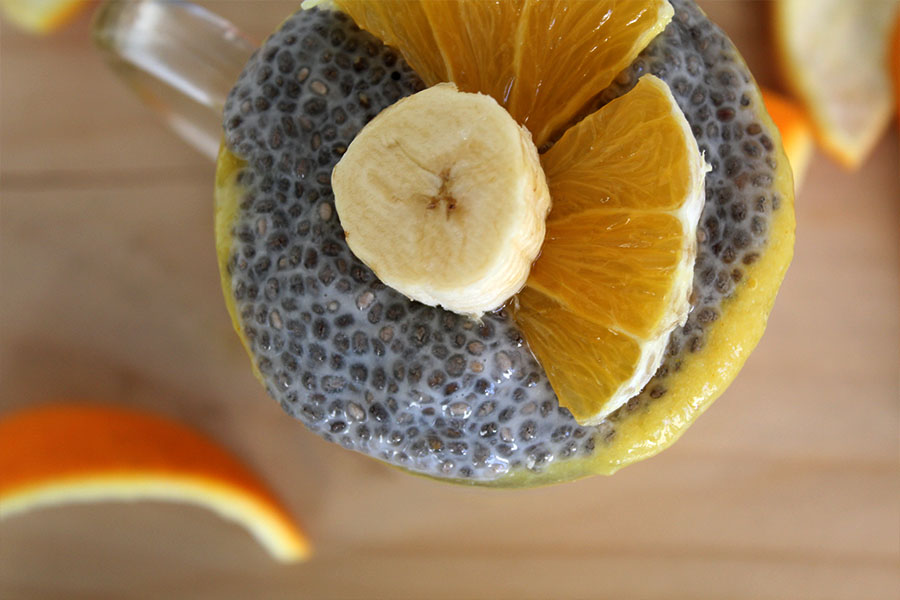 you can adjust its thickness the way you want, if you want it thicker just add some chia seeds and if you want it runnier reduce the quantity of the chia seeds.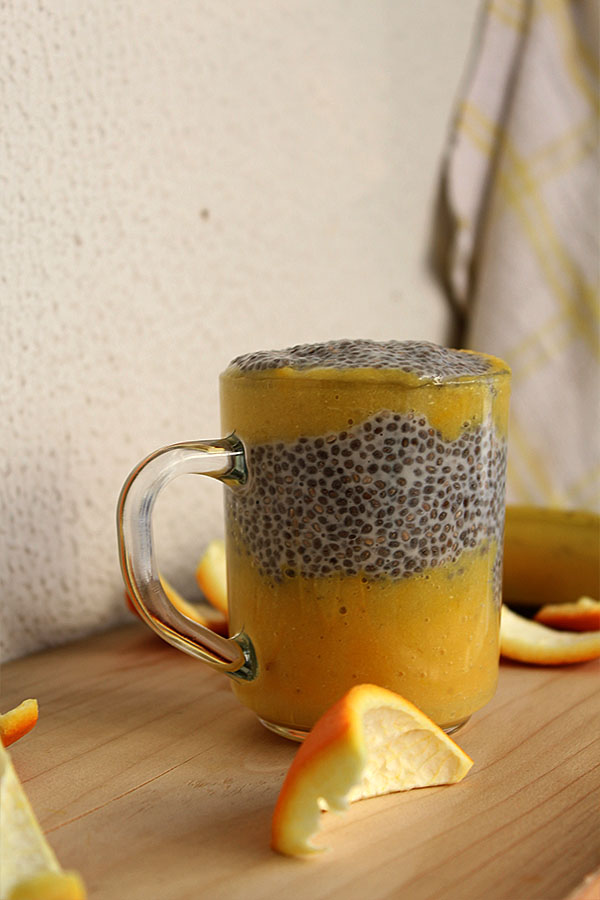 Now let us talk a little bit about the texture, personally I love the natural texture of the soaked chia-seeds. But if you don't like that texture you can try the blended version of it. Just blend it before leaving it overnight in the fridge.
Either way you choose, I guarantee a creamy, pudding-like, naturally sweetened, loaded with nutrients and easy treat that you can always pamper yourself with. Not to forget that it is vegan, gluten-free recipe.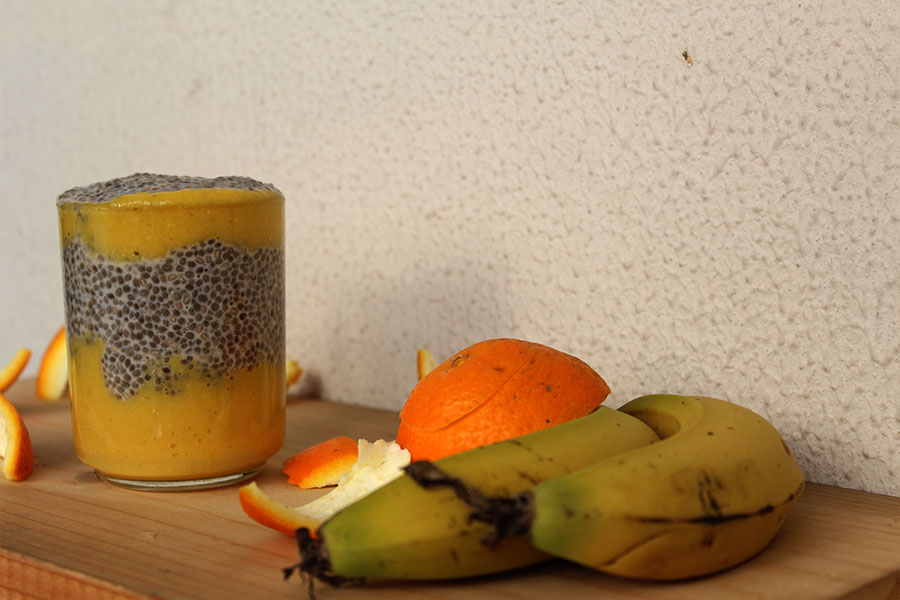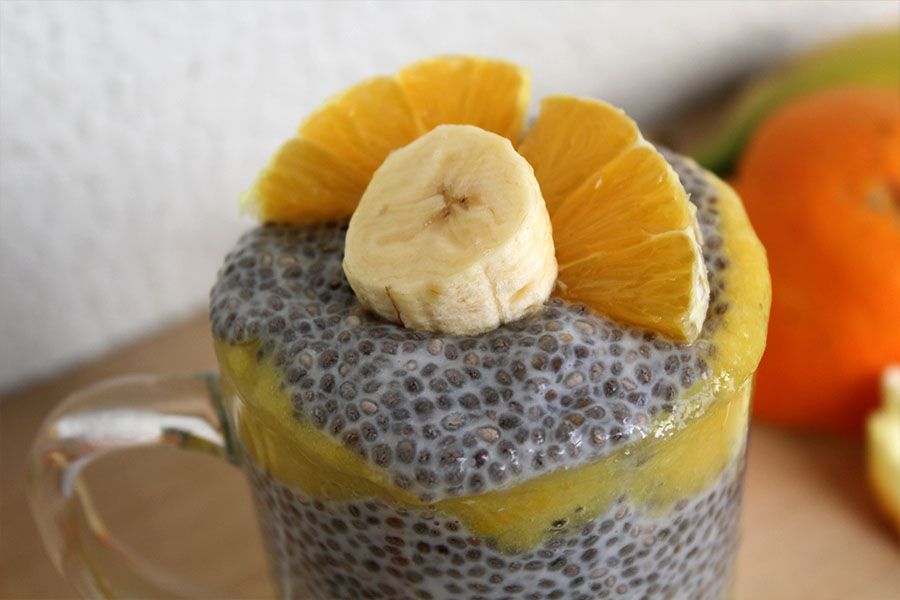 Not to forget that Chia seeds are high in fiber and omega-3s that will keep you going for a while! For more info about the chia-seeds benefits check this link!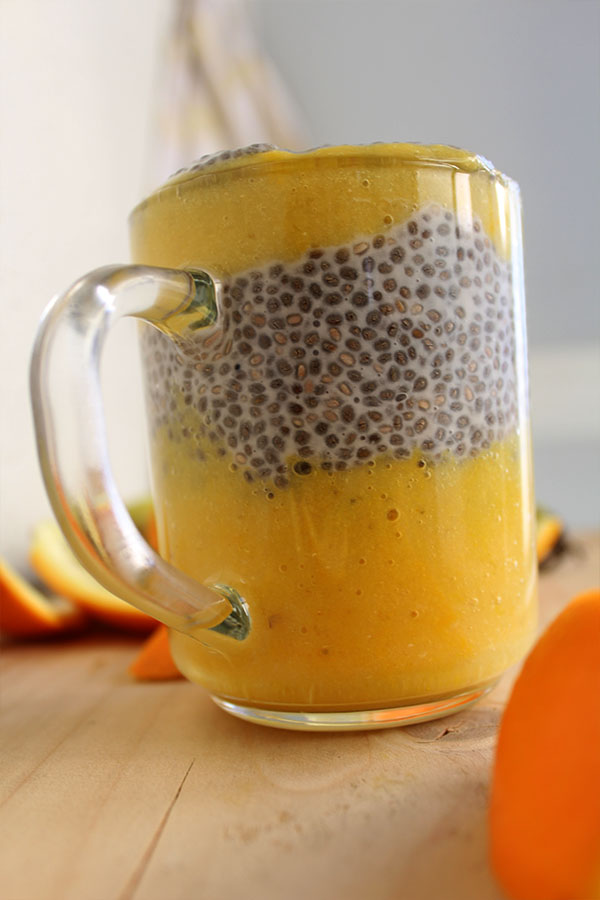 Today I tried a fresh citrus/ vanilla flavor with this recipe but I will be trying more flavors in the future and sharing with you the best ones. For now the citrus vanilla and honey mix turned out to be a perfect match with chia pudding. I used almond milk but you can use any kind of milk you really.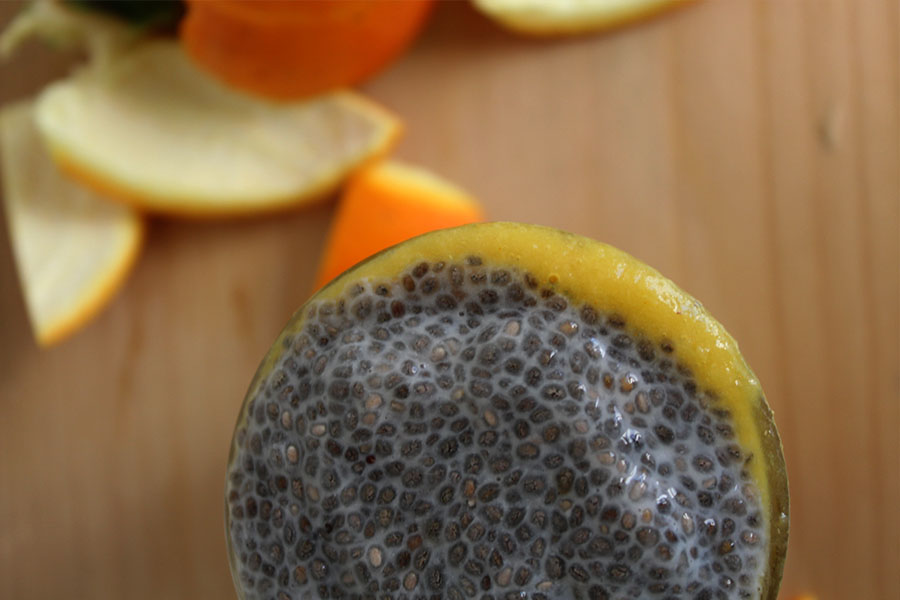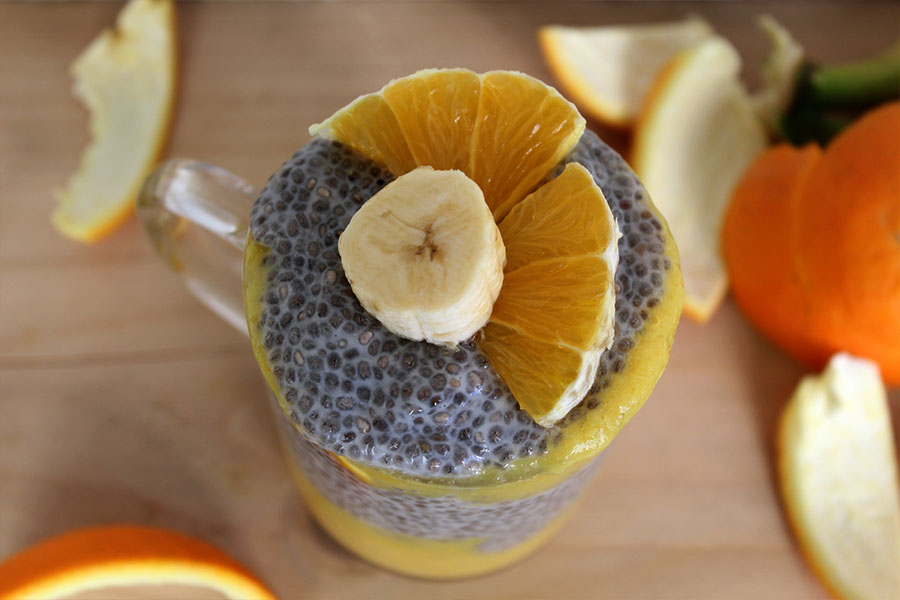 Don't forget to share with me some picture if you try this recipe, tag and hashtag us #annacookingconcept on Instagram.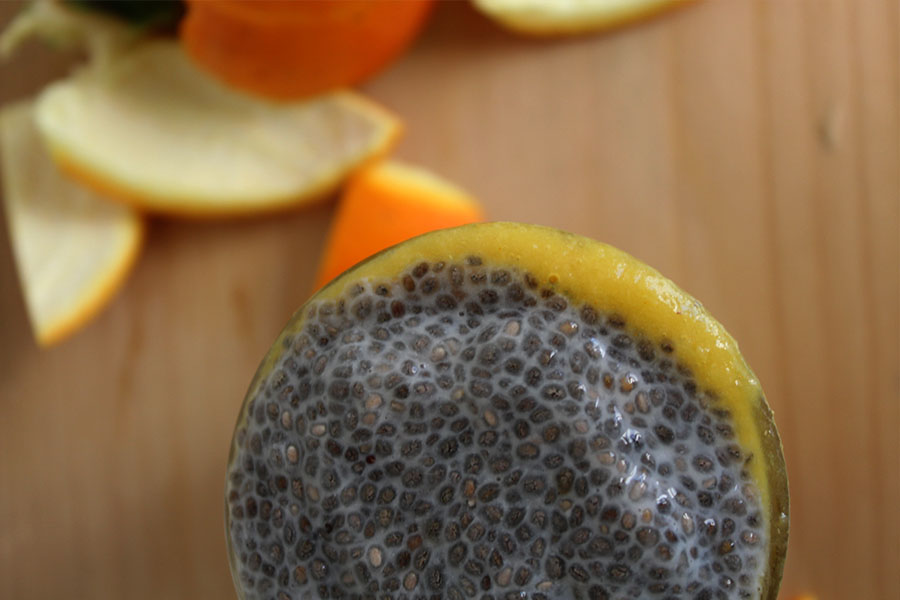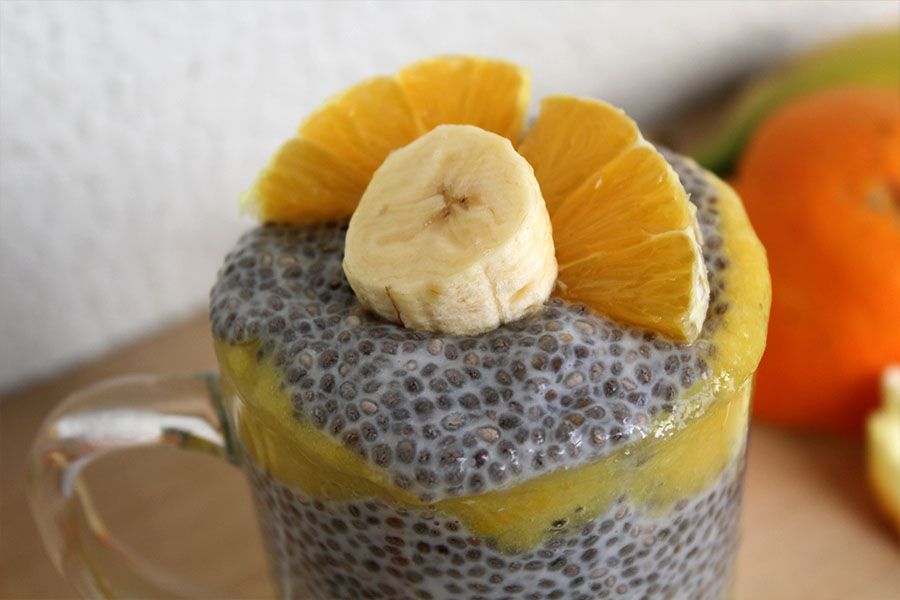 Orange chia-pudding:
Yield 2 servings
Ingredients:
1 cup almond milk
¼ cup chia seeds
1 Tbsp. honey
1 tsp. rose water
1 tsp. vanilla extract
1 tsp. fresh grated ginger
1 tsp. grounded turmeric
1 banana
1 orange
Instructions:
The night before mix in a small jar, the chia seeds with milk, honey, rose water and vanilla extract and let it sit in the fridge overnight.
The next morning, blend the orange and the banana with ginger and turmeric into a smooth mixture; add some water to smooth it up if needed.
Pour half of the orange mixture into the jar than pour half of the chia seeds mixture than repeat the process
Garnish with some fruits on the top and enjoy!
Nutritional information:
Serving: 1 jar • Calories: 254 • Fat: 8 g • Carbs: 41 g • Fiber: 14 g • Protein: 10 g