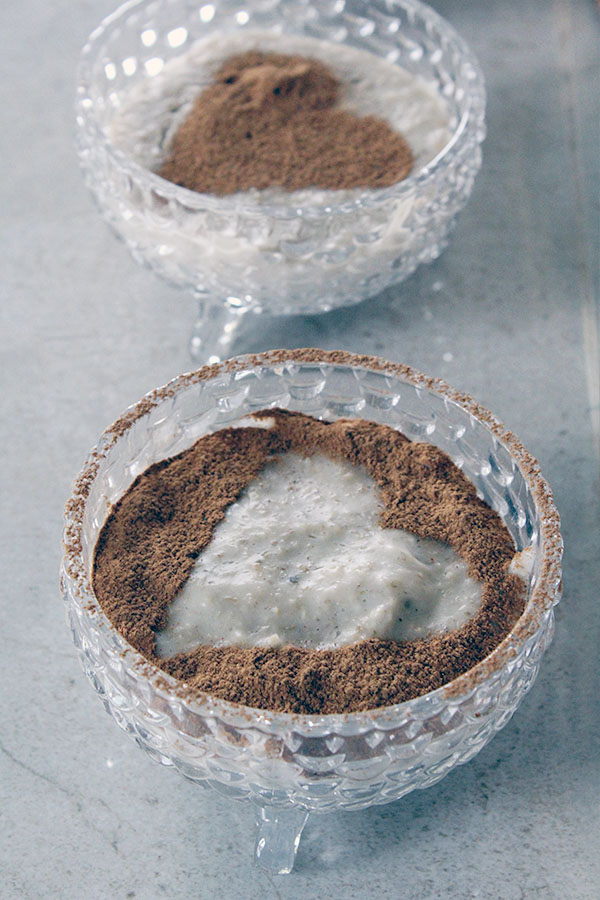 It has been a hectic week over here , unpacking , shopping and preparing for the new house. Everything is just overwhelming for me right now , new life, new house, new country basically everything is new. We just need to enjoy as much as we can in every moment.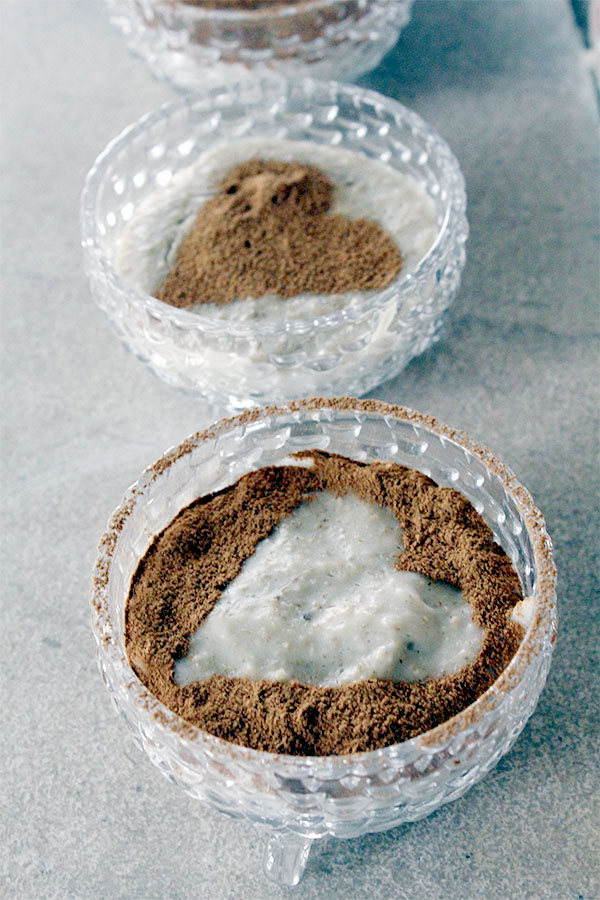 This morning was quit calm in the house, everyone is at work and I had some time to myself which was perfect for me to sit and do some writing  and I decided to share this amazing recipes I shared with you last week on Instagram.
This was one of the latest recipes I improvised back home before moving abroad. It is a recreation of one of my favorite childhood sweets that mom used to make.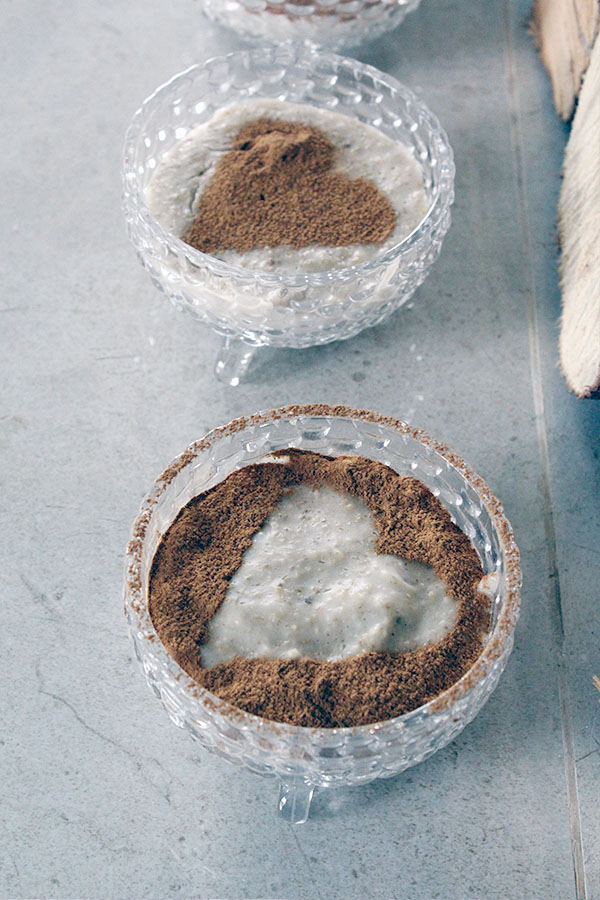 the recipe that mum used to do is called " Riz bl Halib" also known as Rice pudding. It is basically made with fresh cow milk, rice, and sugar .
Other than it containing a high quantity of sugar and white rice , it also has milk, and I am lactose intolerant to a certain degree.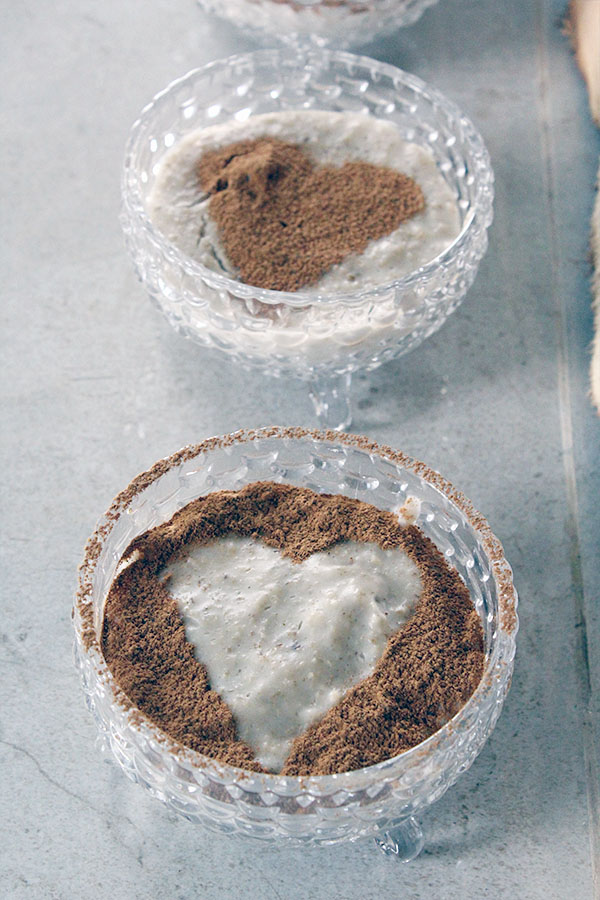 so I came up with this healthier version that still has that sweet taste and that pudding kind of texture .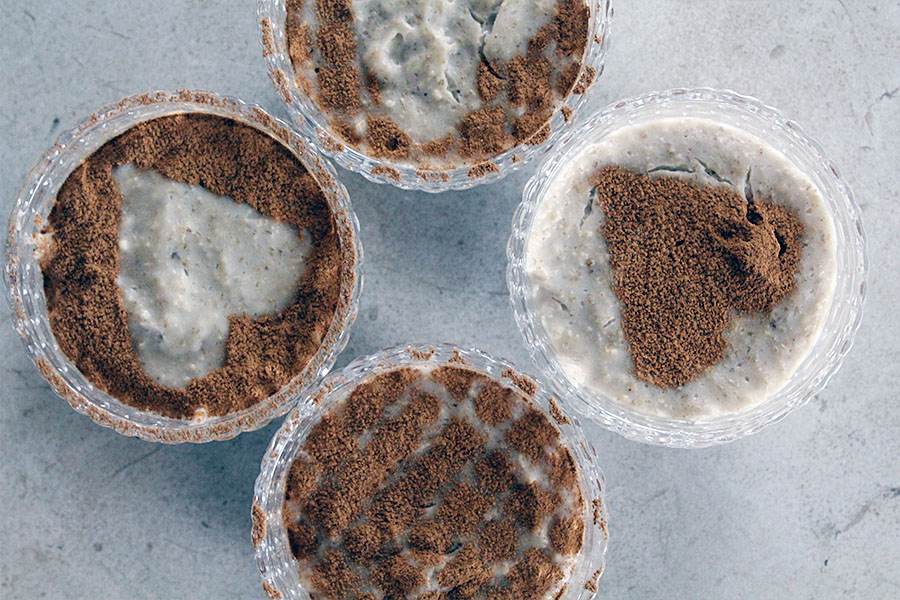 I replaced the high carbs white rice with whole oats, and the cow milk and sugar with sweetened almond milk. It contains the right amount of sweetness for me personally. If you like it sweeter, you can add some honey.
I also added some extra flavors to keep that Arabic/ Mediterranean aroma in it .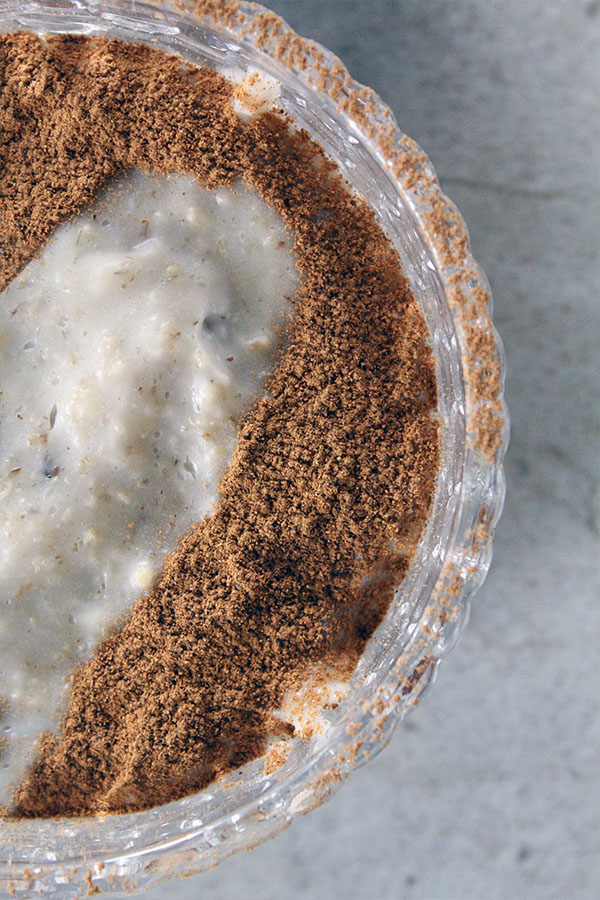 It turned out perfect! sweet, pudding-like texture and healthy .
Ideal delicious breakfast idea that you can prepare in advance.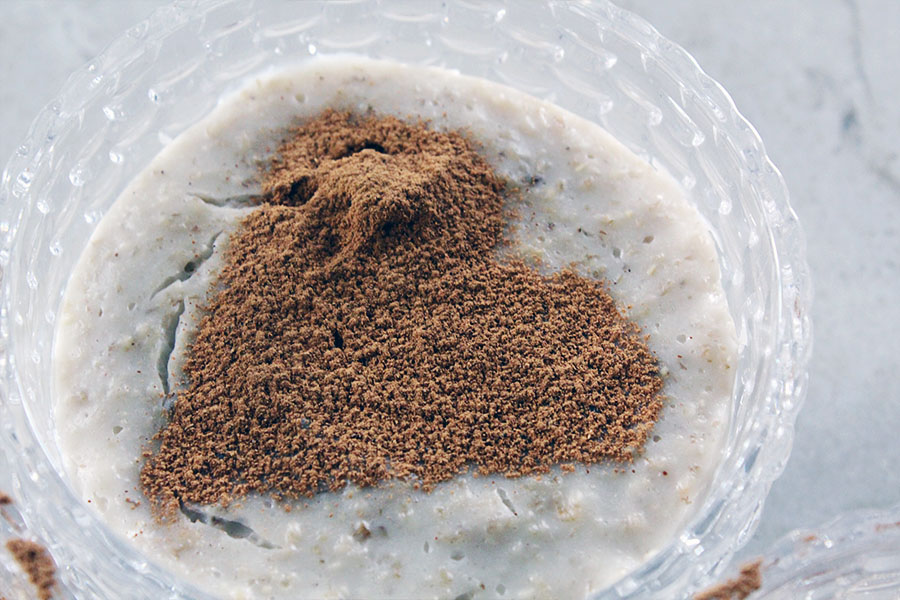 I made a batch of 4 cups and kept them in the fridge.
it is also a perfect dessert recipe that you can have for a tea break with your friends or for brunch.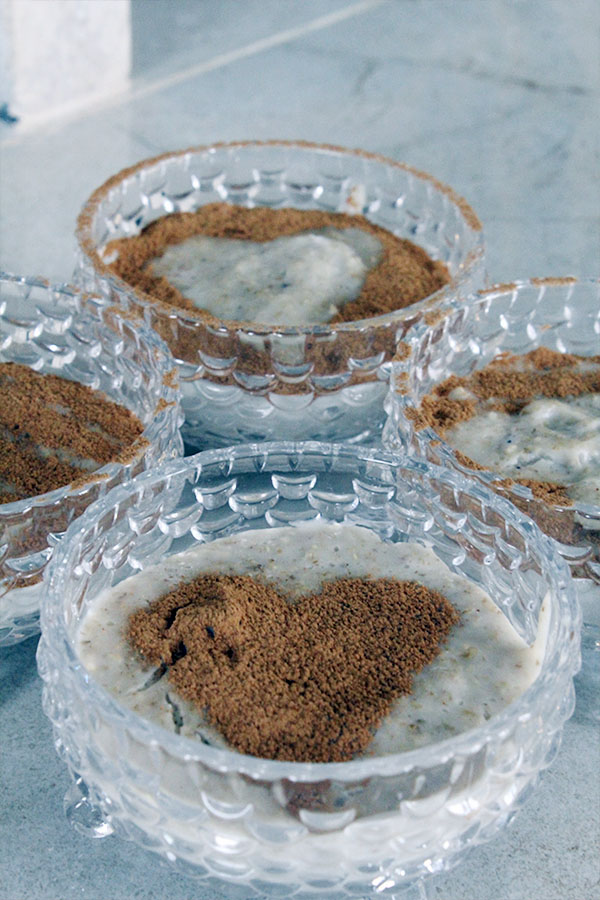 it can be garnished with anything you like from grounded cinnamon (seen in pictures), to coconut flakes or nuts or raisins, anything you like! even some dried or fresh fruits.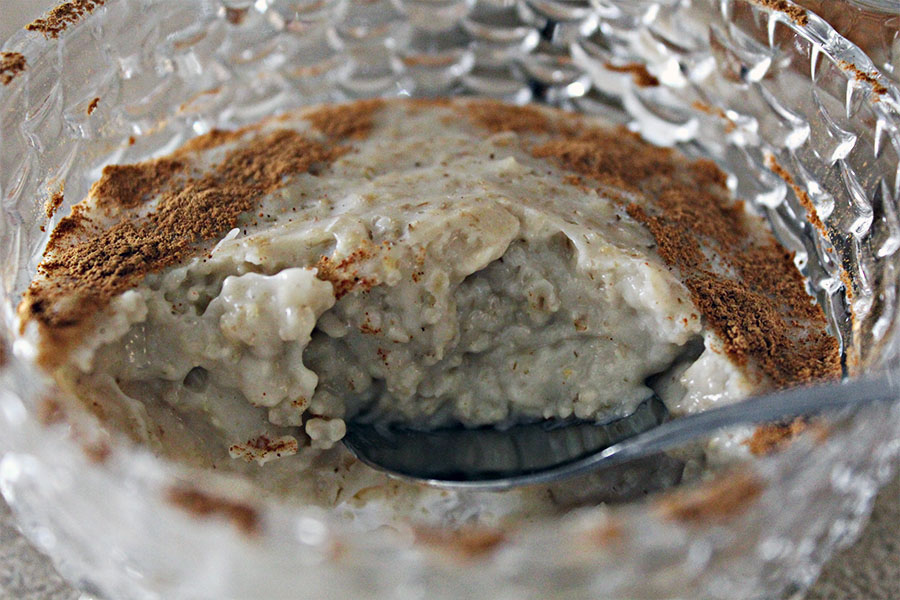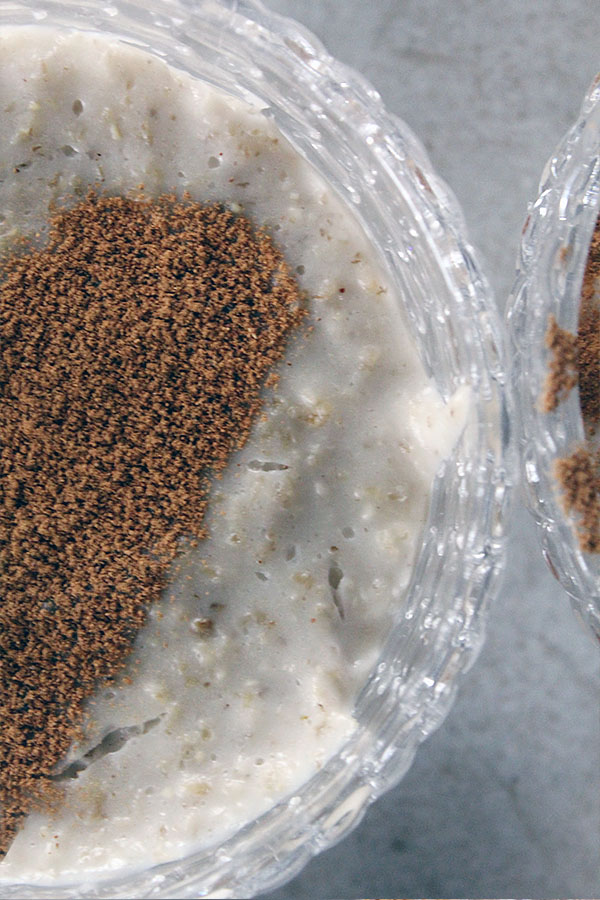 so easy to make with no time at all. give it a try and get back to me with your feedbacks I will be glad to hear it !
Mediterranean Oat pudding
serves: 4 bowls
Ingredients:
1 cup whole oat
1/4 cup water.*
3 cups almond sweetened milk
1 Tbsp. Cornmeal
1 Tbsp. flower water
1/4 tsp. mastic powder *
Cinnamon for garnish
Instructions:
In a small sauce pan heat milk till start to boil on medium heat stirring occasionally so the milk won't stick in the bottom of the pan.
when the milk start to boil add the oat and mix everything well , simmer the mixture on low heat stirring occasionally till it start to boil again and the mixture start to thicken.
in a cup aside , mix the cold water and the cornmeal till it is all dissolved and add to the milk mixture on the heat.
simmer the whole mixture while keep stirring till it start to thicken and boil again for around 5 extra more minutes.
turn off heat and add the flower water and mastic powder and mix well .
pour into small bowls and let it sit outside to get completely cold before storing in the fridge.
you can enjoy it warm or cold with any garnish of your choice.
sprinkle some cinnamon on the top and enjoy!
Notes: * if you felt it is too thick you can add some extra water but I prefer to keep it to this amount of water and maximum go up to 1/2 cup not more.
 *Mastic powder or as we call it "miskeh" is the resin of a special tree found in the island of Chios in Greece. It is added to many of the Mediterranean dishes from sweets like ice cream, custards, jams and pudding to some bread recipes and even in marinating shawarma.
It adds a great flavor and give that "Mediterranean" signature to certain plates. But be careful in using too much of it because a small quantities will do a lot of flavoring in your recipe and it has a role to add a rubbery effect in the recipes. you can find it at any Middle-Eastern store and also available at Greek and Turkish stores