This is the perfect recipe for meatless Friday.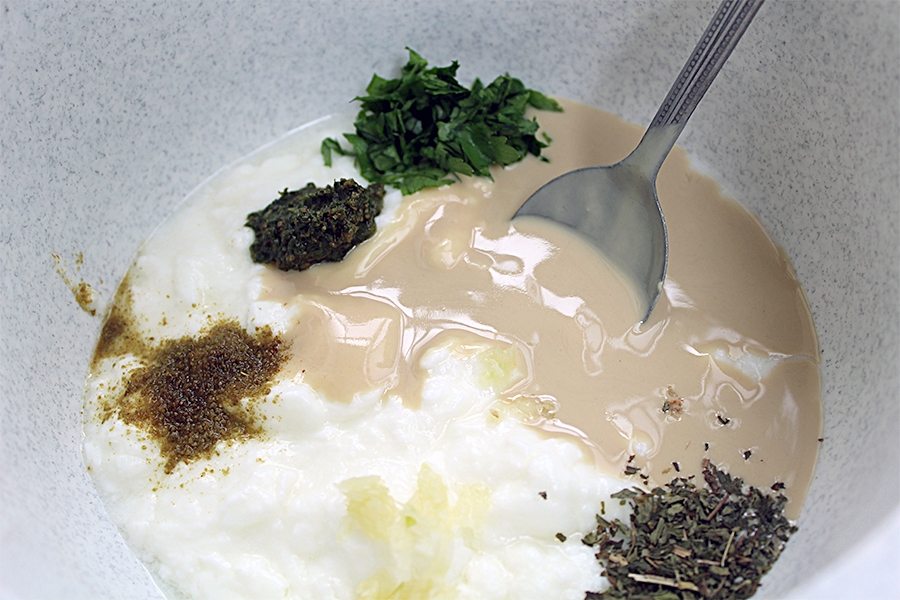 This rich creamy pasta is my ultimate comfort food.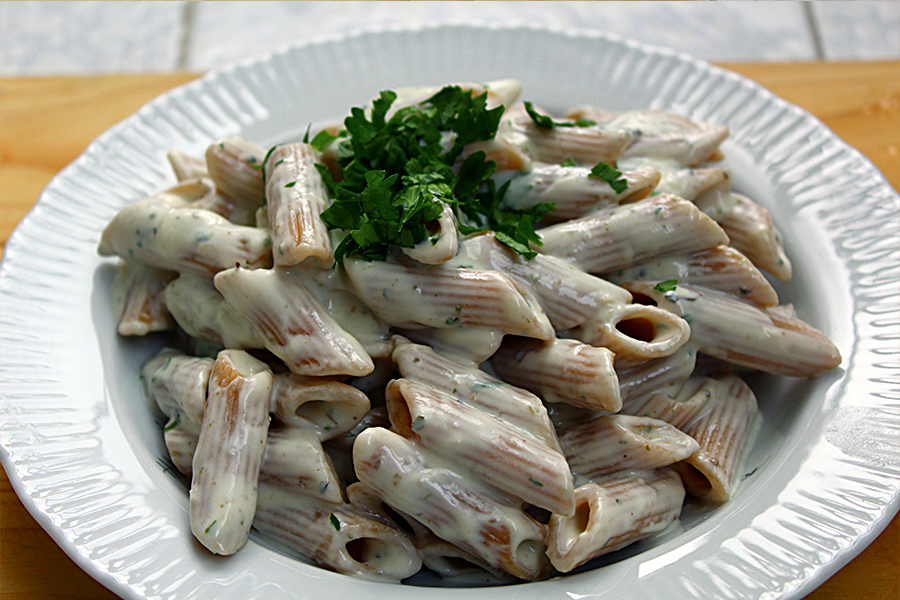 The fettuccine Alfredo has been my favorite Italian dish since forever but I made the mistake of checking out the nutrition facts for the famous fettuccine Alfredo.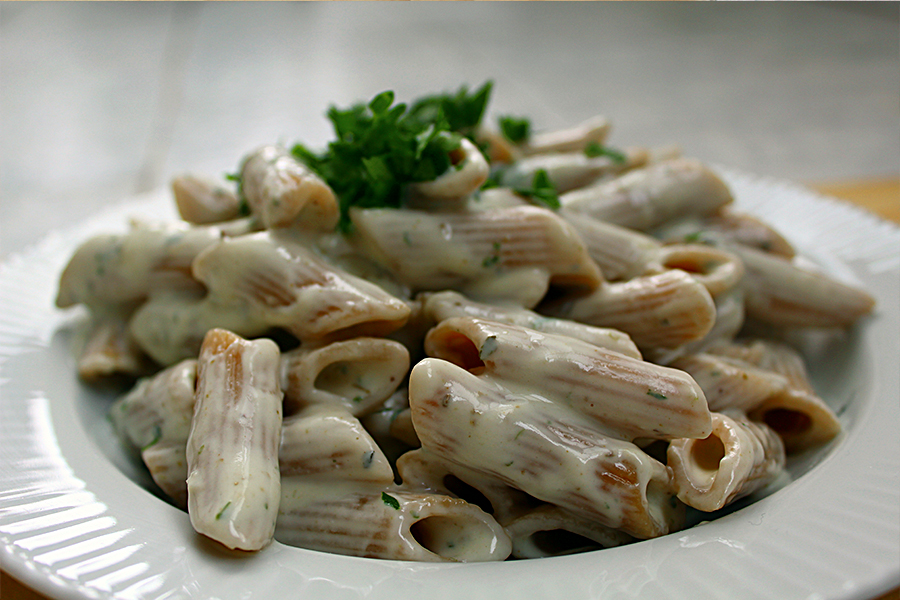 And after seeing how much extra butter and heavy cream this dish contain, I felt like it was probably time to swear it off for good. But let's be real, a girl needs her favorite pasta dish every now and then.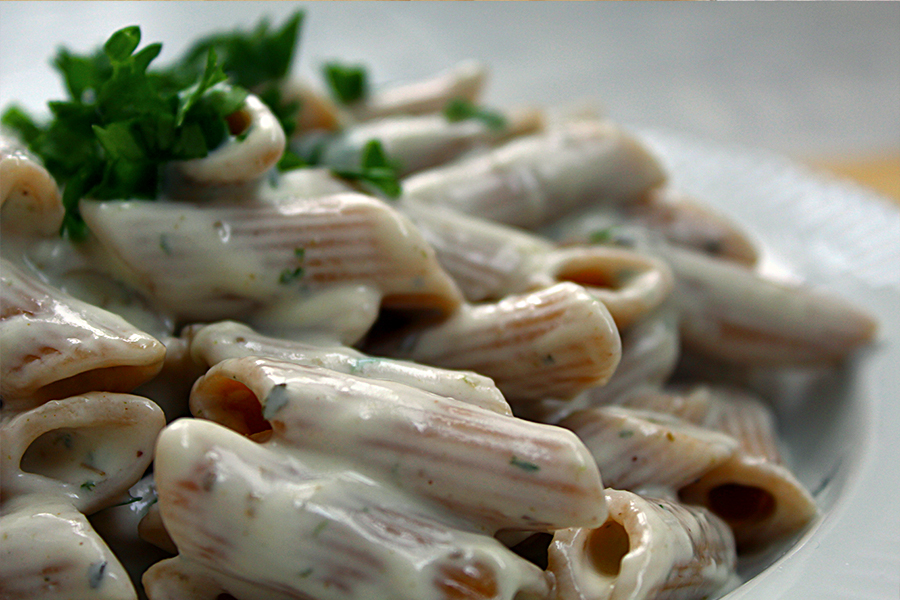 So I set up my mind to find ways to lighten up this classic delicious dish.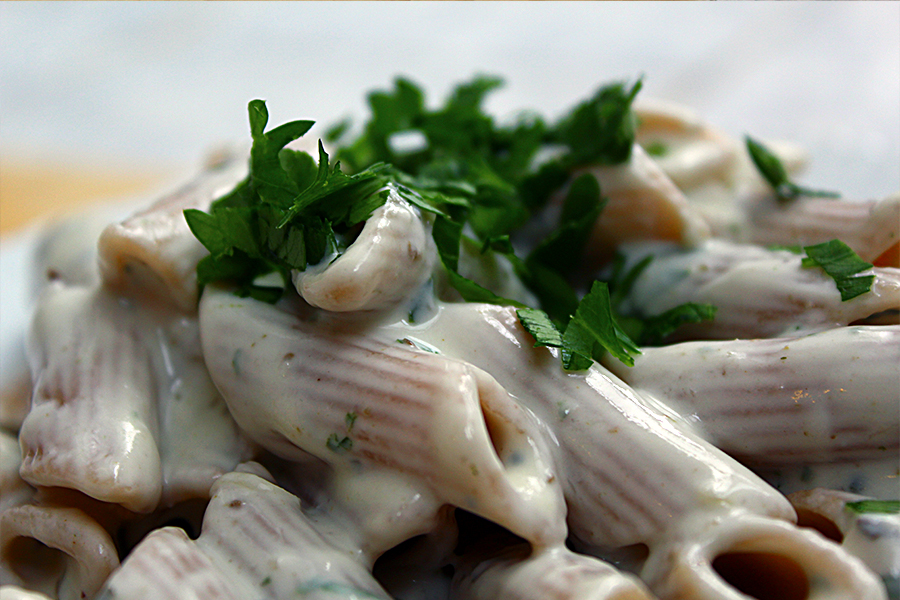 So I experiment with few ingredients that can keep the creamy texture of this dish but stay delicious and I was trying to find an easy way with easy ingredients.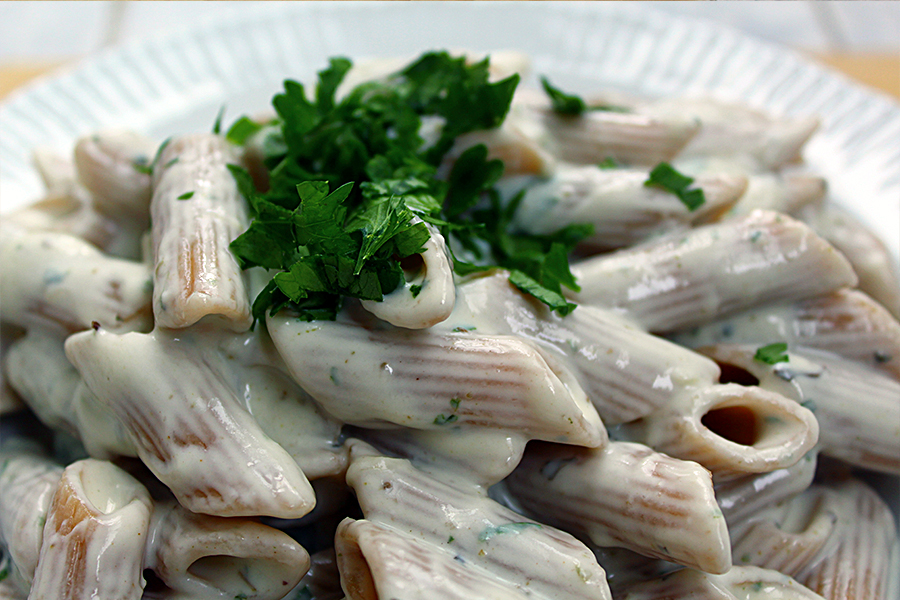 And it worked! Turn out you can have a rich and creamy pasta made at home in just 20 minutes maximum!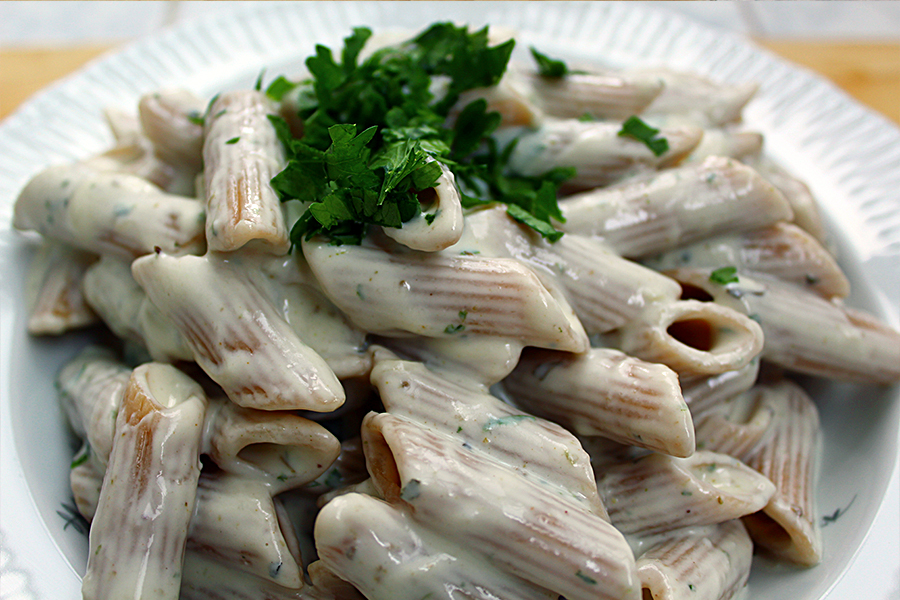 This lightened-up recipe is my new obsession. I did this recipe few months ago and I have been cooking it since then but hadn't time to share it yet.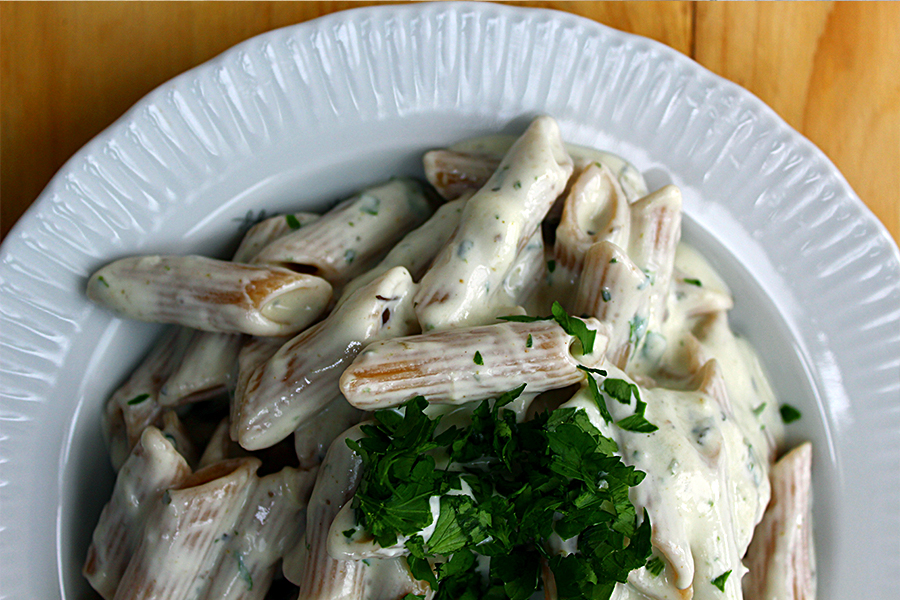 Today I was preparing it for tomorrow and I went ahead and share it with you.
So put on some water to boil, and let's make some pasta!
Healthy creamy pasta 
serve 1-2
Ingredients:
2 Tbsp. tahini sauce
1 cup low fat yoghurt
1 garlic glove, minced.
1 tsp. cumin
1 tsp. dry mint
1 tsp. homemade pesto sauce
1 Tbsp. chopped parsley
Salt and pepper
1 cup uncooked Whole wheat penne pasta
Instructions:
Cook the whole wheat pasta according to package directions.
Mix the first 7 ingredients and beat well till it binds well.
Toss well the pasta into the sauce.
Serve and enjoy!
Nutritional information:
Serving Size: 1 serving • Calories: 195 • Fat: 6 g • Carbs: 28 g • Fiber: 6 g • Protein: 9 g