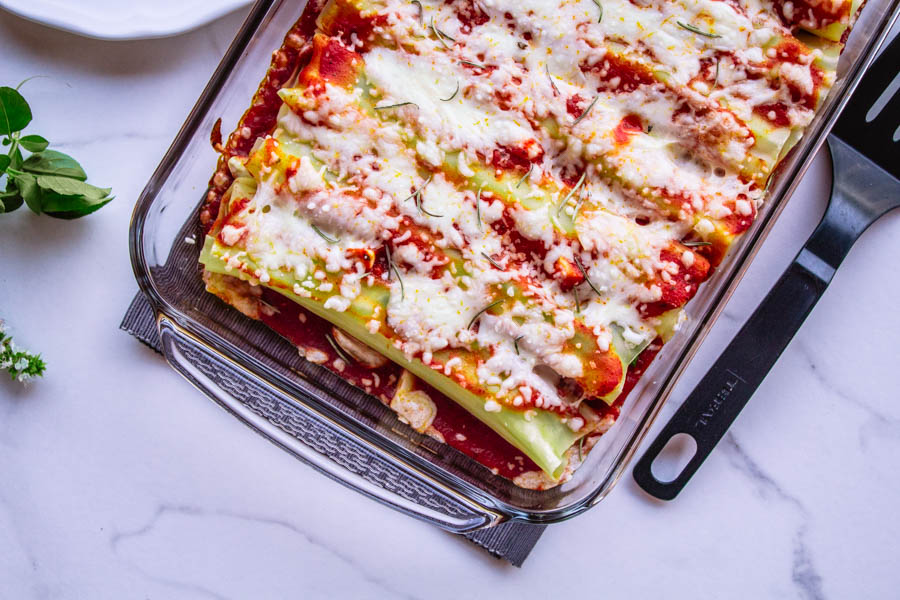 Comfort food has never been easier and healthier!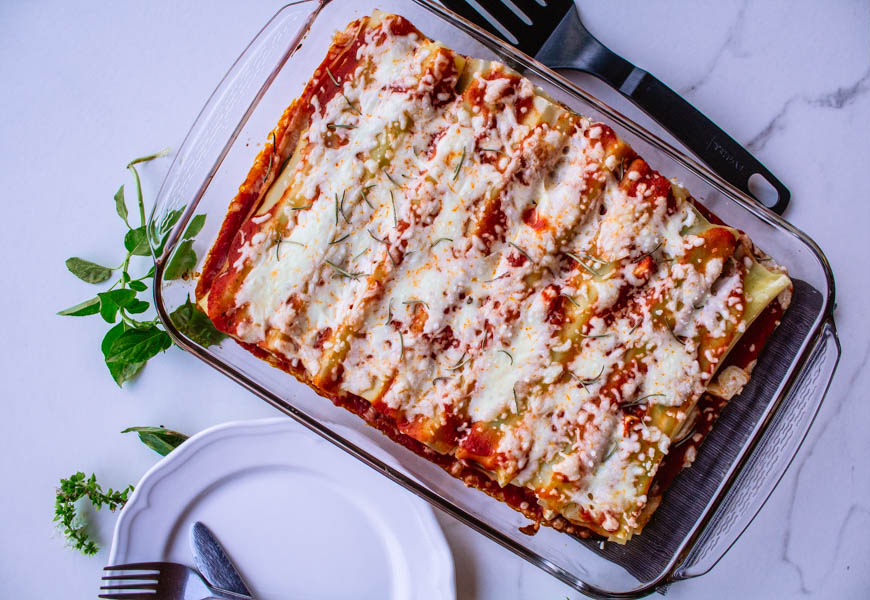 This what popped in my mind each time I cook this recipe.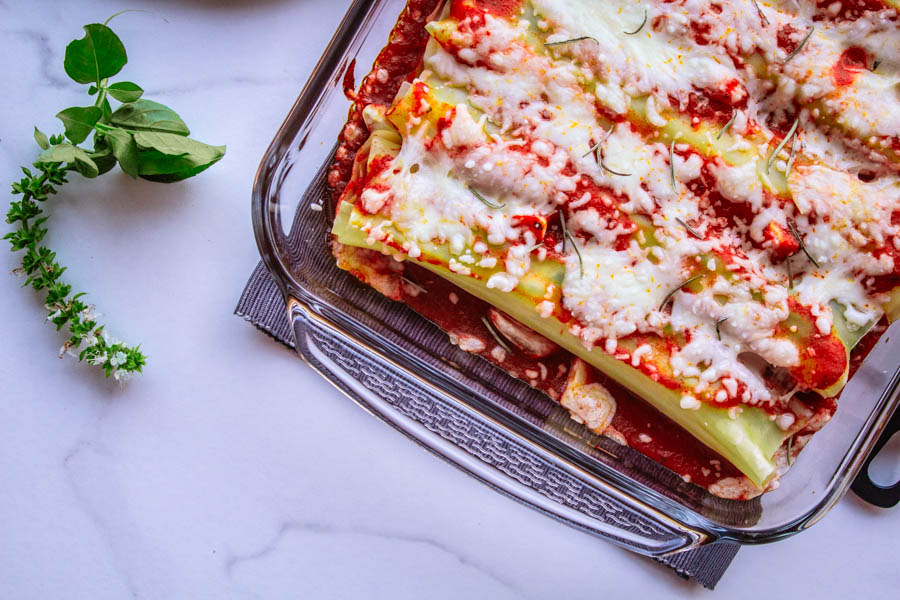 It is pasta, of course, whenever we say comfort food pasta is on the top of that list, and yes it is not supposed to be healthy and clean, but it is!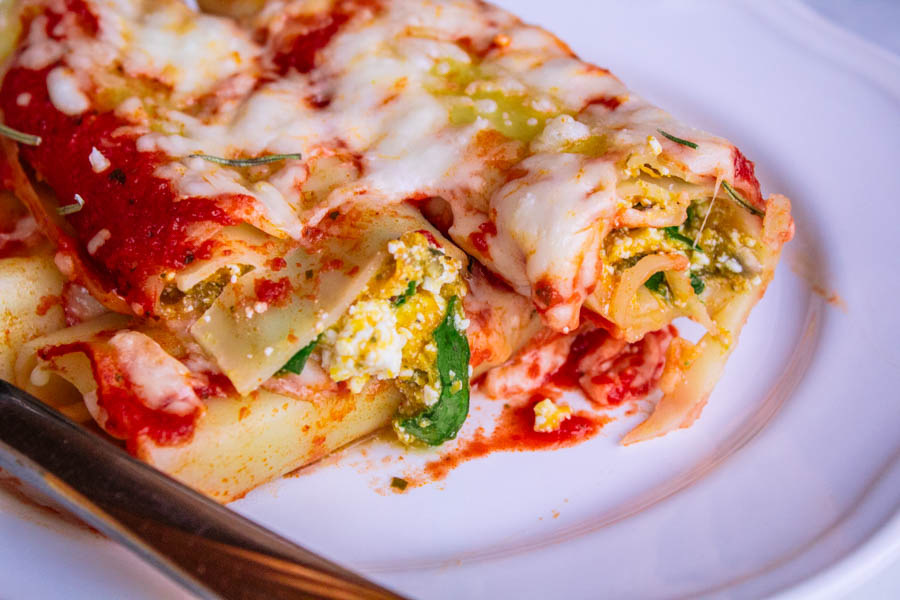 Sorry guys no excuses anymore! Even the most delicious fatty food can be manipulated to fit the clean eating process.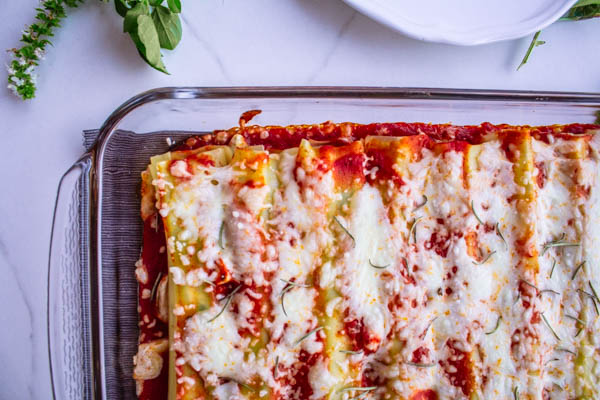 Today's recipe is so moist and delicious and full of flavors, it is even better than the normal one.
Very easy to do and I just cooked a big tray and stored it in the fridge and will enjoy it for dinner with my husband in the next few days of this week.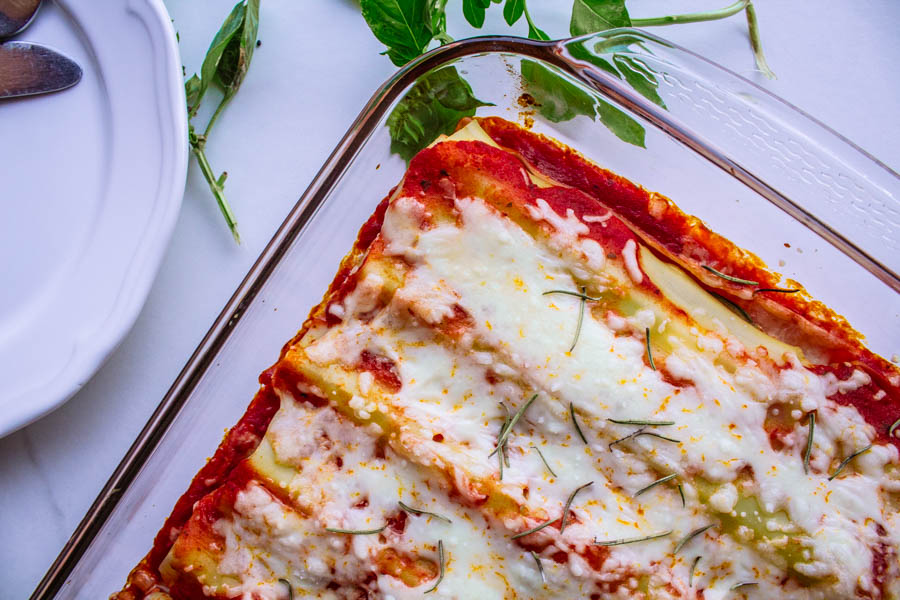 You can still adjust it and add some extra veggies to your liking, but I like it to keep it simple and feel the amazing taste of the filling.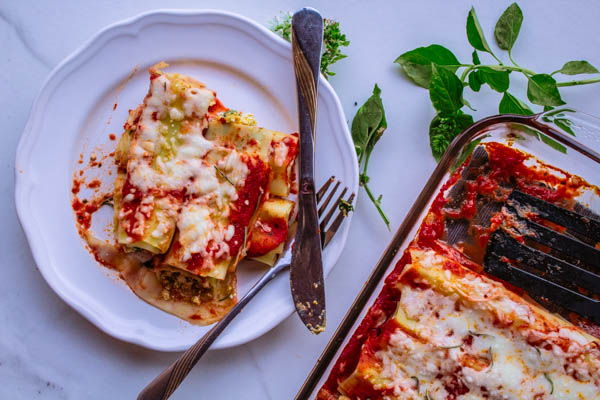 So let's have some fun and make some pasta for dinner tonight!
Ricotta Pumpkin Lasagna Rolls:
Serve 8 rolls
INGREDIENTS:
For the filling:
1 cup ricotta
1 cup pumpkin puree *
1 or 2 cup raw spinach leaves, roughly chopped
1 cup fresh mushroom, sliced
2 tsp. garlic powder
2 tsp. salt
1 tsp. dry oregano
1 tsp. dry basil
2 tsp. dry thyme
1 tsp. onion powder
For the topping:
8 organic whole wheat lasagna noodles
½ cup fresh mozzarella, shredded
1 cup tomato sauce *
6-7 garlic gloves , peeled
Dry or fresh rosemary leaves
1 medium onion, cut into rings
INSTRUCTIONS:
For the filling:
In a mixing bowl, pour all the ingredients together until you have a smooth mixture, and set aside.
For the topping and assembling:
Bring some water boil in a pan, and one after another, dip the noodles in the boiling water for 2 minutes each and set aside.
At this step I really recommend using this trick so they won't stick into each other, I prepare a wide bowl with cold water in it next to the boiling water pan on my counter top, I dip each noodle for 2 minutes in the boiling water than I immediately transport it to the cold water and leave It there, until I am ready to use it. I finish all the noodle and leave them all in the same cold water bowl until ready till fill them.
Preheat oven on 180 C◦.
Pour some of the tomato sauce in the bottom of your baking tray, lay on the onion rings on top of it and set it aside.
Start with rolling the noodles and line them in the tray: lay the noodle on a cutting board, pat the excess of water with a paper towel. Spoon 2 tbsp. /roll approx. of the ricotta mixture and spread evenly onto the noodle edge from your side, covering the length of it. Then roll it up and place it in the tray the end edge face down.
Repeat the same process until you finish all the noodles.
Spread the remaining tomato sauce over the rolls
Add the garlic gloves between the rolls, it will add an amazing aroma to the recipe after baking.
Sprinkle the mozzarella cheese on top of it.
Sprinkle some rosemary on top if it all
Bake for 20-25 minutes until the cheese start to get a golden brown color.
Let it cool for 10 minutes
Serve and enjoy!
NOTES:
*I made my own pumpkin puree at home, but you can easily buy it canned at the grocery store.
*for the tomato sauce I picked an Arrabbiata organic clean version but you can go with a basil one or any one of your liking as long as it is clean and organic.
* I prepared this recipe for dinner, so when it cools completely I store it in the fridge, it lives up to one week.
* I usually have 2 rolls for dinner with some kale salad.
Nutritional Information:
Serving size: 01 roll | Calories: 104 calories | carbs: 7 g | fat: 6 g | protein: 6 g | fiber: 1 g | sugar: 1 g