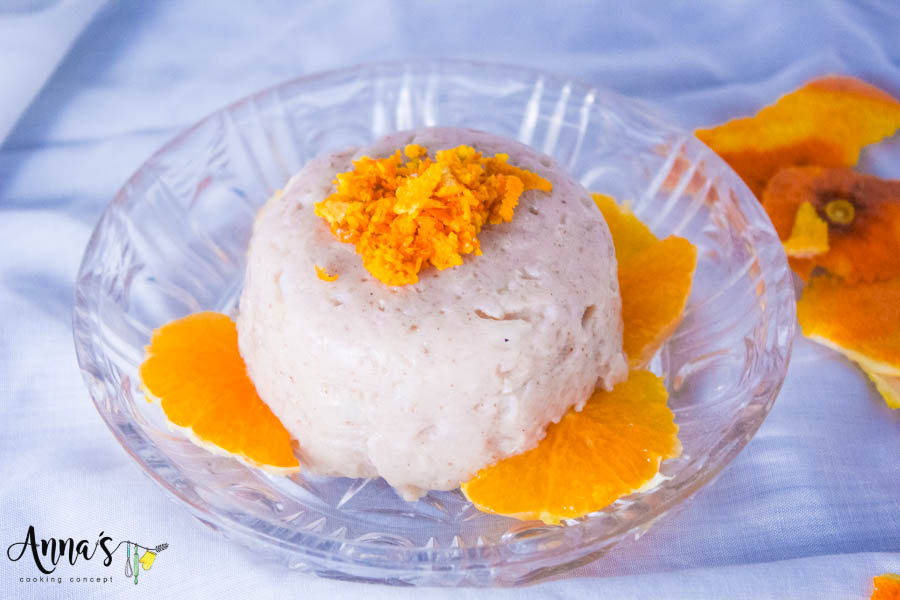 I have been craving this childhood traditional sweet that mum used to do it for us since weeks!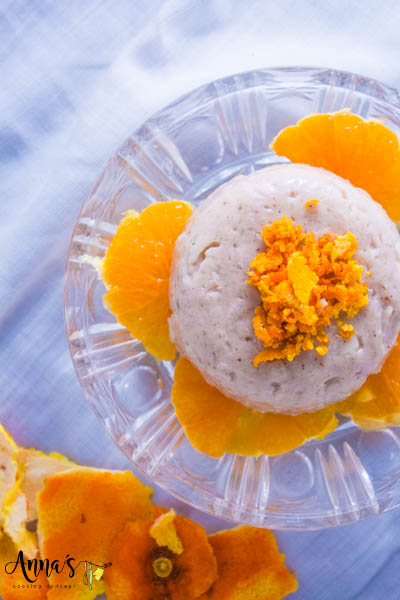 but since cow milk and my stomach doesn't get along that much, I had to avoid it;
Up till few days ago I had enough! I wanted that rice pudding no matter what are the consequence were!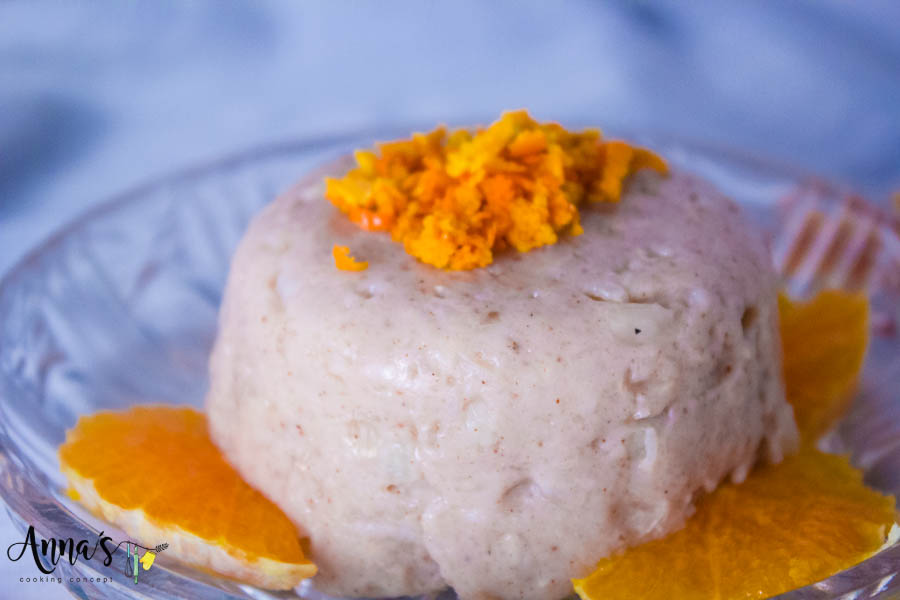 that strong craving lead me to creating the most amazing, light dessert you can ever imagine!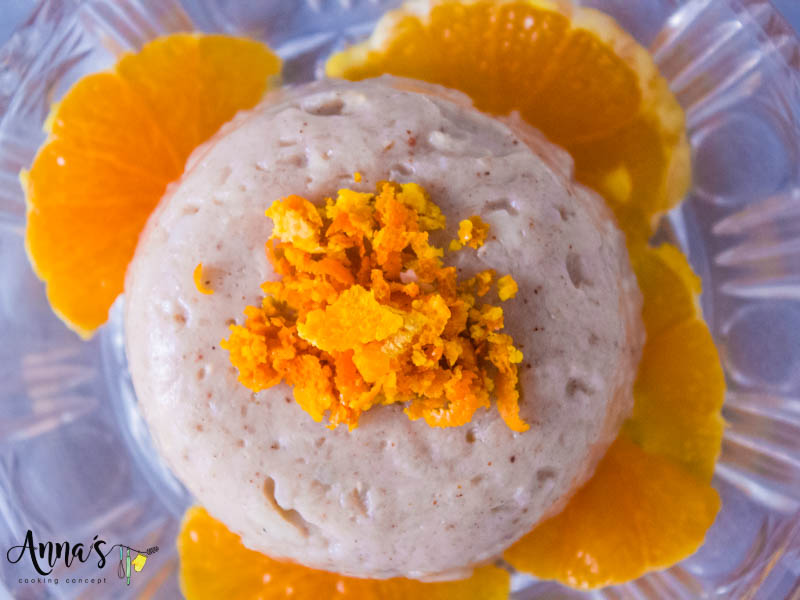 I managed to maintain the flavor of the traditional rice pudding (أرز بالحليب)
but in a healthier & much lighter version that is white sugar free, dairy free and 100% vegan . the texture of the rice pudding is there, the taste is the same, all the flavors are there just the unhealthy processed ingredients are not there, can it get better than this?!?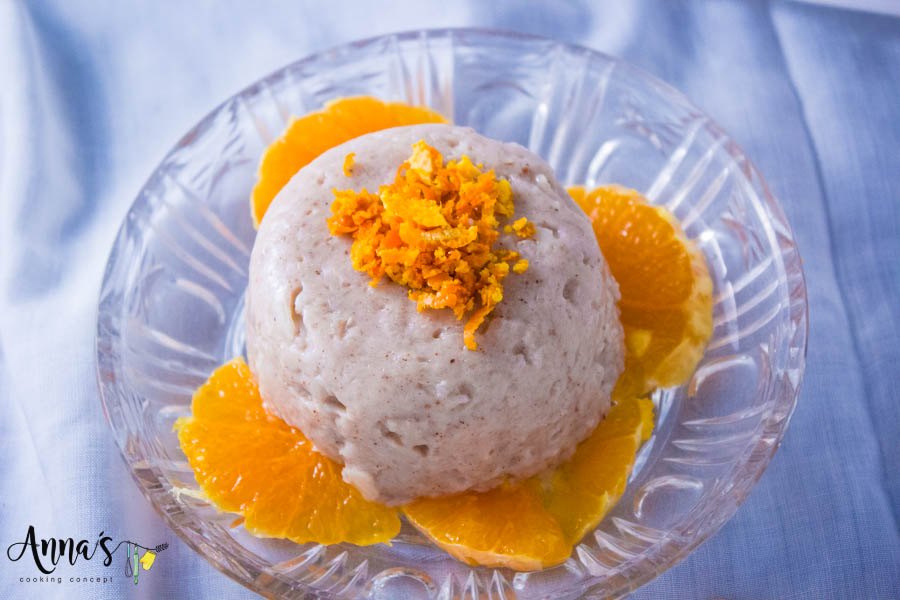 a sweet , healthy dessert that you can make in minutes to enjoy with your family and friend.
I serve it with some orange slices, or mango slices or any kind of fruits that you like. and you can even serve it with a drizzle of honey or molasses without feeling any guilt at all because it is a less than 90 calories snack!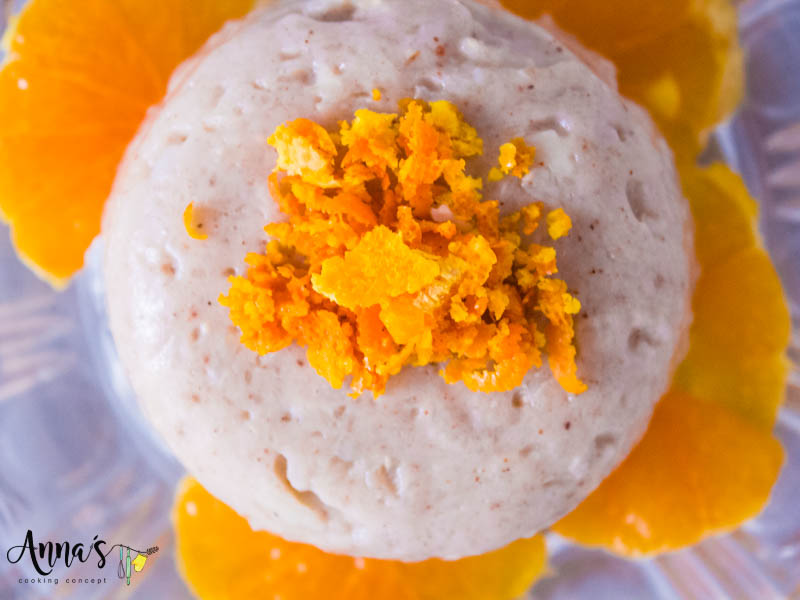 I will be glade to hear your feedback on this recipe when you try it , do not hesitate to share it with me on social media

#annacookingconcept

or in the comments below.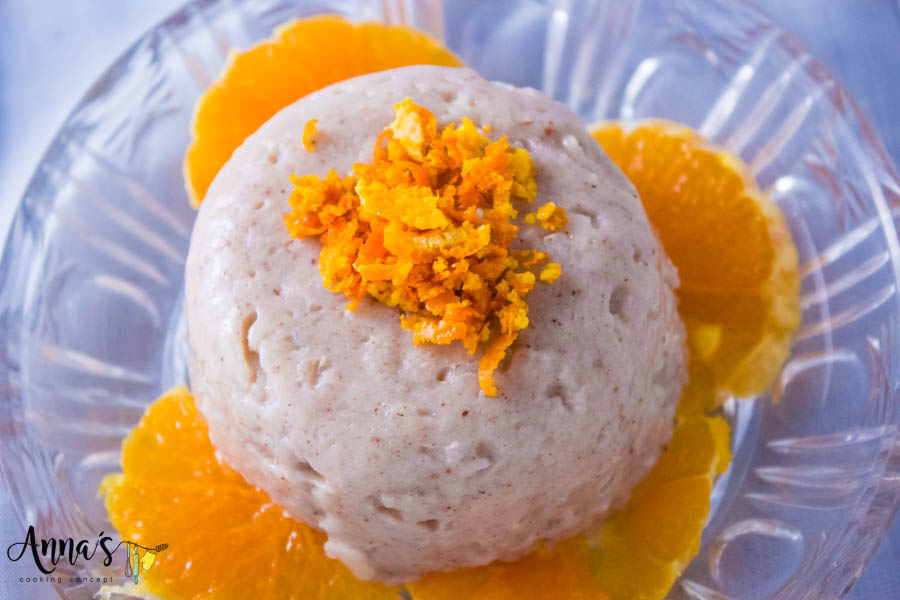 for more rice pudding inspired recipes like this one you can check my
oat pudding
also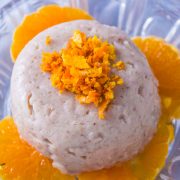 Authentic Clean Rice Pudding
2018-05-16 11:00:44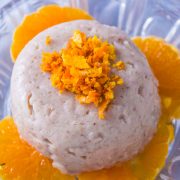 Serves 6
I managed to maintain the flavor of the traditional rice pudding (أرز بالحليب) but in a healthier & much lighter version that is white sugar free, dairy free and 100% vegan .
Ingredients
1/2 cup brown rice and 1 1/2 cup water
4 cups almond milk
1 sweet potato head, washed and chopped into big slices
1 Tbsp. Psyllium Husk *
1 Tbsp. Rose Water
2 Tsp. Cinnamon Powder
1 Tsp. mastic powder*
Instructions
strat with mixing the almond milk with the psyllium husk and set aside to soak.
in a deep medium size pan , add water and rice and bring to boil.
after boiling lower the heat and let it simmer for 15 minutes until the rice is cooked and the water is dried out of the pan.
while the rice is cooking, place the sweet potato pieces in a microwave safe dish and cook it for 10 minutes or until fully baked.*
remove the sweet potato let it sit for few minutes so you can touch it.
add the sweet potato with the almond milk mixture with the mastic powder and cinnamon powder into a high speed food processor or blender.
pulse until wellcombined.
after the rice is cooked, add to the pan the almond milk and sweet potato mixture and mix it all together.
bring it to boil , lower the heat add the mastic powder and keep mixing until the mixture thicken and start to look more like a pudding. it should only take 2 minutes maximum.
turn the heat off and pour into the serving bowls.
let it cool before serving and store the remaining bowl in the fridge for up to 1 week.
Notes
I used the psyllium husk as a natural binder for the recipe to hold up together and have the thick texture of the pudding but you can easily substitute it with cornstarch instead with the same quantity just make sure you mix the cornstarch with the cold almond milk till it dissolve completely before adding it to the hot ingredients.
Mastic powder or as we call it "miskeh" is the resin of a special tree found in the island of Chios in Greece. It is added to many of the Mediterranean dishes from sweets like ice cream, custards, jams and pudding to some bread recipes and even in marinating shawarma.
It adds a great flavor and give that "Mediterranean" signature to certain plates. But be careful in using too much of it because a small quantities will do a lot of flavoring in your recipe and it has a role to add a rubbery effect in the recipes. you can find it at any Middle-Eastern store and also available at Greek and Turkish stores.
you can serve this pudding with orange slices or mango slices or any kind of fruits you like. and for a more deep traditional taste i recommend you try it with a drizzle of Carob molasses or honey .
for the carob molasses: Carob Molasses is a middle eastern molasses I always use as a natural sweetener of all time it like any other molasses but with a much deeper taste coming from the carob. But you can substitute it with any kind of natural sweetener from honey, to maple syrup … but I highly recommend investing in a jar of organic carob molasses it is amazing.
annacookingconcept.com http://annacookingconcept.com/