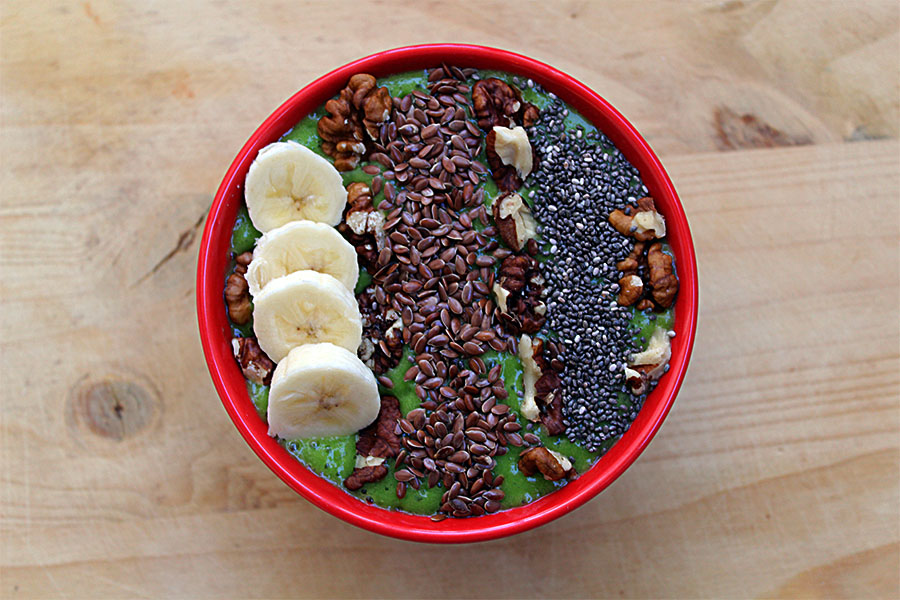 Everywhere you read or search or ask, the entire nutrition and health experts agree that it is essential to add more greens to your diet and especially to your breakfast to start your day at on the right foot.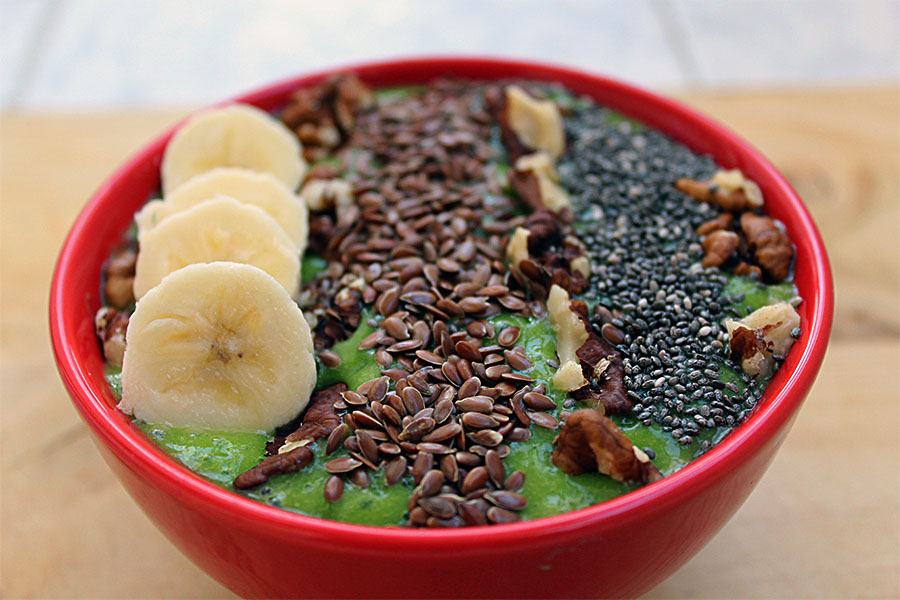 First, because it is filling, and makes you hang on till lunch without snacking on unhealthy food.
Secondly, it looks gorgeous, what is better than eating a beautiful breakfast in the morning.
It is full of beneficial ingredients and it tastes absolutely creamy and delicious.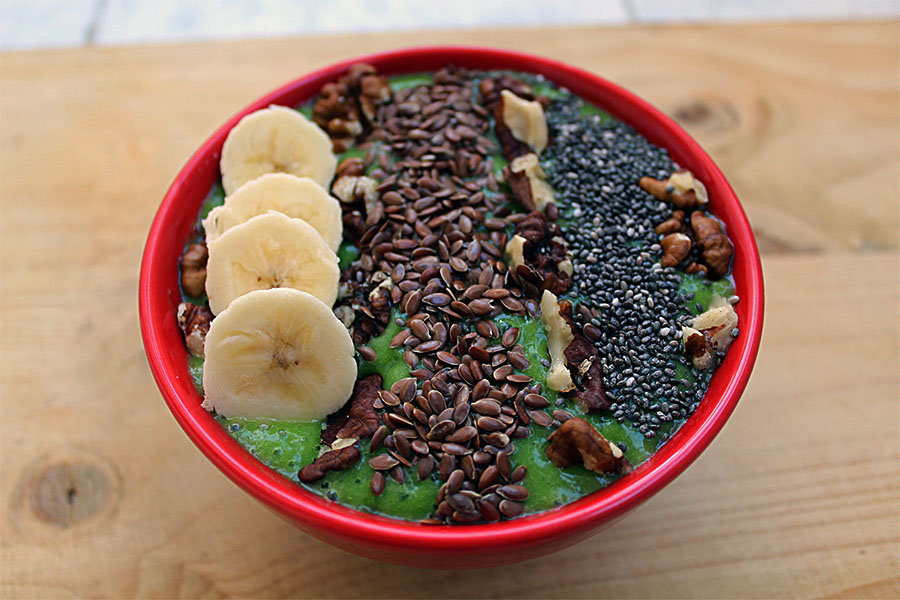 The colorful picture of this bowl can speak for itself.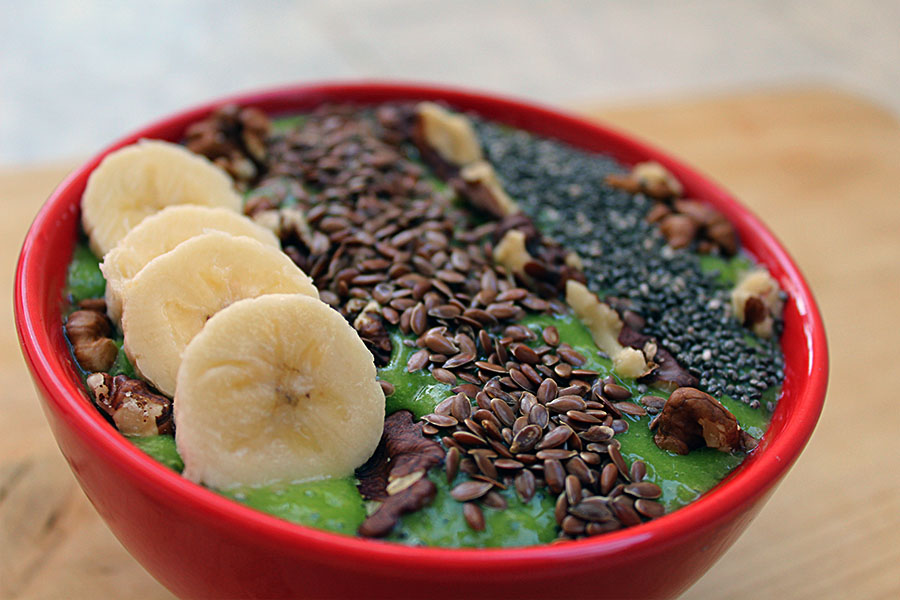 The Smoothie bowl is constructed of many if not completely healthy ingredients. The base of this smoothie bowl contains healthy green vegetables, such as spinach that are rich in vitamins and fiber.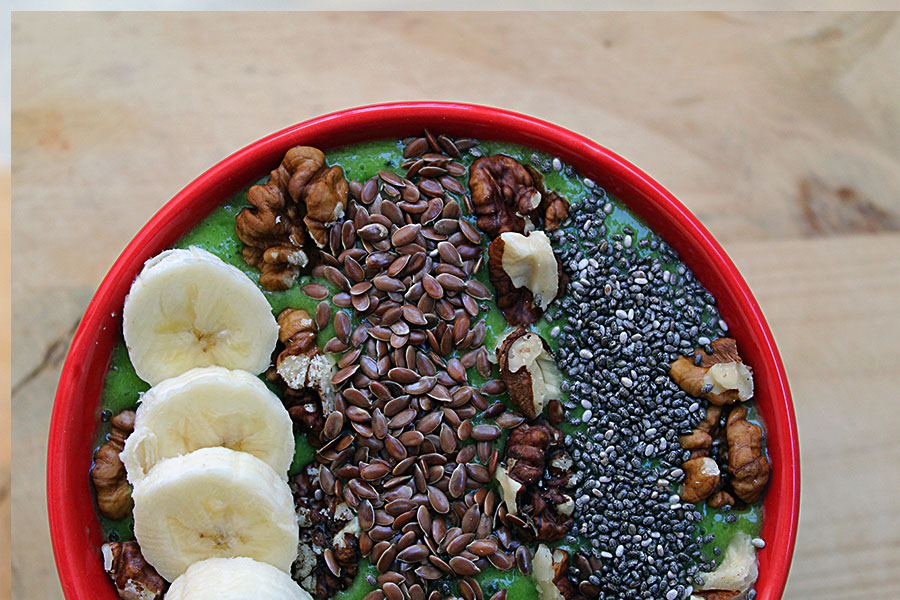 The other component of this smoothie is fruits such as berries, citrus and others to add some sweetness and a big dose of vitamin C and other vitamins.
The other ingredients in the bowl such as milk, nuts, seeds and other proteins and healthy fats to your perfect bowl.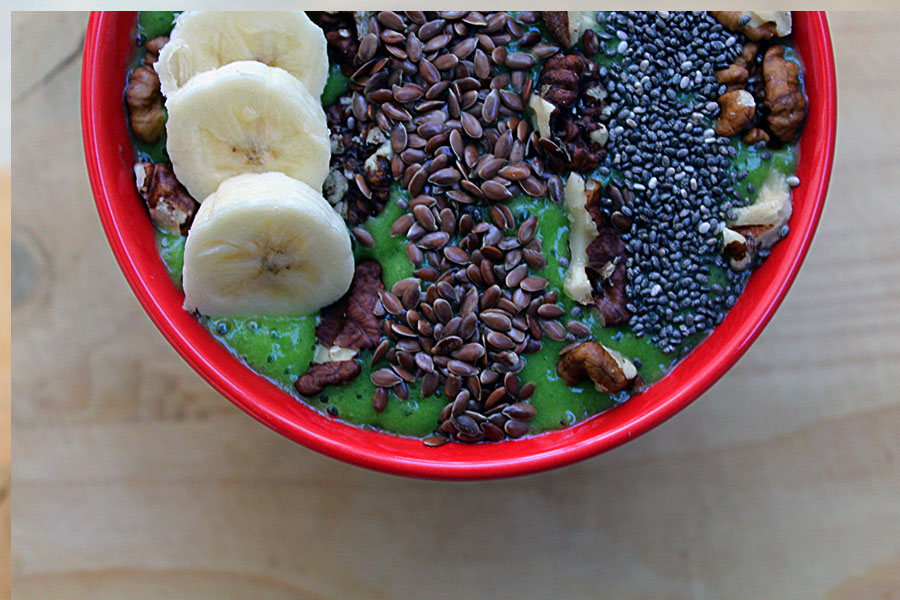 Always start your day with a breakfast that includes protein and fat that can keep you feeling full for longer than meals that only include carbs.
A carbs-full meal will make you feel hungry all day craving for more carbs and sugar.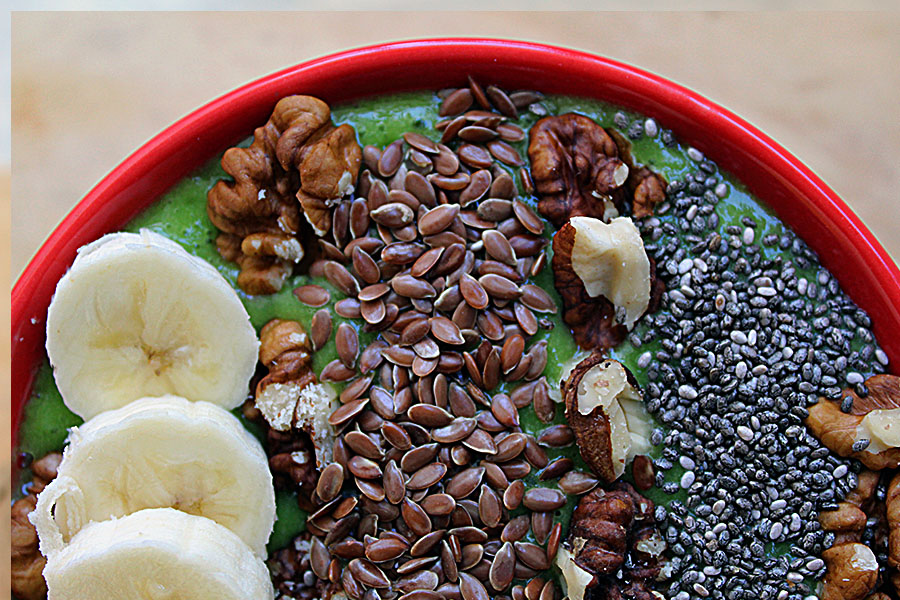 The liquid and fiber in this smoothie bowl and many other bowls that I will be uploading later on help a lot to fill your stomach, keeping the urge to snack away all day.
Spoil yourself with a great, colorful, beautiful breakfast that will fill your stomach and make you one step closer to a healthier lifestyle.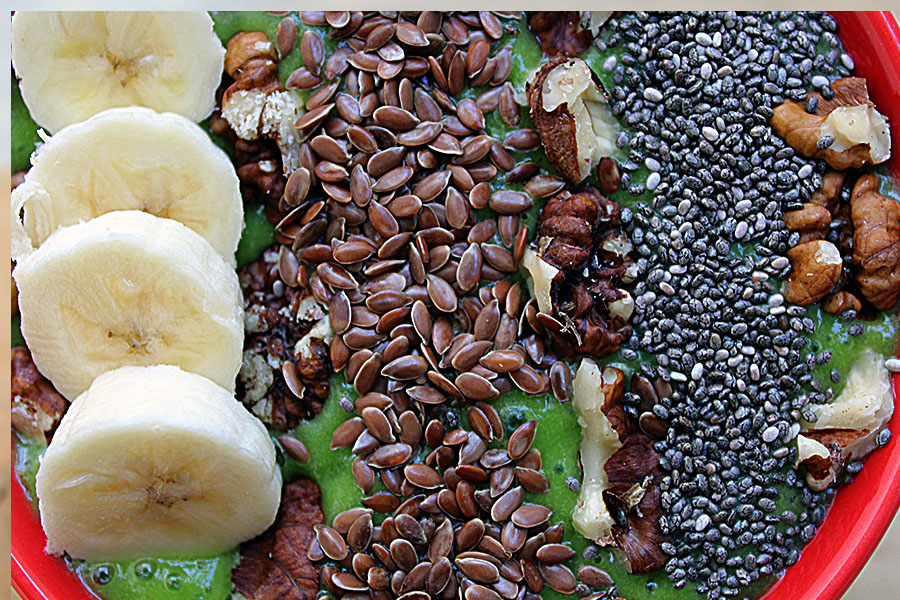 Throw that bowl of unhealthy cereal, and indulge yourself with a much healthier and more delicious green bowl. Trust me on this one!!
Ingredients: (1 serving)
For the smoothie:
2 cup baby spinach
½ mango
½ orange
½ banana
½ cup almond milk
For the topping:
1 Tbsp. flaxseed
1 Tbsp. chia seeds
1 Tbsp. walnuts
½ banana cut into slices
Instructions:
On high speed, pour all the smoothie ingredients and pulse on high speed until a thick creamy texture is formed!
Pour the smoothie into a bowl and sprinkle the topping.
Enjoy!*
Nutritional information: (considered as one serving)
Serving Size: 1 bowl• Calories: 340 • Fat: 18 g • Carbs: 42 g • Fiber: 9 g • Protein: 13 g
Notes:
*if you want to take this breakfast with you to work as I do, just do the same process but into a bowl that can be sealed and enjoy your breakfast at work!