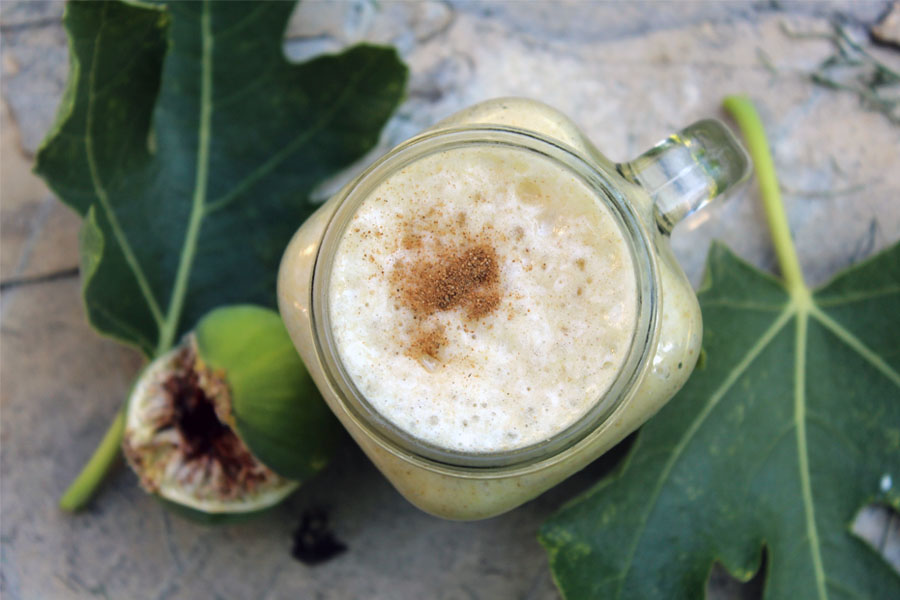 Personally, I have a special relationship with smoothies. I'm not a big fan of breakfast and I can't eat that much in the morning but we all know that not eating breakfast will make your metabolism slower and your body will not have enough energy to function all day. When you skip breakfast you will feel hungry all day long and the longer you wait to eat the more your hunger will grow and this will be a trigger to reach out for any unhealthy snack you bump into during the day.
For all those reason and many more, it is essential to have a healthy and balanced breakfast that is low in carbs because starting your day with a meal high in carbs will make you crave them all day.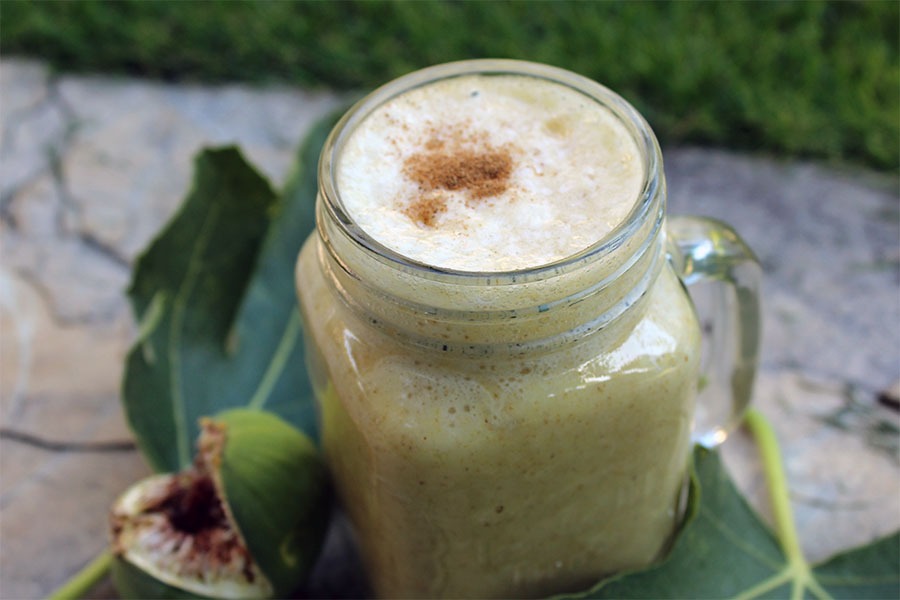 What is better than a refreshing smoothie full of nutritional benefits in the morning? You can quickly make it, grab it, and off to work/University/school. And here I want to open a small parenthesis about something concerning the smoothies.
"Not all smoothie are created equal"
By that I mean, that the smoothies you buy from coffee shops full of packed juice and sugar, let us not fool ourselves, are not really smoothies!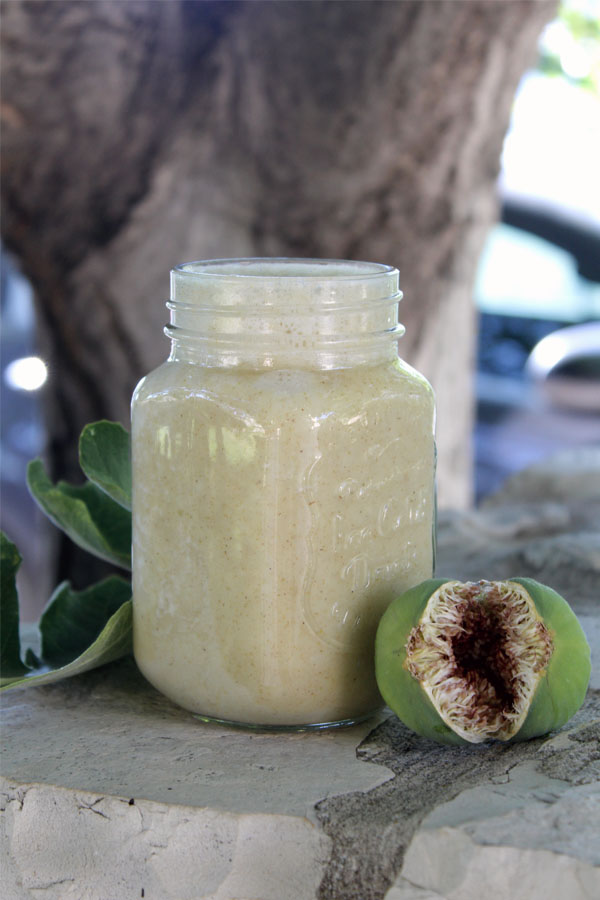 Smoothies are made from fresh fruit and/or vegetables with a liquid base that is not packed with sugar, artificial coloring, and some boosters (sweeteners, protein, healthy fats and super foods) All you need to do is blend it! That is it!
It literally takes 5 minutes to make. It is the most refreshing and super breakfast that will give you energy and awaken all your senses.
Sometimes I know that I'm going to be in a hurry the next morning, so I pre-prepare my smoothie ingredients and freeze them so all I need to do then is simply blend them the next morning. You can actually prepare a bunch for over 2 weeks and more depending on the ingredients.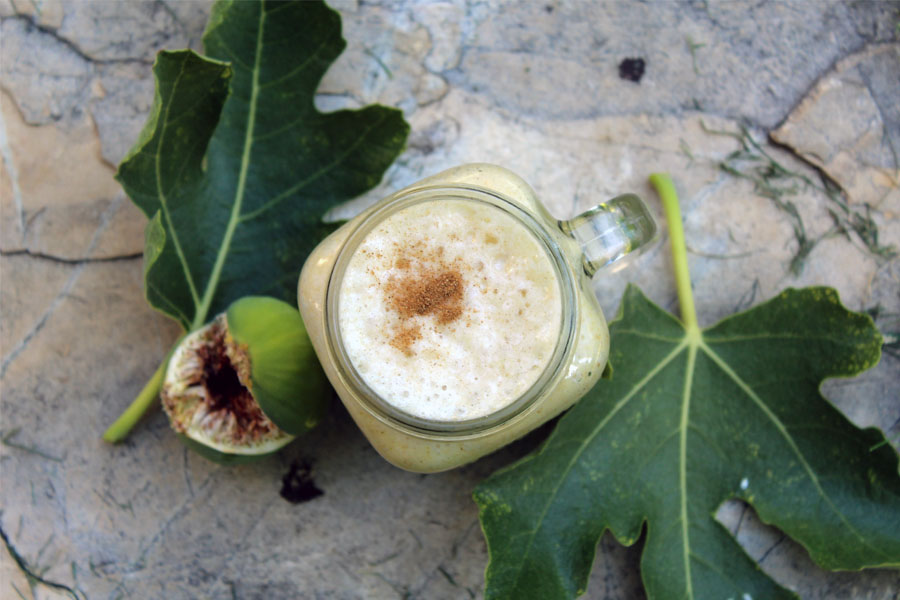 Speaking of fresh fruits and using the fruit of the season you are in, it is now fig season! So why not make a fig smoothie!
As it turns out, figs are great to blend! It is full of flavor, as well as color!
One smoothie in the morning and you are good till lunch!
Not to forget the fig's benefits. It is a fruit that deserves respect! It is full of fibers and many vitamins and minerals. It helps with regulating your digestion system and reduces the risk of heart diseases and cancer.
For more information about fig benefits you can go ahead and explore more here!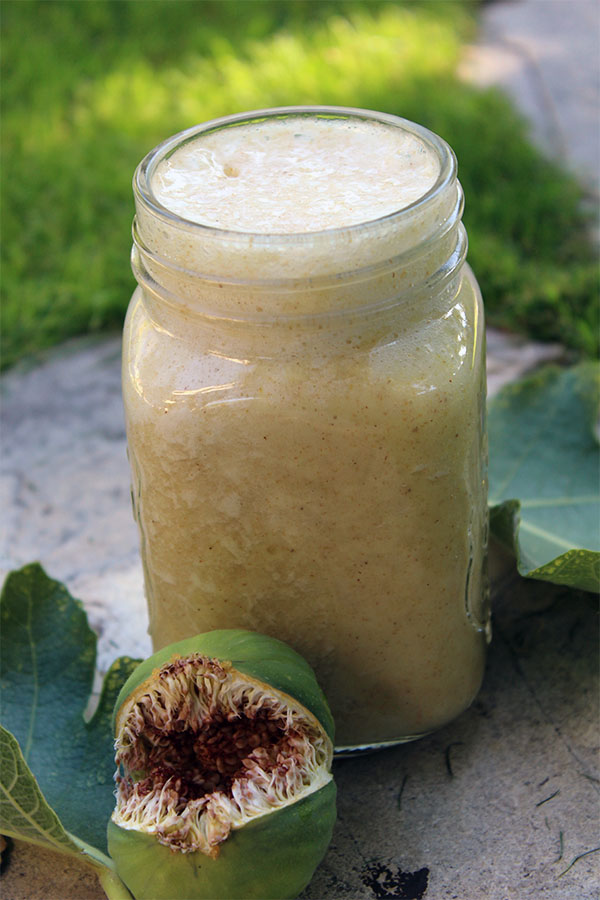 And now for the easy simple and quick recipe. Here it is:
Fig smoothie
Serve 1
Ingredients:
4 fresh figs
1 cup almond milk *
1 Tbsp. Honey *
¼ tsp. cinnamon
¼ tsp. vanilla extract
3 to 4 Ice cubes
Instructions:
Wash the figs, peel and cut into two and pour in the blender.
Add the remaining ingredients and blend until smoothie texture is formed (approx. 3 minutes)
And that's it! Enjoy
Nutritional information:
Serving Size: 1 smoothie • Calories: 275 • Fat: 3 g • Carbs: 64 g • Fiber: 8 g • Protein: 4 g
*you can use light cow milk but the almond milk gives it a great taste and it is way better than cow milk in avoiding bloating. And even if you don't like the smell of milk (like me), the almond milk is the best vegan substitute for cow milk.
* you can substitute the honey with any artificial sweetener for lower calories or just brown sugar if you don't have any honey left but I like to use honey for its nutritional benefits.