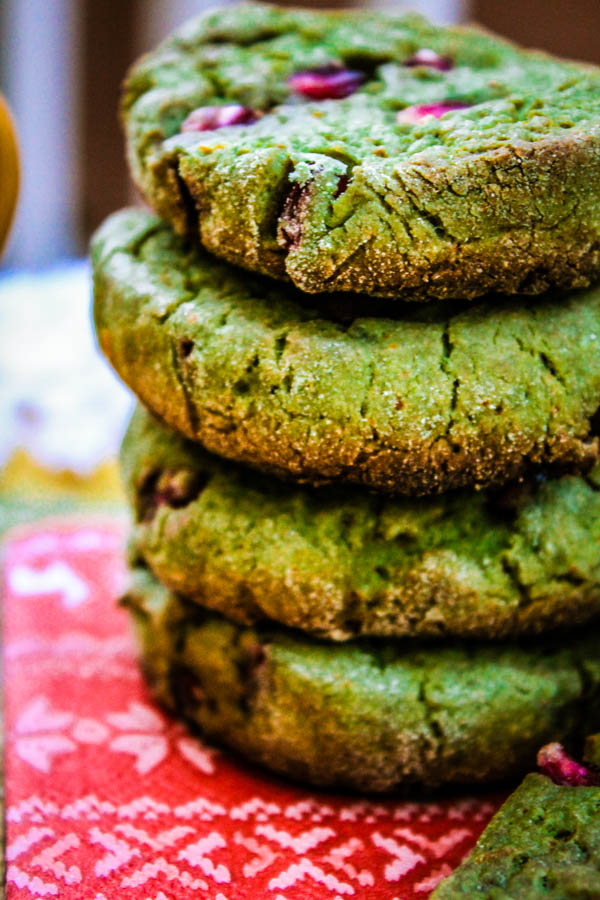 For those who are wondering about those green bites next to the hot chocolate I shared yesterday, don't wonder no more! Those beautiful bites are my version of scones inspired by Christmas colors and season fruits.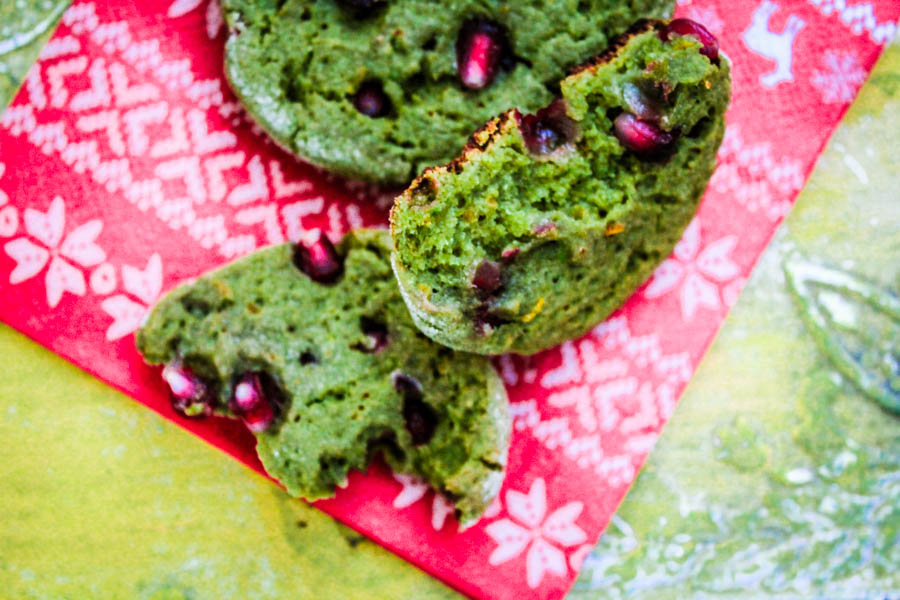 Those soft biscuits are perfect with your morning coffee or next to some hot chocolate, you can enjoy it alone or with some white cheese or yogurt or even some jam.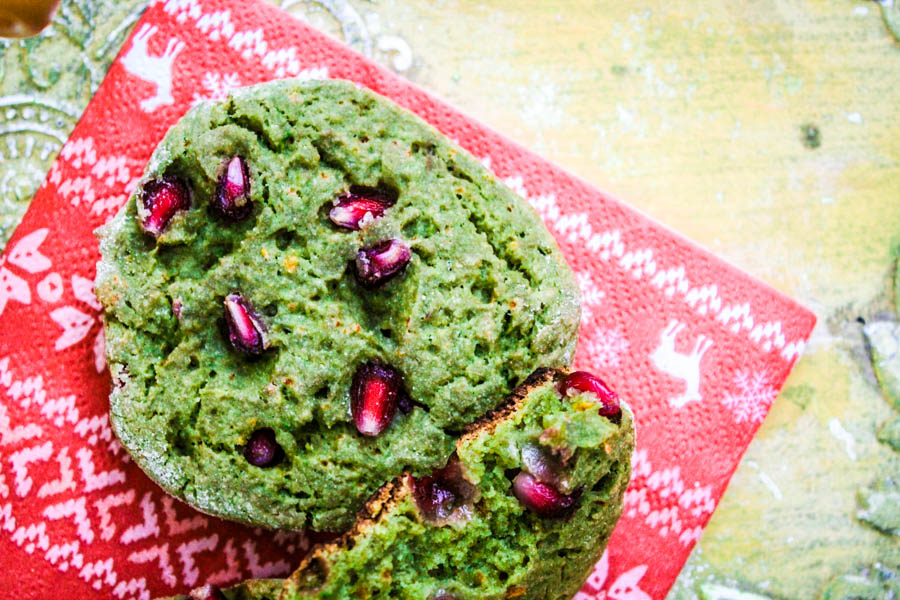 Well the scones usually are loaded with butter and sugar but I tried to improvise a recipe with less butter and no sugar in it, and the color is just from natural super food with no need of any artificial additive.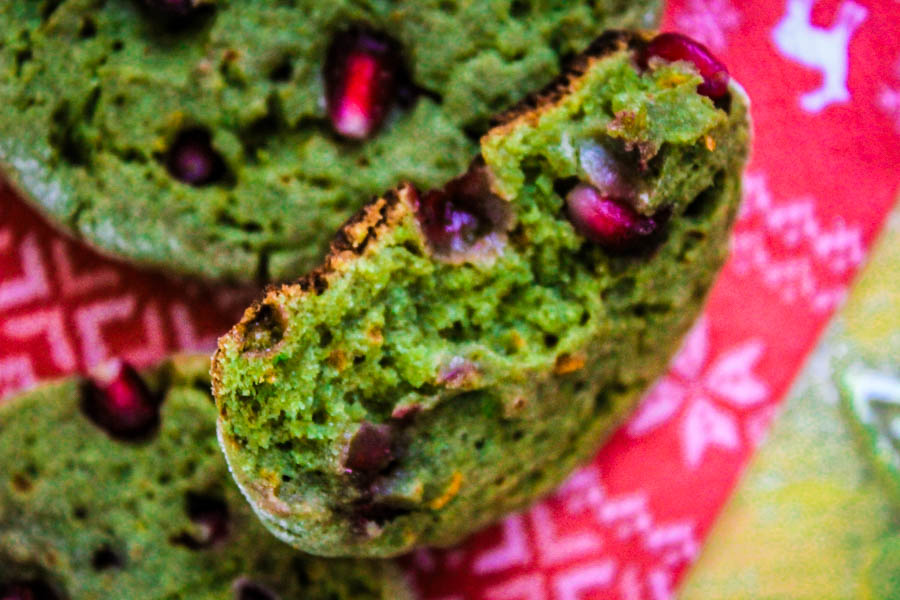 Prepare a big batch and store it to enjoy with your family and friend this Christmas season.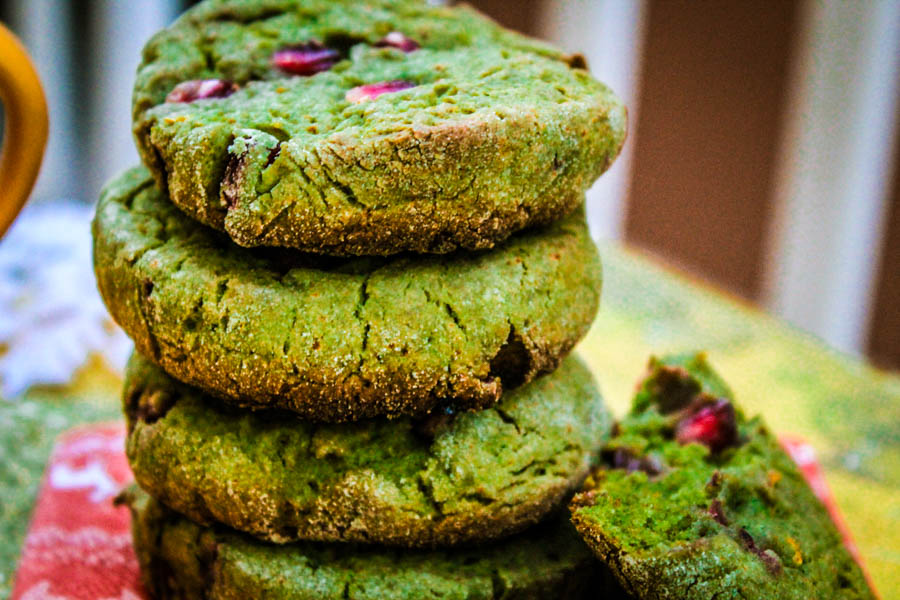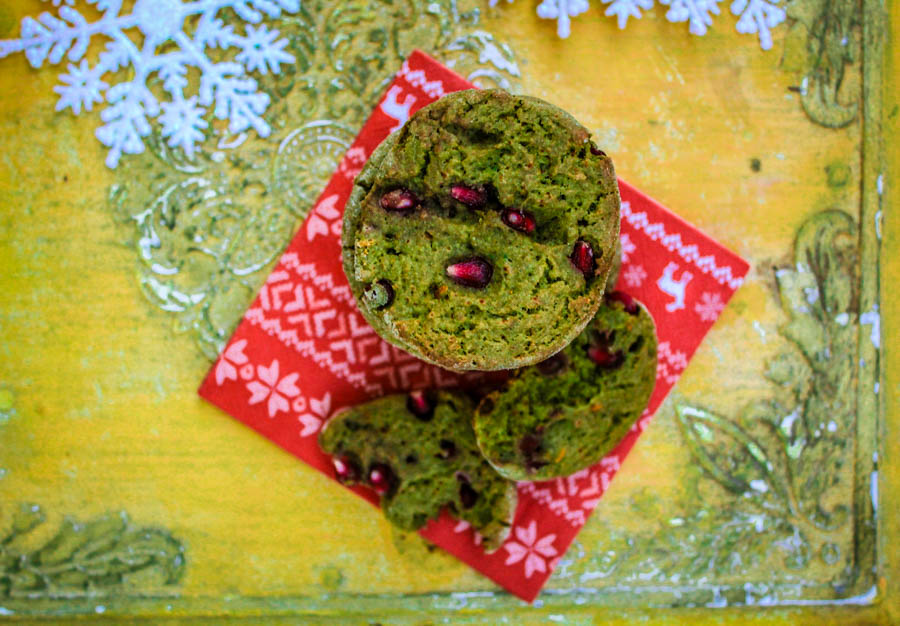 Green Christmas Scones:
Serve 10-12 pieces
INGREDIENTS:
1 ½ cup whole wheat flour
1 ½ tsp. Baking Powder
½ tsp. salt
2 Tbsp. Moringa powder *
1 Tbsp. orange zest
2 Tbsp. Cold Ghee, cut into cubes **
½ cup Greek yoghurt (laban)
5 Tbsp. honey *
3 Tbsp. Fresh Orange Juice
1 tsp. vanilla extract
¾ cup pomegranate seeds
2 tsp. milk liquid
INSTRUCTIONS:
in a bowl, whisk together the flour, baking powder, salt and Moringa
Add orange zest and whisk
Add the Ghee and Cut in with pastry cutter until mixture resemble to fine crumbs.
Stir in yoghurt, honey, orange juice and vanilla extract. Mix it all together gently with your hands until a dough is formed.
Fold in the pomegranate with your hands, gently without pushing a lot so you won't crush the pomegranate seeds.
Roll up the dough into a 7 cm diameter cylinder and cut vertically into 12 slices around 2 cm thick for each slice.
Line on a baking sheet and cool down in fridge for 30 minutes.
Meanwhile, preheat oven on 190 C◦
After the slices are done cooling, brush with the liquid milk
Bake for 15 to 18 minutes. Until top lightly golden. Keep your eyes on it so it won't get burn at the bottom.
Let it cool for 5 minutes.
Enjoy!
NOTES:
*It can be stored in fridge for up to 3 to 4 days.
* I used cold ghee in this recipe, by cold I mean not freeze but cold enough to be cut into cubes.
* I tried another version with coconut oil instead of ghee, and it worked well also: the coconut oil need to be chilled well in a way that you can scoop it. Chill it in the freezer for 30 minutes and then add to the mixture.
*for the honey if you like a sweetest taste you can add more honey to it.
* the Moringa powder is the one responsible for the green color  in the recipe, you can replace it with green tea powder, matcha powder or spirulina powder , any natural coloring of your choice but stick to the powder for better structure.