This super easy shrimp and vegetables skillet recipe is loaded with veggies. It is a low carb meal perfect for dinner or for lunch.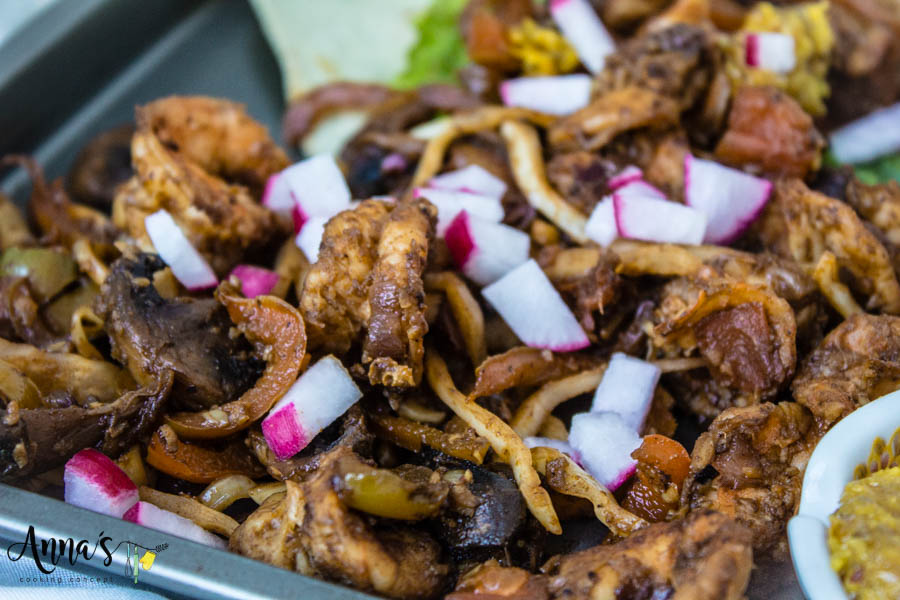 While trying to manage my time between work and staying on track and keeping a healthy lifestyle I didn't have so much time to spend in the kitchen.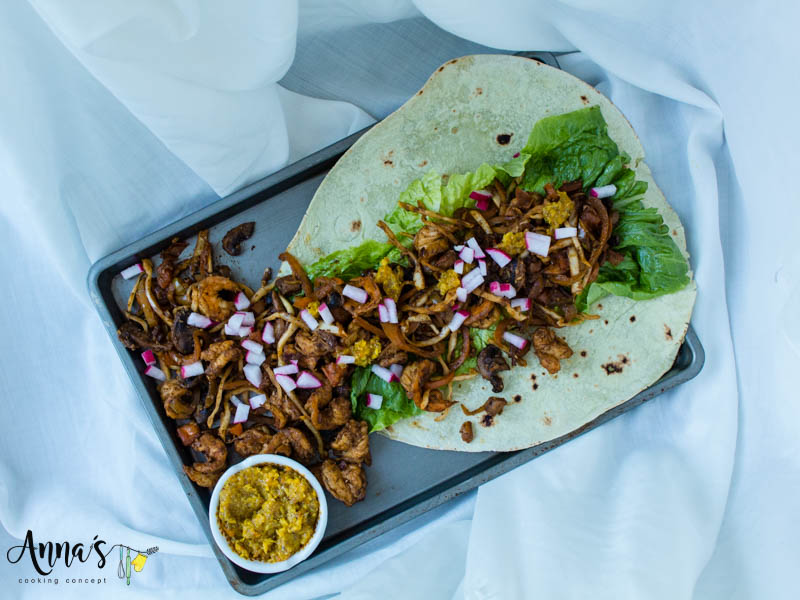 For that this one pan shrimp recipe was perfect with time limitation. All you have to do is chop some veggies and bring some shrimps and spices and you are ready to go.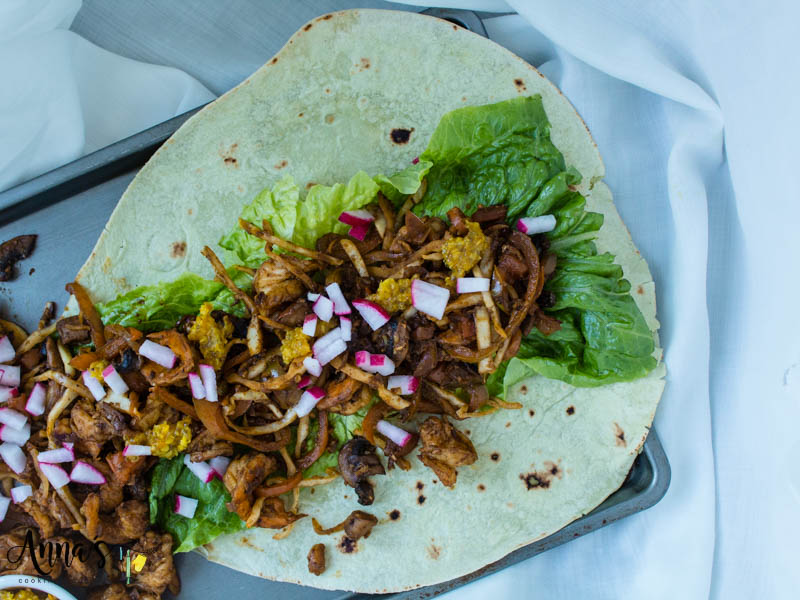 It was a perfect meal to prepare during the weekend to bring to work for lunch because it stays amazingly good for up to 4 days in the fridge.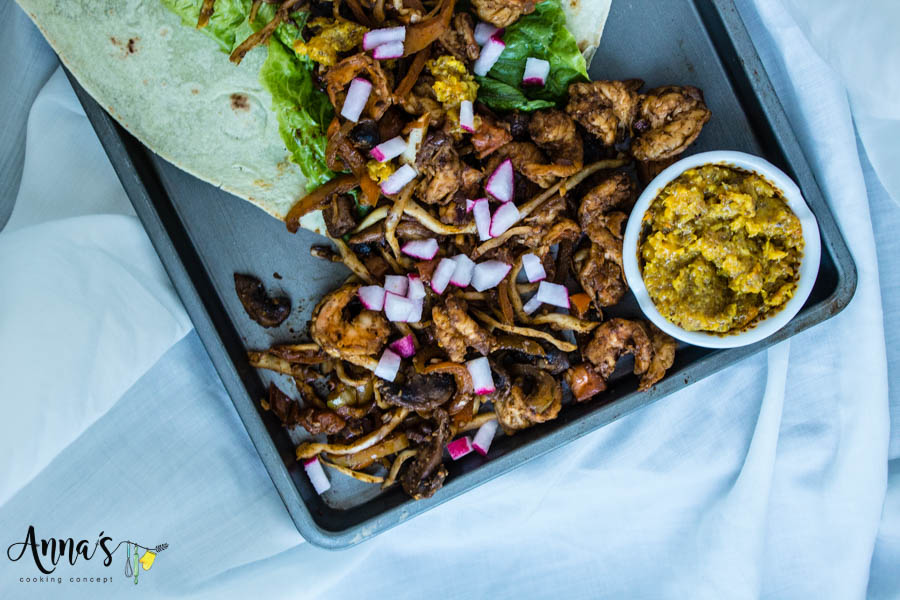 I love this recipe the must because it is easy to prepare and require minimal clean-up. I have been hooked for this one pan recipes lately because it is amazing time saver.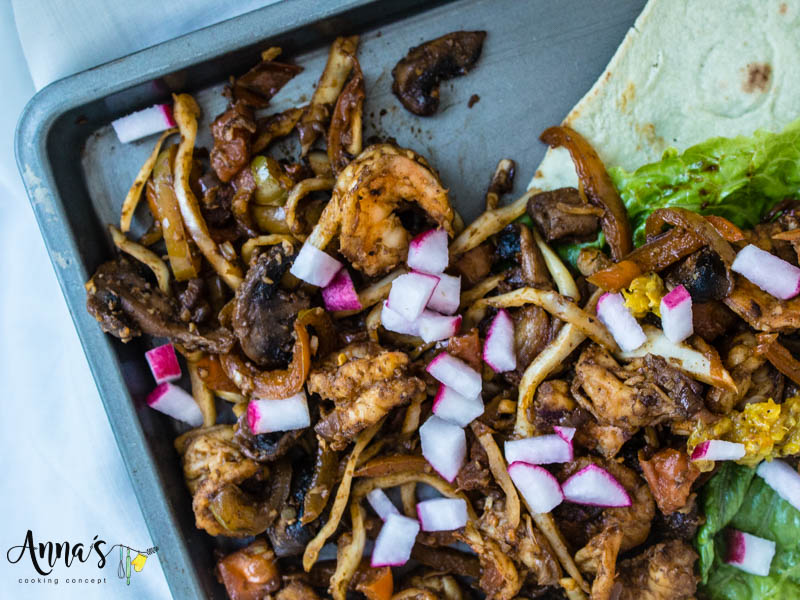 And I can have right from the pan or I can enjoy it in a tortilla wraps so you can easily take it to lunch at work.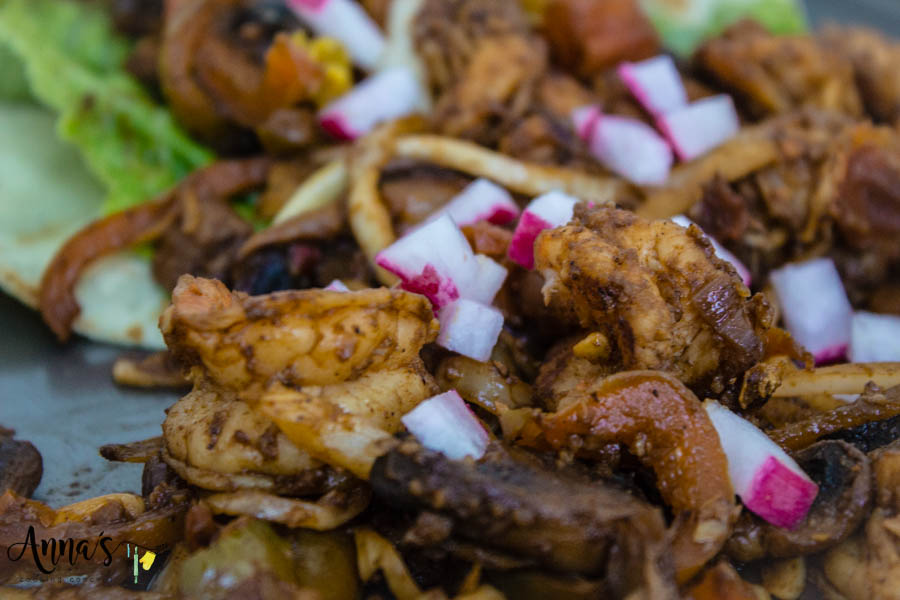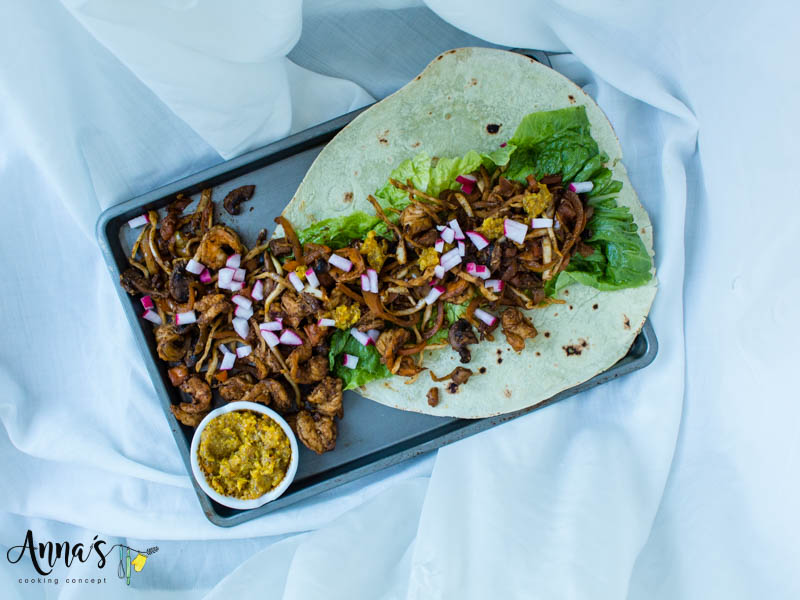 one pan low carb shrimp dinner
2018-05-24 11:16:32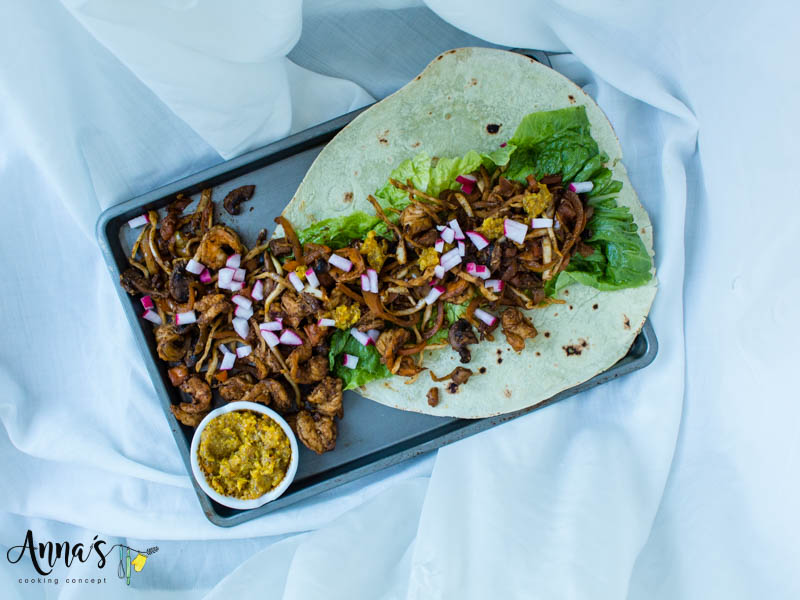 Serves 1
This quick Shrimp Skillet recipe is loaded with veggies, flavorful spices, and shrimp. It's a low-carb, one-pan meal that is ready in less than 30 minutes. perfect from dinner to lunch meal prep.
Ingredients
300 g raw shrimp cleaned and ready to cook
1 cup fresh mushroom cut into slices
1/2 cup green pepper cut into thin wings
1/2 cup multiple colors pepper cut into thin wings*
1 onion cut into wings
4 garlic gloves minced
1 tsp. fresh ginger grated
1 cup thinly cut cabbage
1 tsp. turmeric powder
1/2 tsp. salt
1 tsp. white pepper
1/2 tsp. black pepper
1 tsp. cumin
1 tsp. paprika
1 tsp. red chili flakes
2 Tbsp. soy sauce, low sodium
2 tsp. rapeseed oil divided *
optional for serving and for lunch wrap
1 spinach tortilla wrap
2 tsp. homemade chutney (link for the recipe at the bottom in the article)
some lettuce leaves
radish cut into cubes
Instructions
In a skillet over medium heat, add 1 tsp. of the oil to preheat.
Add shrimp and cook for about 1-2 minutes each side or until they are pink. Set them aside.
In the same skillet, add the remaining 1 tsp. of oil and add white onions,garlic and red bell pepper
Cook for about 2 minutes. Stir occasionally.
add the mushroom and cabbage and cook for extra 2 minutes until tender.
add the spices with the ginger and mix it all together .
cover and let it cook for 3 minutes stir occasionally until you smell the spices .
Bring shrimp back to the skillet and add the soy sauce and cook for 1 minute until all is combines together .
garnish with some radish and serve.
Notes
for meal prep : spread over one spinach tortilla wrap or any wrap of your choice, some homemade chutney, top it with lettuce leaves and spread the shrimp and vegetables over it , garnish with some radish . wrap the tortilla and store in some aluminium foil in a zip lock bag in the fridge. you can enjoy it as a cold wrap for lunch at work up to 4 days.
I use as many colorful pepper as i can to add some life and texture to the dish .
you can also any kind of veggies you like to this skillet and try to avoid putting to much starchy vegetables to keep a low-carb dish.
I use rapeseed oil but you can easily replace it with any vegetables oil of your choice.
for the chutney, i highly recommend combining this recipe with the chutney spreading it makes a perfect combination , you can check the recipe in the link below this recipe or you can find some store bought version but i prefer the homemade one because it is healthier and cleaner with no processed additives.
annacookingconcept.com http://annacookingconcept.com/
for the homemade chutney recipe that goes amazingly with this recipe check this link !