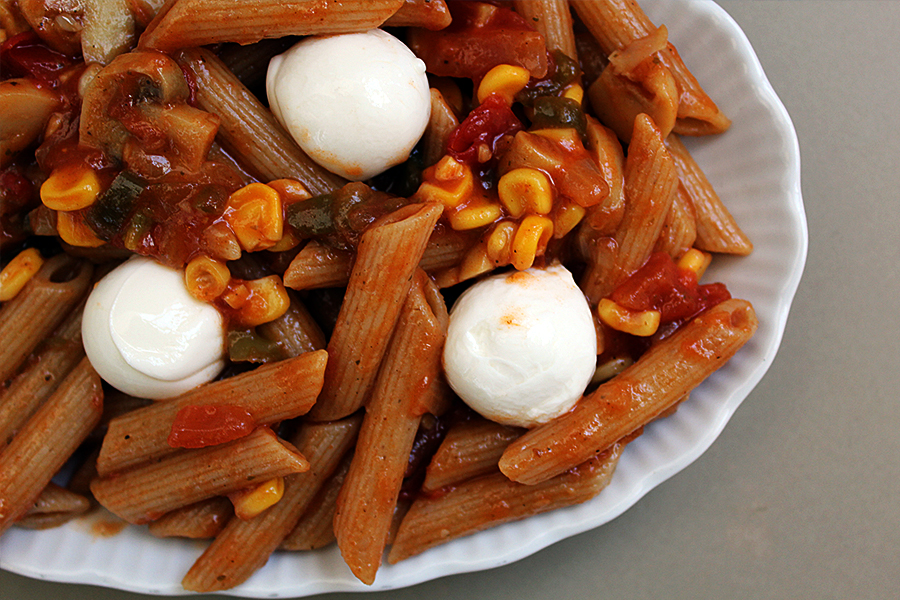 I have been doing my best to stay on track and stay healthy with all what is going on now in my life, sometimes I get back home too tired and frustrated to get myself up and cook something healthy for the next day. We all have those days, change is never easy on anyone, and you can say that in couple of months my whole life will change on many different levels. So it has been pretty hard for me to stay focused on my fitness goals while doing my daily life tasks.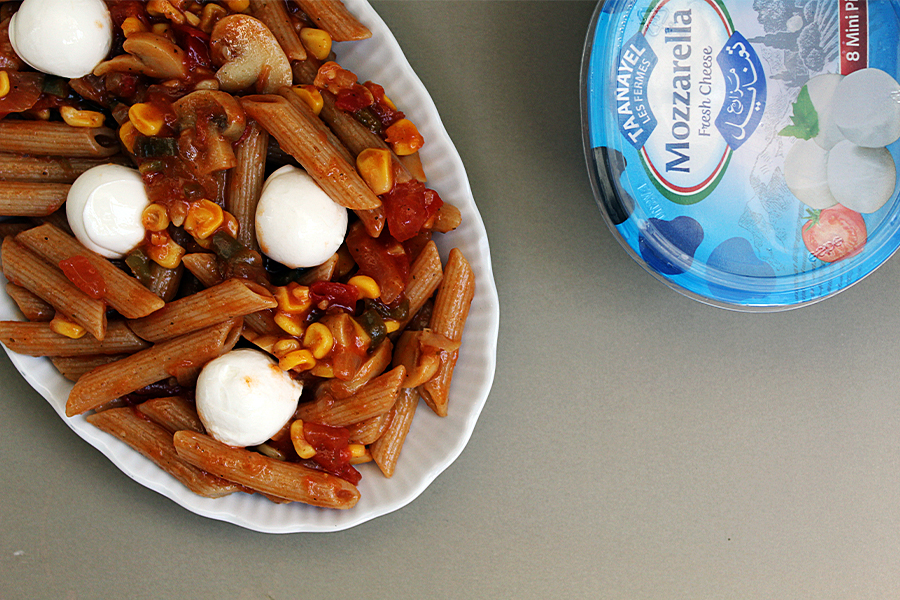 But I try! Each time I have few free minutes, I sneak to the kitchen and cook something healthy.
Today's recipe is the number one comfort food in the world; I doubt I can find anyone that says NO to a bowl of pasta!
Because I don't have a lot of time, I prepare in advance a lot of stuff so I can throw in the skillet at any time I want.
I introduce to you, a healthier version of the cheesy pasta bowl, tastier and lighter for your stomach to digest.
I always keep in the fridge a jar of "Roasted red pepper vegan sauce".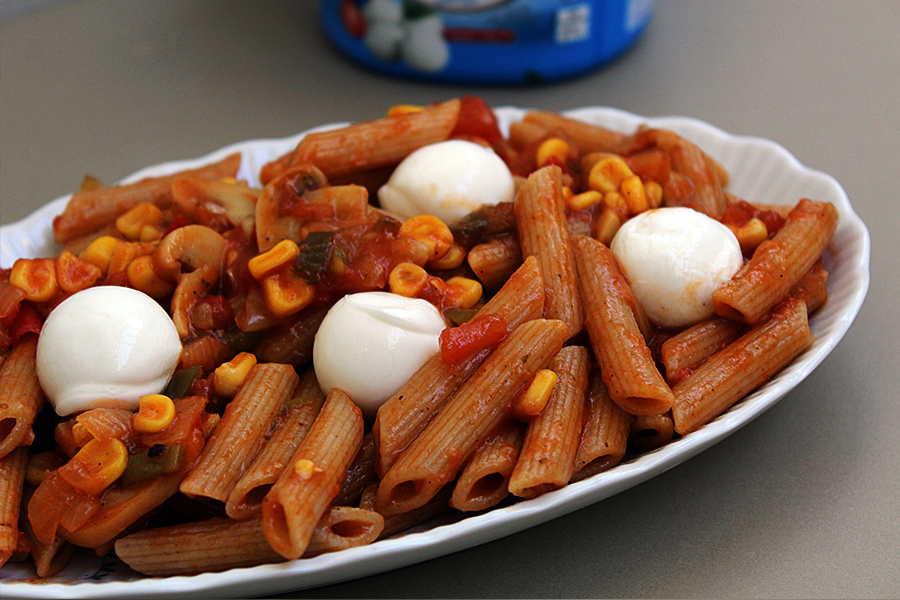 I sautéed some veggies in the skillet, added the sauce and pasta and mixed it all. Top it with those beautiful small fresh mozzarella bites and enjoy a warm dish of pasta!
I have been using a local fresh mozzarella brand lately that is so tasty and cheaper than any imported brand. And the small balls serving are great idea to use in that kind of dishes and many other dishes I tried and will share with you guys soon. I always like to use local brands, for more information about this one you can check their products on this link or this!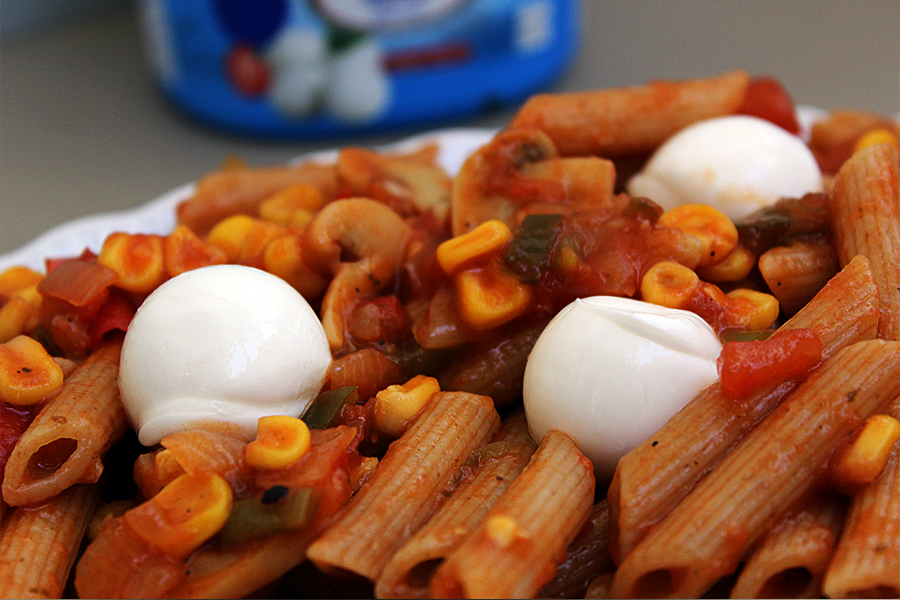 Fresh Mozzarella pasta:
Yield 1 serving bowl
Ingredients:
2 Tbsp. of roasted red pepper vegan sauce (or any red sauce you like)
½ Tbsp. olive oil
Salt and pepper
2 Tbsp. sweet corn
1 cup fresh mushroom, chopped
1 small onion, chopped
4 slice of turkey
1 cup whole wheat pasta.
4 small balls of fresh mozzarella cheese
Instructions:
For the pasta, cook according to package and set aside.
Keep the pasta water aside don't throw
Heat oil in a medium skillet, and add the onion and cook through for 2 minutes, then add the mushroom and cook for 5minutes. Add salt and pepper and mix well
Add the sweet corn and mix it all, and let it cook for a couple of minutes.
Add the turkey slice and le it cook for minutes
Add the warm pasta and mix it all through
For juicer texture add few tbsp. of the pasta water
Pour into the serving bowl, top with mozzarella balls and enjoy
Nutritional information: (I count the whole recipe as one serving you can divide it on 2)
Serving Size: 1 serving • Calories: 450• Fat: 16 g • Carbs: 50 g • Fiber: 5 g • Protein: 24 g