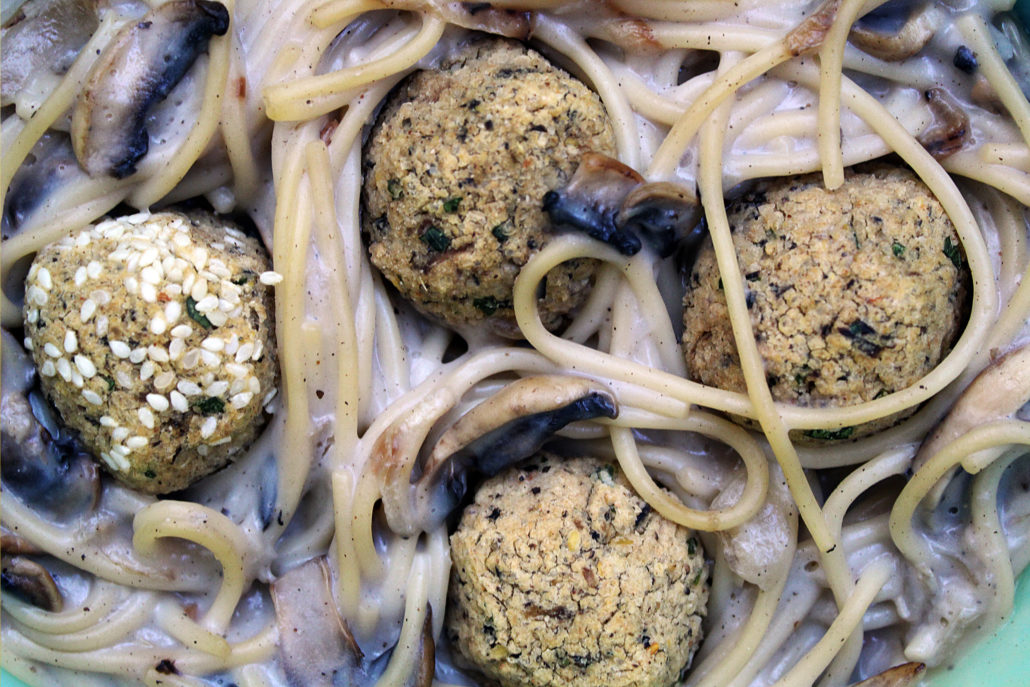 Sometimes you just need a big bowl of creamy pasta for dinner! And it is just wrong to detain that pleasure from your life for whatever cause it is!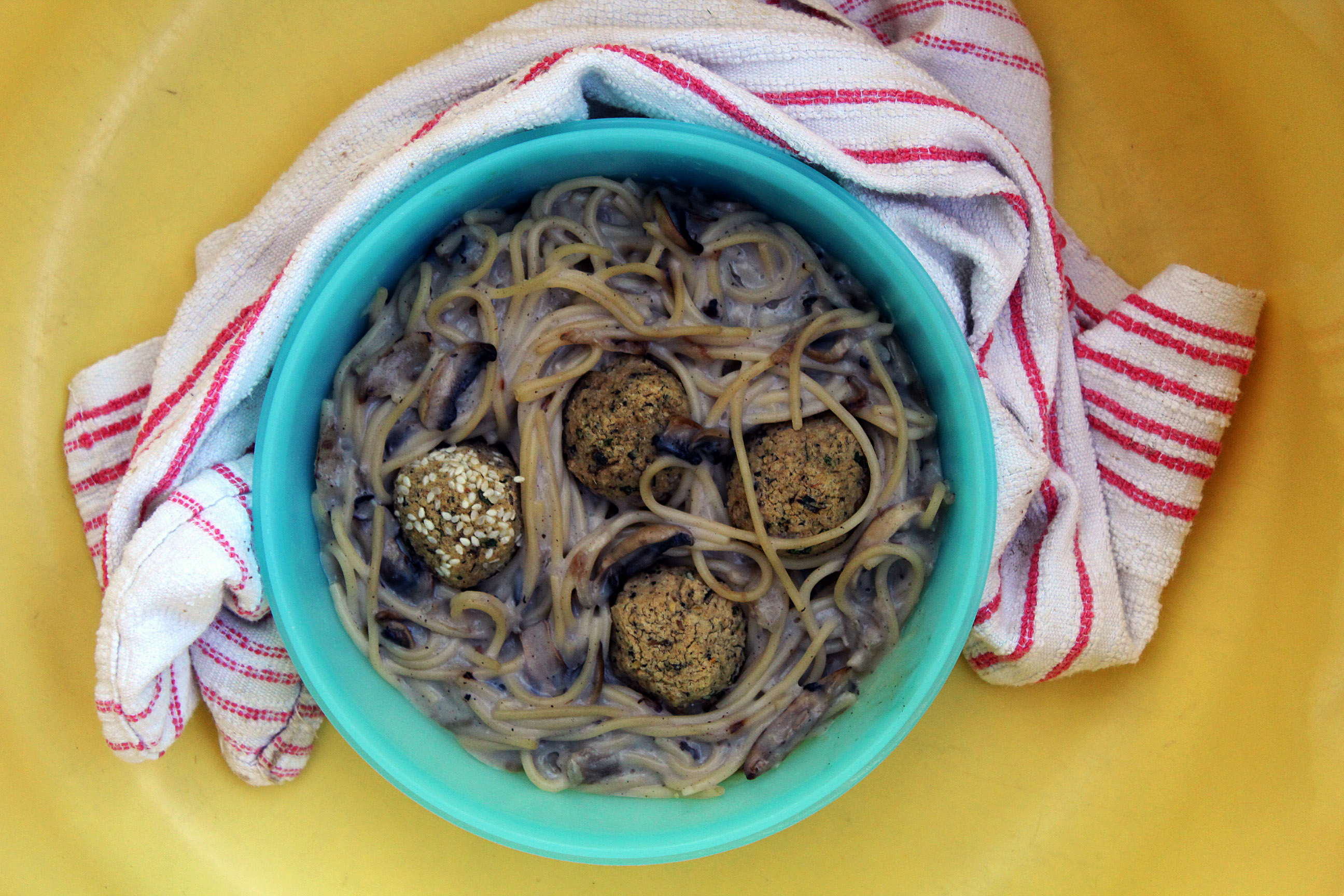 It is a very busy stressed life we live in and adding some more stress to it is not healthy, enjoying our favorite food it is a kind of meditation and we can all agree that pasta with creamy cheesy sauce is one of that comfort food that we can't give-up!
This moist fettuccine Alfredo is not only vegan but very similar to the original one, yet it is very healthy and do not contain any added fats. A few minor changes and some secret ingredients and you will be able to make a Creamy-textured and cheesy tasting Vegan Alfredo sauce.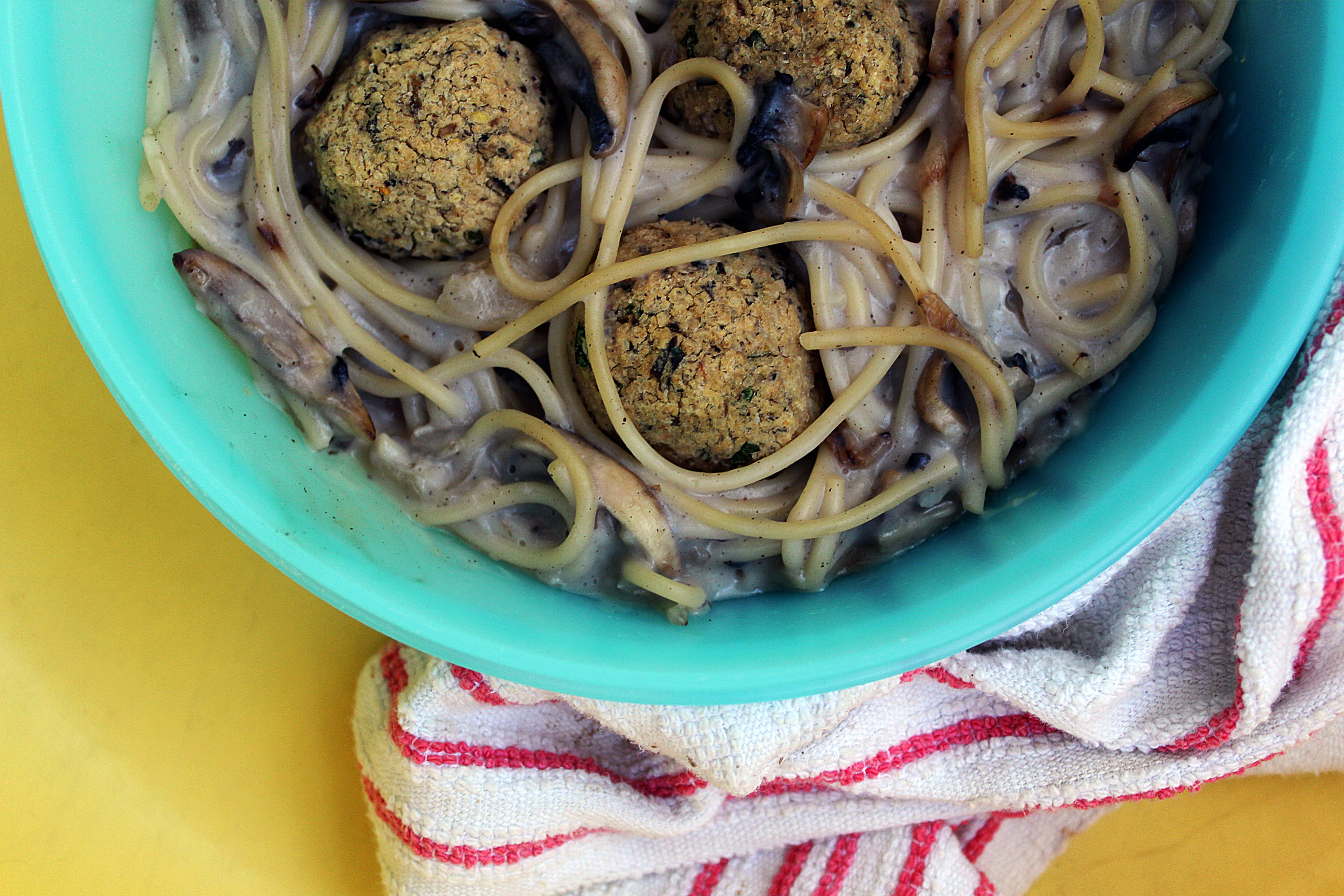 This healthy easy recipe take less than 30 minutes to make and can be adjusted the way you want it. You can have it  plain just some pasta and sauce for dinner or you can add some meatless meatballs  and some fresh mushroom to keep it clean and vegan or you can have it with some chicken for a none vegan recipe. It is a delicious moist recipe anyway you have it.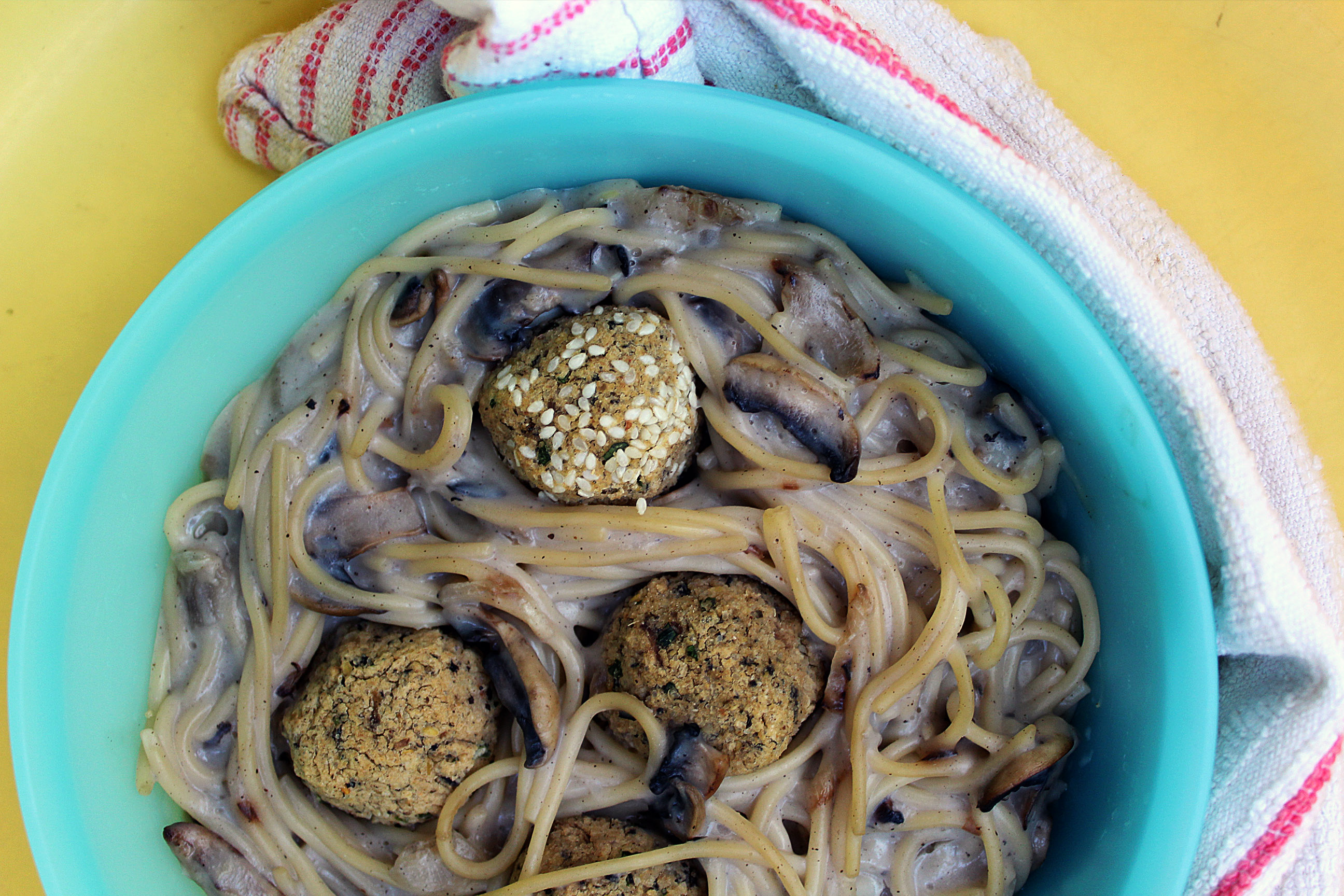 In this way you can have your favorite comfort bowl of pasta without feeling any guilt and the best part of it that is so easy to make with the same step as the traditional one but with few little modification in ingredients to make a healthier choice.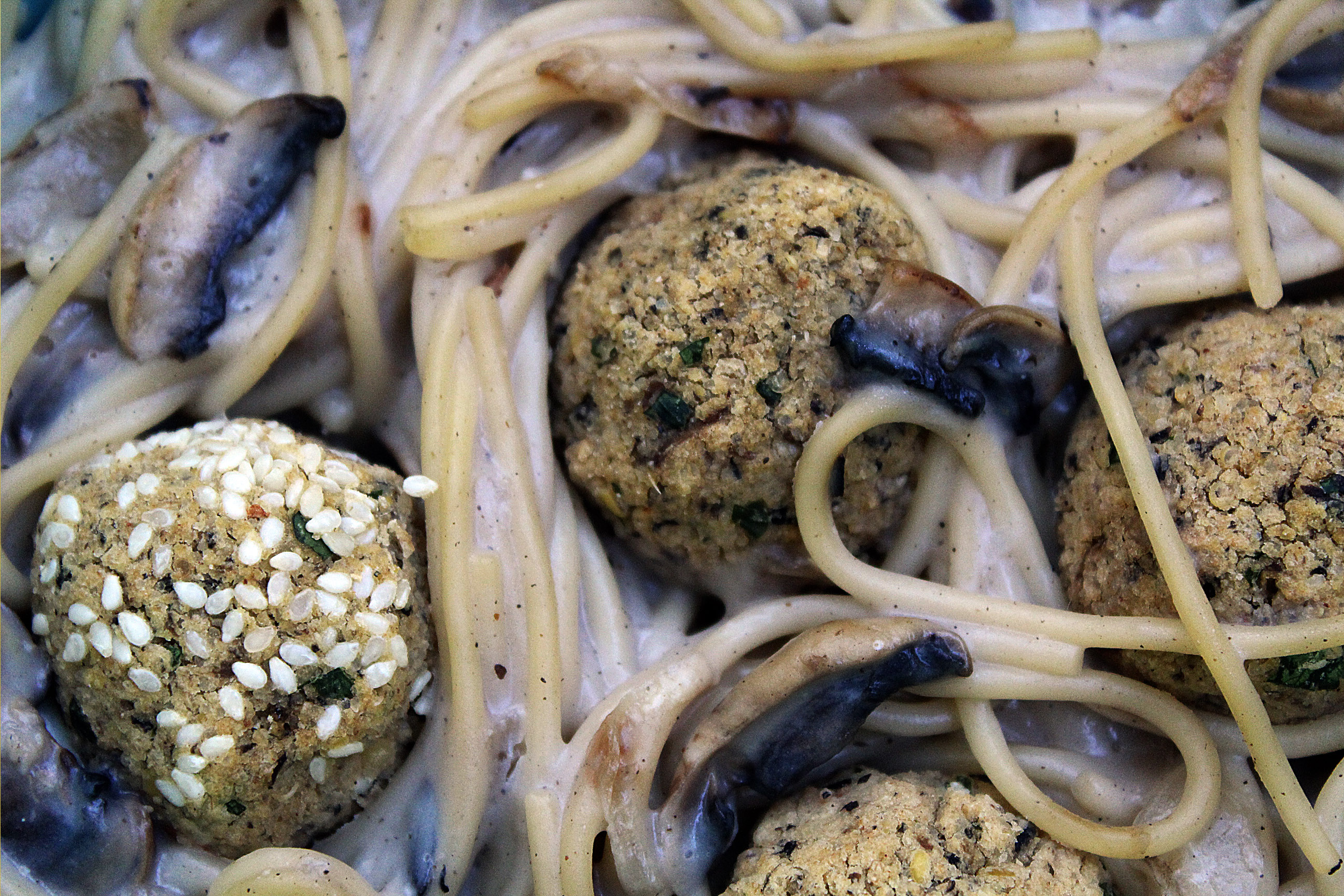 Vegan Alfredo Pasta:
Ingredients: yield 2 servings
Alfredo Sauce:
2-3 Garlic cloves, Minced
1 small onion, Minced
1-2 tsp. Black Pepper
2 tsp. dried oregano
2 tsp. dried thyme
10 fresh mushroom, sliced
1 Tbsp. Coconut oil
2 Cups Unsweetened Almond Milk
2 Tbsp. Cornstarch
2 tsp. salt
For the Pasta:
300 g of cooked whole wheat Fettuccine or any kind of pasta you like
Instructions:
In a saucepan, on medium heat with 1 Tbsp. coconut oil, sauté onion till transparent , 3 minutes approx. add the mushroom and cook through for 5 minutes.
Then add the garlic with pepper, oregano and thyme and sauté till you smell the garlic and herbs.
In a separate bowl mix almond milk and cornstarch until well mix.
Add the milk mixture to the saucepan and cook on medium-low heat while stirring frequently.
When it start to simmer add salt and lemon juice and stir
Cook until sauce is thick enough to coat spoon.
In a different skillet cook pasta according to package and drain well than put again in the skillet.
Pout the milk sauce over the pasta and mix it all together and add the meatless meatballs
Serve warm and enjoy!
Any leftover can be stored when it get cold in the fridge for couple of days.
Nutritional information: 1 serving = ½ of this recipe
(For 1 serving of pasta with Alfredo sauce and 4 meatless meatballs)
Serving Size: 1 serving • Calories: 460• Fat: 14 g • Carbs: 68 g • Fiber: 7 g • Protein: 16 g