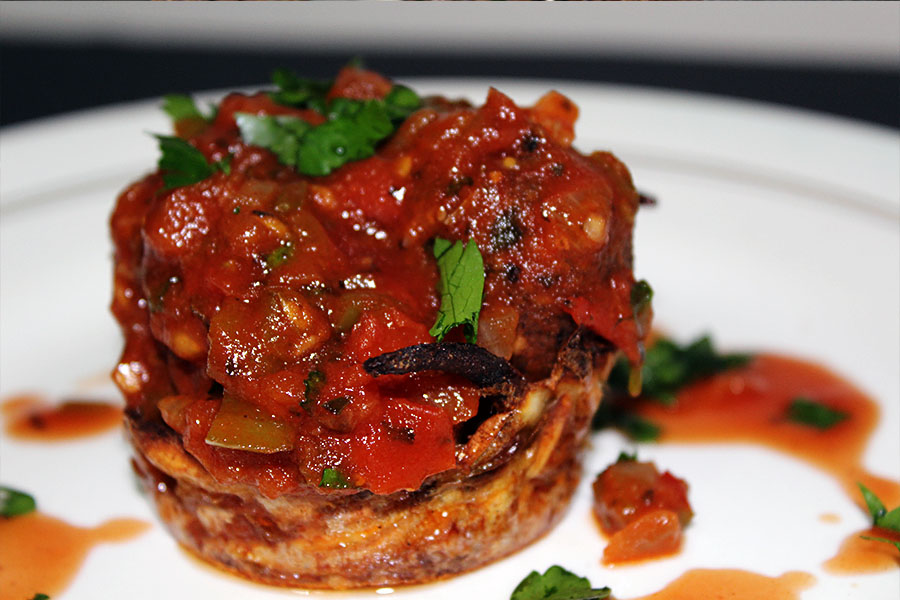 A homemade organic clean sauce is always the better choice for you and your family. Homemade marinated sauce is Sugar-free and chemical adding-free. Always make the effort to treat your body and your family better with clean and healthy eating.
This homemade marinated sauce can be used basically in anything you want: pasta, pizza, soup, dipping …
Few of my favorites recipes with this homemade sauce is with some pasta and meatless meatballs
And as topping with my low-carb pizza green version
Homemade marinated sauce:
Serves: 20 tablespoon
Ingredients:
1 Tbsp. olive oil
300 g tomato, diced
1 small onion, chopped
2 gloves garlic, minced
1 medium green pepper , chopped
½ tsp. dry basil
½ tsp. dry oregano
½ tsp. dry thyme
¼ tsp. black pepper
¼ tsp. cinnamon
½ tsp. red pepper flakes
1 Tbsp. apple cider vinegar
2 Tbsp. organic tomato paste
Salt to taste
Instructions:
Heat oil in a pan on medium heat, add the onion and cook until they began to soften and brown, add the green pepper and cook until began to soften than add the garlic and cook for one minute.
Add the diced tomato, basil, oregano, thyme, black pepper, cinnamon, red pepper flakes, vinegar and tomato paste.
Combine well and reduce heat to low and let it simmer for around 30 minutes, stirring occasionally.
Remove from heat and let it cool
You can pour it into a blender and blend it for 30 second for a smoother texture or just pour it directly into a jar and store it up to two weeks in fridge and up too months in the freezer.
Enjoy!
Nutritional information:
Serving Size: 1 Tbsp. • Calories: 12 • Fat: 1 g • Carbs: 2 g • Fiber: 0 g • Protein: 0 g