I've been super busy preparing for my engagement party, after all I'm an architect and I can't not work on a "concept" for my engagement. I haven't had much extra time for cooking lately between full time job and preparations.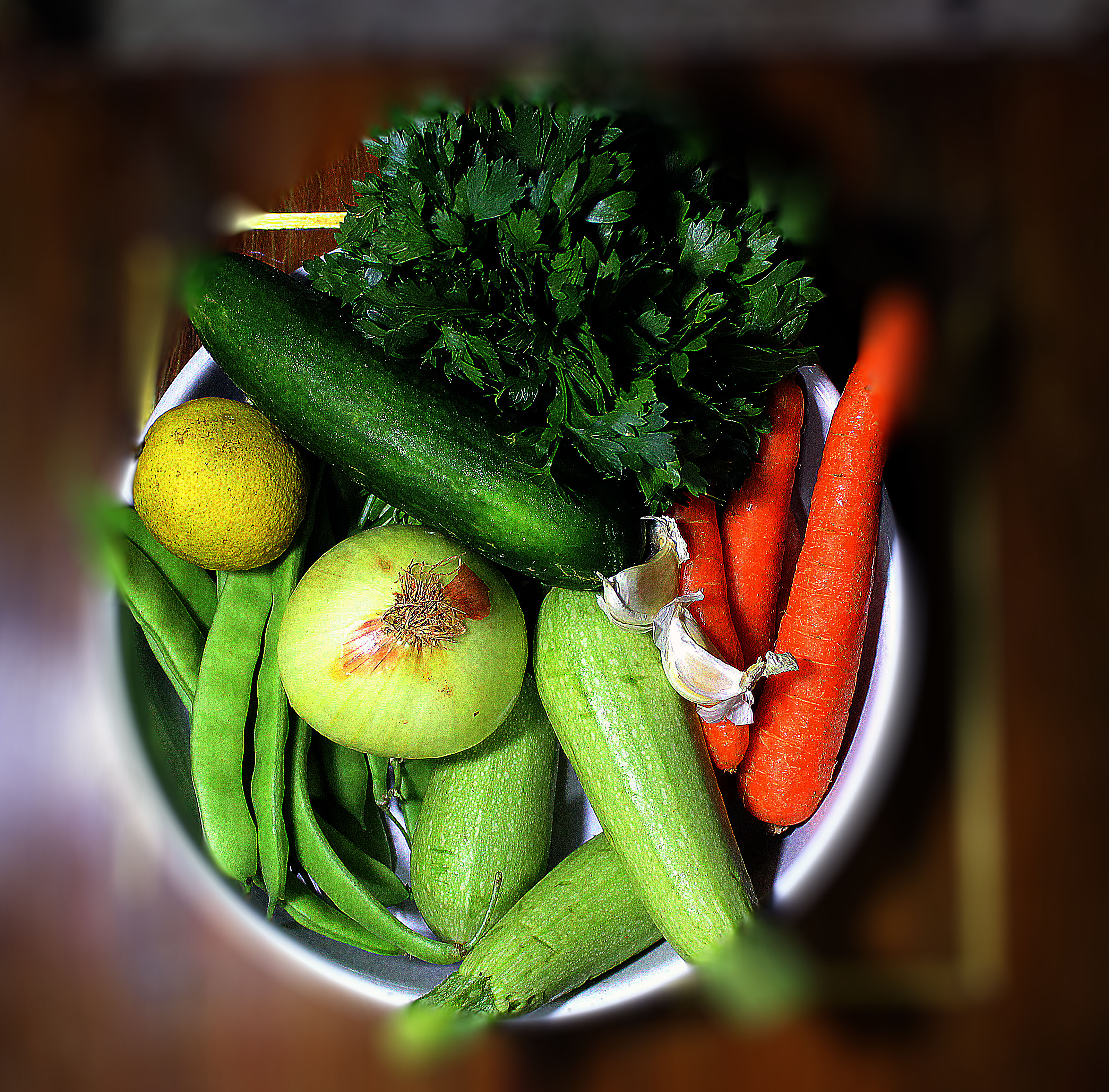 With the Christmas season coming up the temptations are starting! With the weather getting really cold outside, I really wanted something warm and yet still healthy.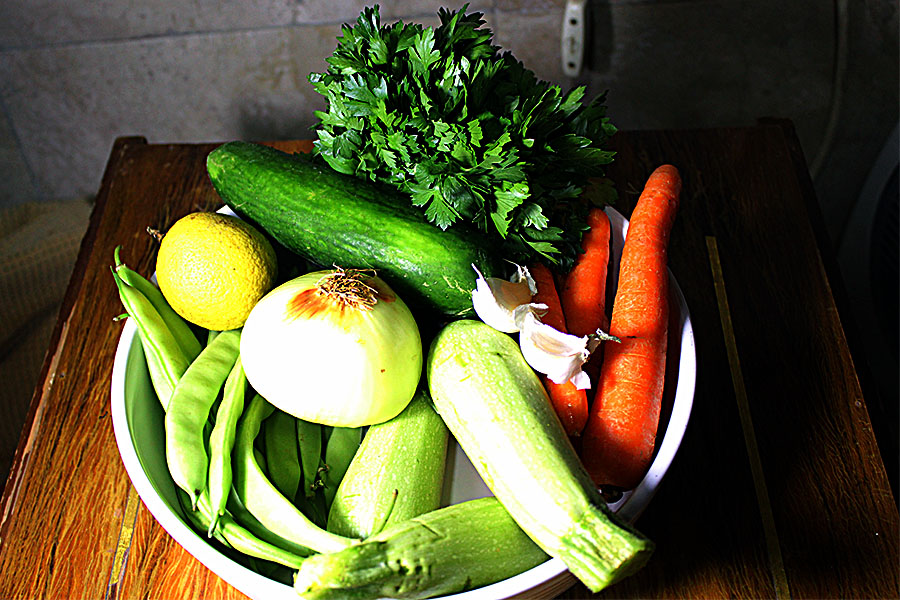 I also wanted something that would last for several days so I can heat it up quickly for dinner after my evening workout so I won't have to worry too much about food preparation while I'm working. I have tons of organic veggies and greens from my dad's garden so I thought why not put them to use in a delicious healthy soup!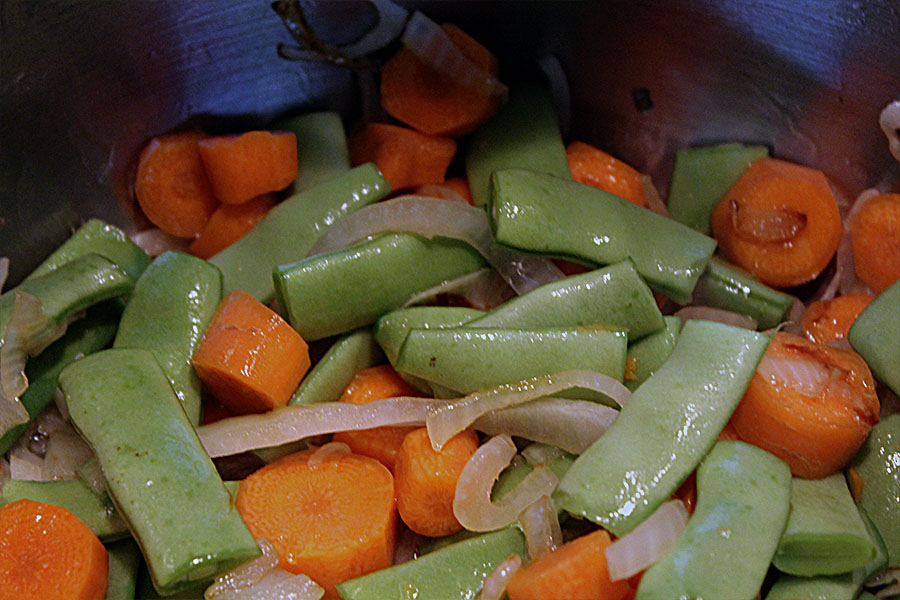 This recipe is so simple to make, yet very tasty and healthy! It is a perfect winter dinner for kids.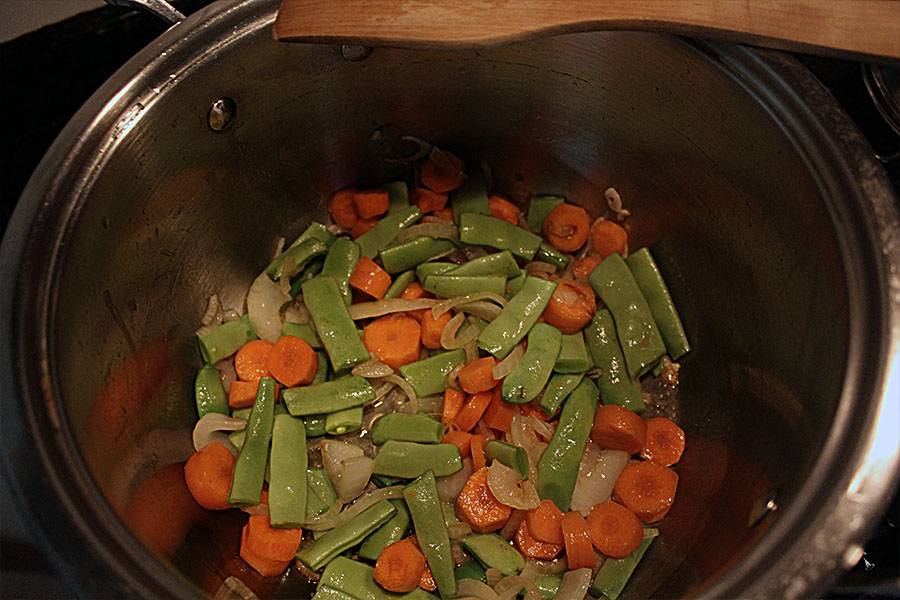 Homemade food is the best thing you can do for your body, family and kids.
It is a dish full of protein and fiber and many other nutritional elements!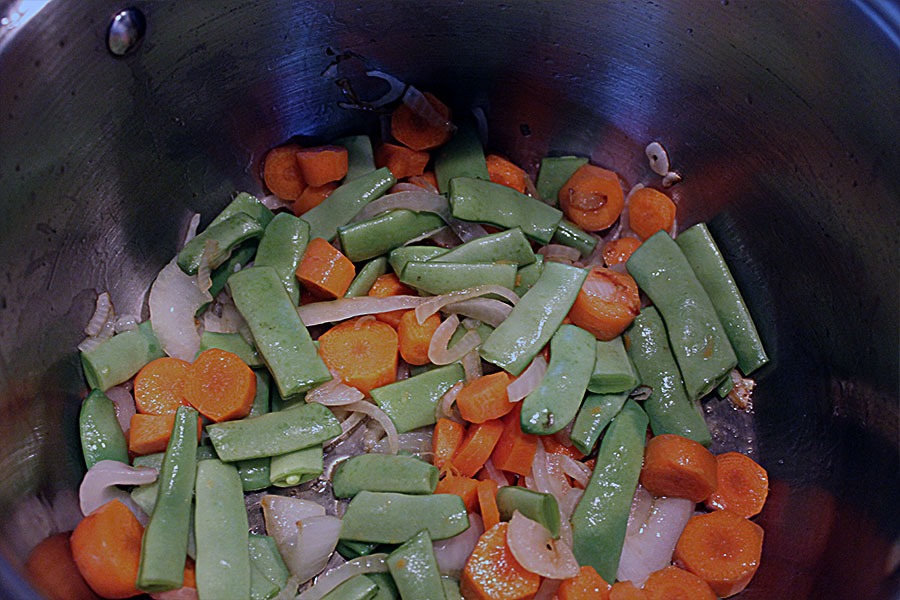 And it easily can be transformed to a vegan version, just skip the chicken and add some more beans or quinoa and you are good.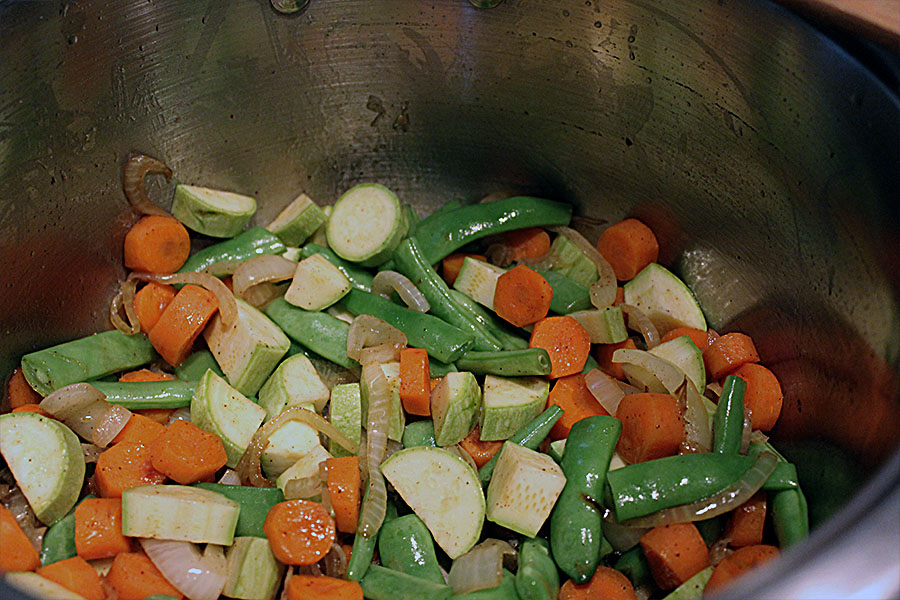 Even the broth is homemade. My mom has been doing homemade broth ever since we were kids because it is healthy and has no extra salt and chemical additives.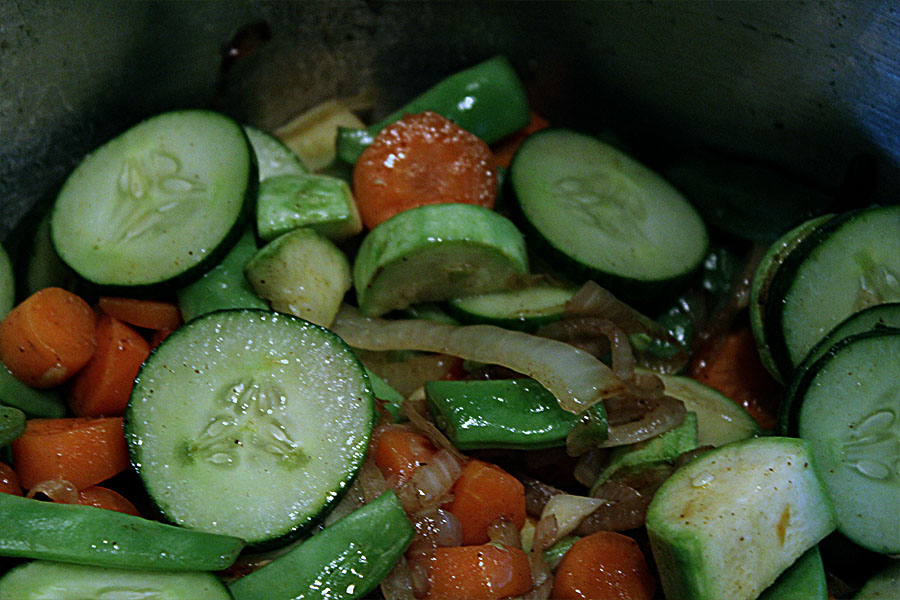 It is really simple to make also!
Just chop off: 2 onions, about 500g carrots, 1 bay fresh cilantro, 5 garlic gloves, and any vegetable you have in fridge , 2 sticks of cinnamon, 1 tsp. salt, some pepper and paprika and 1 liter of water.
Heat some olive oil in a pot, add vegetables one after the other, add water and bring to boil.
Let simmer on low heat for about 45 minutes until the broth is fragrant and rich in color.
Strain out the veggies scrap and discard. Use your broth right away or freeze it for later use.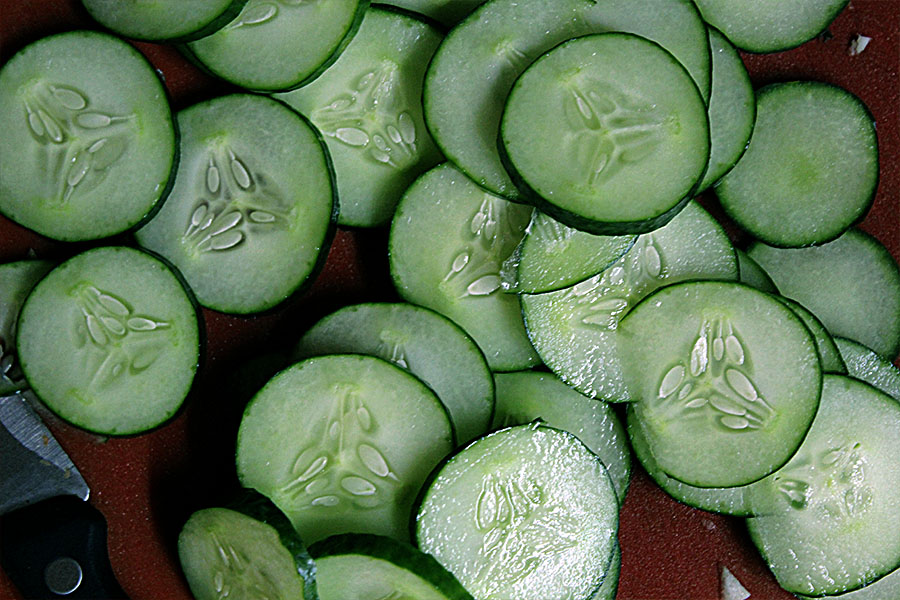 And in case of soup you can use water and the broth will create itself from veggies and water in the soup.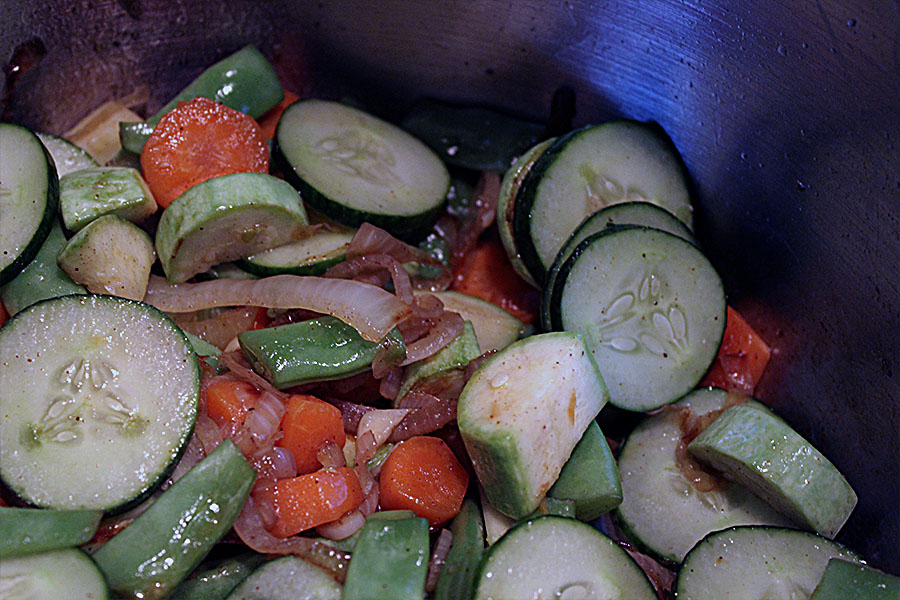 And in case of soup you can use water and the broth will create itself from veggies and water in the soup.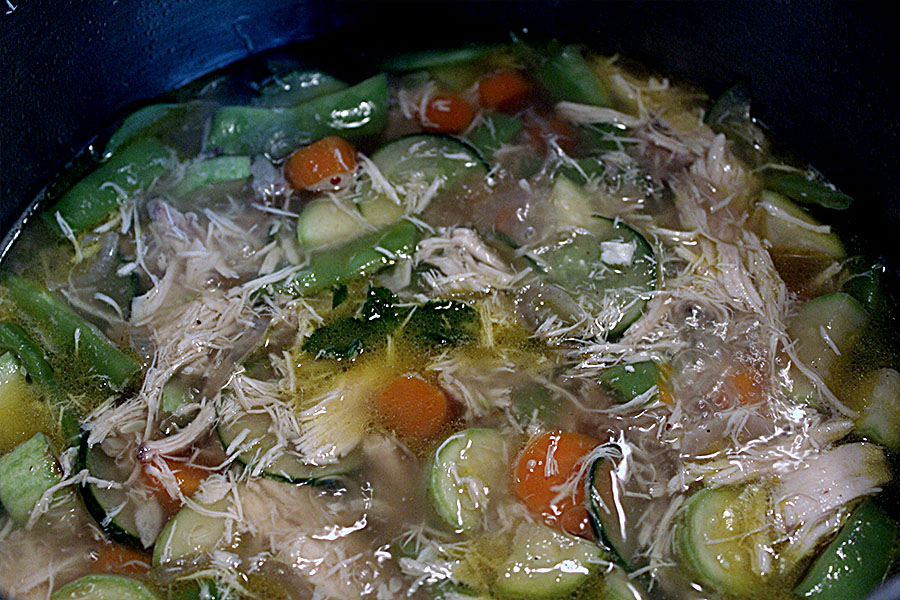 It is the most simple and healthy warm dish you can make, prepare a big batch and have dinner for the whole week, a detoxifying full of nutrition dinner that will keep you on track and make you feel full in a healthy way on those cold winter nights without worrying too much about food preparation if you are busy as much as I have been lately, and I bet you all are preparing for Christmas the most wonderful season if the year!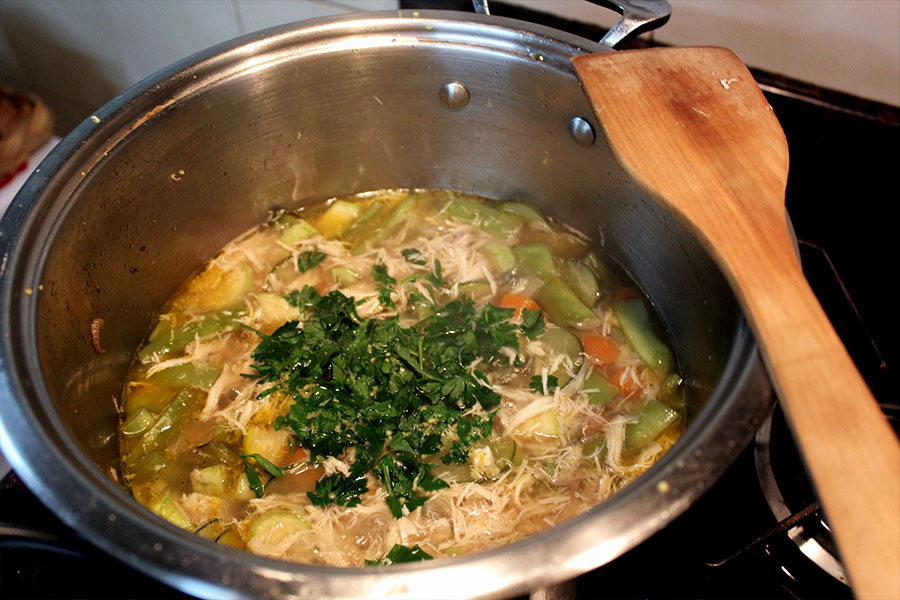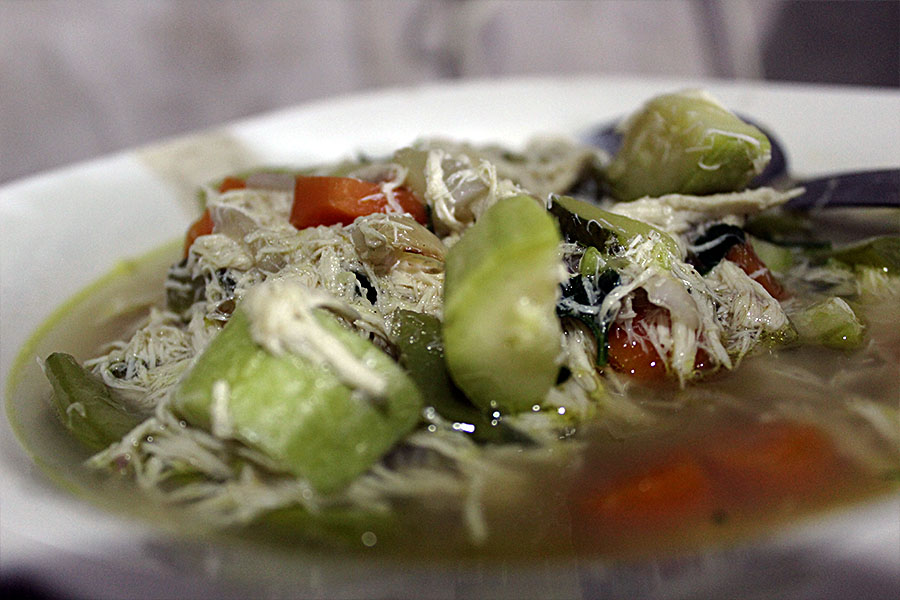 Ingredients: (serve 4-5)
3 chicken breast, cut into small pieces (like pictures)
1 onion, diced small
4 carrots, peeled and sliced
1 cup green beans
3 medium zucchini
Salt and pepper
1 tsp. cumin
4 cloves garlic
5 cups veggie broth
1 tsp. lime zest
1 tsp. lime juice
2 large cucumber, thinly sliced
1 small batch of cilantro, washed and chopped
1 Tbsp. coconut oil
Instructions:
Heat oil on medium heat in a pot.
Add onion and cook for 3 minutes until soften
Add carrots and cook over for 3 more minutes
Add green beans and cook for extra 5 minutes the mixture
Add garlic and mix well! Until aroma is smelled
Add salt, pepper and cumin and mix well
Add chicken broth and let it simmer for 5 minutes
Add chicken breast and let it simmer for 5 minutes
Add zucchini and cucumber to the pot and let all the mixture simmer for 5 minutes
Add cilantro, and mix well , turn heat off and keep the pot close for 10 minutes
Serve and enjoy!
    Nutritional information:
Serving Size: 1 serving • Calories: 150 • Fat: 4 g • Carbs: 10 g • Fiber: 3 g • Protein: 18 g