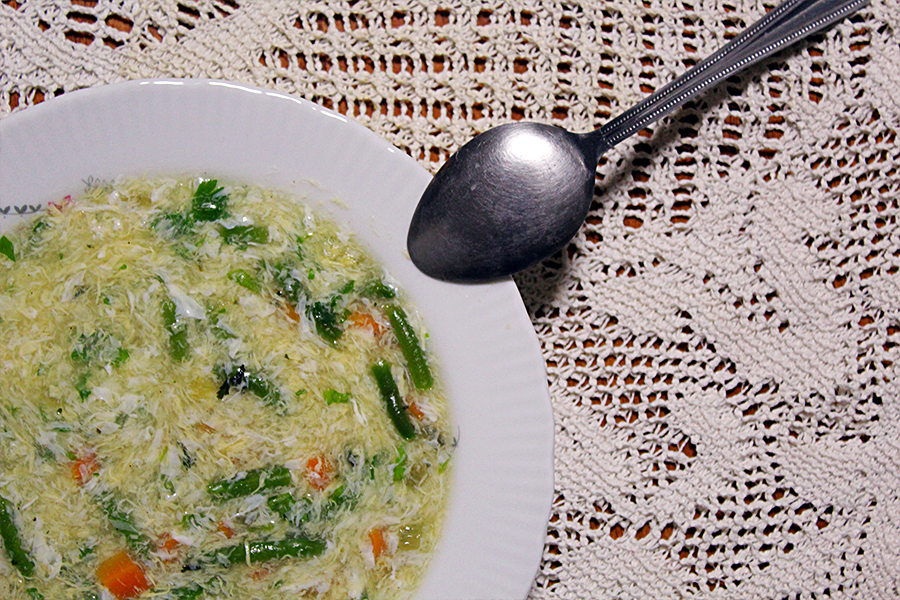 I came back from the gym tonight having a strong craving for soup.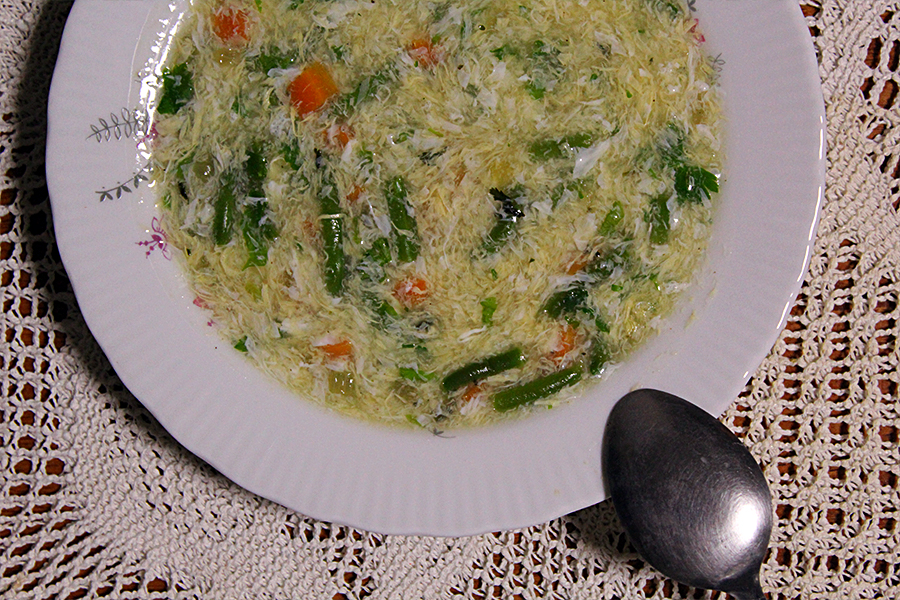 The cold breeze these days makes me crave this warm soup more and more.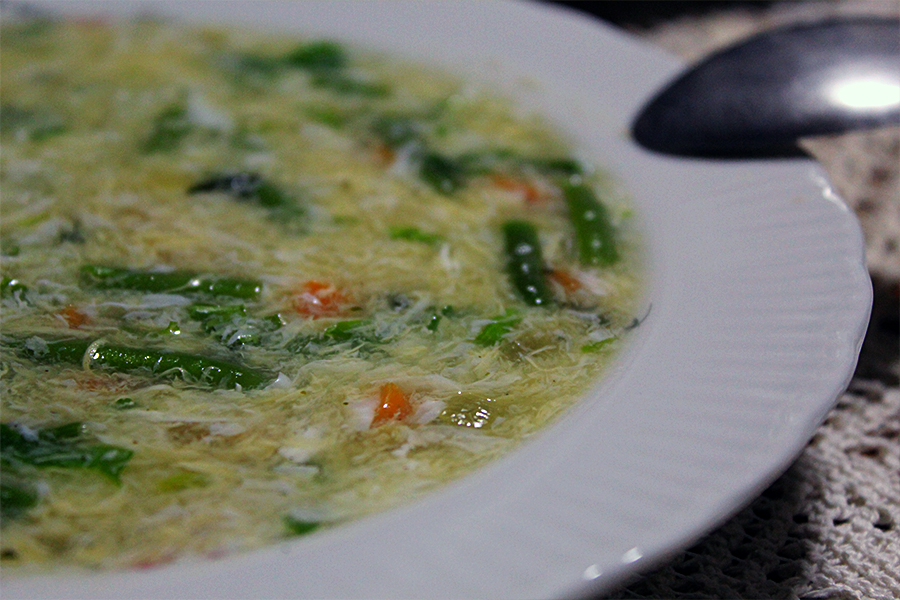 But I had some restrictions to take into considerations: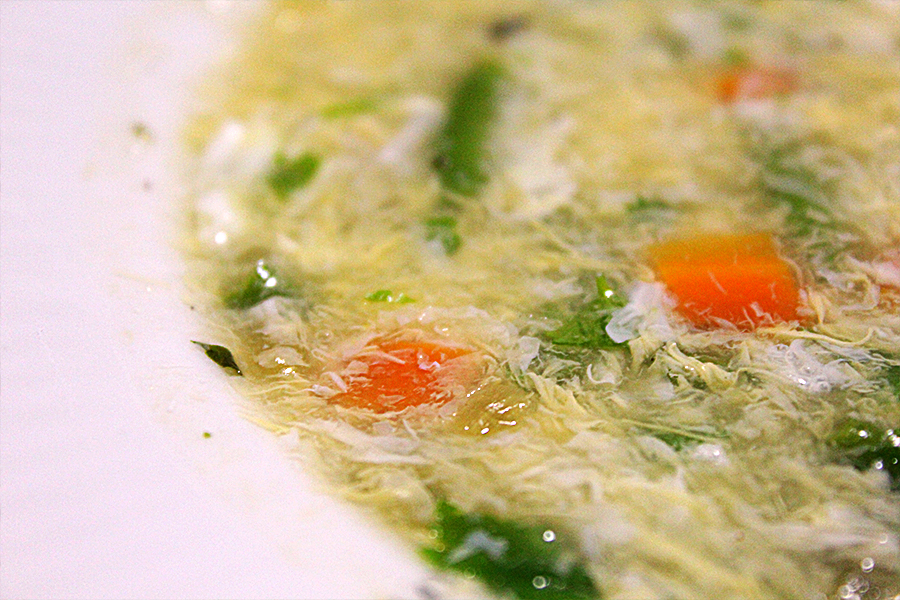 I have to have my protein dose after gym.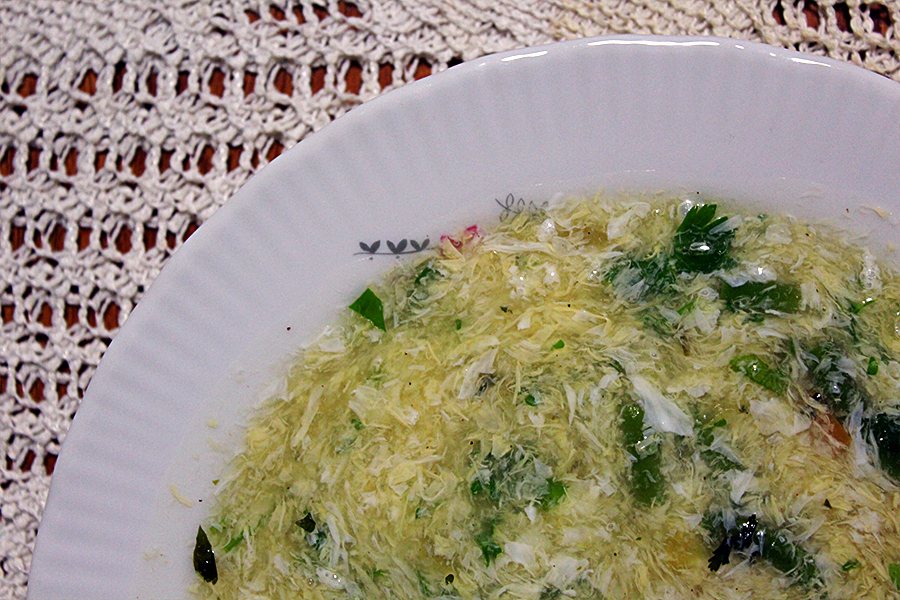 I have to make something fast, that doesn't take much time because I need to eat in the 30 minutes after workout where my body is trying to rebuild its glycogen as well as repair and regrow the proteins in the muscles.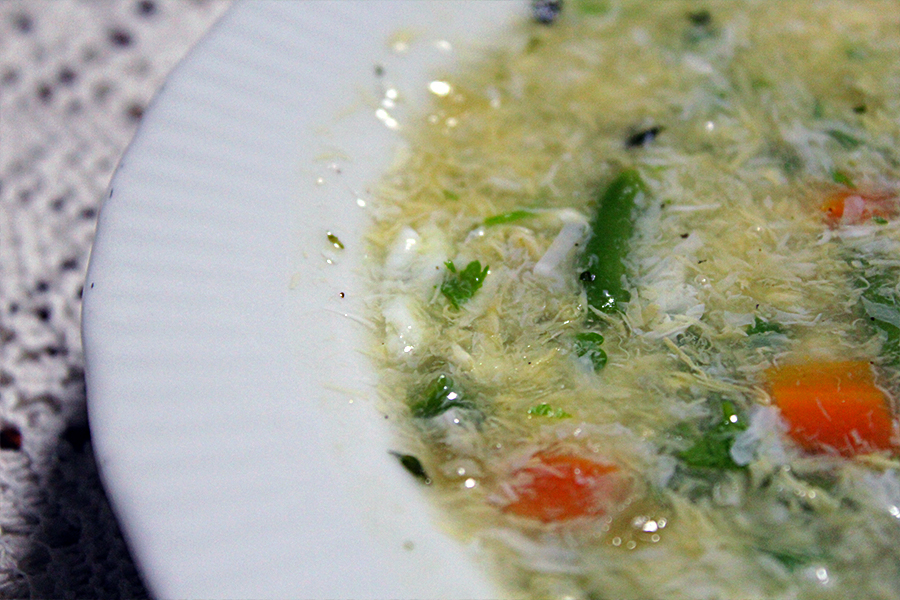 Eating the right nutrients soon after you exercise can help your body recover, restore and regrow.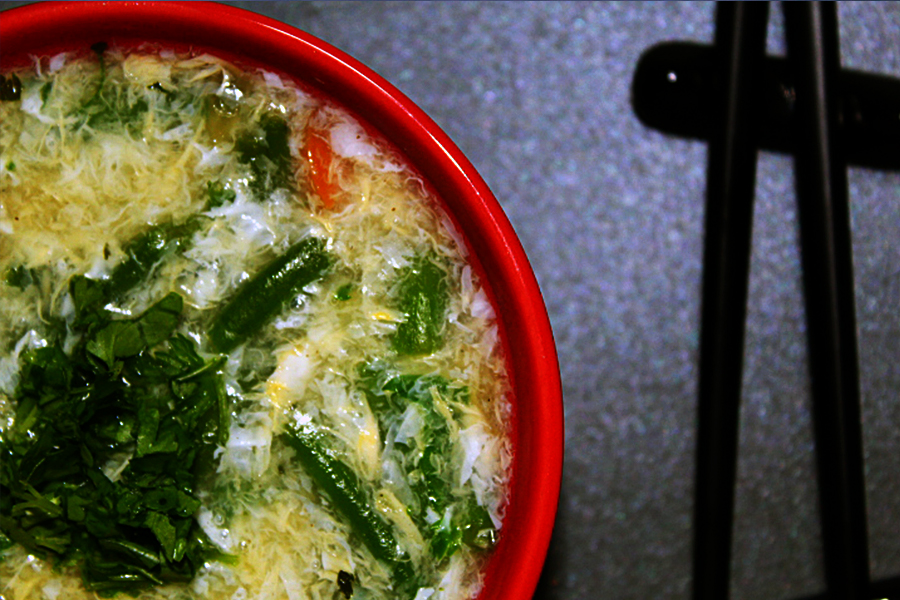 And this means that I need to come up with a warm soup in 15 minutes tops and with ingredients from my pantry because there is no time for going to the grocery store either.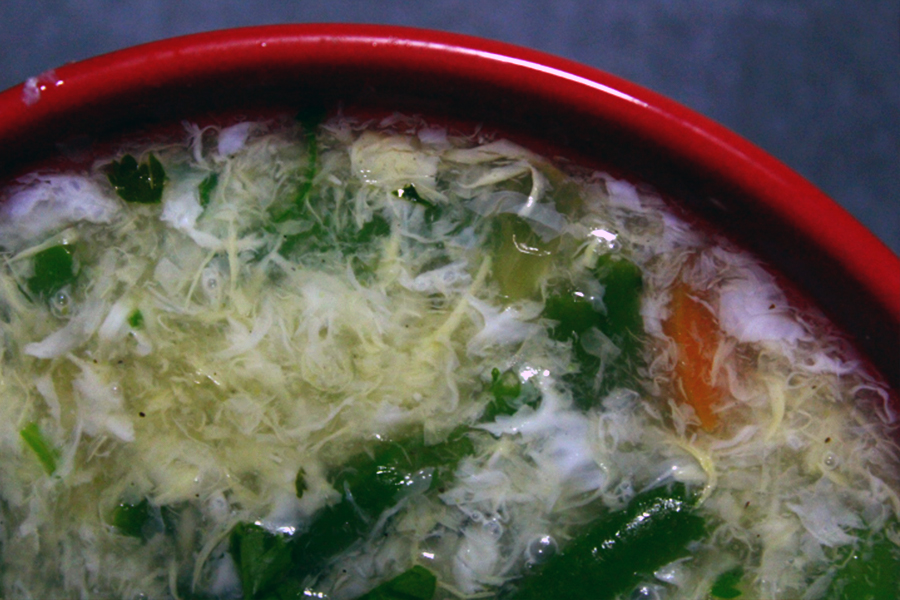 And I wasn't really craving chicken or meat.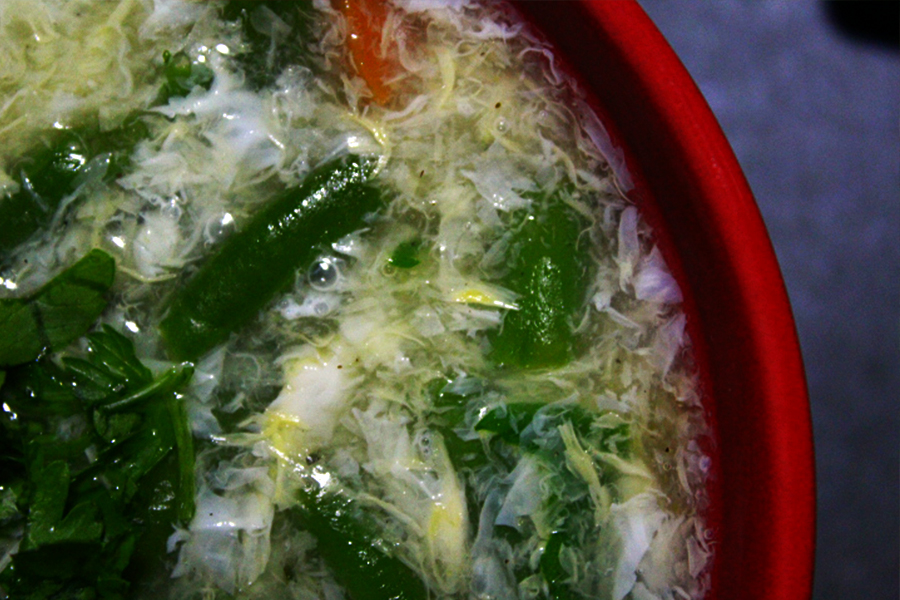 So drum-roll please…. I give you this super tasty soup full of protein and perfect for a light post-workout dinner.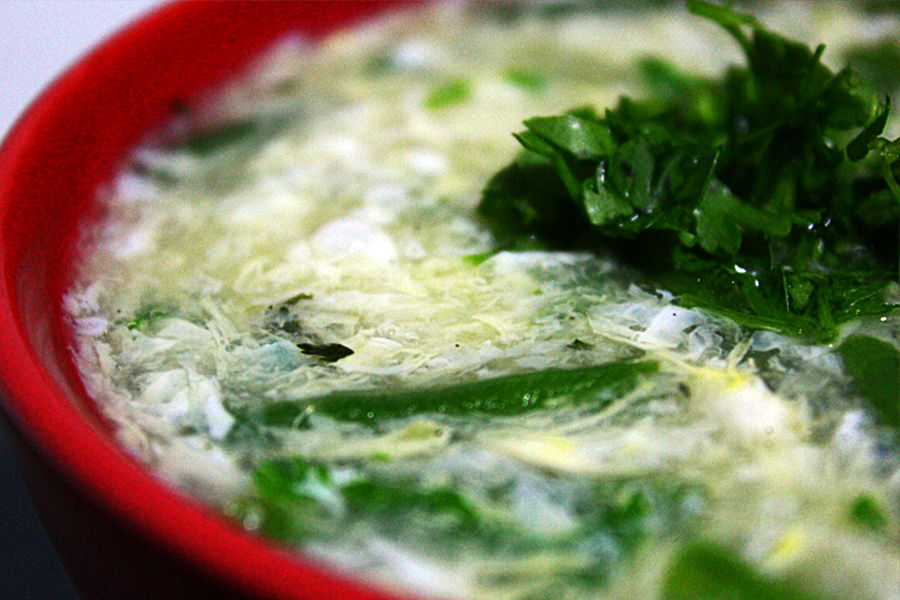 This soup is super satisfying and hard to beat for a quick and inexpensive meal.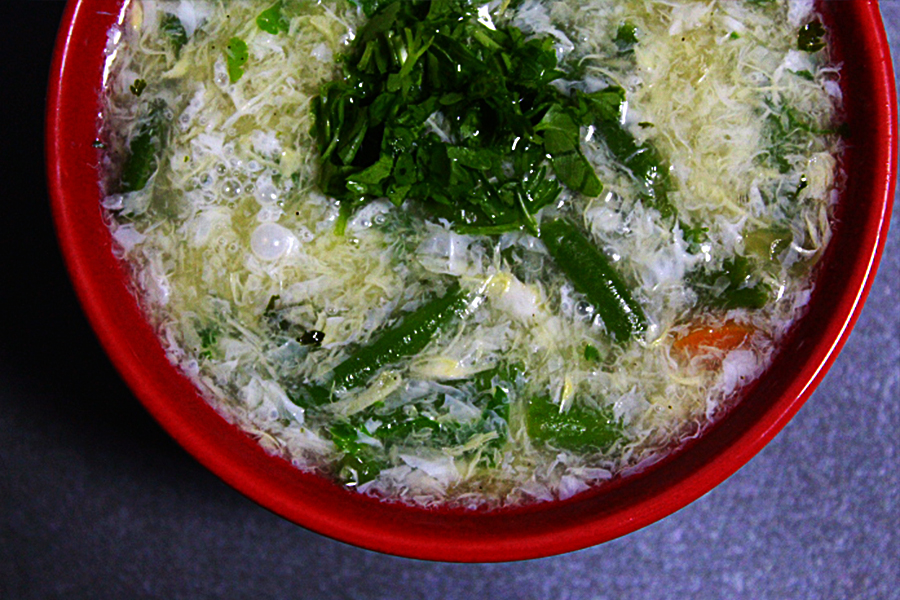 It is officially one of my favorite soups, or let's just say, it is my favorite one up until now!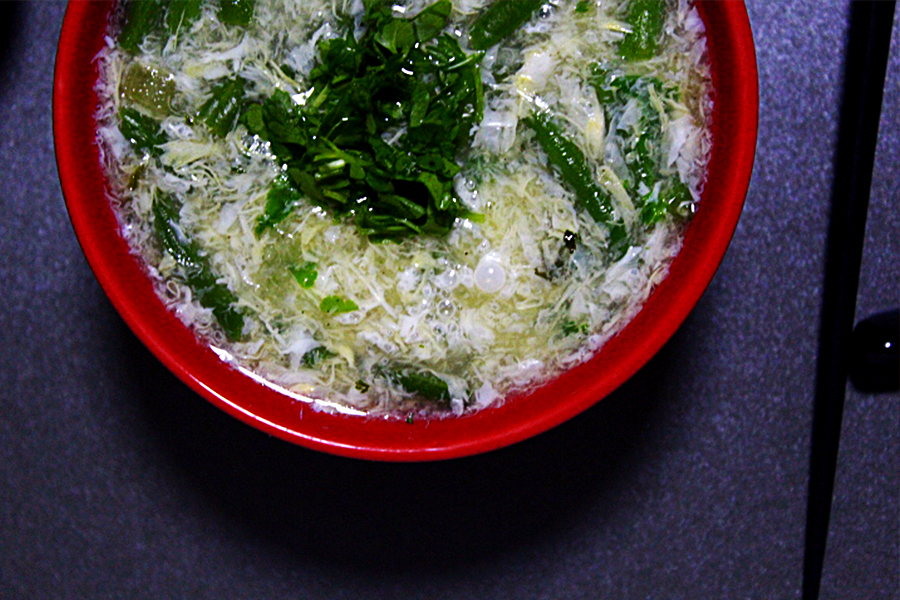 It is my favorite because it is easy, full of protein and nutrition as well as being a light and healthy meal.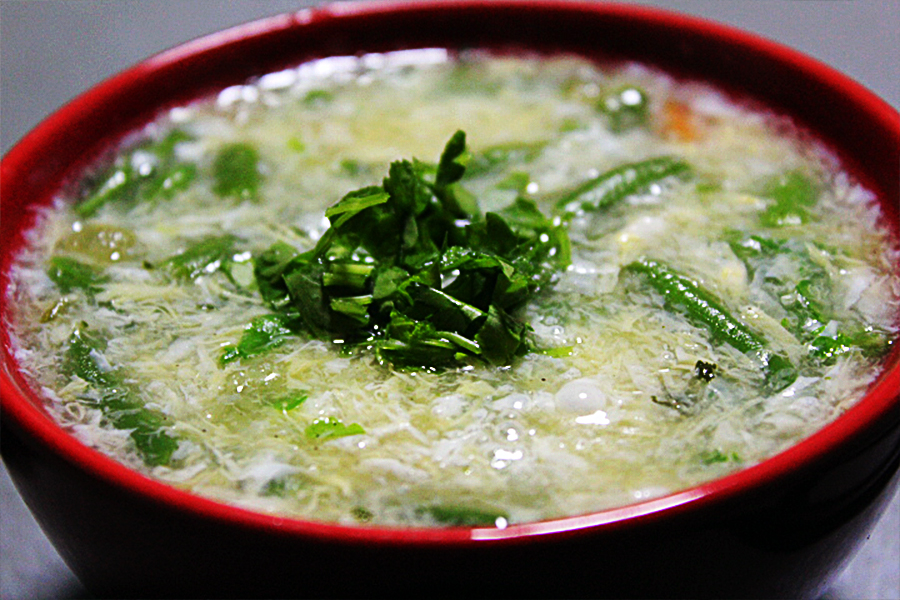 Seriously guys you should try it and you won't regret it!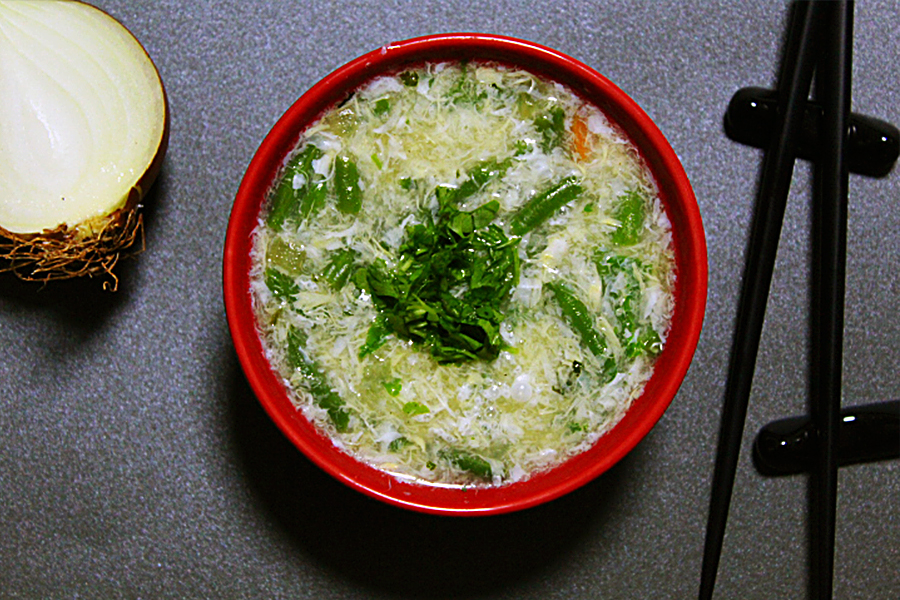 It is a Chinese traditional soup, and of course I can't cook anything without adding and tweaking the recipe a little bit but still it has the good benefits of the traditional soup with some few healthy modifications and additions.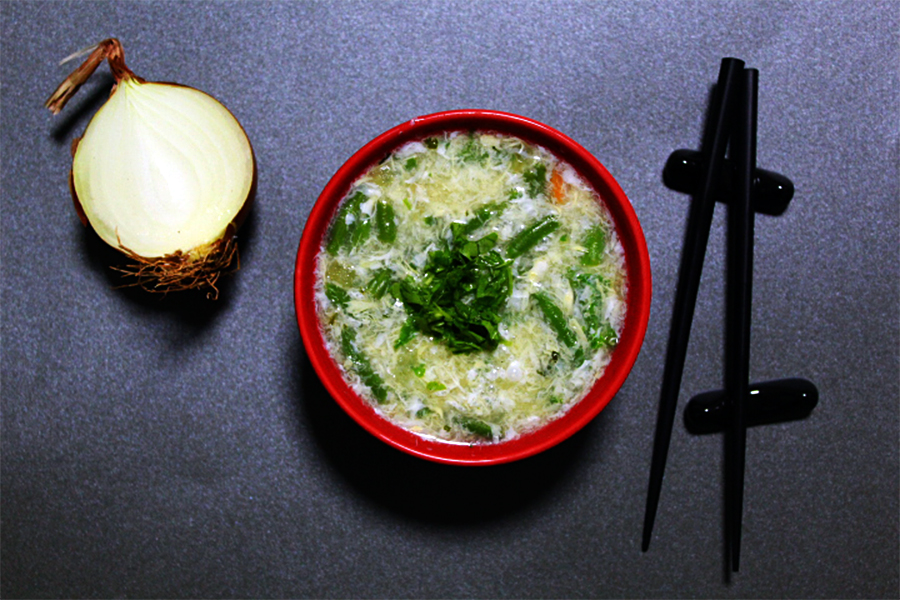 Egg drop soup:
Ingredients:                 
Yield: between 3-4 servings
2 eggs
2 carrots, chopped into small cubes
1 cup green beans
1 small onion, chopped thin
1 clove garlic, minced
2 Tbsp. fresh parsley , roughly chopped
2 Tbsp. fresh coriander, roughly chopped
3 cups organic homemade chicken stock
1 cup cold water
1 Tbsp. cornstarch
½ Tbsp. coconut oil
Salt and white pepper to taste
Instructions:
Heat oil in the saucepan add onions and cook through till lightly transparent
Add the garlic and coriander and toss for a minute
Add the carrots cubes and stir through for 4-5 minutes
Add the green beans and mix it all together, Sprinkle salt and white pepper and toss for an extra 1 minute.
Add the chicken stock into the saucepan and bring to boil and reduce heat to simmer
While the chicken stock is getting warm , Separate the egg yolk from the egg white
Beat well the two separately, set aside
Mix the cornstarch with the cold water and pour over the simmering chicken stock while stirring until it is thicken.
Slowly stream in the beaten egg white while swirling in the same direction, than stream in the beaten egg yolk in the same process.
And turn off the heat immediately.
Add chopped fresh parsley, more salt and pepper to taste.
Serve and Enjoy!
Nutritional information:
Serving Size: 1 bowl • Calories: 82 • Fat: 4 g • Carbs: 7 g • Fiber: 2 g • Protein: 6 g
Notes: it serve 4 soup bowls that are perfect as a starter for a meal, but honestly for me after gym you need more than 85 calories , you need a full dinner to get your right recovery, so eating the hall thing as one serving is the better choice and it still a under 350 calorie dinner with :
Calories: 335 • Fat: 17 g • Carbs: 30 g • Fiber: 7 g • Protein: 22 g
Perfect recovery meal!