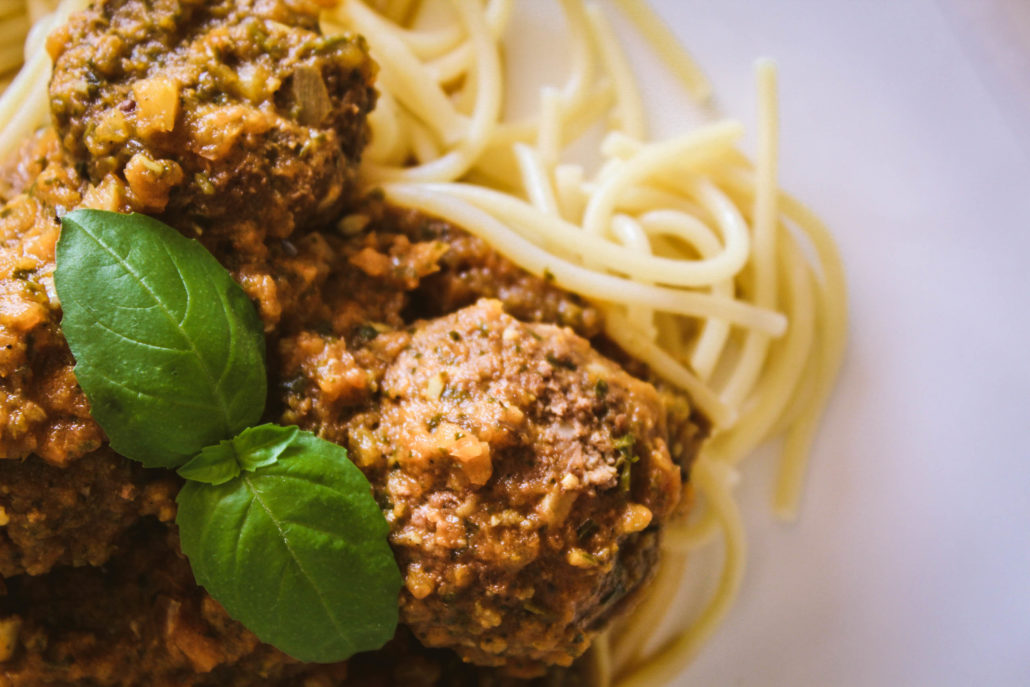 Here is another recipe that I did not plan!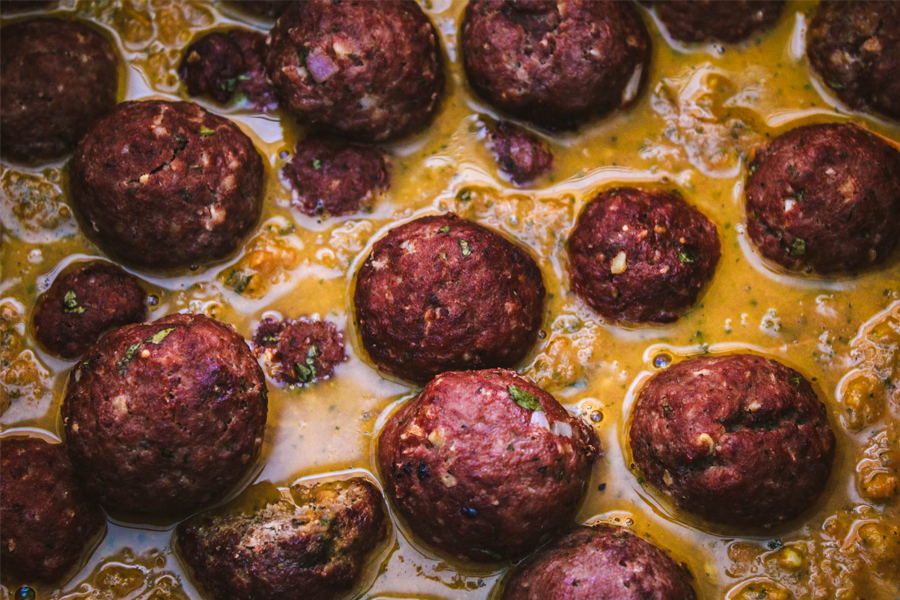 Sometimes I just have the idea of certain recipes from just a simple picture or certain type of food I see.
Well this one is that sort of recipe!
I had that super urge that its my duty to use tamarind in my cooking I don't know why! I know its used for drinks here! But I wanted to see what it will taste like and what will it add to the recipe if I cooked with it.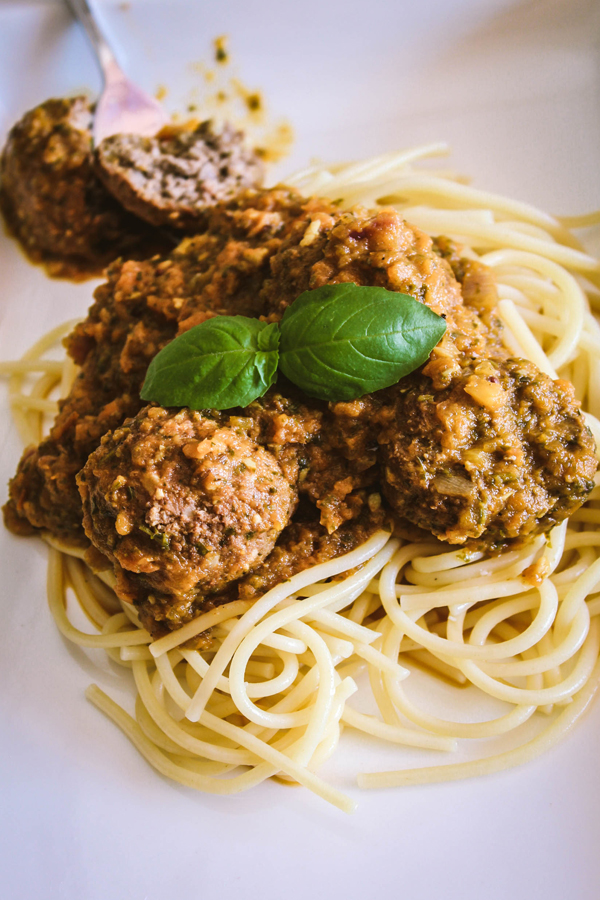 And the colors, taste and texture of it made me think immediately about meat and gravies.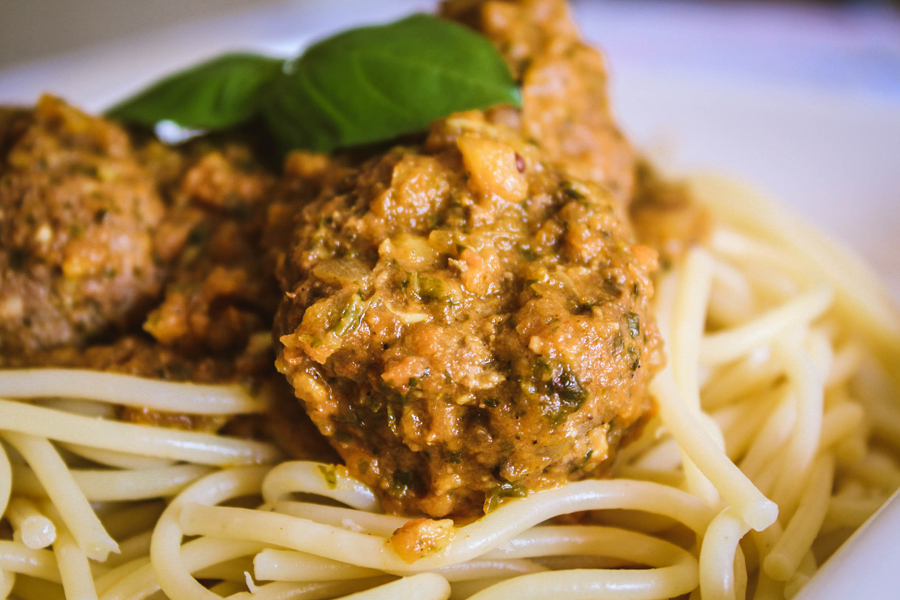 I think because of the sweet and sour taste of the tamarind pulp.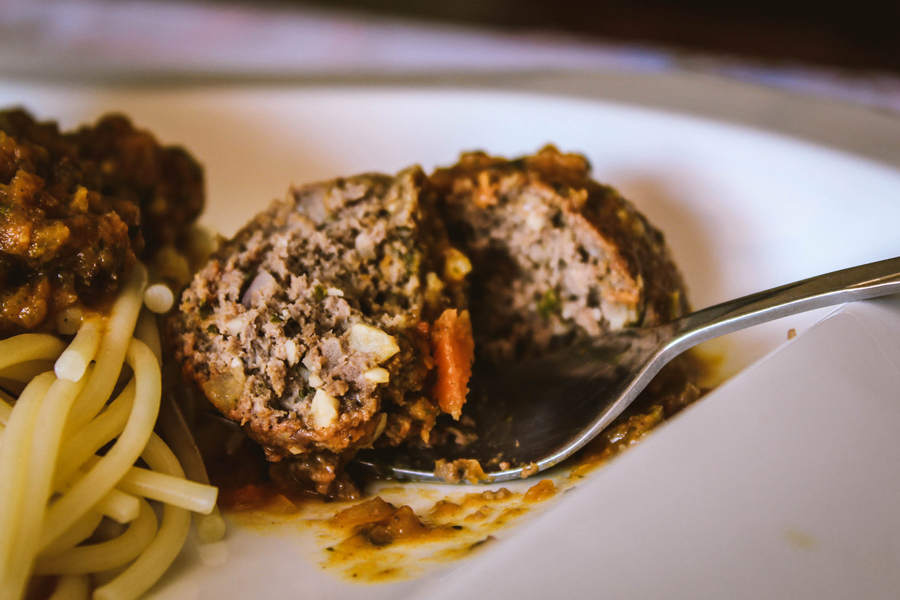 Tamarind is very easy to find here in the Middle East and the gulf countries, because it is used on many occasions as juice and many other recipes.
And as I mentioned before I always try to use easy, cheap and simple ingredients that you can find anywhere and you never know how to benefit from it!
Now here I just want to mention something, in most of the grocery stores you can find it as ready paste or as packed tamarind pulp or even fresh.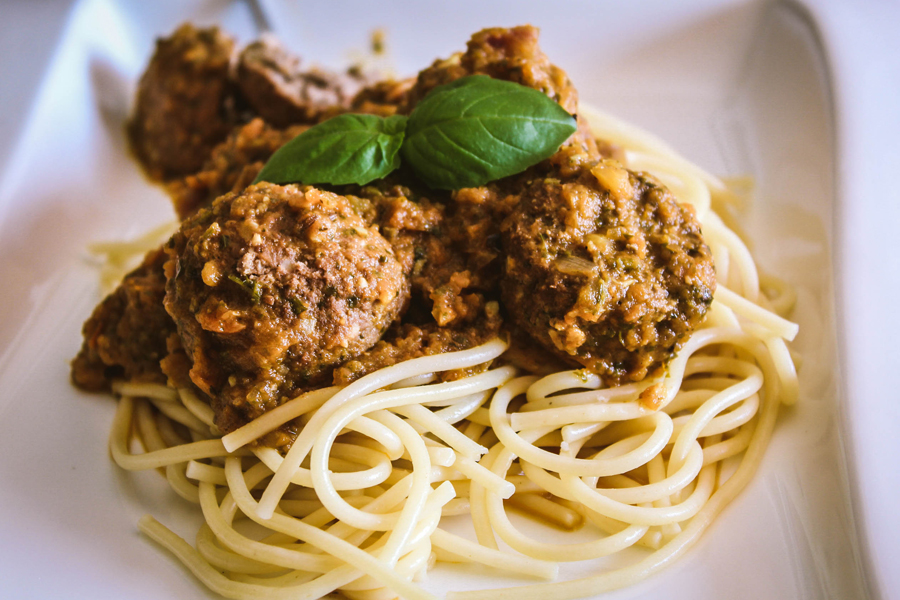 For me I have that trust issue with already made food so I preferred buying the pulps and preparing it by myself and it was even cheaper. I bought a package and prepared a big jar of tamarind and stored it in the fridge for later use. It can live up to 5 weeks in the fridge and 5 months in the freezer you can get all the details on how to do this paste in this Instagram post I shared few weeks ago!
Tamarind is high in fiber and help to improve your digestion system, it is also rich in iron and helps in improving your blood circulation, and a single serving of tamarind contains more than 10% of your daily iron requirement. One of the most significant vitamins in tamarind is the B complex that can help you remain active, maintain your reflexes and stay strong. And many other benefits that you can check in details at this link!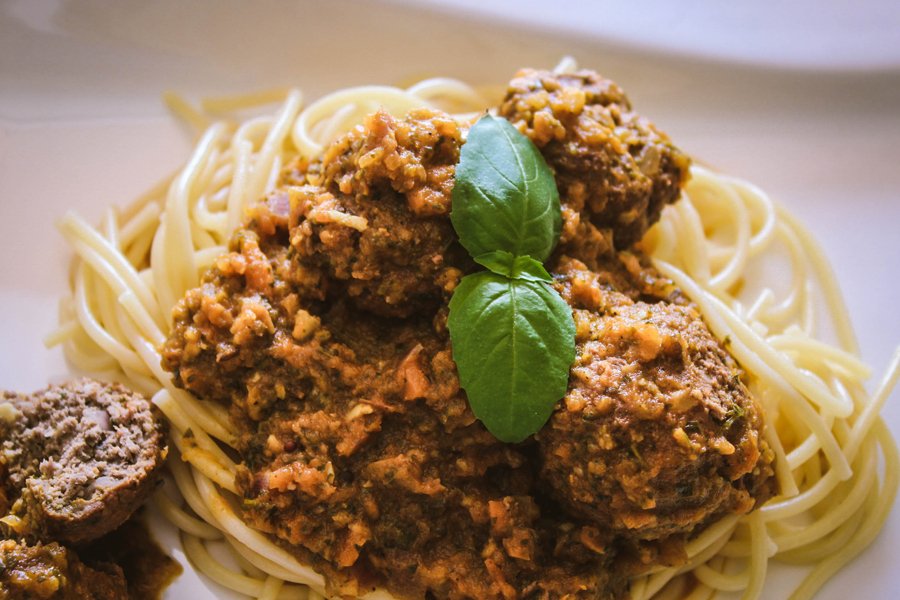 This recipe is very delicious and rich in flavors, it has that sweet and sour delicious taste! The roasting really pump up the taste of the tomato and carrots with the garlic coriander and tamarind combination is just perfect!
You can enjoy the tomato gravy as a soup alone for dinner and you can combine it with these amazing meatballs for a much protein rich meal for lunch. Everyone in the house enjoy it and loved the tingly taste of the tamarind in it.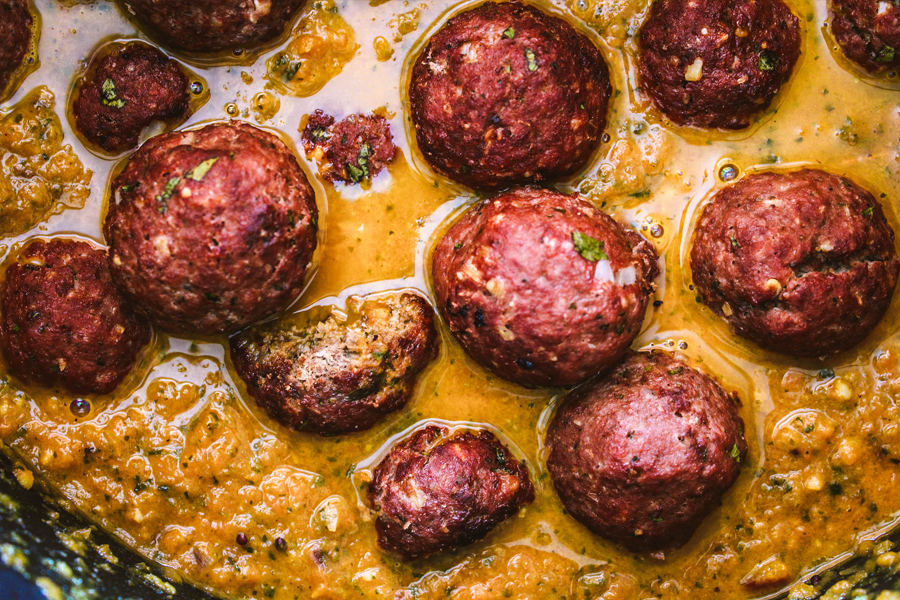 You can prepare a big batch of meatballs and just store it in the freezer for later use, because I am sure once you try this recipe you will want to make it again for your family.
Check this quick videos for the steps of the recipe is at the bottom for more details.
don't forget to share the recipe with me with your feedback once you do it on #annacookingconcept 
Tamarind meatballs pasta
INGREDIENTS
serve 4-6
For the roasted tomato gravy:
1 kg tomatoes, cut in half
8 cloves garlic, peeled and minced
5 medium sized carrots
3 tablespoons olive oil
Salt to taste, I used around 2 tsp.
2 onions, thinly sliced
About 2 cm small piece of ginger, grated
½ tp. Turmeric
2 Tbsp. fresh coriander shopped.
½ tsp. cumin seeds
½ tsp. mustard seeds
2 tsp. sweet pepper
1 tsp. black pepper
2 tsp. sweet paprika
2 tsp. dried basil
1 teaspoon dried oregano
1-2 cups water or vegetarian broth, depending on how thick you want the gravy
Freshly ground salt and pepper, to taste
1 Tbsp. tamarind paste
1 cup Light/Regular coconut milk for a creamy gravy
For the meatballs:
500 g ground beef
½ cup tamarind paste
1 egg
½ cup grounded raw cashew (or any other nut you like)
1 small onion , chopped
2 cloves garlic, minced
1 small bunch of minced parsley
1 tsp. Salt
½ black pepper
1 Tbsp. kharoub molasses mixed with 2 Tbsp. of water
INSTRUCTIONS
For the roasted tomato gravy:
Preheat oven to 200 degrees C. Line a large baking sheet with parchment paper. Place halved tomatoes and chopped carrots on the baking sheet and drizzle with 3 tablespoons of olive oil. Generously season with salt and pepper. Roast in the oven for 40-45 minutes.
While the tomatoes and carrots are done roasted, heat some olive oil in a pan on medium heat, add the cumin seeds and mustard seeds and let them sizzle until you smell the aroma of the cumin.
Add minced garlic, coriander and ginger and cook on low heat until you start to smell the garlic.
Add the onion, and cook through until the onion are transparent.
Once the tomato and carrots are done, allow them to cool for 10 minutes, then add them to a food processor or high powered blender and blend until smooth.
Next add garlic/onions mixture and blend again.
After blending, transfer back to pot, turn to medium low heat and add in oregano, basil, coconut milk, water or broth and salt and pepper to taste.
From there you can add the tamarind paste and let it simmer for couple of minutes.(up to 5 minutes)
Now you add the meatballs to the tomato sauce and let it simmer for 5 to 10 more minutes.
For the meatballs:
To gain sometime, I prepared the meatballs while the tomato and carrots are roasting, and after 30 minutes has passed on the roasting I added the meatballs tray in the shelf above the tomato tray and let it bake for the remaining 15 minutes with the tomato/carrots tray.
I started with preparing the first two steps of the gravy. And put it in the oven, than I prepared the meatballs till the first 30 minutes of roasting has passed, and I putted in the meatballs and continue with the other gravy steps.
So as a conclusion the meatballs instructions below need to be made after the second step in the gravy recipe above, and don't forget to put it in the oven in the last 15 minutes not before :
If it is too confusing for you, just do the gravy first, turn off the heat, prepare the meatballs than simmer it all together at the end!
Back to the meatballs instructions:
Preheat oven on 200 degree C
Combine all ingredients except for the molasses in a large bowl or in food processor (especially if you are not using minced beef like me in the video above) and mix well with your hands.
Line baking sheet with parchment paper or some olive oil
Form the mixture into 5 cm balls by taking 1 Tbsp. of mixture and form a ball.
Lay on the baking sheet and bake for 15 minutes, until cooked and browned
After the meatballs is done baking, add them to the roasted tomato gravy and let it all simmer together for 5 to 10 minutes.
Taste for salt and adjust as you like
Enjoy it alone or with some pasta