a spicy warm fruit bake that goes perfect with french toast or sweet pancakes and even great alone with some ice-cream if you want to be a little bit naughty.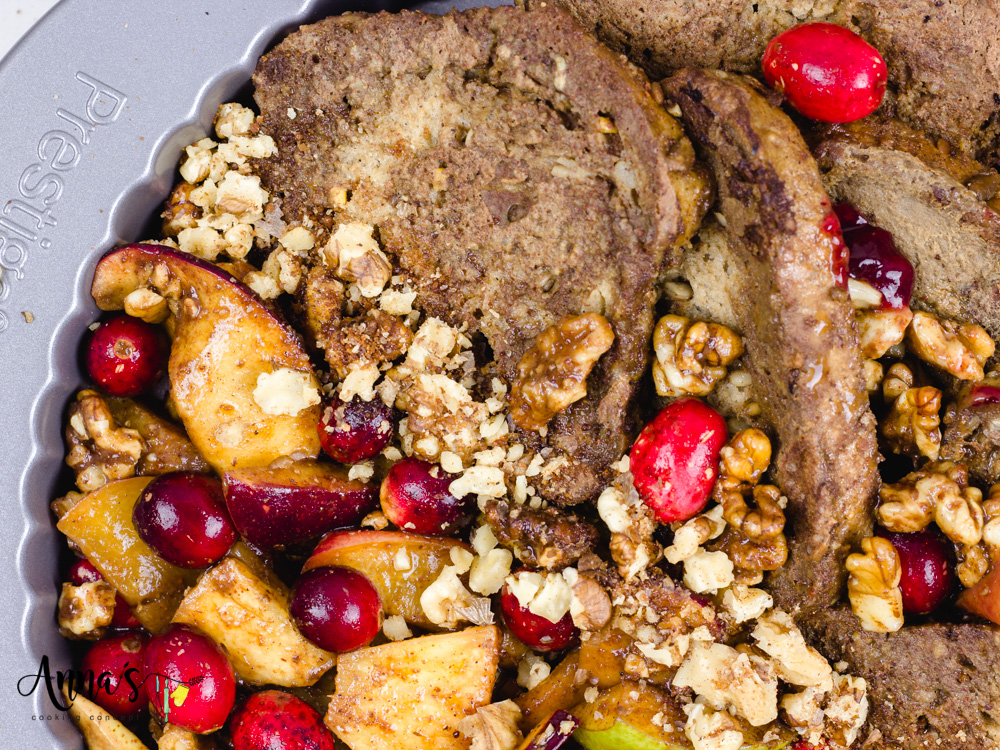 Overnight Spiced hot fruit mix:
Ingredients
– 1 red apple

sliced

– 1 green apple

sliced

– 3 pears

sliced

– 4 peaches

sliced

– 1 cup pineapple

cut into cubes

– 1 cup fresh cranberries

– 1 tbsp lemon juice

fresh

– ½ cup orange juice

fresh

– 1/3 cup brown sugar

– 1 tbsp. date syrup

– 1 tbsp carob molasses

– ¼ tsp nutmeg

– 1 tbsp. cinnamon

– 1/3 cup chopped walnuts

or/and hazelnuts

– ½ tsp orange zest

– 3 tbsp. grapeseed oil or butter
Instructions
– Mix fruits with lemon in a bowl and keep in the fridge the night before.

– Mix all the seasoning ingredients with the orange juice and the syrup and molasses in another small bowl and store in the fridge.

– Mix the two mixture, before grilling in 30 minutes on the raclette.

– And if you are baking just bake in a preheated oven on 180C for 30 minutes.