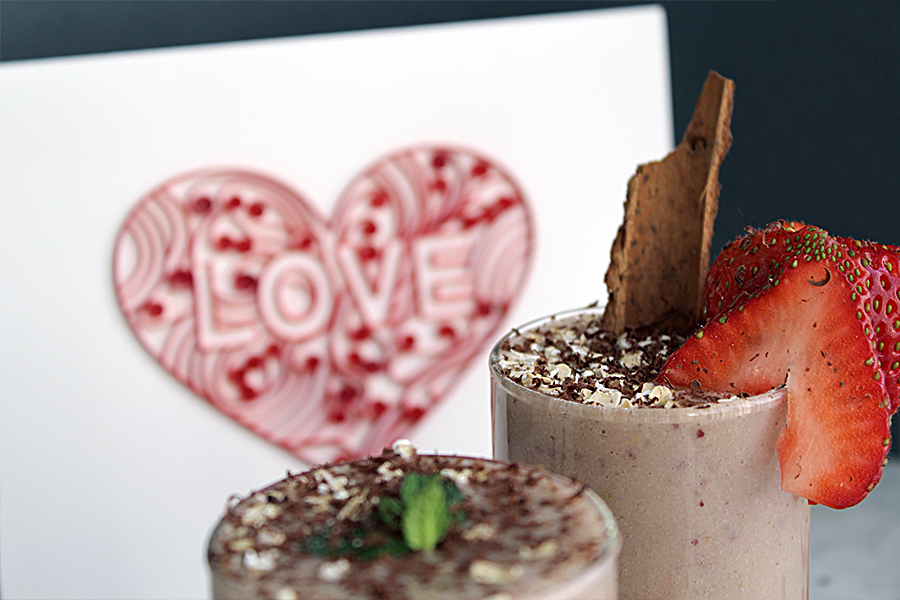 As St. Valentine's Day is getting a lot of attention these days, and since celebrating it differs from one country to the other and from one religion to the other.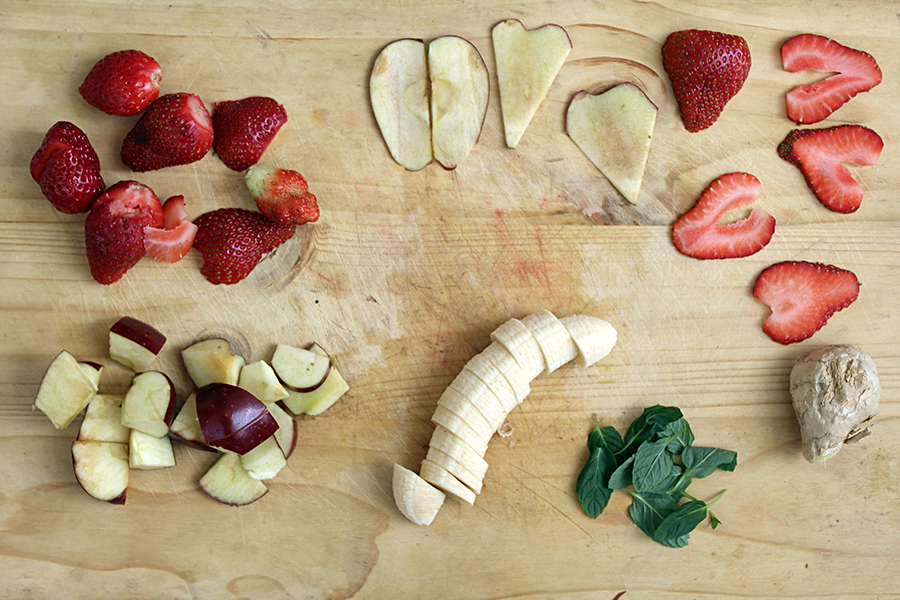 It is still a symbolic event that celebrates love.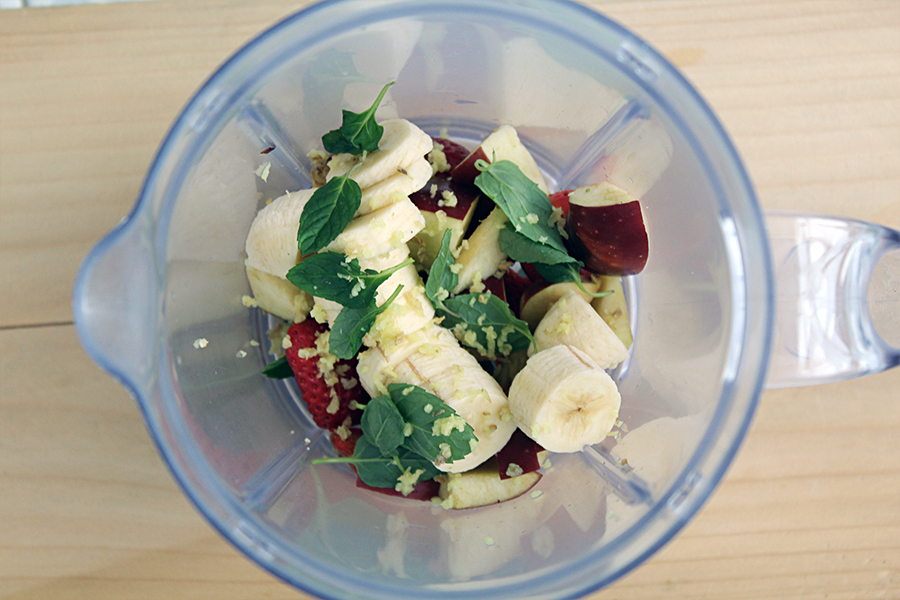 Not only love for your boyfriend/husband but also it is to celebrate all kinds of love, for your kids, for your family, and for your friends. Love comes in many shades and shapes and should be appreciated and celebrated each day of our life with our actions of kindness without any return.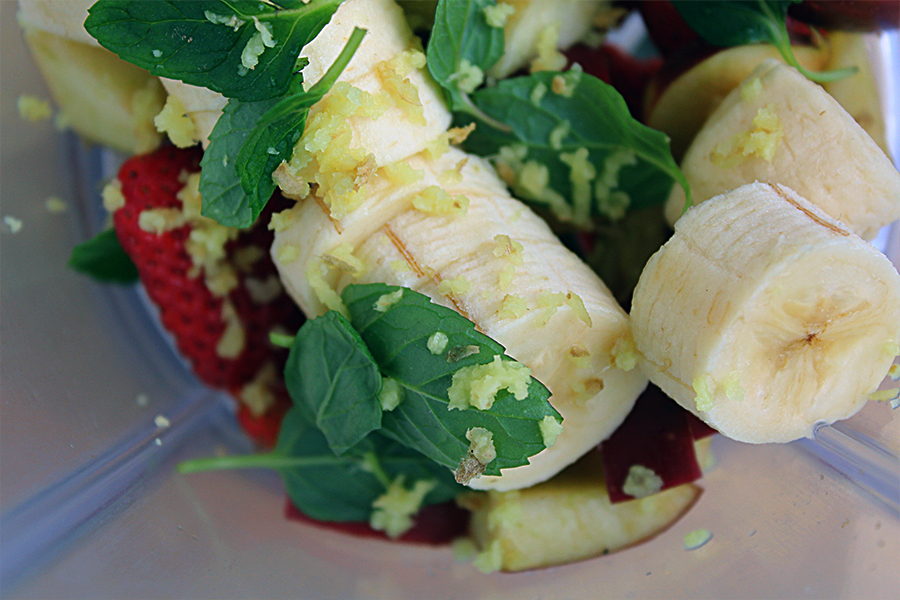 Love should be celebrated by the actions we do for the people around us, not by an expensive gift; it is with the small gesture you do for the ones you love that counts.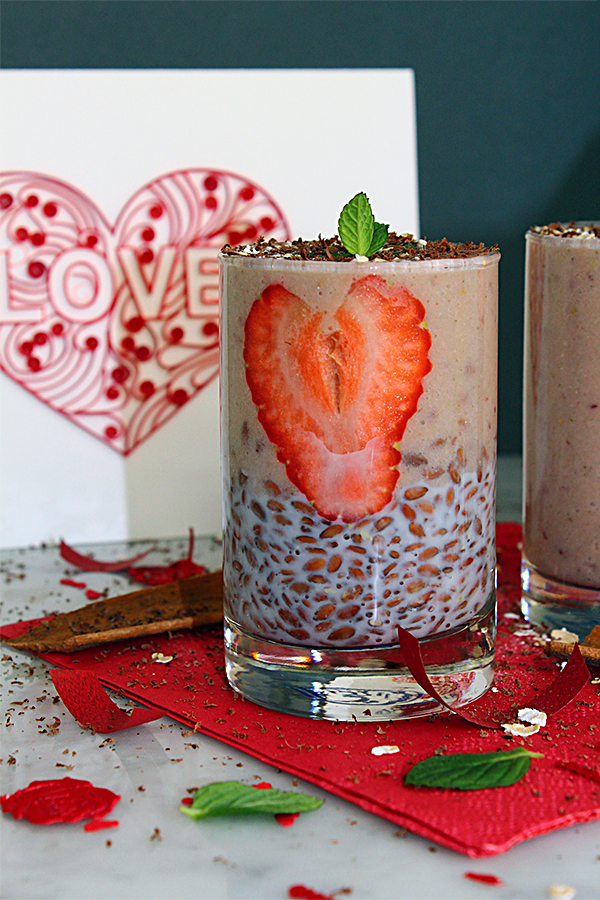 You don't have to be with a "SPECIAL" someone to be happy on this day. Instead of freaking out about material things, think about how you can give from your heart. The idea is that you concentrate on the giving more than the getting, it is way less stressful and more satisfying.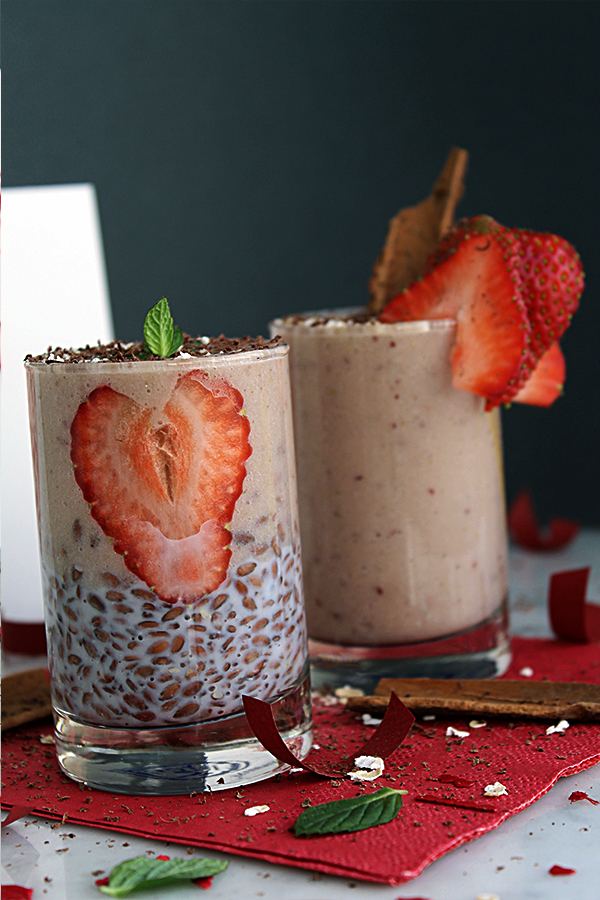 You don't have to spend a lot of money on someone to show them how you feel. Give a gift from the heart.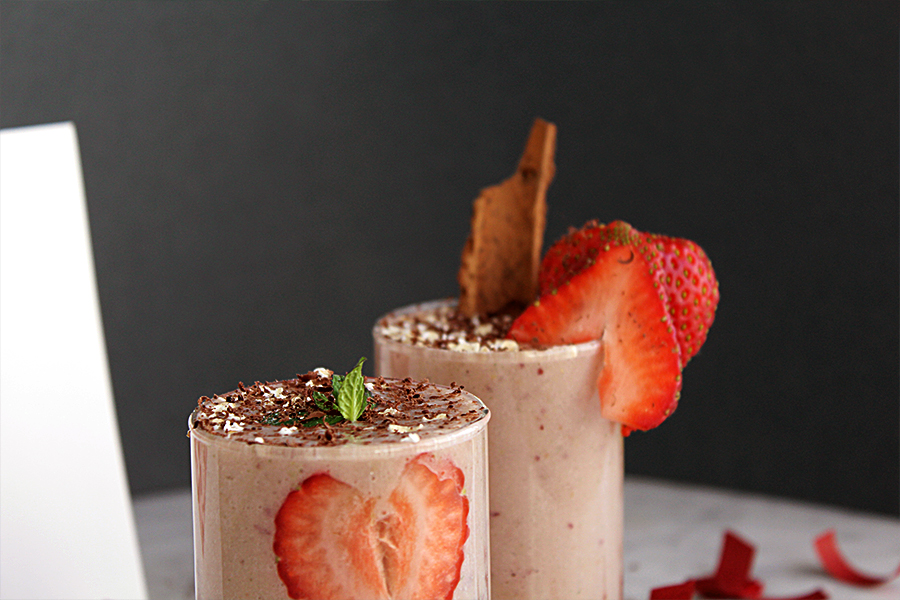 Caring about others is not just on Valentine's Day; it is an everyday, 365 days of the year kind of thing. Focusing on that instead of the materialistic, commercialized day may turn out to be a lot more rewarding than placing all your hopes and dreams on what happens on just ONE day during the year!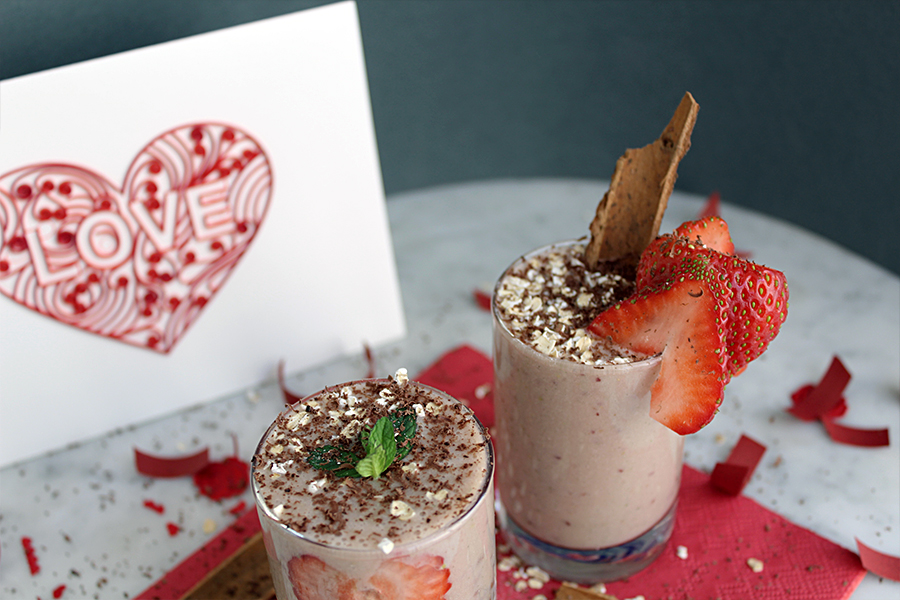 Valentine's Day dinner gets a lot of attention, but there is a plenty of reasons to make this day's breakfast special too.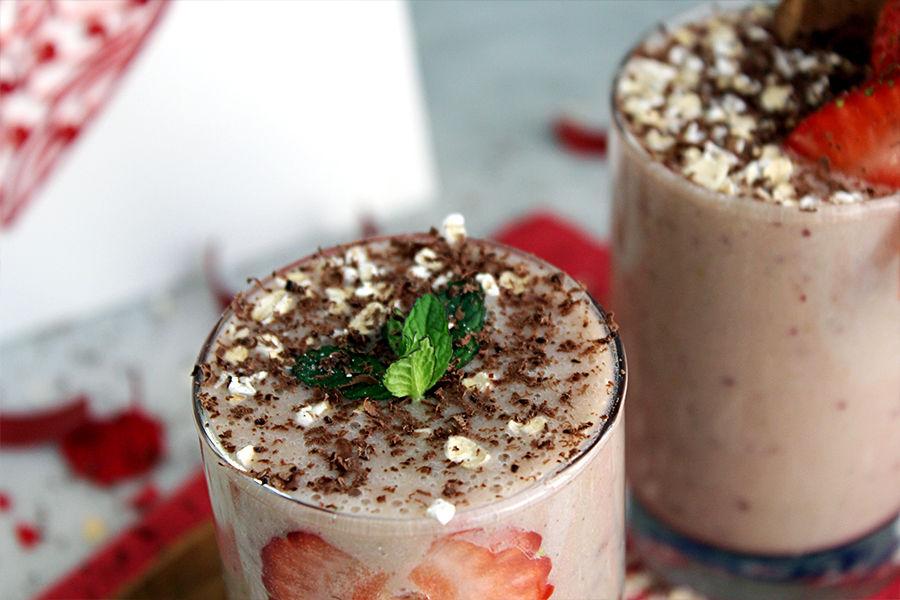 Is there is anything more romantic than breakfast in bed? And what is better than a pink beautiful smoothie that is very quick to do if your partner needs to head to work quickly.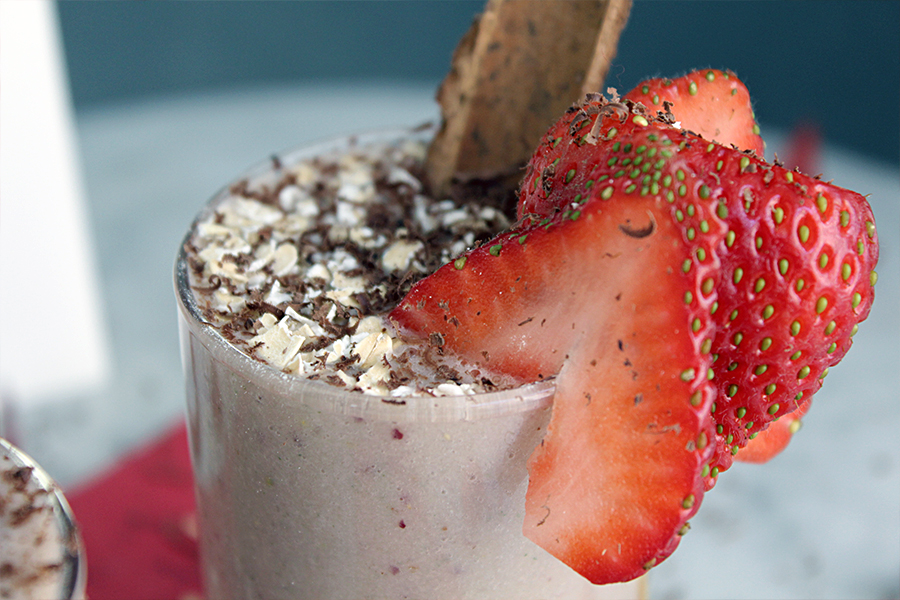 If you're looking for an appropriate Valentine's Day treat to start your day fresh and full of positive vibes even if you don't have a significant other, you couldn't get a much more appropriate treat than this cute little smoothie!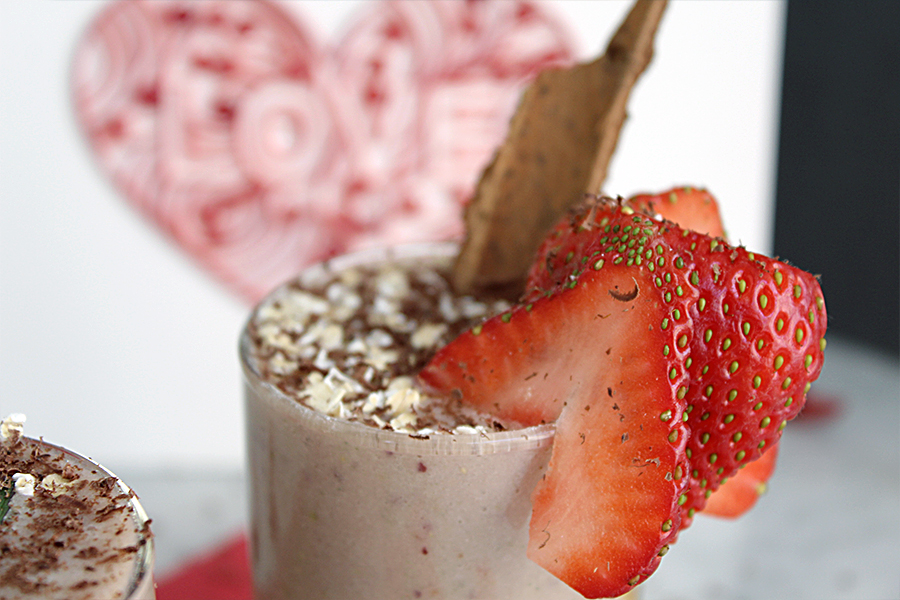 Focus on making the best of this day and each day of your life.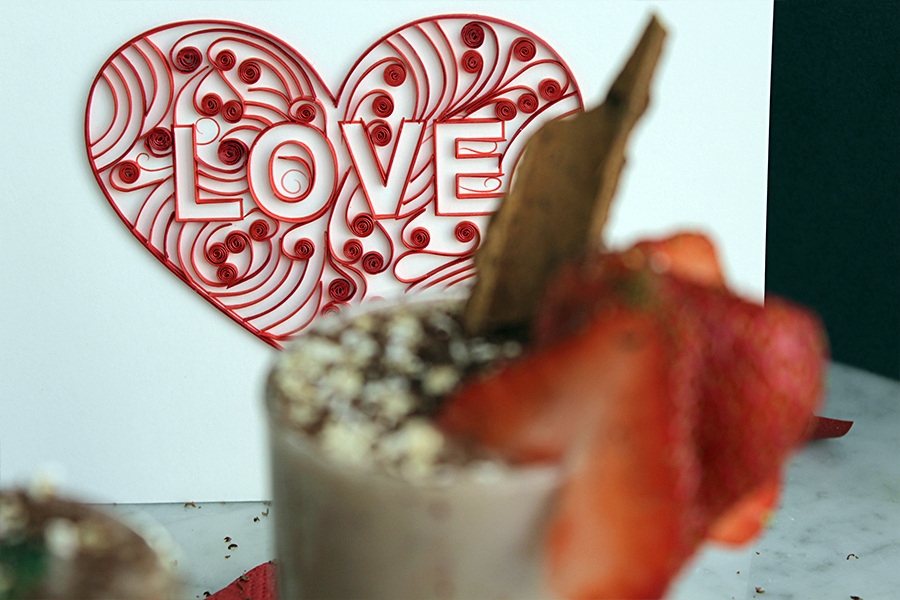 This smoothie is a beautiful fancy way to treat yourself in a healthy way. It is perfect for kids with its bright colors and shades. It is a fun way to show love and care for your family or for your friends.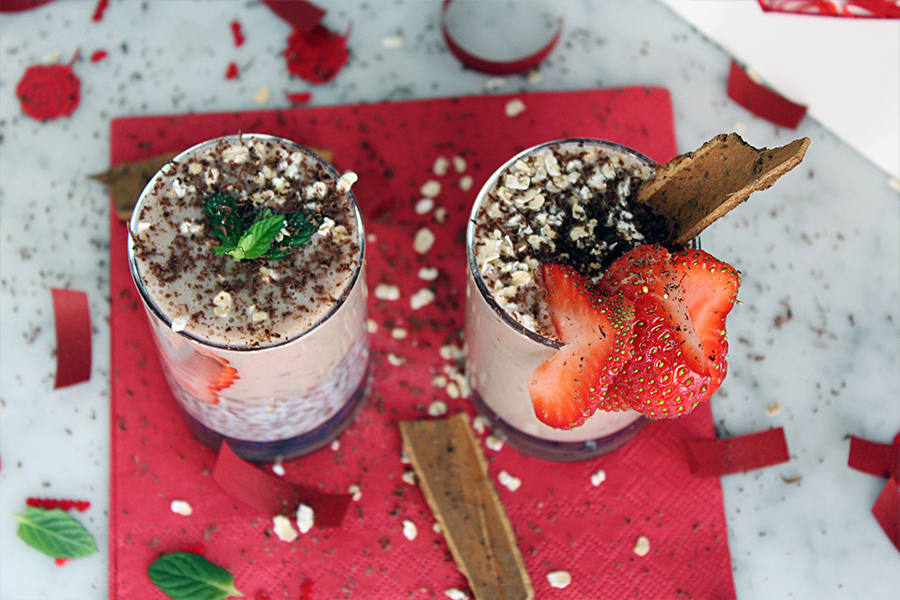 Quick and easy to make, perfect for a fancy breakfast with your girls as well!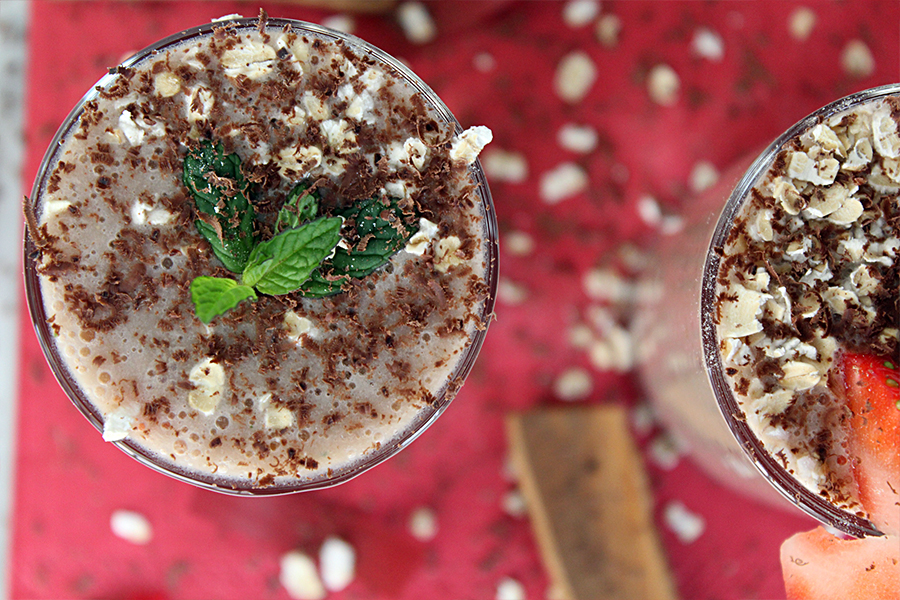 Talking about symbolic gestures, Similar to animals, plants and trees have symbolic meanings. Various folk cultures and traditions throughout our history assign symbolic meanings to plants and fruits.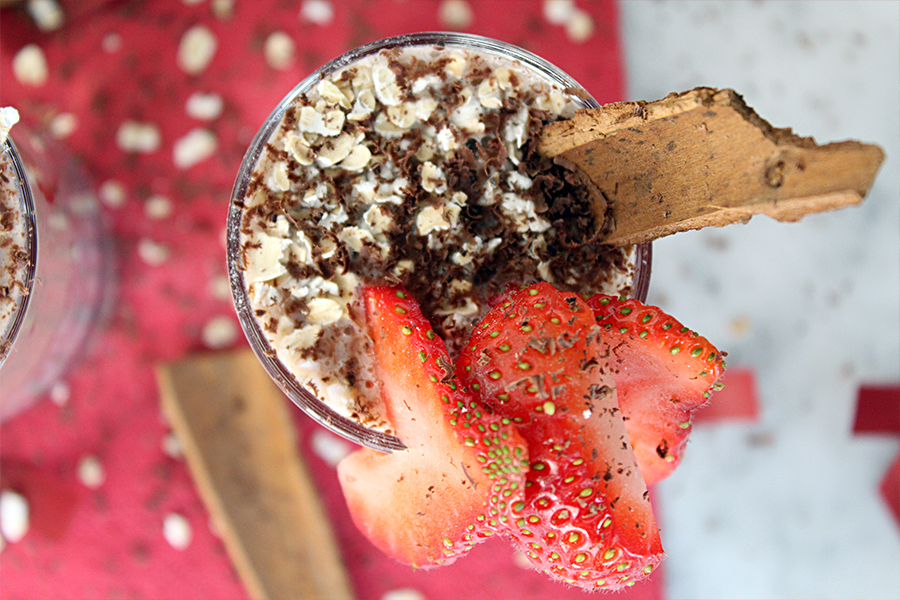 Like apple for example that is considered a symbol of love, healing and immortality in many ancient cultures.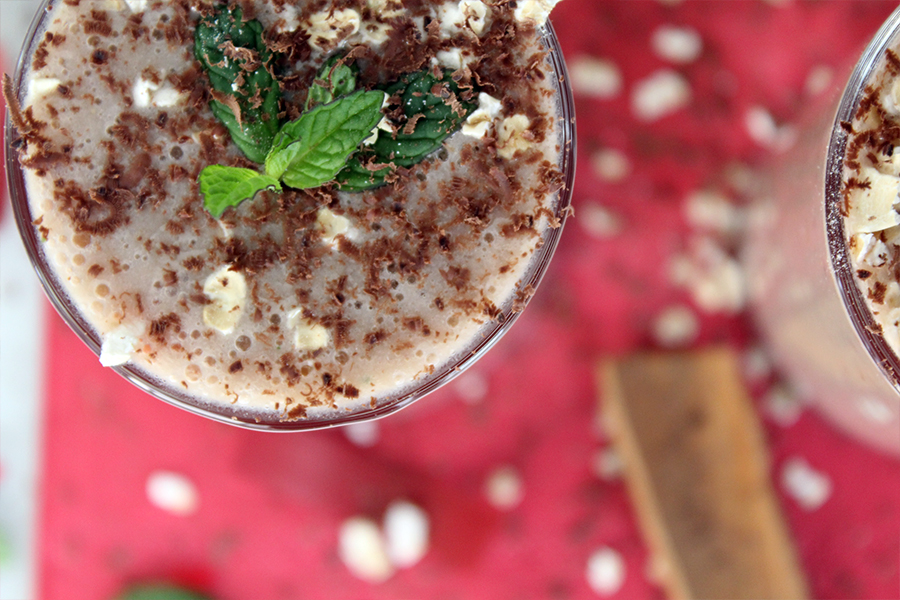 Strawberry that gives this smoothie its beautiful pink color is considered a symbol of love and luck. It symbolizes temptation and passion.it is a symbol of harmony and nourishment of the soul.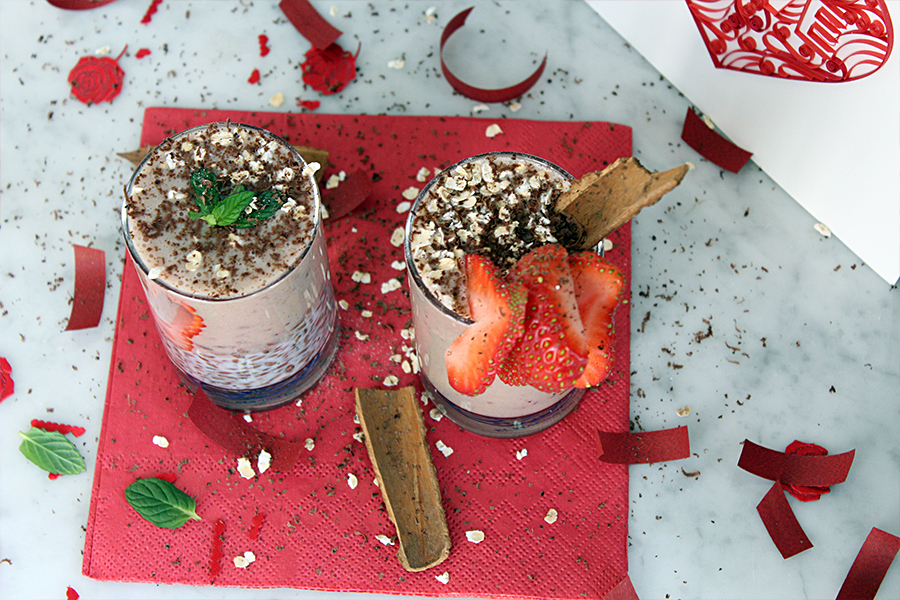 Banana per example symbolizes fertility and prosperity in many ancient cultures.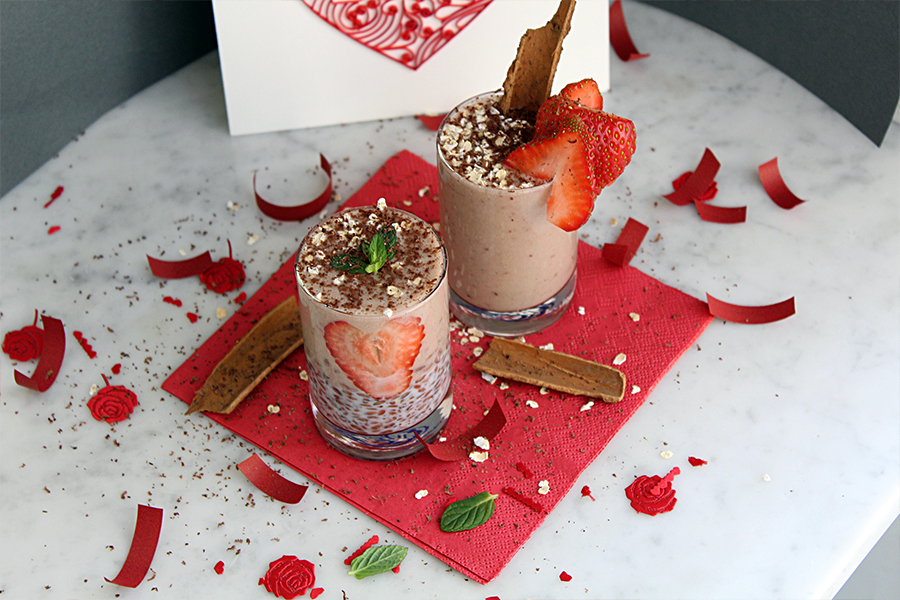 The famous power food "ginger" symbolizes love, money, success and power.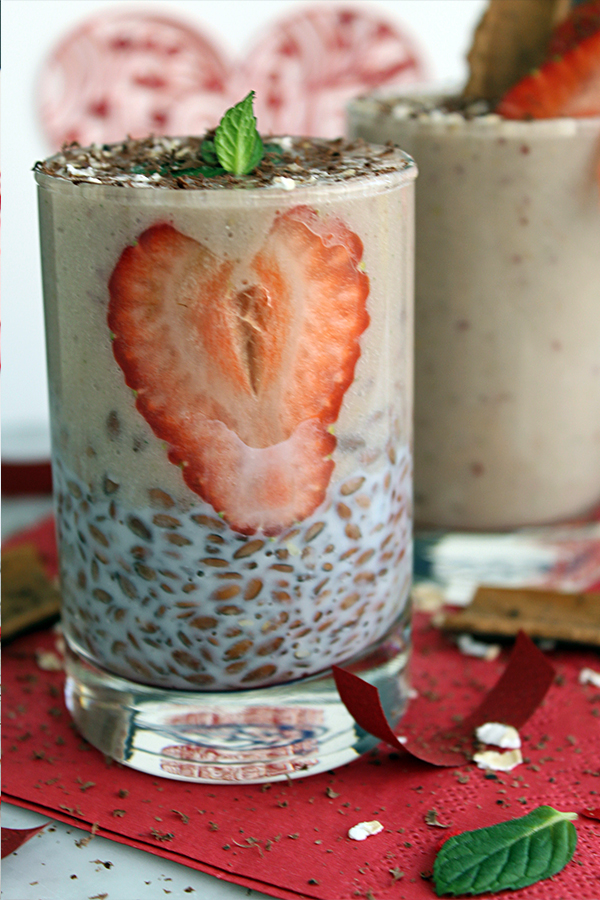 In no way the following symbols should be assumed to be a guide of this plant usage but as this celebration should be a symbolic way of celebrating love I had the curiosity to check what those fruits symbolize other than the many medical proven  health benefits.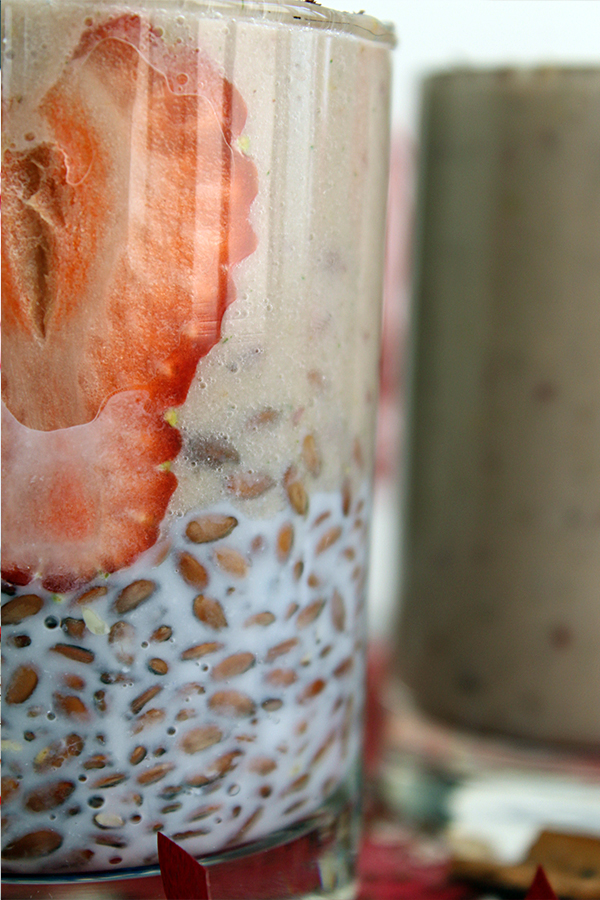 As you see in the pictures it is the most beautiful way to start your day with a bright treat to spoil yourself or your loved ones with!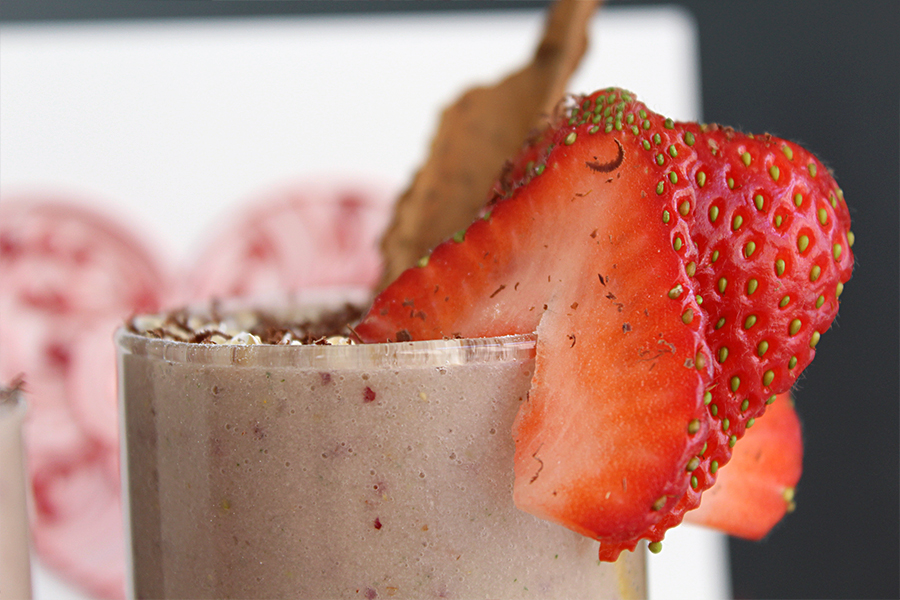 So what's in it!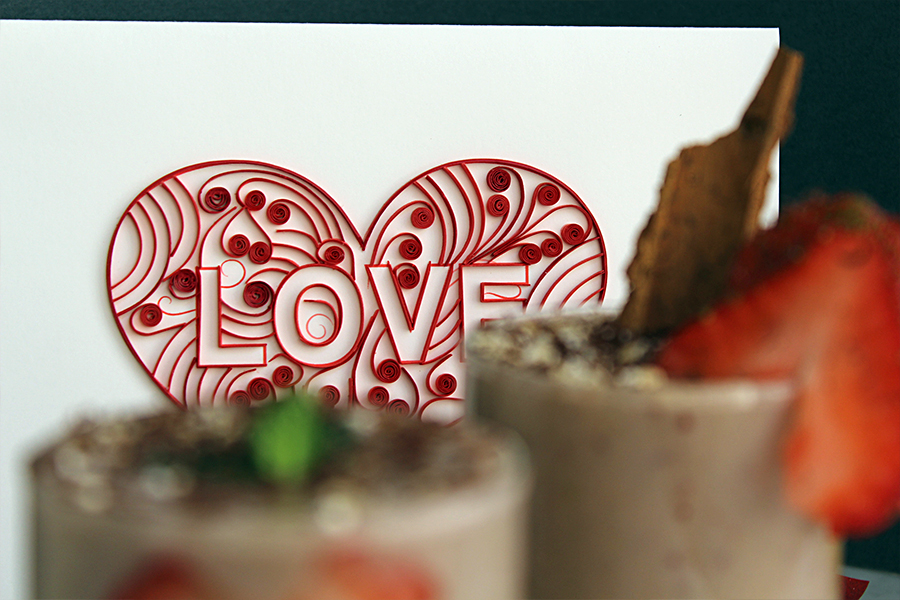 Check this easy recipe for your breakfast in bed on this day and any other day where you feel like spoiling yourself or your loved ones!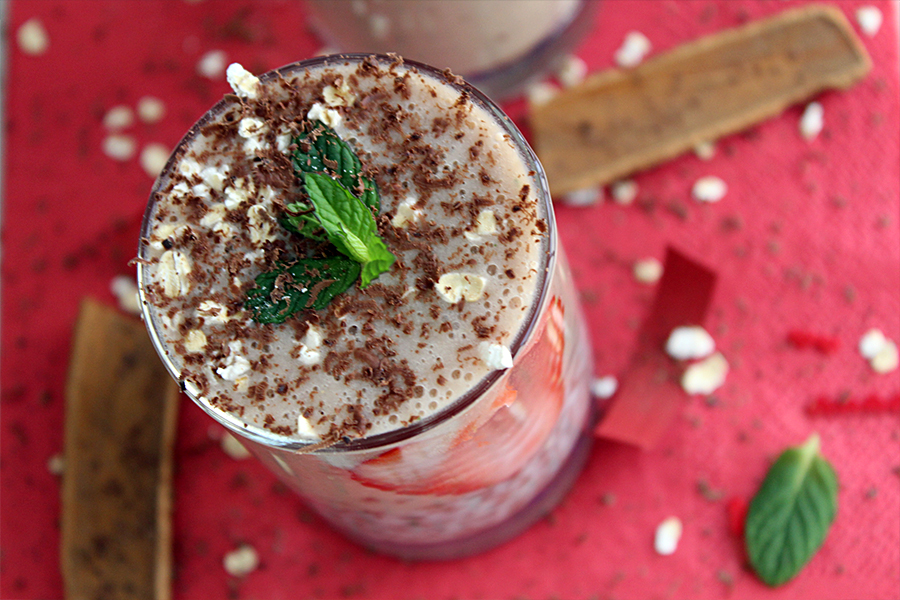 Valentine smoothie:
Yield: between 1-2 servings
Ingredients:                 
10 strawberries washed and chopped
1 red apple washed and chopped
1 banana, chopped
1 tsp. fresh grated ginger
10 fresh mints leave approx.
1 cup unsweetened almond milk
1 Tbsp. flax seed
2 scoop herbalife formula 1 – vanilla (optional)
Dark Chocolate flakes and some oat for garnish (optional)
Instructions:
First start with soaking your flax seed with the almond milk and set aside for as much as you have time.*
Cut your fruits and pour into blender and set aside two very very thin slice of strawberry
Strain the almond milk from flax seed and set the flax seed aside.
Pour almond milk in the blender on top of the fruits add mint and ginger and blend all on high speed.
Divide the flax seed paste between two glass jar.*
The jar must be very dry , after the flax seed, side slowly the heart shaped strawberry slice on the side of the jar so it stick well.
Pour the pink fruit mix over the flax-seed paste.
garnish with some chocolate flakes and oat !
Serve and Enjoy!
Nutritional information:
Serving Size: 1 jar • Calories: 185 • Fat: 5 g • Carbs: 27 g • Fiber: 5 g • Protein: 10 g
 Notes: *soak flax-seed for 30 minutes if you have the time to wait that much, or for better texture just soak it the night before.
*the two serving jars, must be glass and dry so the strawberry would stick on the side. And the strawberry slice should be very thin!