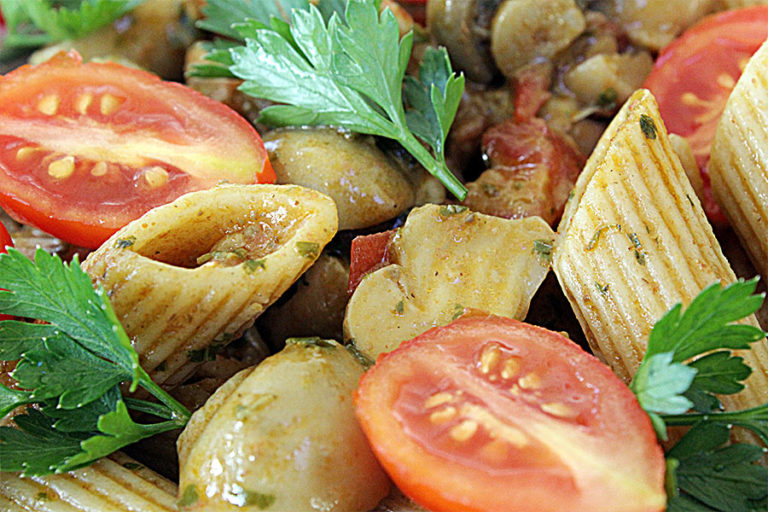 All the idea of homemade pesto sauce is first using less oil, salt and cheese.
And second of all always homemade recipes is better than store bought product , you know your ingredients and you know what is in your and your family food.
you can spread it on anything, chicken fish,salads, bread and sure PASTA, perfect with meatless pasta recipes!
Now move on this recipe:
Ingredients: this recipe makes a small jar of pesto (1 cup approx.)
2 cup fresh basil (I have a small plant on my kitchen window, but you can find it in any supermarket.)
¼ cup pine nuts, toasted (if you like you can use almond or walnuts, tried both and there are great in pesto sauce)
2 to 5 garlic gloves ( I used 5 small gloves, it depend on how much you like garlic)
3 Tbsp. extra virgin olive oil.
1 Tbsp. water
4 Tbsp. parmesan cheese
½ tsp. salt
½ tsp. sweet pepper
¼ tsp. white pepper
1 Tbsp. lemon juice
Instructions:
Put all ingredients in the food processor and blend on high speed.
Blend until everything is mixed, the pesto sauce should be thick but spreadable, if it is too thick add water 1 Tbsp. at the time till it achieve the desirable texture, but don't make it to runny , it should be thick so it coat pasta and other recipe in the best way.
Put pesto sauce in a jar, let it rest for 10 minutes, close the jar and store for 2 weeks in fridge and for months in the freezer.
Nutritional information: yield 14 tablespoon approx.
Serving Size: 1 Tbsp. • Calories: 45 • Fat: 5 g • Carbs: 1 g • Fiber: 1 g • Protein: 1 g