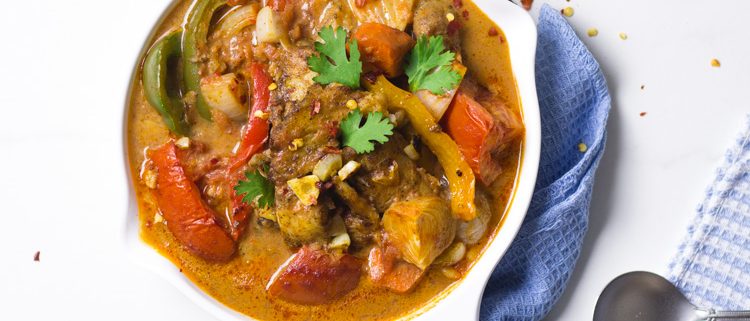 Today's recipe is a very easy, warm and a colorful protein dish.
Some white fish fillet baked in a rich tomato sauce and earthy flavors with a mix of veggies.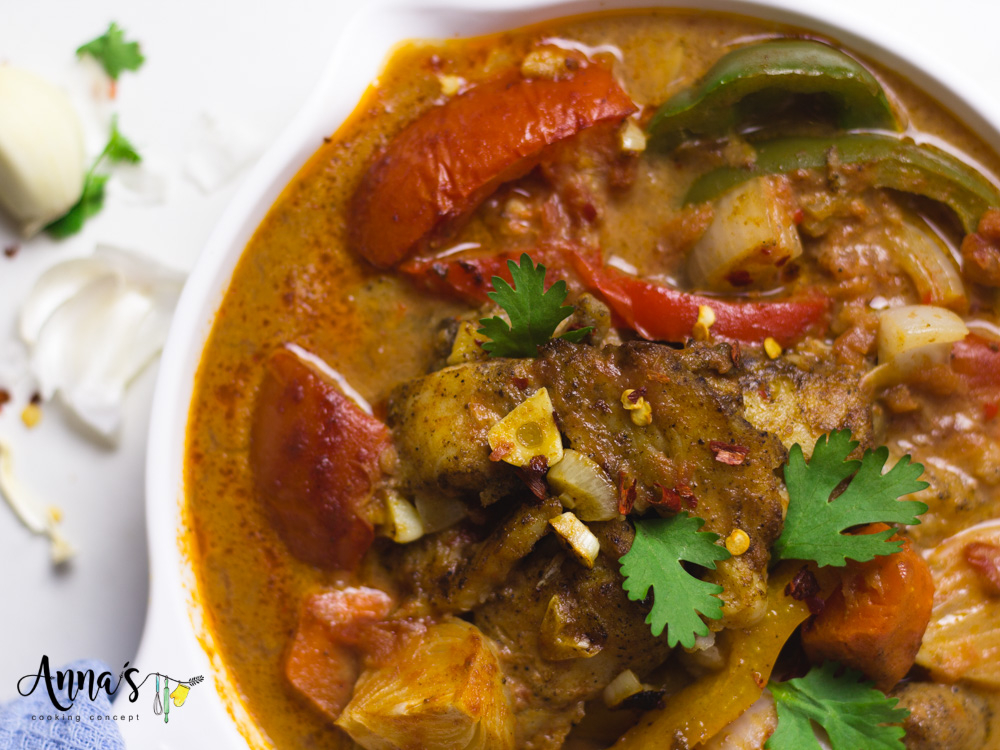 A light meal that is very quick and easy to prepare when you are in a hurry and have no clue what to prepare for dinner or lunch.
It is a comfort food any time of the year and it is very adaptable because you can vary the spices and the adding to the sauce depending on taste and availability.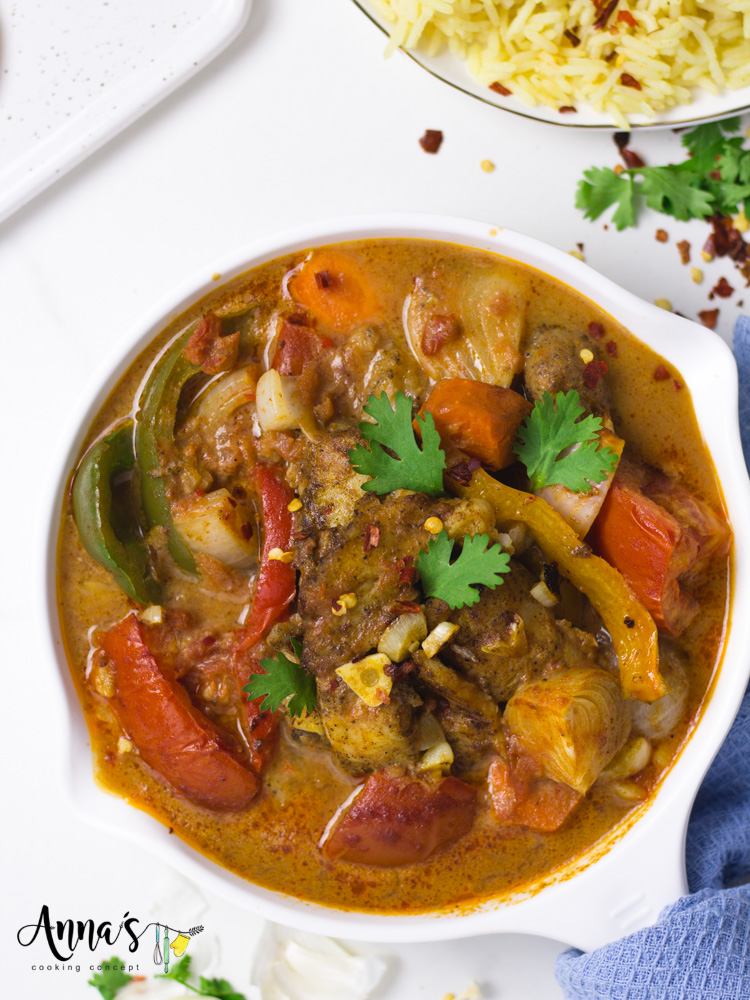 My Middle Eastern roots always must interfere, so I prepared this recipe with a twist of Middle Eastern spice mix of all spices, cinnamon and some fresh coriander and garlics.
I loaded up with some veggies and to make the tomato sauce even richer, I added some coconut milk to keep it dairy free. I don't need to tell you how good it is always the combination of coconut milk with seafood in general and with tomato base stew in specific!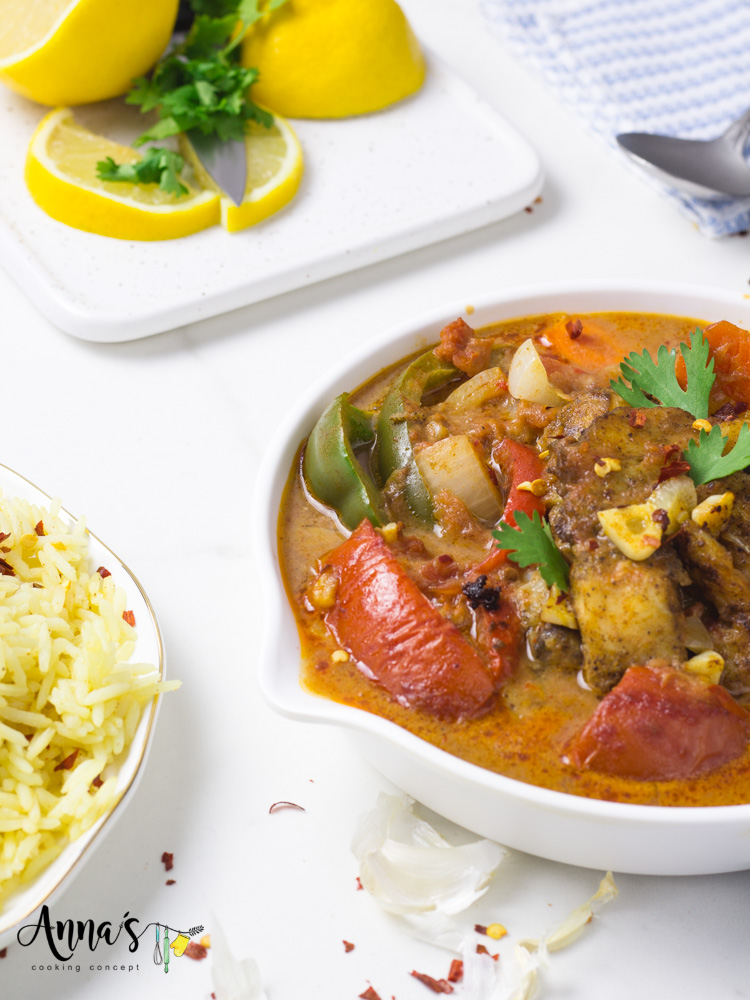 The combination of coconut milk, and Middle Eastern spices when paired with fish adds a certain layer of flavor and exoticness to this stew. And I just love it!
It is lent friendly without dairy in it and very healthy, it fits perfectly into your daily dietary needs. It is high in protein, high on fibers and low on carbs with no artificial additives or processed ingredients.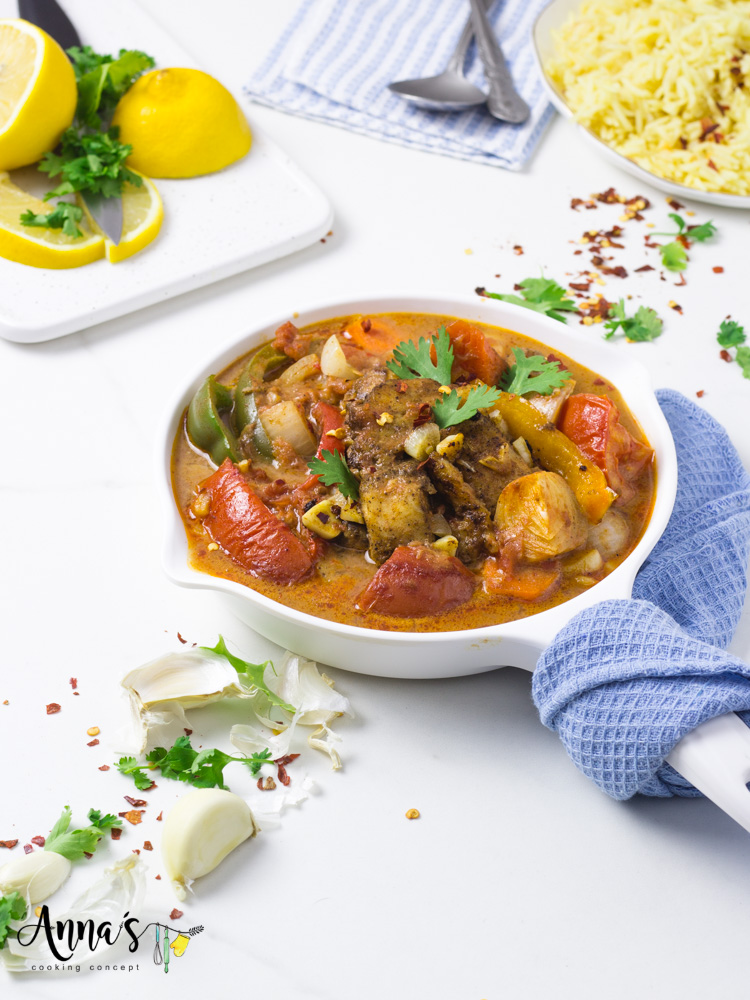 Serve it with rice, some bread or whatever you like , you can'1 go wrong with this beauty what ever the alteration you do to it, it still is gonna be awesome!
for more lent friendly, dairy vegan and vegan recipes you can always check my article about clean eating guide to your 40 days of lent !

Easy Baked Fish Stew
a very easy baked fish stew to prepare whenever you are in a hurry and don't have an idea what to cook for your family!
Course:
lunch, Main Course, stew
Keyword:
baking, fish, healthy, stew
Ingredients
750

g

white fish fillet

cut into medium size pieces

1

tsp

sea salt

1

tbsp

paprika

2

tsp

seven spices

1/2

tsp

chili flakes

1

tsp

turmeric

1/2

tsp

white pepper

1

Tbsp

olive oil

2

cloves

garlic

minced

1

small batch

fresh coriander

roughly chopped

230

ml

tomato sauce

1

tbsp

tomato paste

3/4

cup

coconut milk

(see notes)

1

whole

yellow bell pepper

cut into rings

1

whole

green bell pepper

cut into rings

1

whole

red bell pepper

cut into rings

6-7

small

onion

peeled and washed

1

head

garlic

peeled and washed

2

medium

carrots

cut into medium peices

3-4

small

tomato

wash and quartered

1

tbsp

lemon juice

1

tbsp

pomegranate molasses
Instructions
start with cutting and preparing the fish fillet.

in a deep glass bowl mix the fish with salt, paprika, seven spices, chili flakes, turmeric, white pepper , mix it all together close and keep in the fridge while preparing the other ingredients

on medium high heat , add the olive oil and a deep pan , and add the garlic and cook through until you start smelling the aroma, than add the coriander and cook through for an extra 1 minute.

add the tomato sauce and tomato paste, and cook though until it start boiling.

lower the heat and add the coconut milk .

and let it all simmer together for 5 minutes

Meanwhile chop all your veggies (green pepper, onion, carrots, garlic , tomato…)

arrange the fish pieces and all the veggies in a baking deep tray .

turn of the heat on the sauce and pour it over the baking tray . cover it with some aluminium foil and bake it for 20 minutes covered.

than remove the foil , drizzle the lemon juice and the pomegranate molasses and bake for an extra 10 minutes until the carrots are soft but not to soft that fall apart.

remove from oven and serve with some steamed rice aside .
Recipe Notes
I used coconut milk to make this recipe lent friendly ( dairy free) but you can easily replace it with any kind of milk of your liking but i highly recommend to try it first with coconut milk because it goes so well with this recipe!
You can mix and match with the veggies, whatever you have in hand.
this recipe is perfect for meal prep it can be stored for up to 4 days in the fridge.