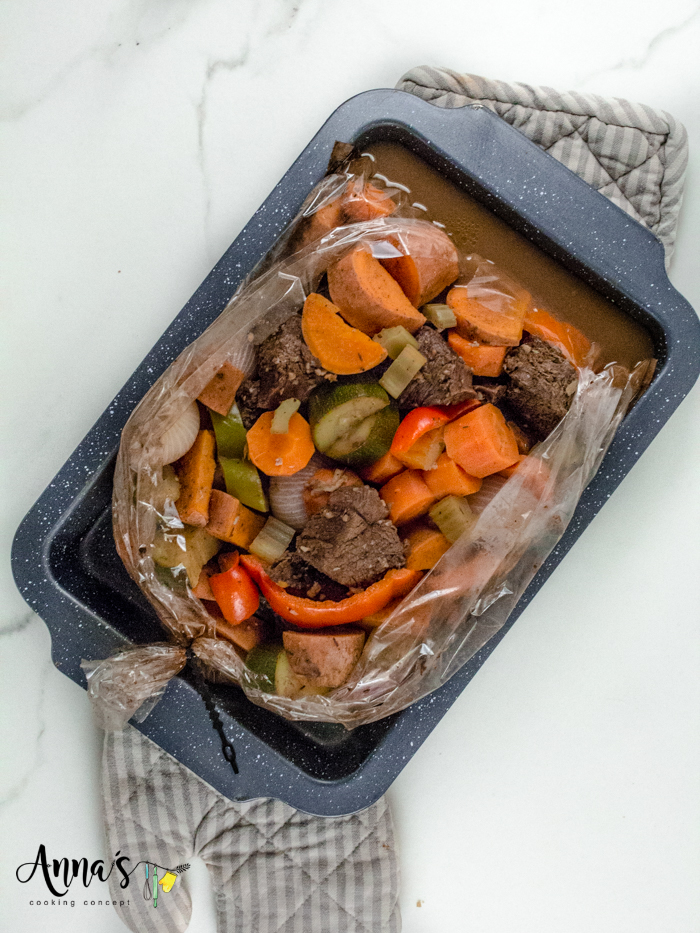 coming back from a vacation straight to work was hectic!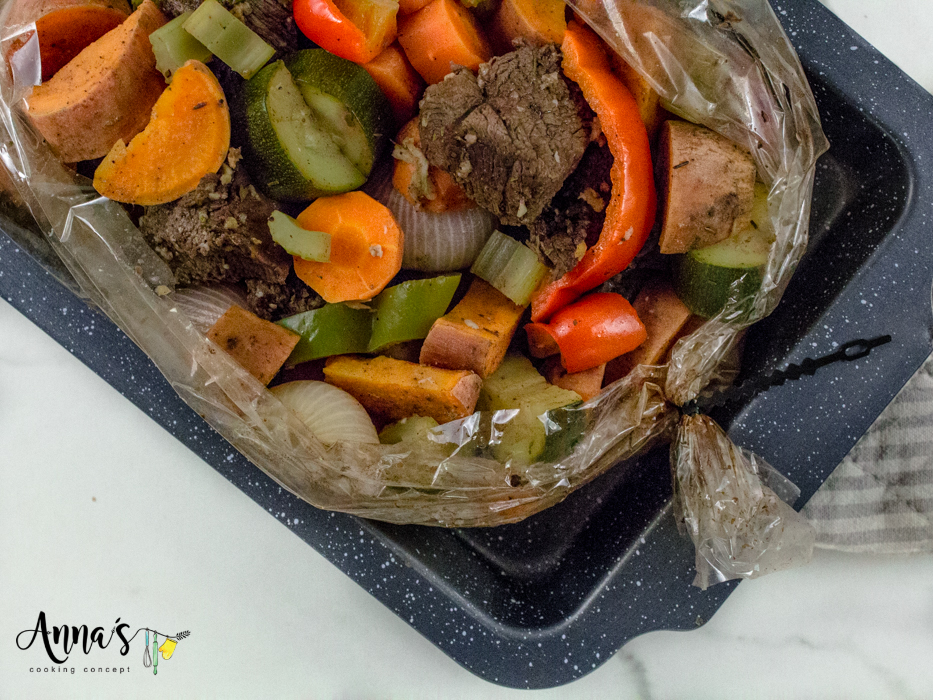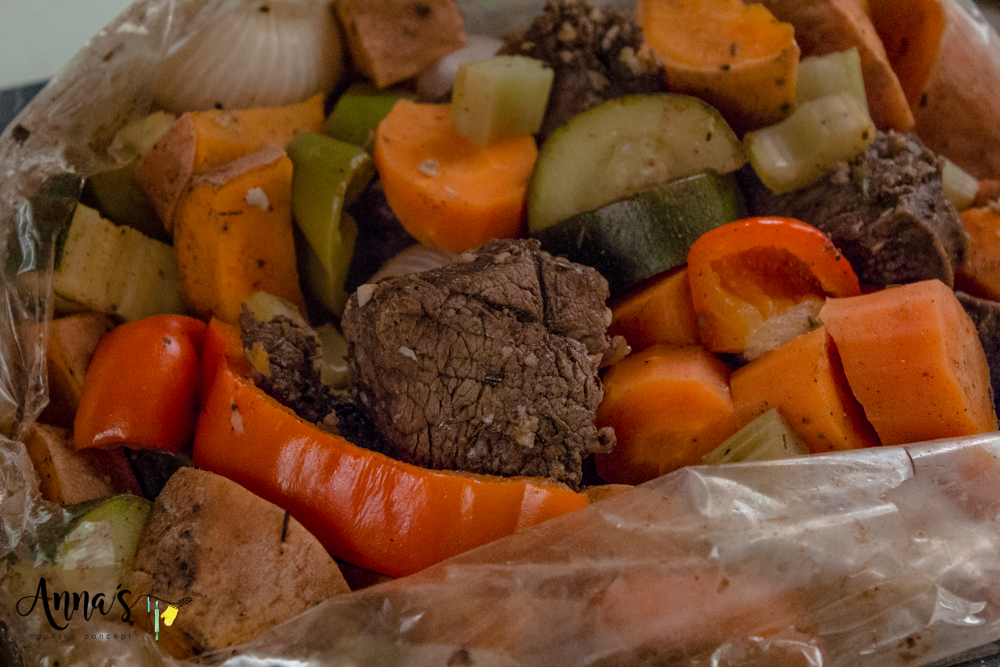 running from work back home then back to finish packing and cleanning and i have of course also cooking to do
to prepare for the next day's lunch for me and my husband.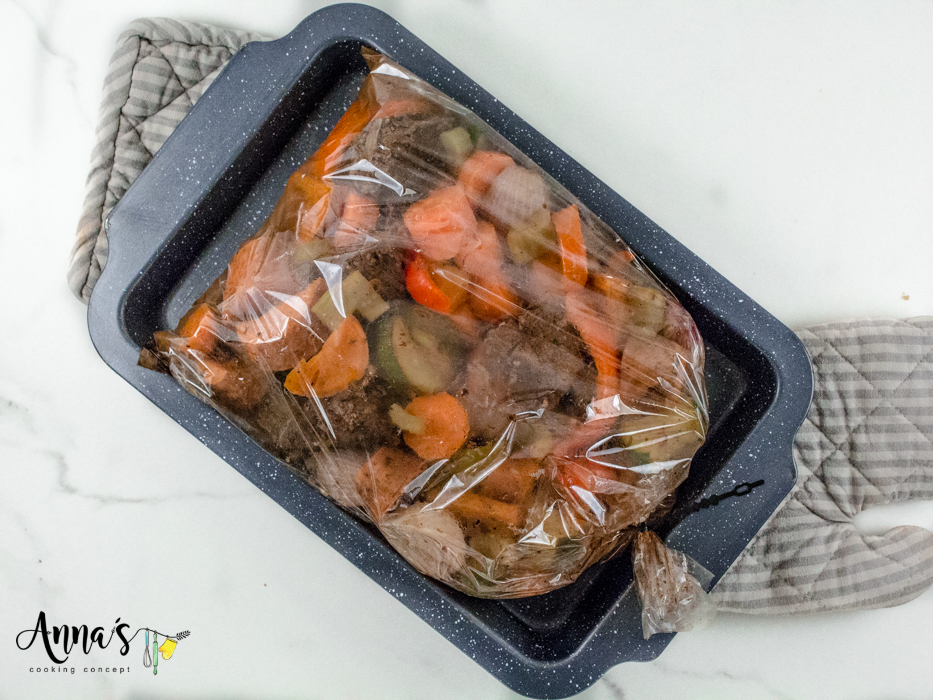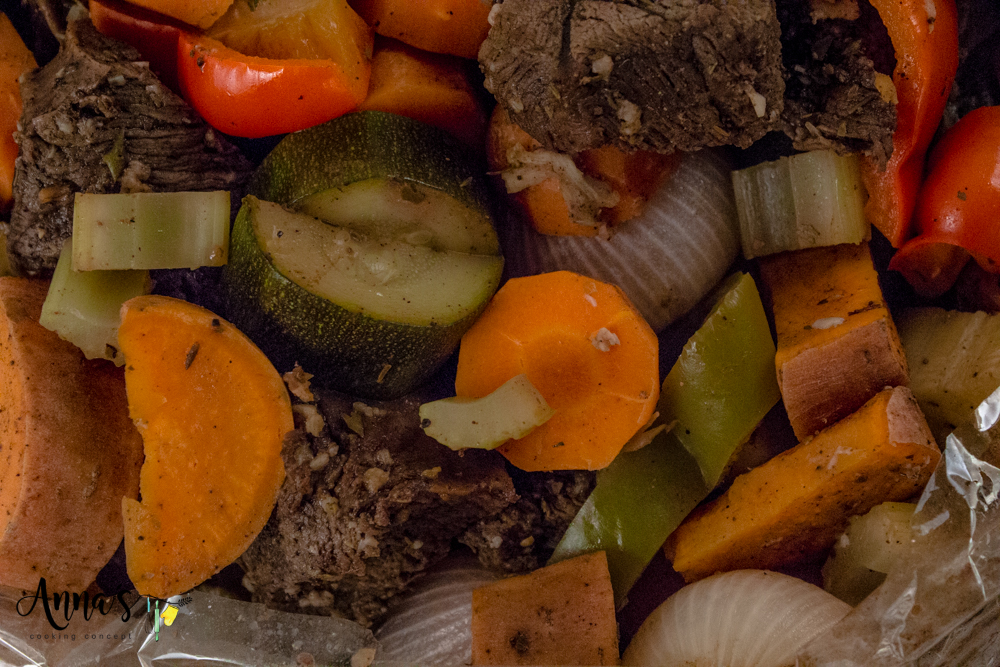 Trust me after this long vacation eating and drinking we needed some healthy meals with a lot of protein and vegetables.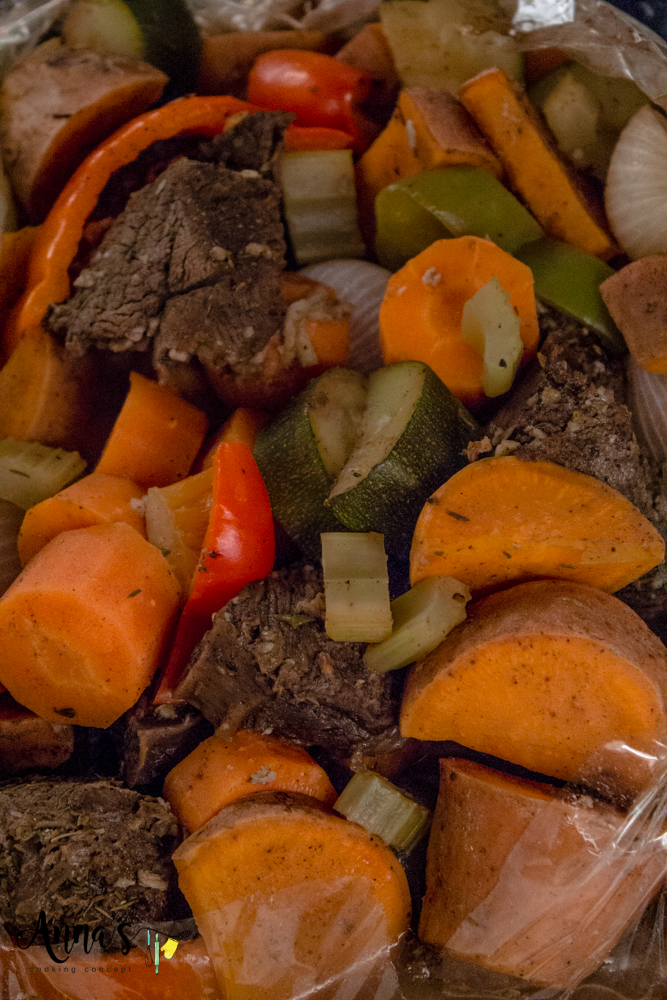 my recipe for today is a perfect recipe when you are in a rush and don't have much time to spend in the kitchen.
healthy, balanced and super easy to do just chop, pop and bake!

beef cubes and vegetables oven bag stew
this weekend, I was still on vacation and I had to cook something quickly so we can "survive" those few days till The weekend.And Oh God, This 2 steps meals was amazing as you can see from The picture you can imagine the taste!

Ingredients
500

g

beef large cubes

lean

1

tsp

salt

1

tsp

7 spices seasoning

2

tbsp

soy sauce

low sodium

1

tbsp

apple cider vinegar

1

tbsp

mustard

5

garlic cloves

minced

2

lemon juice

1/2

tbsp

dijon mustard

1

tsp

oregano

dry

1

tsp

thyme

dry

10

cloves

garlic

whole

10

whole

onion

small

2

carrots

cut into 1 cm slices

2

medium

sweet potato

cut into 1 cm slices

1

big

zuchini

cut into 1 cm slices

1

medium

green pepper

cut into 1 cm rings

1

medium

orange pepper

cut into 1 cm rings

1

medium

oven safe bag
Instructions
mix the meet cubes with the first 10 ingredients until thyme and let it soak for at least 15 minutes in the sauce in the fridge in a closed container. preferably glass.

preheat oven on 200 C.

while the beef is marinating, wash and cut all the vegetables that need to be cut. set aside.

remove beef from fridge add the veggies and mix it all together until everything is coated with the beef sauce.

pour everything including all the extra sauce in the oven bag close it , lay it in a baking tray, poke few small holes in the top of the bag with the tip of the knife.

bake in the oven for 45 till 55 min.

turn off the heat and let it sit in the oven for 5 minutes.

remove from oven open up the bag.

serve and enjoy!
Recipe Notes
you can find the oven bag in any grocery stores in the kitchen wrapping paper section or in the baking section, they have small big and medium size I usually like to buy the medium that can do 4 servings . but adjust as you needs require.
you can mix and match with the ingredients but I really recommend sticking with the sweet potato because it goes great with the beef.
you can bake a big batch and store in the fridge for days up to 4 days.