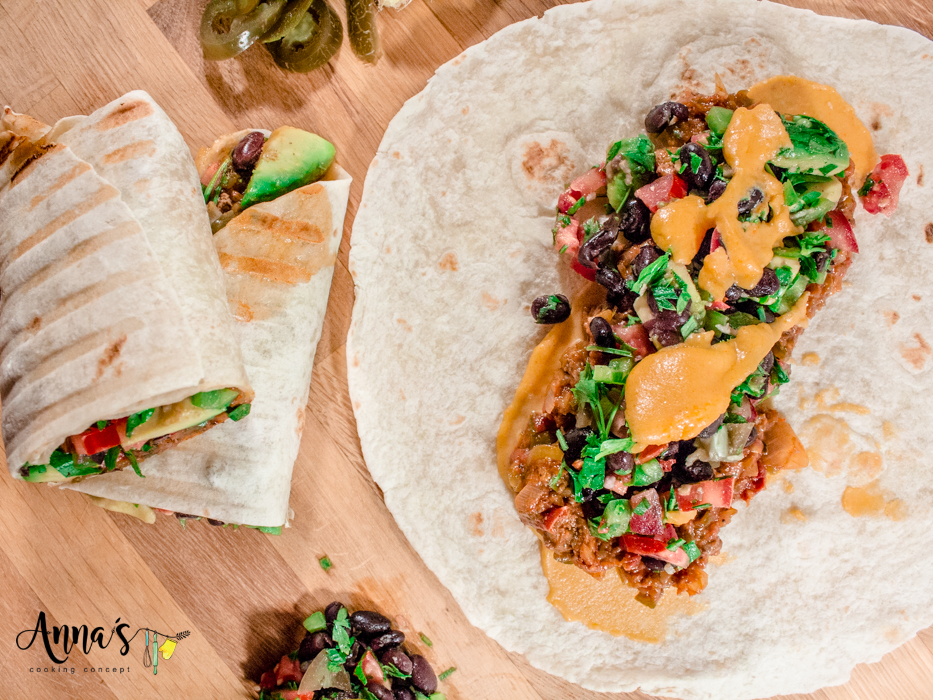 After a lot of requests for my famous beef burritos that amazed many of my guests, I decided to share with you my (not so) secret.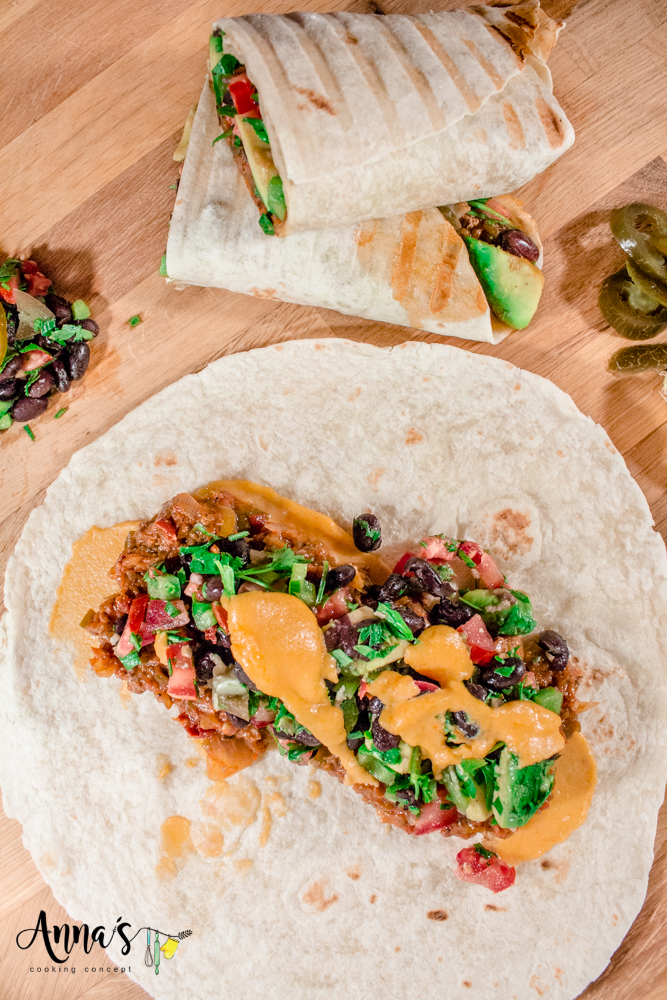 Today's recipe is a quick Mexican beef burritos made from scratch with no need to use any pre-packed seasoning and ingredients that are loaded with unhealthy processed chemical ingredients.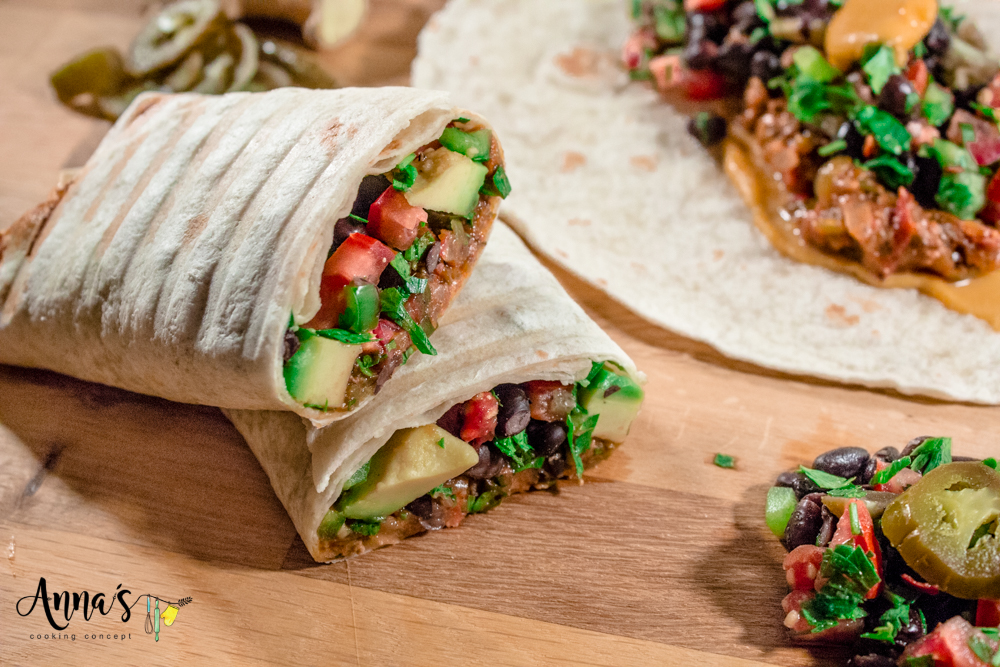 You can enjoy a guilt-free healthy version of your favorite burritos with your family and loved one without worrying about infecting their health with additional unhealthy and unnecessary addings like the store bought burritos versions.
perfect for your next meal prep, just wrap it toasted and store it!
like I did in the picture below, I just prepared all the ingredients on my meal prep day in the weekend and assemble it the day before I wanted to take it as lunch!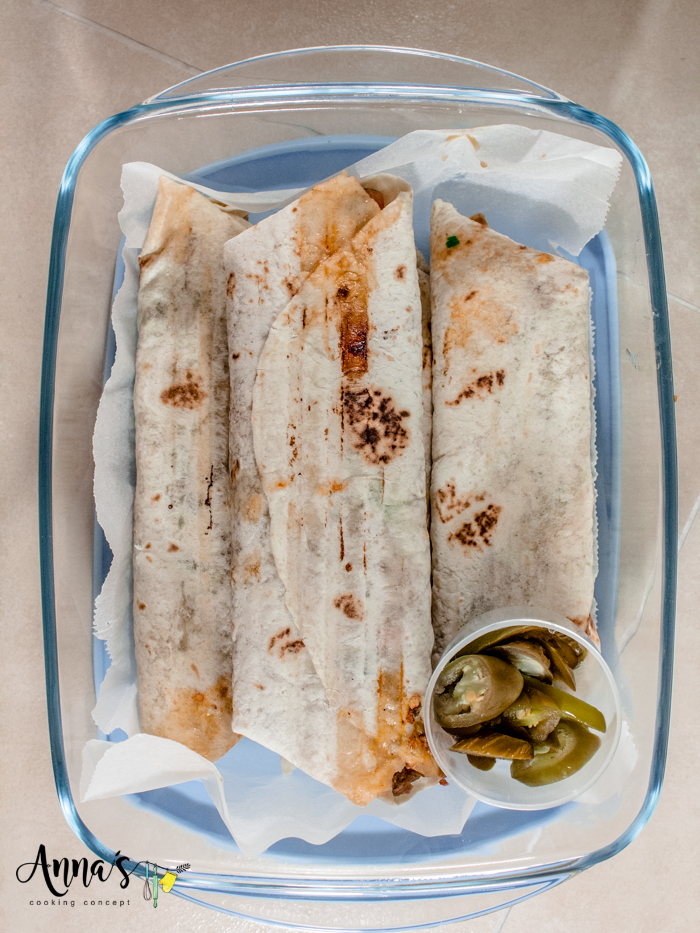 Recipe:
Homemade Beef Burritos
serve 6 wraps
INGREDIENTS:
For the beef:
1 Tbsp. rapeseed oil*

300 g minced beef

1 big onion, finely chopped

1 green pepper, finely chopped

1 tomato, finely chopped

2 Tbsp. tomato paste
For the seasoning mix:
1 Tbsp. sweet paprika

1 Tbsp. cumin powder

1 Tsp. garlic powder

1/2 Tsp. hot chili powder *

1/2 tsp. black pepper

1/2 tsp. salt

1/2 tsp. dry oregano

1 tsp. coriander powder

1 tsp. cocoa powder.
For the Salsa:
1/4 cup washed and chopped cilantro

1 can black bean , drained

1 tomato cut into cubes

1 medium green pepper cut into cubes

jalapeno pickles , 2 Tbsp. cut into pieces*

1 avocado cut into cubes*

1/2 tsp. black pepper

1/2 tsp. salt

2 Tbsp. lemon juice

1/2 tsp. chili flakes

1 tsp. fresh grated ginger or 1/2 tsp. ginger powder.
Cheddar cheese dressing:
1/2 cup heavy cream

1 cup cheddar cheese, freshly grated

1 tsp. sweet paprika powder

1/4 tsp. hot chili powder

1/4 tsp. garlic powder
for serving:
large tortilla wraps

some cilantro and jalapeno for garnish
INSTRUCTIONS:
For the beef:
heat oil in large pan, on medium-high heat, once heated add chopped onion and cook until tender

add the green pepper and cook it through until tender.

add the beef and with a wooden spatula break the meat up until you have small crumbles, cook on medium heat until it is browned, light brown don't burn it!

add the seasoning mixture and mix it well with the meat until everything is coated with the spices.

add the tomato and the paste mix it all together and bring to simmer over medium heat stirring and breaking any big meat chunks left .

after the sauce is thickened and there no sauce left , turn off the heat and set aside to cool a little bit.
For the salsa:
just mix everything together and set aside for assembly later on.
For the cheese dressing:
in a small casserole bring to boil the heavy cream

lower the heat for medium and add the cheddar cheese once it start to boil and mix it together.

add the seasonings and mix it all together.

keep stirring until you have a thick mixture , it don't take time till thicken ( 5min approx.)

turn of the heat and set aside.
for serving:
open one tortilla

spread the cheese on it top with beef mixture and salsa

wrap it and toast it until golden brown

serve and enjoy!
NOTES:
you can substitute the rapeseed oil with any vegetable oil with light flavor that you like

for the chili powder you can adjust the spiciness to your taste and just like mild

for the jalapeno you can use fresh or pickled, the fresh one is too strong for me

for meal prep: I prepare everything separately during my meal prep day and I store each part in a glass food container in the fridge after they cool down, the day before I want to take it as lunch , I preheat the cheese for 30 sec in the microwave so it will be spreadable again and I assemble everything together and toast it, let it cool a little bit and store it for the next day. the next day on lunch I enjoy it cold or you can preheat it for 1 min in the microwave.

it stay for days in the fridge if not assembled and if you want an easier way, you can assemble it wrap it and pop it in the freezer up to 3 months, just remove and preheat in microwave for 8 minutes.