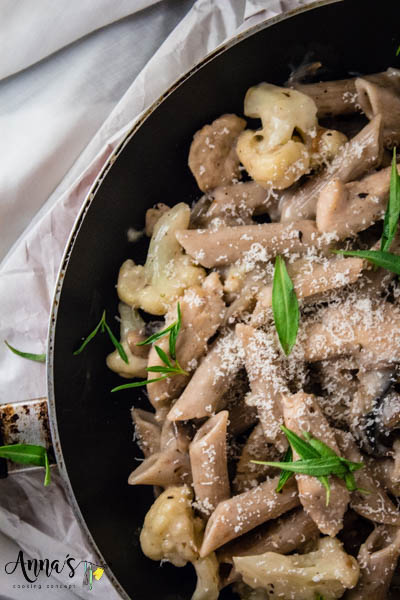 I know too many people may think I am crazy for saying this, but I have never been a fan of white sauce with pasta, I am a red sauce kind of girl.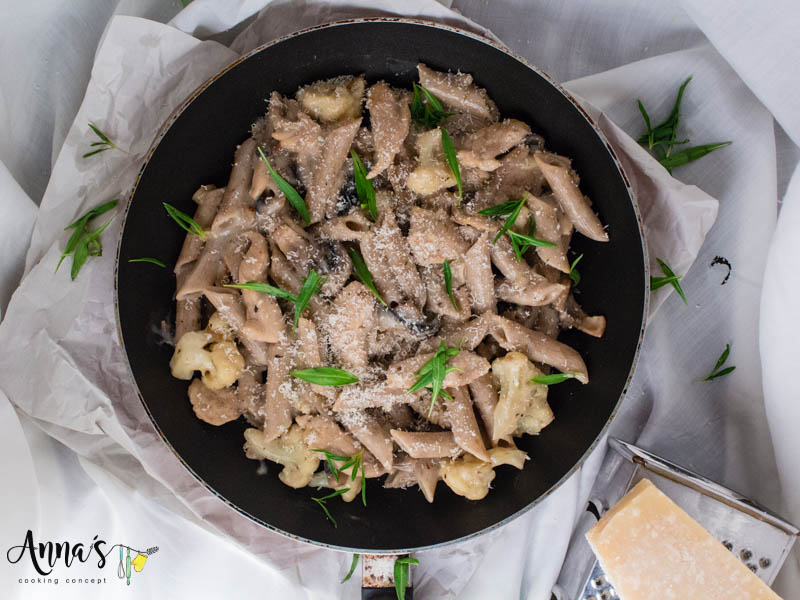 What made me avoid the creamy white sauces dishes is that I never feel well after eating dairy products especially the milk and dairy sauces. I eat yogurt and fermented versions but the non-fermented dairies are not my friends.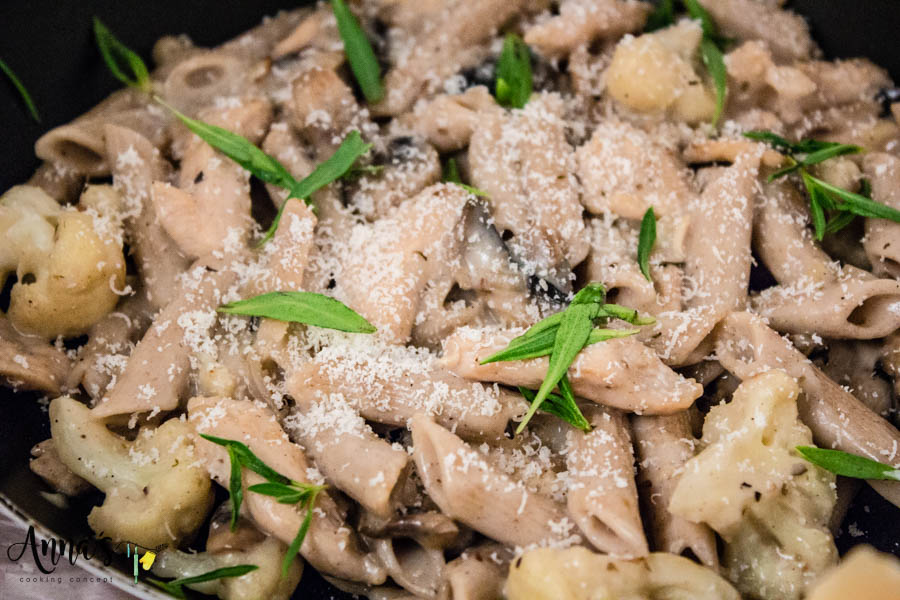 But my husband loves anything with white creamy sauce which made me start experimenting with it to find a dairy free Alfredo sauce that I can use to cook for me and my husband that is very close to the traditional one. IT WORKED!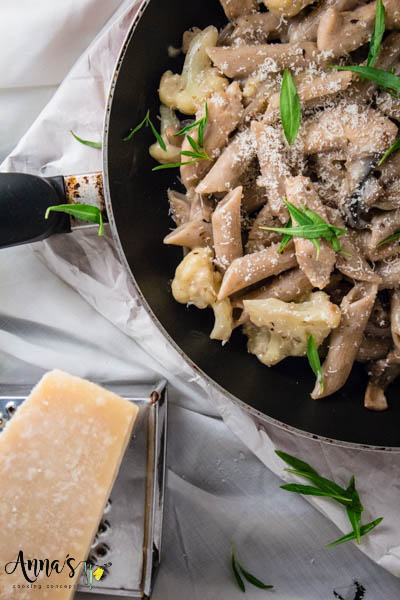 You are going to love it because it is simple and super creamy. I prepare it with fresh mushrooms and some chicken breast and made my husband favorite dish "the chicken alfredo" that tasted even better from the original one in just 25 minutes!!!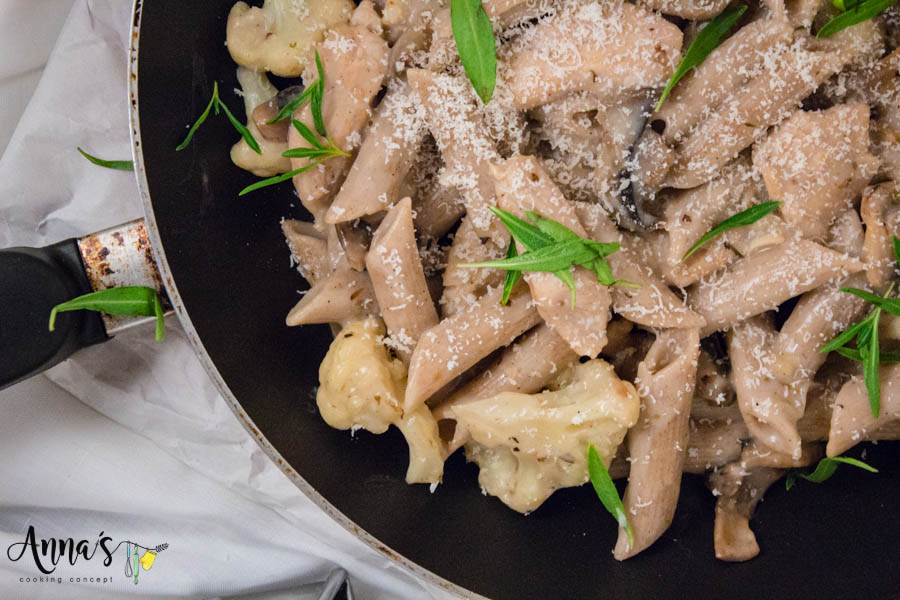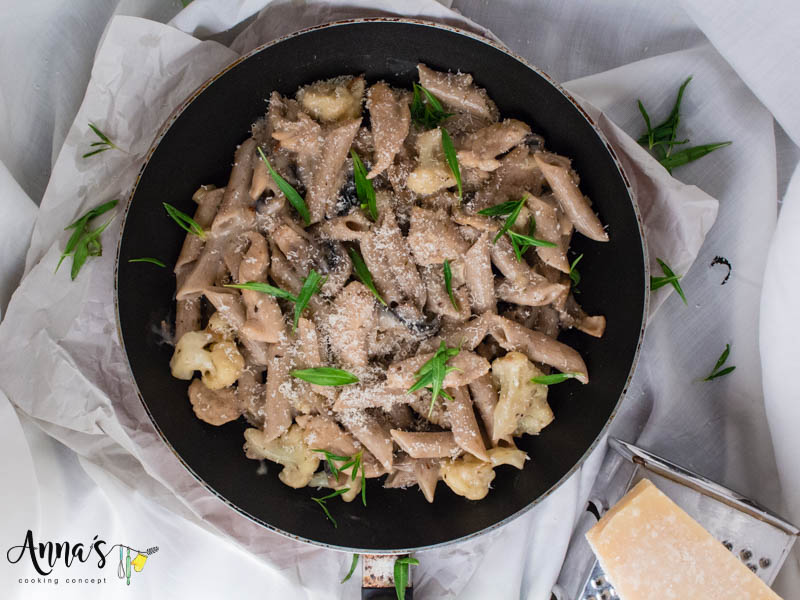 Delight Chicken Alfredo Pan
2018-05-29 13:02:22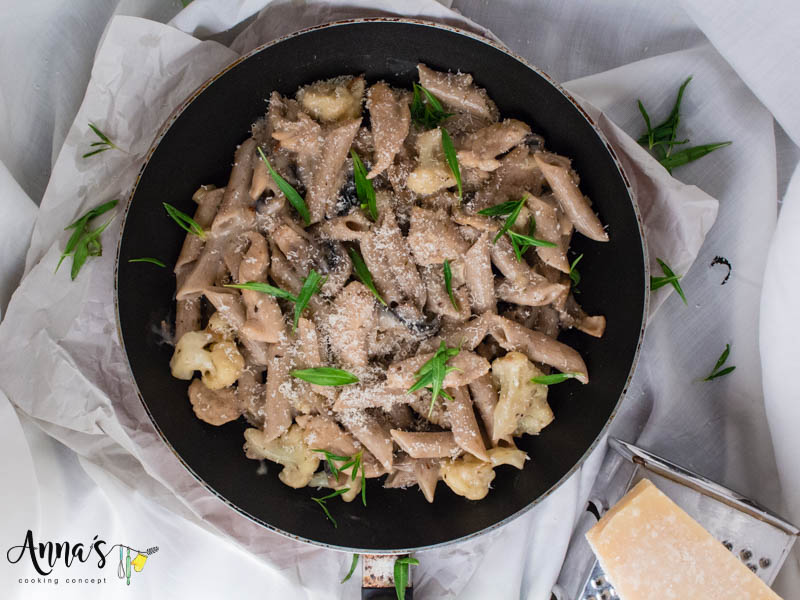 Serves 2
this recipe is healthier, dairy free and gluten free that you can easily make it vegan by using meatless chicken ball instead of normal chicken!
for the Alfredo sauce
2 Cups Unsweetened Almond Milk
2 Tbsp. Cornstarch
2 tsp. salt
1-2 tsp. Black Pepper
2 tsp. dried oregano
2 tsp. dried thyme
for the chicken
1 small onion, Minced
2-3 Garlic cloves, Minced
10 fresh mushroom, sliced
1 Tbsp. rapeseed oil
Chicken breast cut into cubed (250 g)
1 tsp. white pepper
1 cup cauliflower cut into small florets
for the pasta
1 cup buckwheat pasta uncooked
water and salt
Instructions
start with cooking the pasta according to the package, drain and set aside.
preheat half the quantity of the oil, for the chicken on high heat , add the chicken cubes and cook through around 4 min on each side.
cook it it until it get golden brown and cook through from inside. remove from the pan and set aside.
in the same pan , add the other half of the oil, add the garlic and the onion and cook until tender, add the mushrooms and white pepper and dash of salt and cook through till the mushroom become tender. add the cauliflower and cook through until the cauliflower are tender but not too much around 5 minutes keep tossing all the ingredients around.
in a mixing bowl, mix the cold almond milk with cornstarch until the cornstarch dissolve in the almond milk .
in a deep small pan add the almond milk mixture and keep whisking on high heat until it start to boil.
lower the heat and keep whisking to let it simmer.
add the pepper and salt and mix it all together and keep mixing until the sauce thicken.
now time to combine everything, add to the mushrooms mixture the chicken and the cooked pasta and the Alfredo sauce and mix it all together on low heat until everything is well combined.
serve and enjoy!
Notes
you can use any kind of pasta but I prefer a less processed type of pasta.
you can easily make it a vegan Alfredo pasta with replacing the chicken with the meatless chicken balls. you can check the link below for the recipe.
you can garnish with some Parmesan cheese and fresh thyme before serving
annacookingconcept.com http://annacookingconcept.com/
for a vegan version of this recipe you can check this recipe!

and you can enjoy more great recipes with those amazing meatless meatballs.