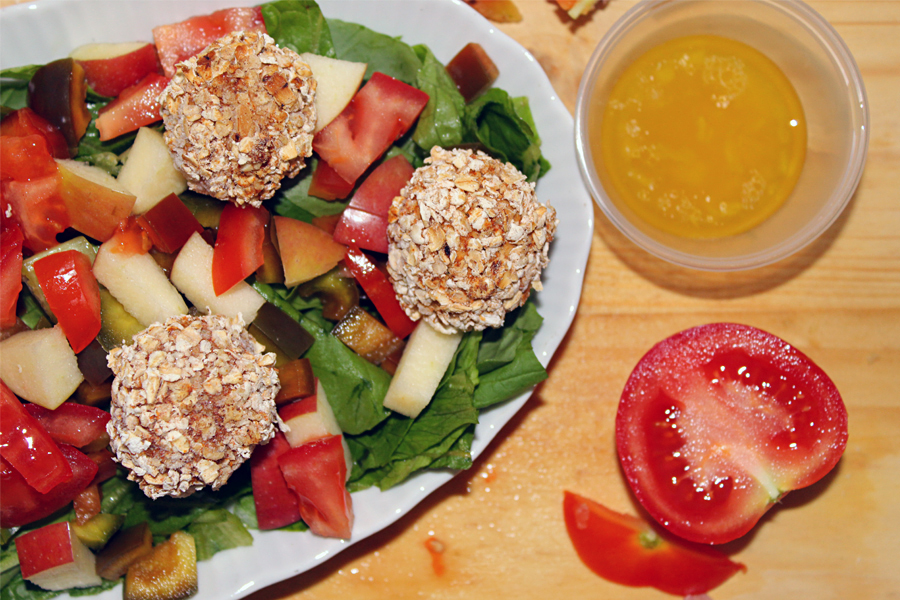 Remember those cute little healthy chicken bites that you can cook and freeze for later use. Well, that is the time for you to use them.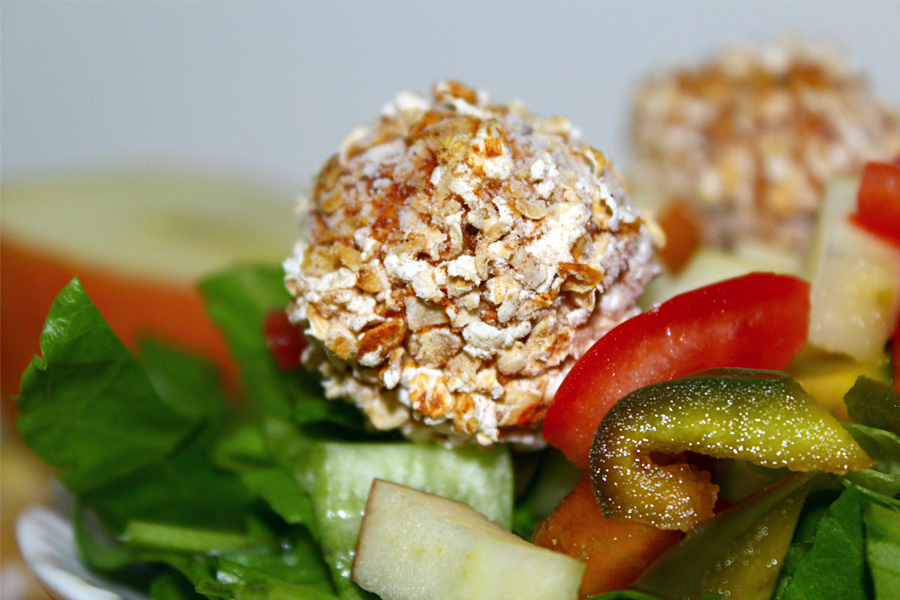 It is one of my favorite chicken salads! It is absolutely colorful, delicious and full of flavors.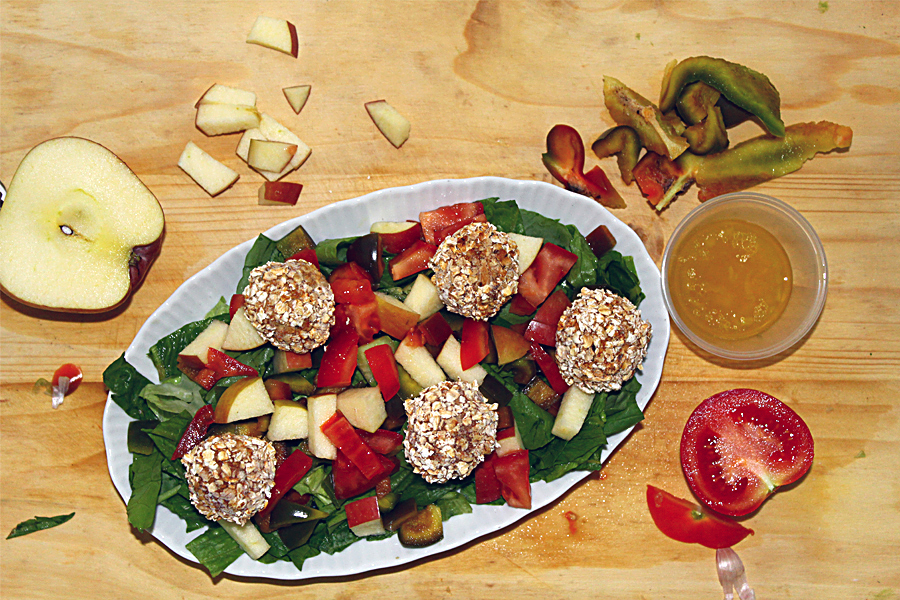 It is the perfect recipe for many occasions and can be served in so many ways.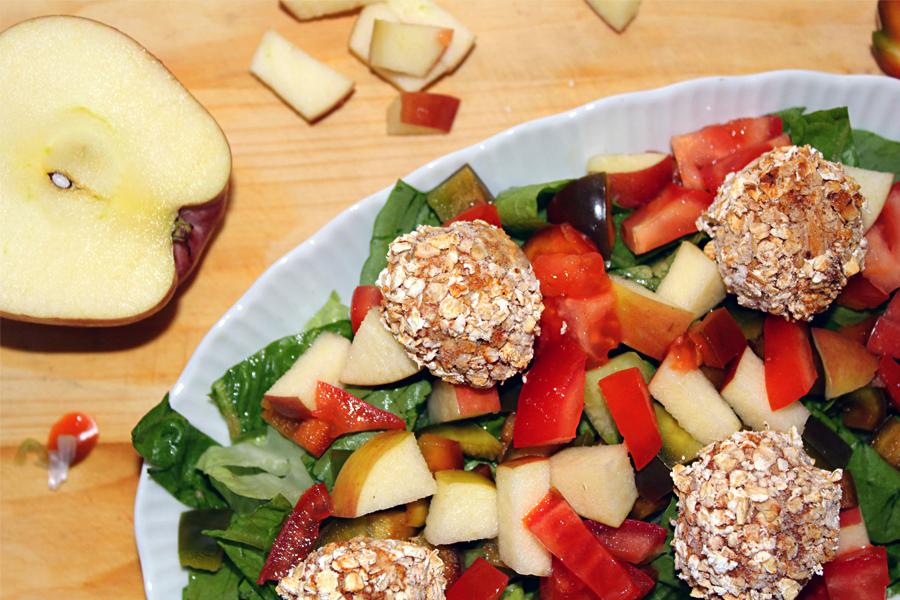 You can have it as a side salad or as a dinner salad or you can even toss it into a sandwich.
It is a really simple recipe with easy ingredients with a twist.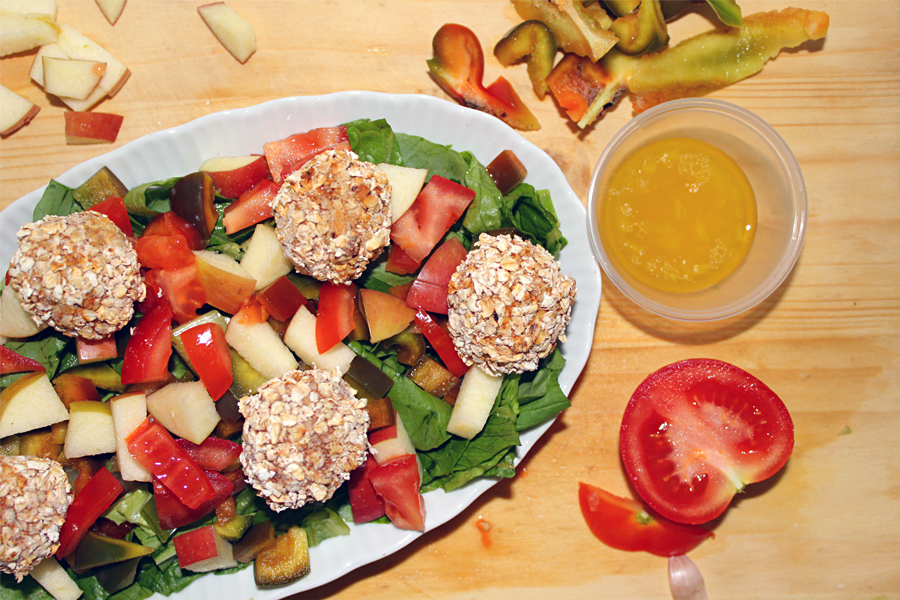 It has that sweet and sour taste with a simple dressing
Sometimes simplicity is the key for certain dishes.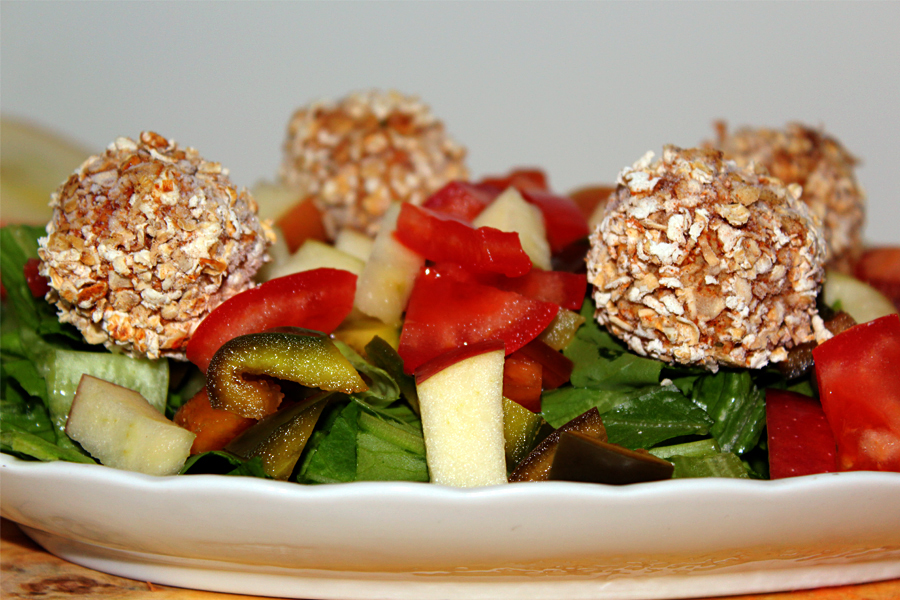 I like a hint of sweetness with my chicken salad so I added red apple which increases the amount of crunchiness which I love!
This salad is perfect for your after-workout dinner, it has the protein the fibers and the good fat you need to recover after your workout.
It's a great make-ahead recipe and the flavors marry and it tastes even better the second day. Chop some veggies throw some chicken bites in it serve and enjoy!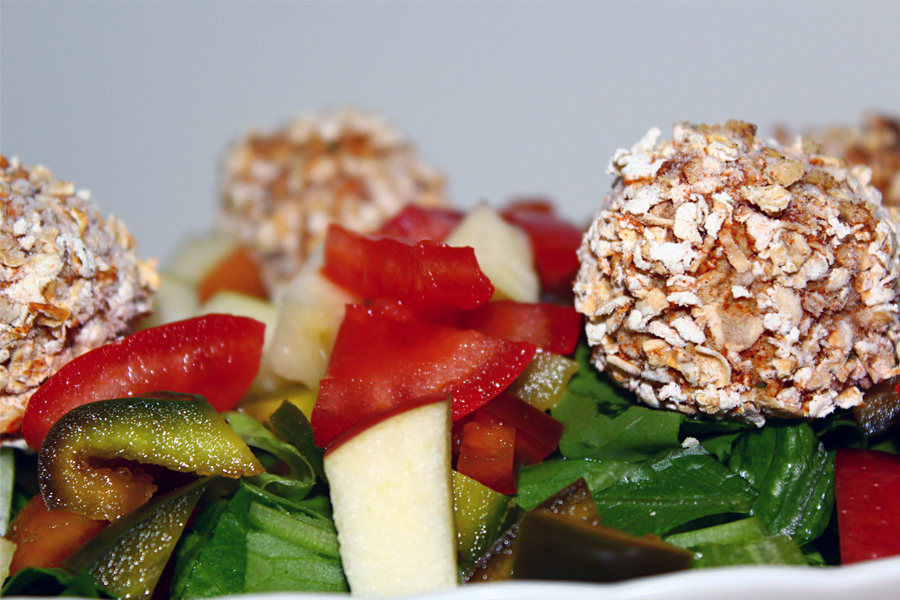 CHICKEN APPLE SALAD:
Serves: between 1 and 2 servings
Ingredients:
For the salad:
1 medium apple
2 cup romaine lettuce (washed and drained)
1 medium tomato
1 medium green pepper (or any other sweet pepper color you like)
5-6 pieces of the "chicken bites" *
For the dressing:
½ lemon, juiced
1 garlic clove, minced
1 Tbsp. olive oil
Pinch of salt and black pepper
Instructions:
Wash the apple and shop it in medium sized cubes
Wash the tomato and shop it in medium sized cubes
Wash the green pepper, remove the seeds and shop it in medium cubes.
Shop the lettuce into smaller pieces
In a medium bowl mix all the salad ingredients
In a small jar combine all the dressing ingredients and shake vigorously until well combined. Taste and adjust the taste as you like.
Pour the salad into the serving dish. Add the "chicken bites"
Add the dressing to the top of the salad and toss to combine well.
You can always add some toasted pecans or dried cranberries for garnish on the top and have a great taste also.
Enjoy!
Notes: if you didn't have time to prepare some of those delicious chicken bites and store them in the freezer to use them here in this recipe; you can use 1 chicken breast, cooked and diced.