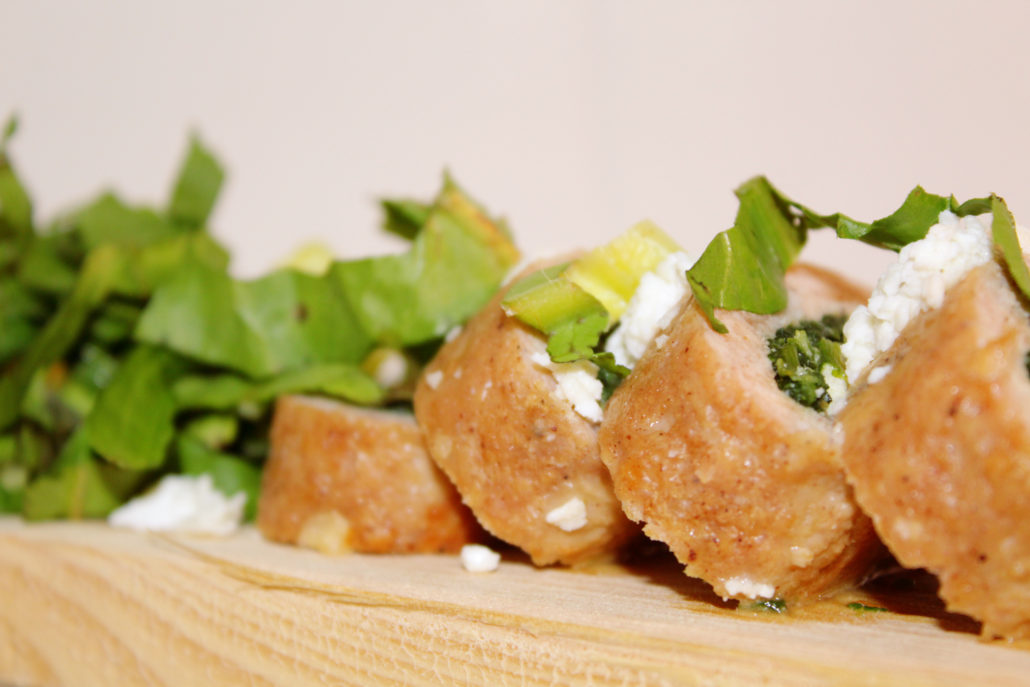 What could be better than a simple, healthy, yet very elegant recipe that you can serve at your fancy home gatherings?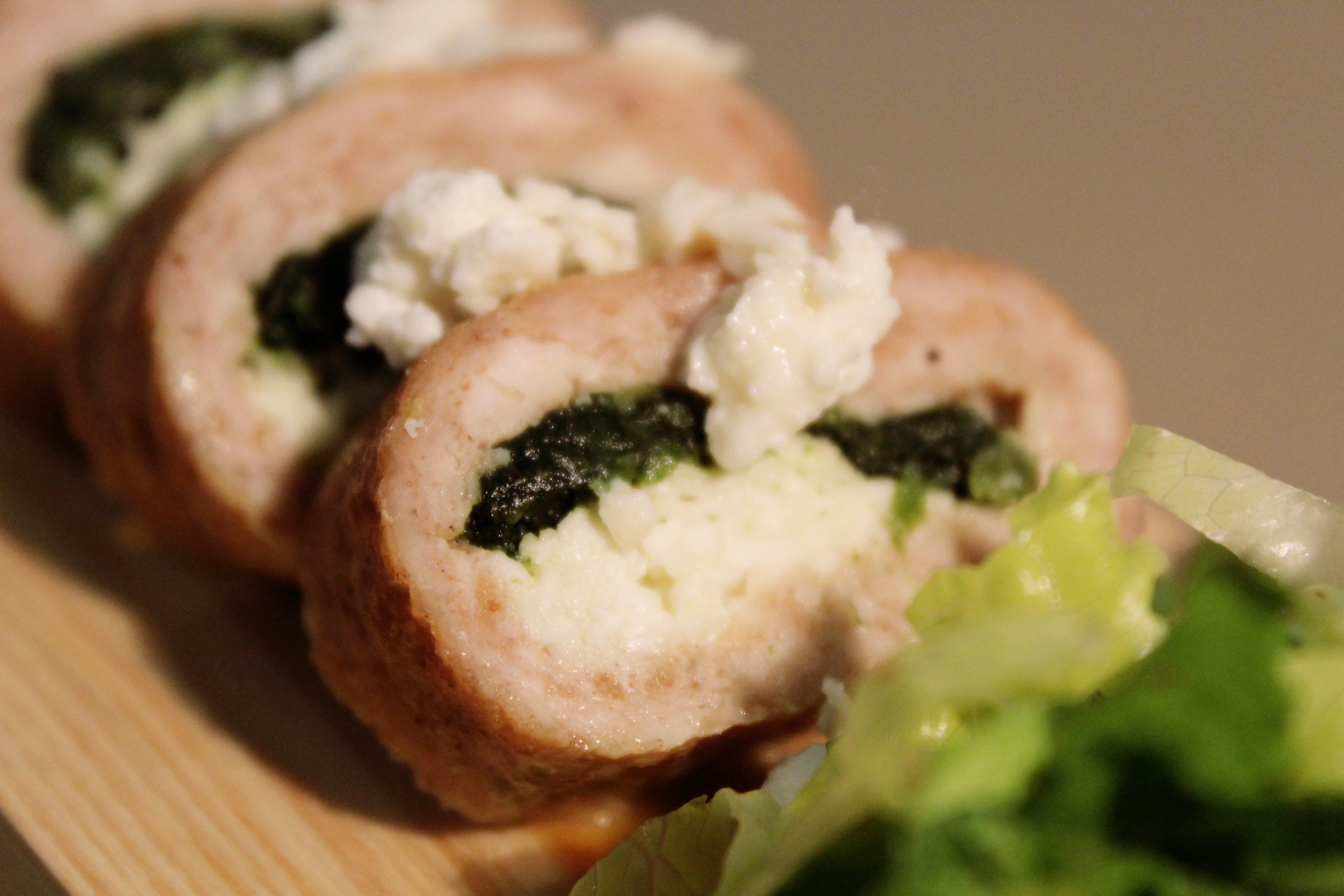 This recipe mirrors a much more fatty restaurant dish full of calories and unhealthy ingredients (processed meat and such).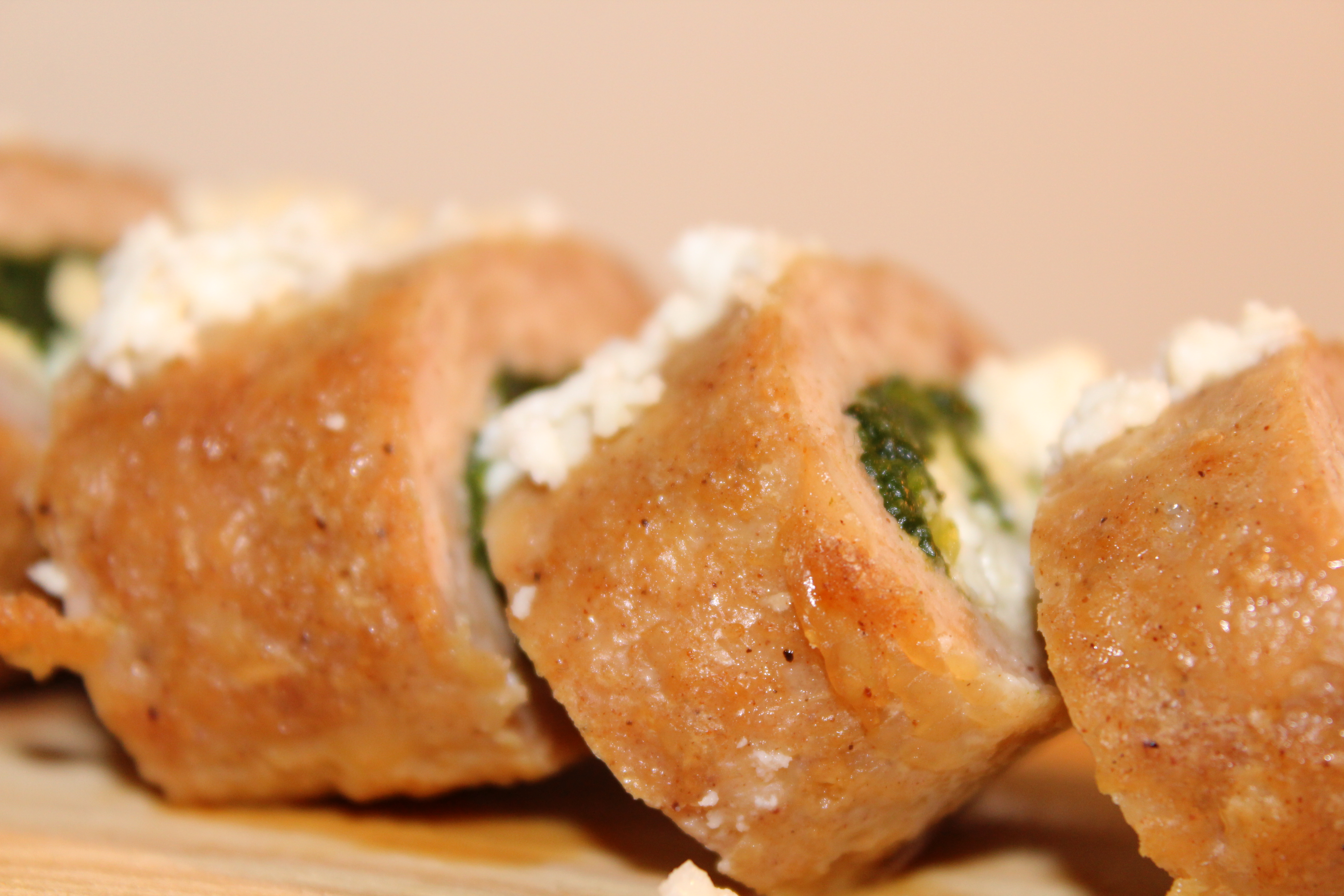 You can prepare it, cook it, and pop it in the freezer. Then, all you have to do is take it out and heat it in the oven or microwave ! You can serve it as lunch or dinner for all your beloved guests.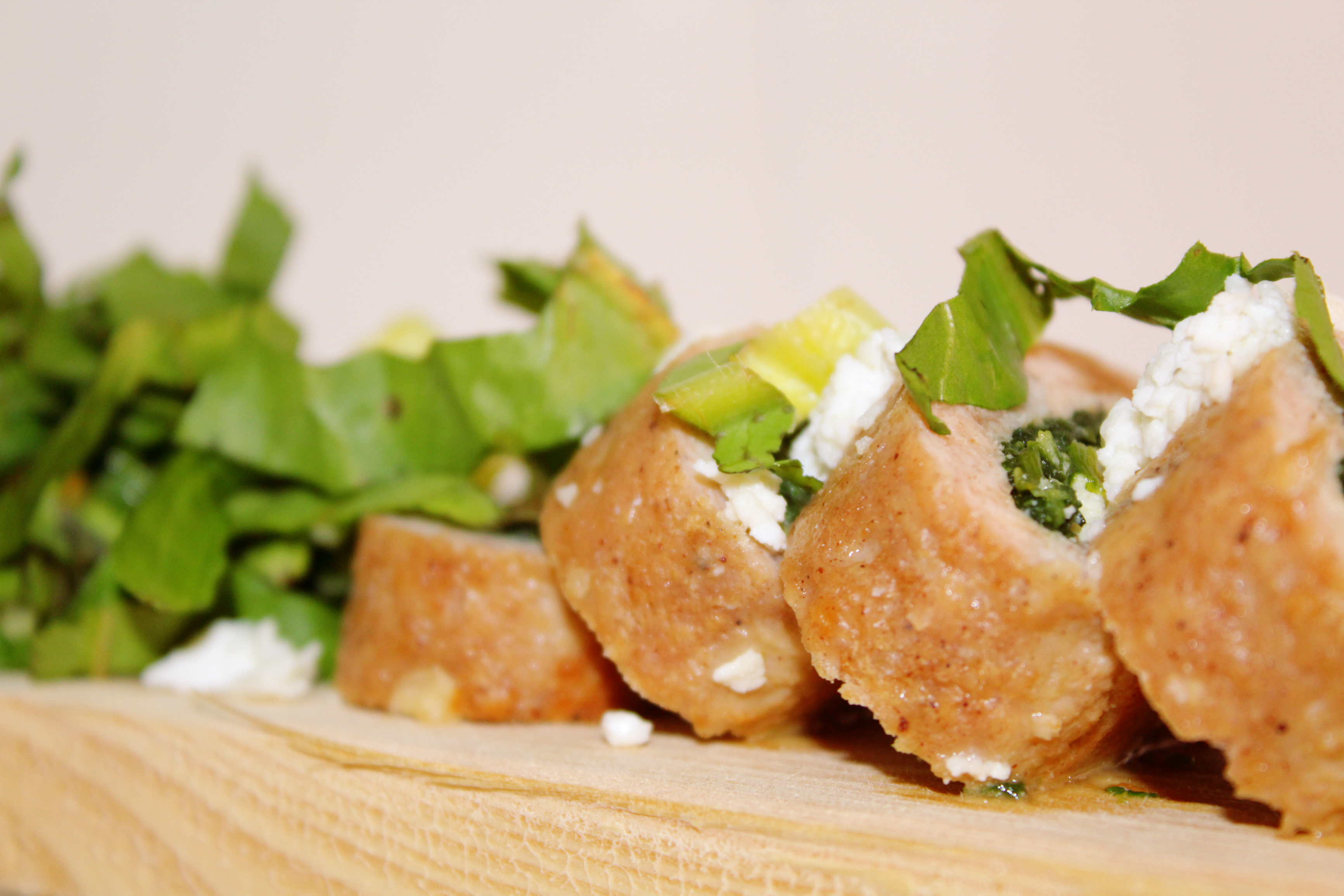 It is a much healthier version of the usual "Chicken Rolls". It is baked and not fried. It is also full of proteins and has much less amount of calories!
Ingredients:
Serves: 1 roll of 13 pieces
For the chicken mixture:
120 g skinless chicken breast cooked and shredded
2 Tbsp. oat flour
½ medium onion
½ tsp. salt
½ tsp. black pepper
½ tsp. cinnamon
½ tsp. white pepper
For the stuffing:
2 glove garlic
50 g halloumi cheese (shredded)
50 g fat free feta cheese
2 cup spinach
Pinch of salt and black pepper
Spray Coconut oil
Instructions:
Preheat oven to 180 ◦C and put the empty baking sheet.
In food processor, add the onion first and mince well than add the chicken, salt and peppers and combine very well. Move the mixture to a mixing bowl and add the oat flour and mix well and some sort of dough formed. Set aside.
Heat the pan on medium heat and add the coconut oil. Add the garlic and cook until start to get a golden color add the spinach and stirring occasionally until wilted.
Remove from heat and mix it with the halloumi, feta cheese, salt and pepper. Let it cool for a minute.
On a parchment paper put the chicken dough add another paper on the top of it and roll it out into a 25 x 25 cm square approx. with approx. 1cm thickness maximum.
Remove the paper on the top and spread the spinach and cheese mixture in the middle of the square leaving some centimeters on each side, flip the side inside and start rolling like a sandwich until it sealed smooth the surface with your hand and spray some oil on the heated baking sheet and put the roll.
Bake for around 25-30min until the roll is slightly take a golden brown color.
Remove from oven and let it cool for 10 min and slice it.
Enjoy!
Nutritional information:
Serving Size: 1 slice • Calories: 44 • Fat:1 g • Carbs: 2 g • Fiber: 0 g • Protein: 5 g