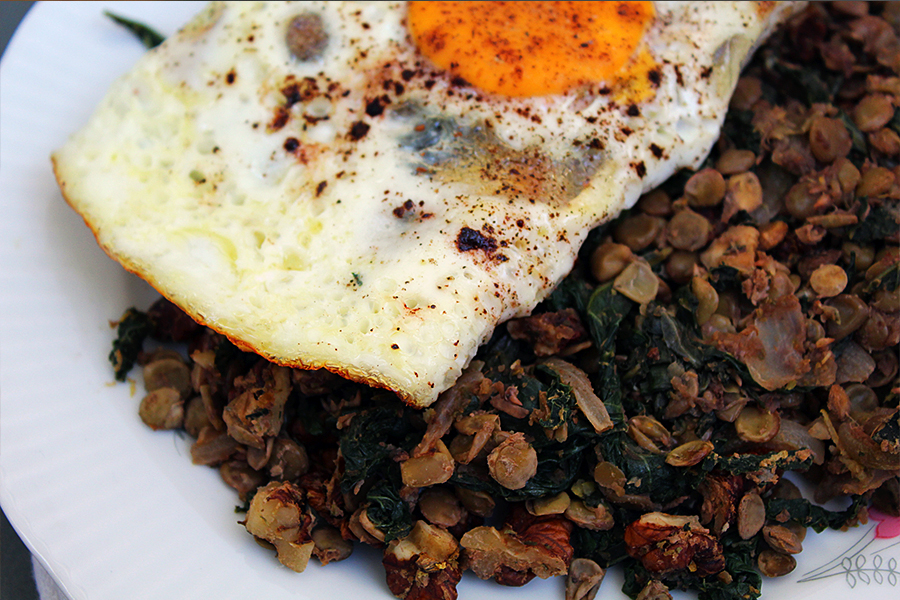 Each time mum is preparing some lentil to do her famous "Mjadara" dish, this question crosses my mind,
"why don't we use more lentils in our cooking? "
The use of lentil in my mum's kitchen and most of the local housewives kitchens are pretty limited to "Mjadara" or "lentil soup" despite that the lentil is a great nutritious ingredient to be used more often in our dishes.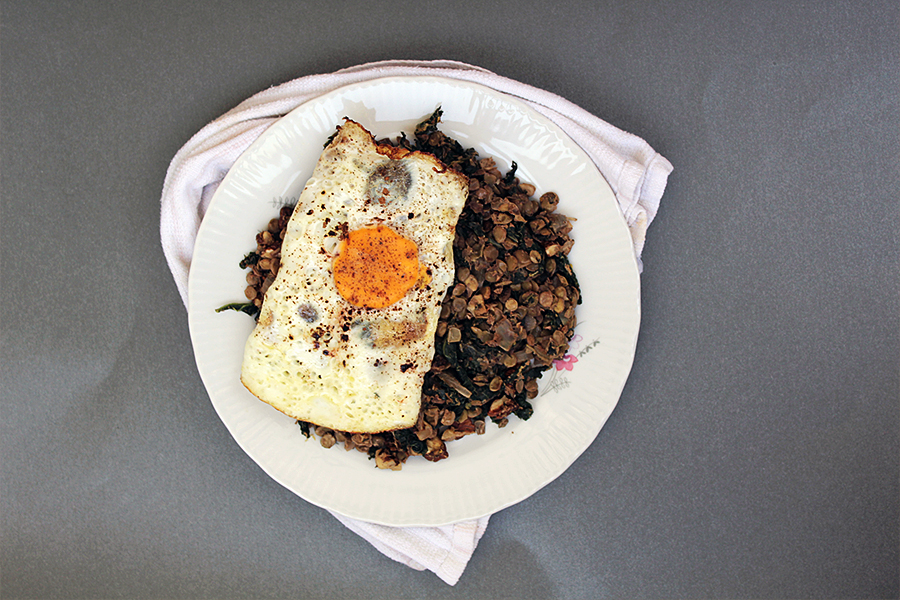 This question kept me thinking what to do more with lentil, so I asked mum to keep aside some cooked lentil for me the next time she prepares them for some Mjadara.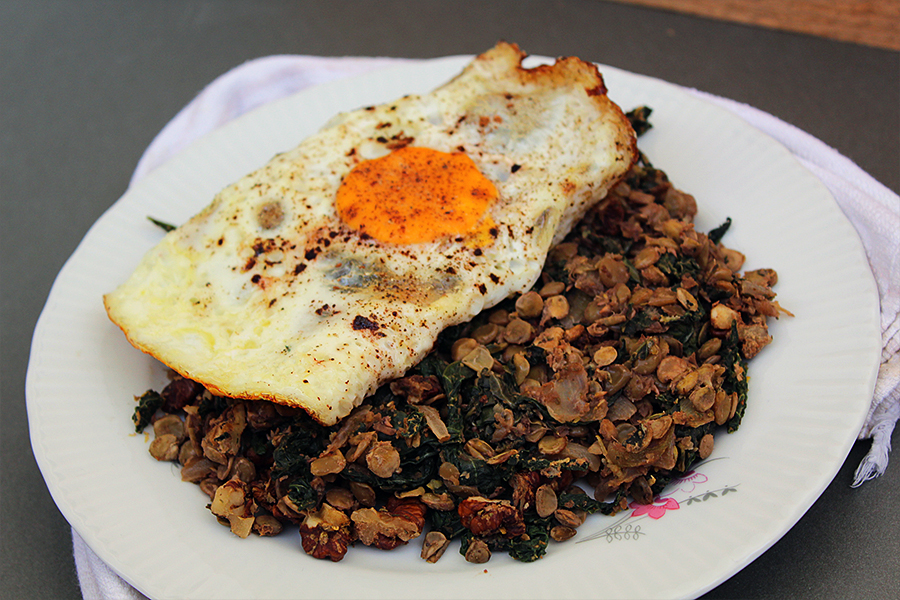 I needed a quick, healthy recipe that I can prepare and pack for the next day's lunch.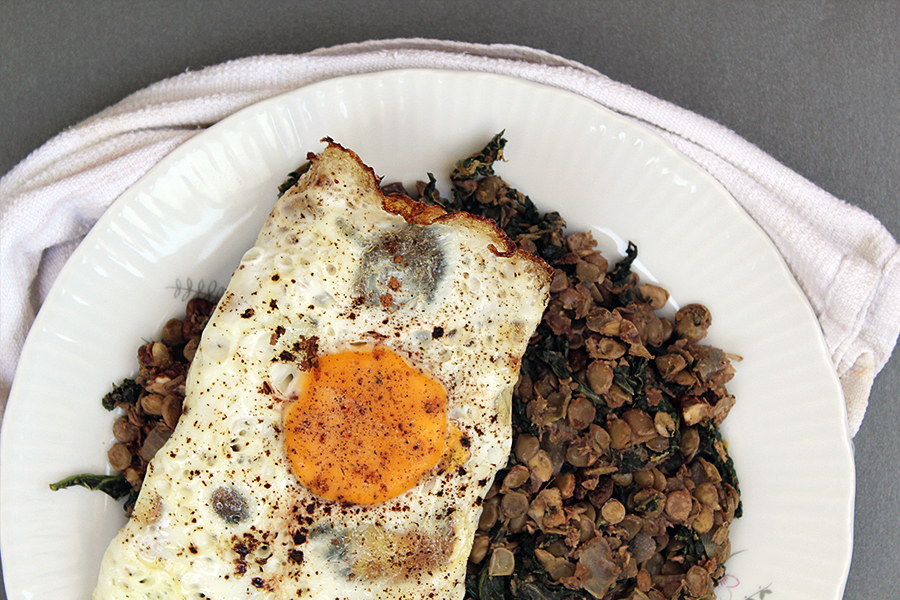 I am trying so hard those last few months before my wedding to stay in shape with and being a bridesmaid for my cousin as well, it has been crowded and I have been having a tight schedule lately, but I'm doing my best with cooking clean healthy food as much as I can and to stay healthy and on track even when I'm not cooking my own food.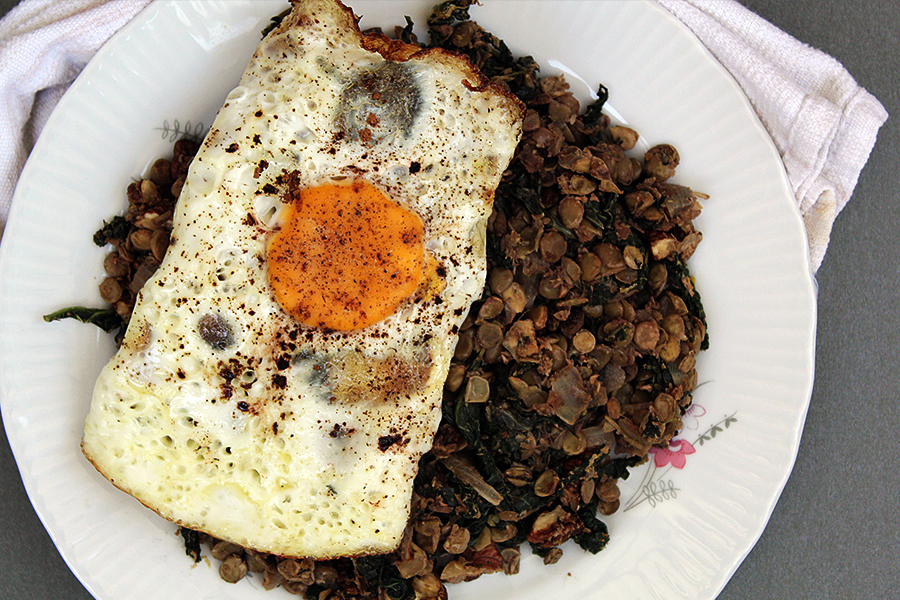 So this recipe was just perfect and so easy to do with so much hearty flavor, crunchy texture and a little uplift in the taste with a little bit of lemon zest. This dish is perfect from breakfast to lunch.
So many flavors going on with each bite that you can't get enough of it, and the best about it that it has no complicated ingredients just clean healthy ingredients. I have been coming back to this dish each time I found some lentil leftovers in the fridge.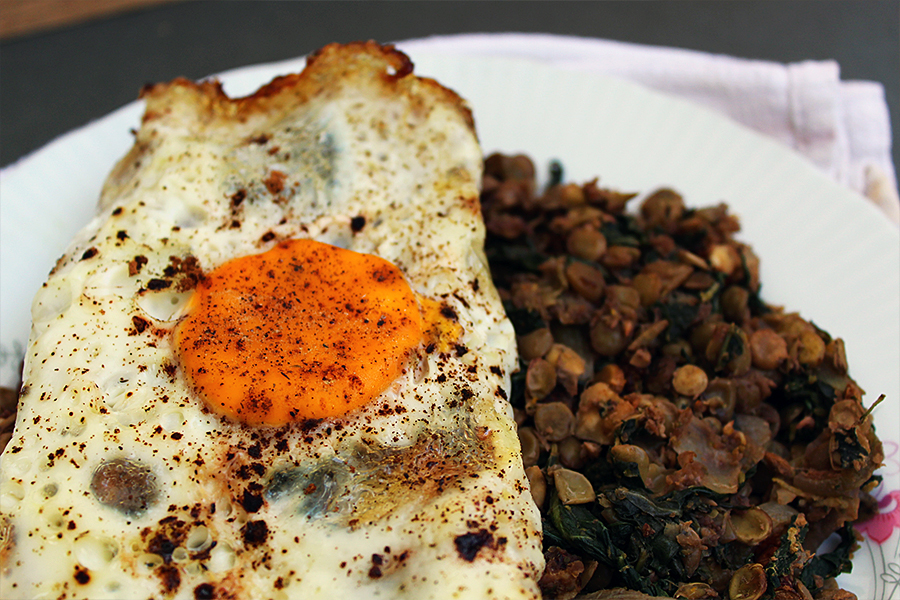 I topped it with egg for lunch and breakfast. But last time I tried the lentil walnut mixture as a spreading on fresh bread without the egg and it was amazing! Great idea for a vegan side dish or appetizer in your next family or friends gatherings!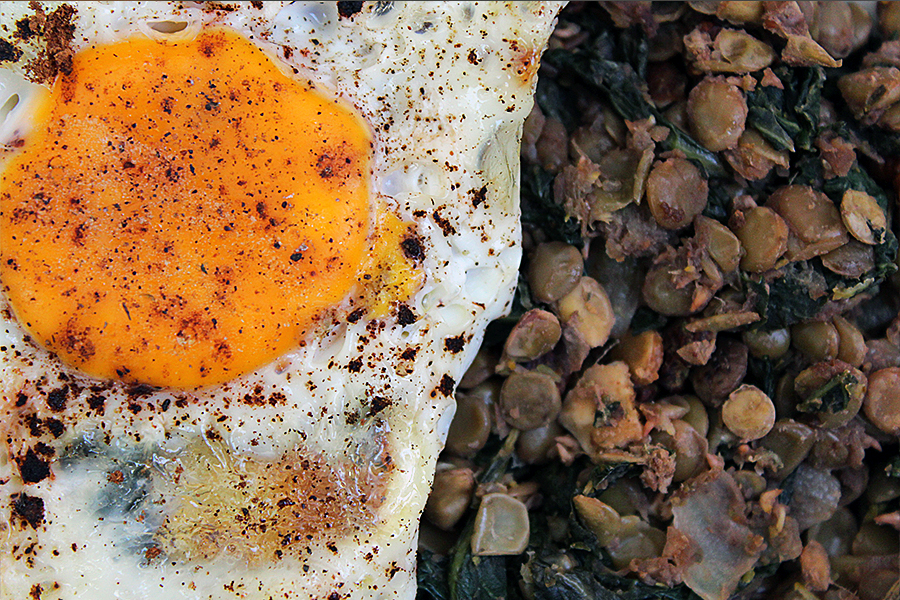 Crispy Lentil Egg Bowl:
Yield 1 bowl
Ingredients:
1 egg yolk
3 egg white *
1 small finely chopped onion
1 cup kale , chopped
¼ cup roughly chopped walnuts
1 tsp. dry zaatar grounded
1 tsp. sumac
Small handful of washed fresh thyme
Salt and pepper to taste
1 Tbsp. Olive oil
1 cup cooked lentil. *
Half a lemon fresh zest.
Instructions:
Add half of the olive oil to a skillet on medium heat.
Once the oil is hot, add the onion and sauté until it start to get a golden brown crispy texture.
Add the kale and cook through for couple of minutes.
Stir in the lentil, walnuts and fresh thyme and mix all the ingredients together
Add the zaatar sumac and a big pinch of salt and continue to sauté until you start to smell zaatar, and until the lentil are slightly crispy. The whole process till now should take around 7 minutes.
Stir in the lemon zest and pour into the serving bowl.
On the same skillet add the other half of the olive oil.
Once the oil is hot, pour in gently the egg white and top it with the egg yolk in the center.
Sprinkle with salt, pepper and sumac.
Cover and cook until edge are crispy and the egg is just set.
I like well-cooked! But you can cook until the yolk is still a little bit runny.
Place the egg over the lentil mixture and serve warm.
Or let it sit outside the fridge till it gets cold before you store it for the next day lunch.
Enjoy!
Nutritional information: (I count the egg with the lentil as 1 serving)
Serving Size: 1 serving • Calories: 400• Fat: 20 g • Carbs: 50 g • Fiber: 22 g • Protein: 30 g
Notes:
*I used 1 egg yolk and 3 egg white instead of using the whole eggs to avoid the extra fats that come from the yolk and keep the high protein of the egg white. Smart way to stay on track while cooking!
*I like to keep my lentils in a strainer overnight in the fridge to cool and drip because I noticed that the drier the lentils are the more easily they'll crisp up.