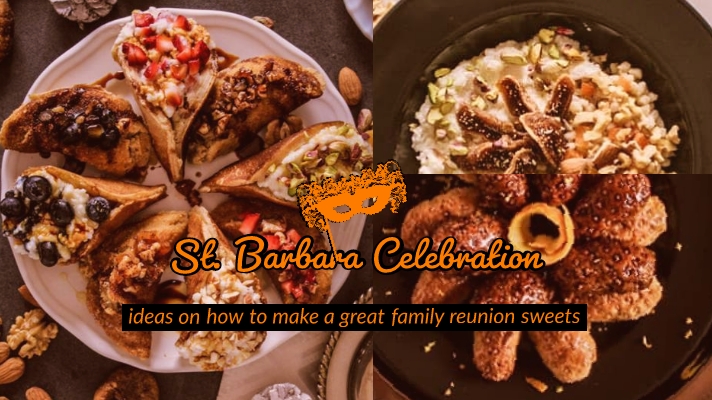 St. Barbara's feast marks the beginning of the Christmas decorating season for Lebanese Christians.
Lebanese families also plant wheat grains, lentils, chickpeas and other legumes with the idea that in three weeks, the sprouts will be plentiful, accenting the Nativity scene under the Christmas tree.
To celebrate St. Barbara's Day, known as "Eid il-Burbara," Christians in Jordan, Syria and Lebanon prepare and share several kind of desserts made from boiled wheat, rose water, cinnamon, anise and nuts, some maakroun and some stuffed atayef.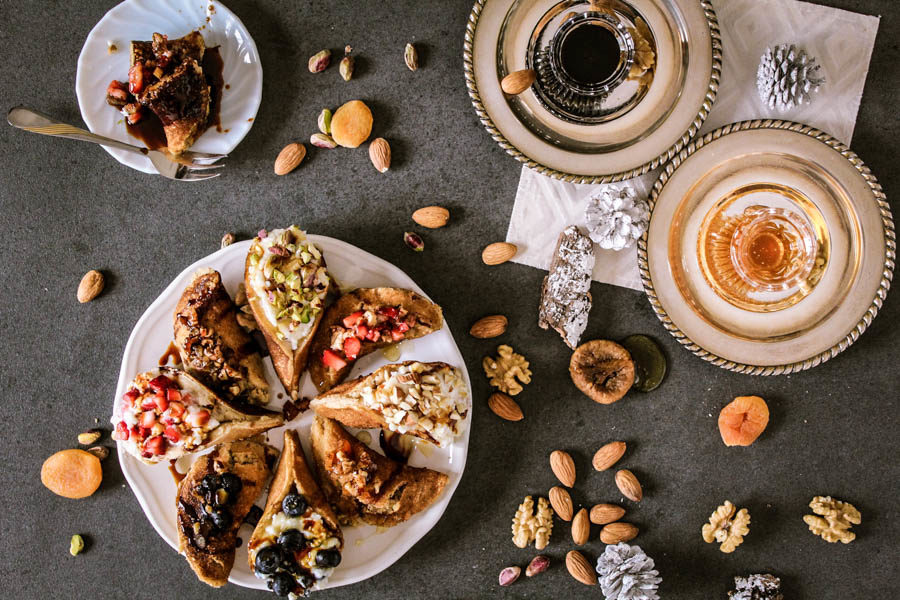 These aromatic sweets represents the wheat fields where St. Barbara hide from her father, who kept her locked in a tower because she had converted to Christianity in A.D. 235. Middle Eastern Christians believe that, before her death, St. Barbara escaped her tower prison, and freshly planted wheat fields miraculously rose up around her, concealing her path.
Lebanese and Syrians take the celebration a step further, with children dressing up in costumes to commemorate St. Barbara's flight, creating a Halloween-type disguise. Pumpkins and gourds also are used as decorations. In modern times, it's mainly children who participate, dressing up in masks and costumes to knock on neighborhood doors in search of money and candy.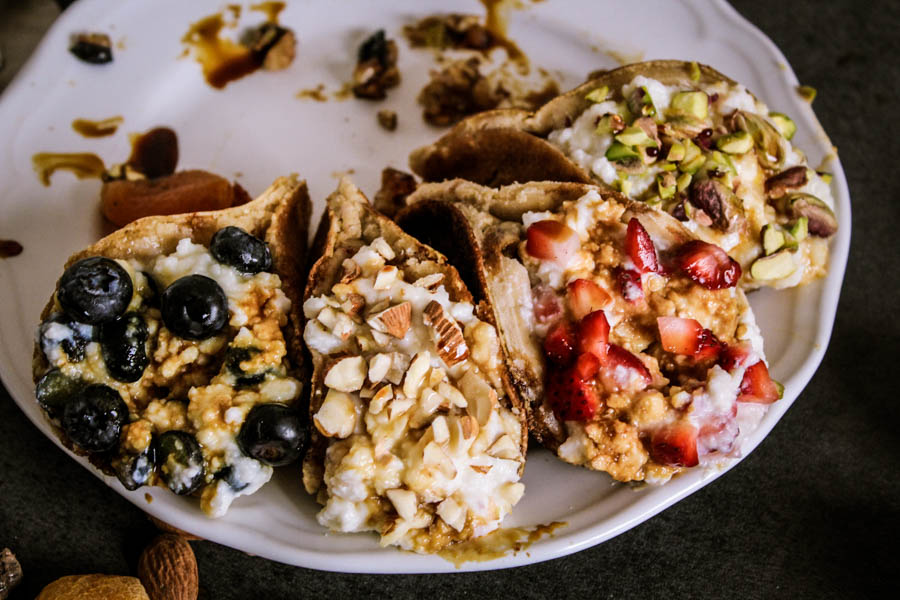 This celebration mark a big part of my childhood we prepared our costumes for weeks before the evening, it was such a fun time!
These are some of my healthy versions of of my best childhood sweets, I may not be able to get dress and go from house to house singing tonight but I surely can enjoy those delicious desserts, check out the kinks below for the top 3 sweets we always prepare on St. Barbara night:
Lebanese ethnic whole wheat bowl