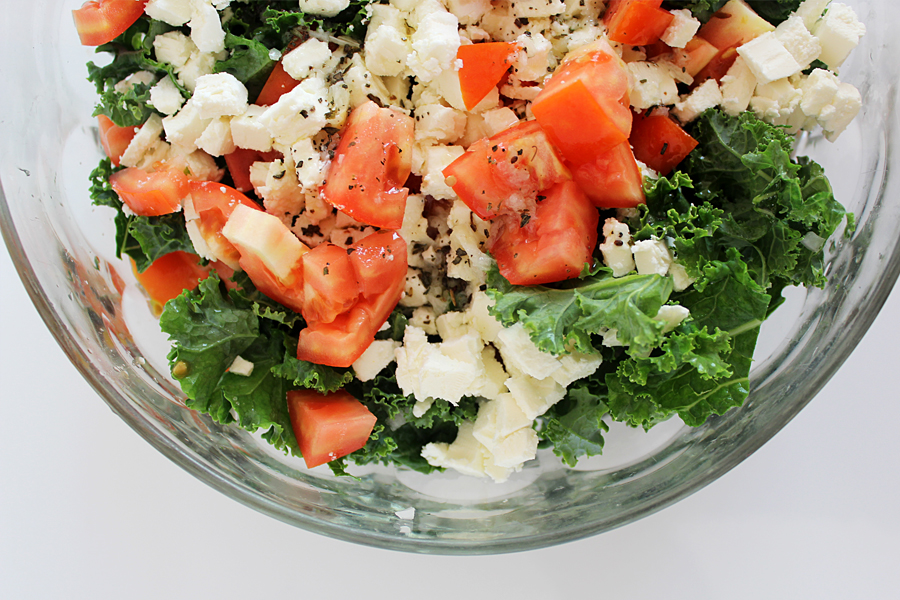 I was craving some juicy fat burning salad since I arrived to Dubai. Today when I was surfing the supermarket I saw some fresh kales, so immediately but brain imagine a bowl of fresh kale salad.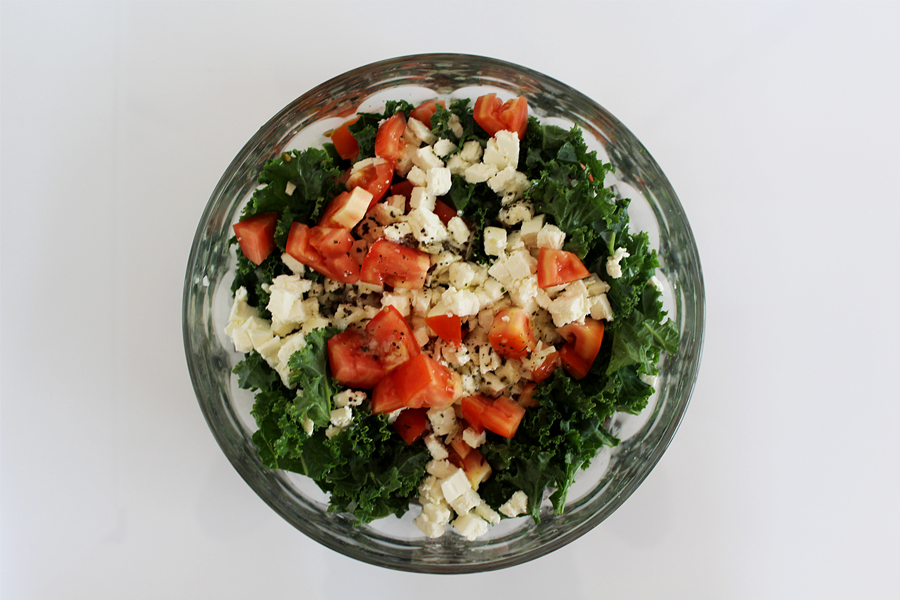 I ended up doing a very delicious fresh salad that we had we some egg bites for lunch.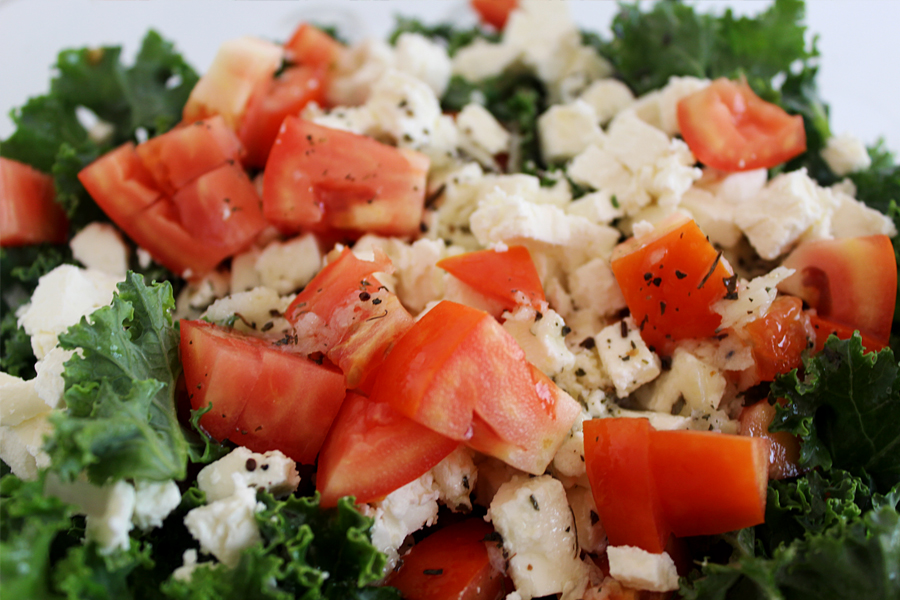 This salad is super healthy and helps you burn fat thanks to those beautiful green kale leaves and the lemon olive oil dressing.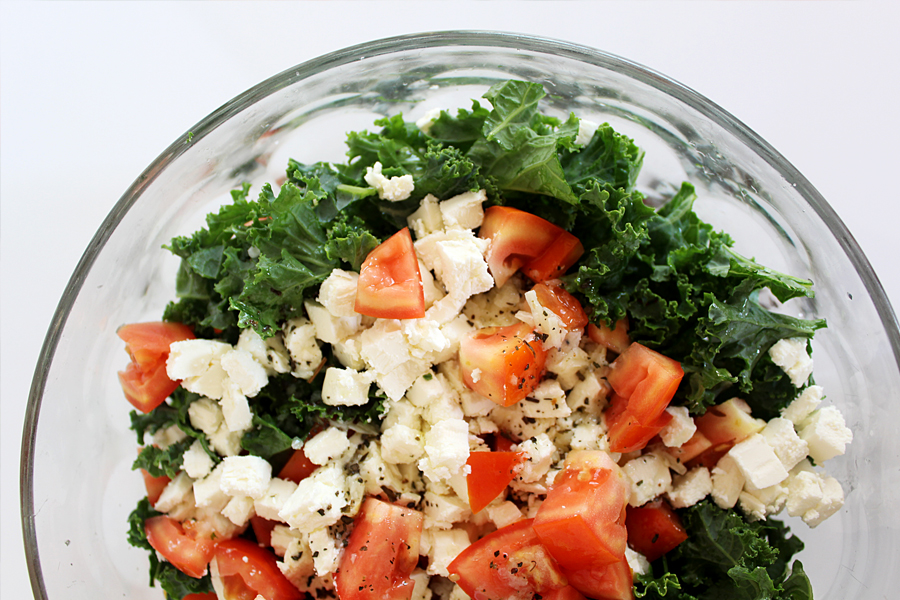 It is perfect as a post-workout meal full of flavor, nutrition and so refreshing especially in the hot weather of Dubai, it was just perfect!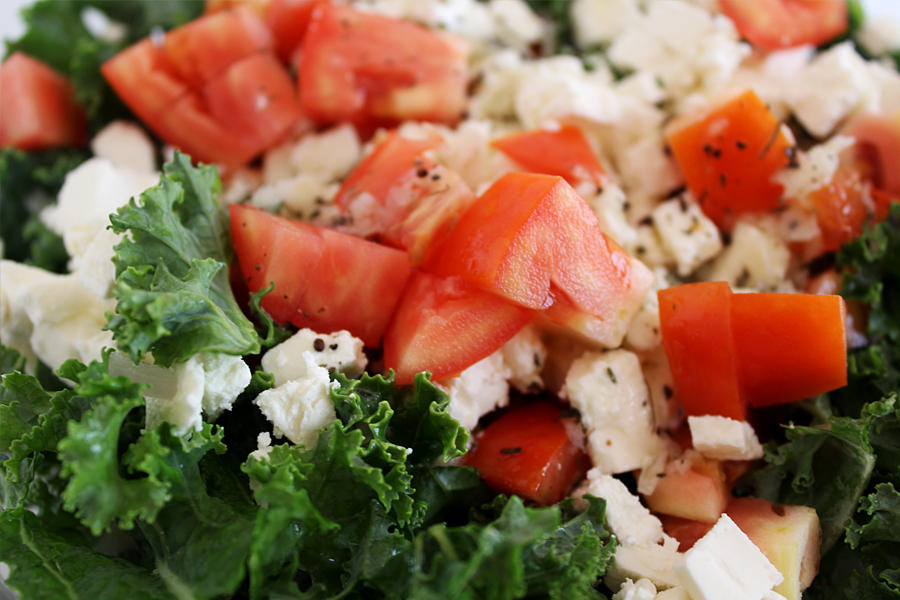 The reason that I like using kale in salad more than any other green leaves because it doesn't get soft and soggy like others. It will stay crispy in the fridge for a couple of days even with the dressing soaking in it. So you don't have to throw any leftovers IF some were left of this delicious recipe.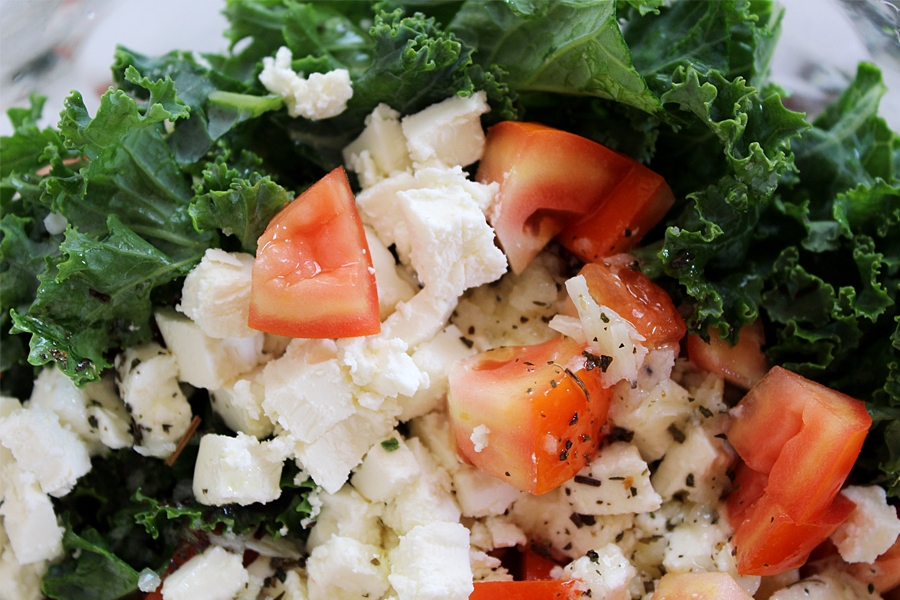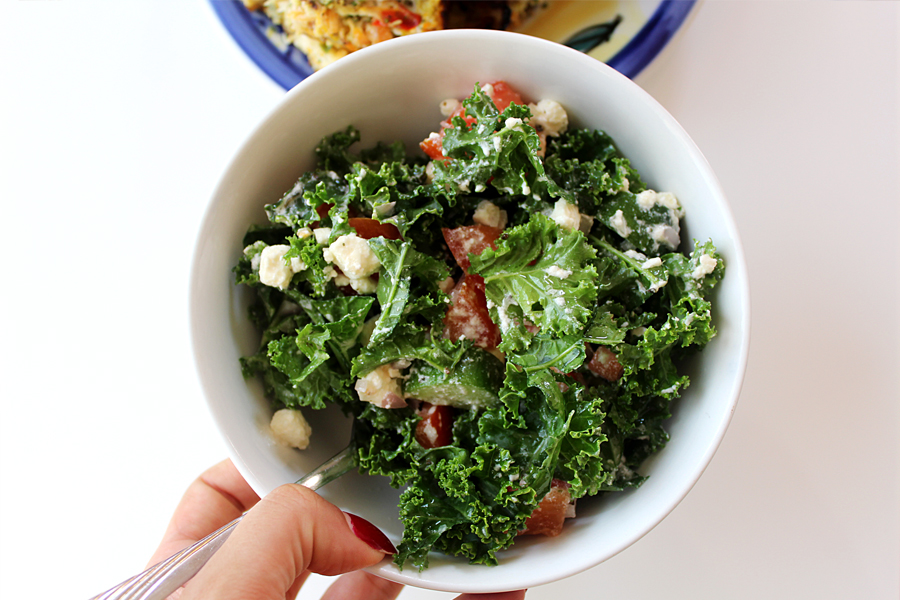 It is so easy to prepare, just chop up those ingredients, mix it with the dressing and enjoy, and the best of it is that the more you soak it in the dressing the more delicious it get without the fear that the kale will get soggy.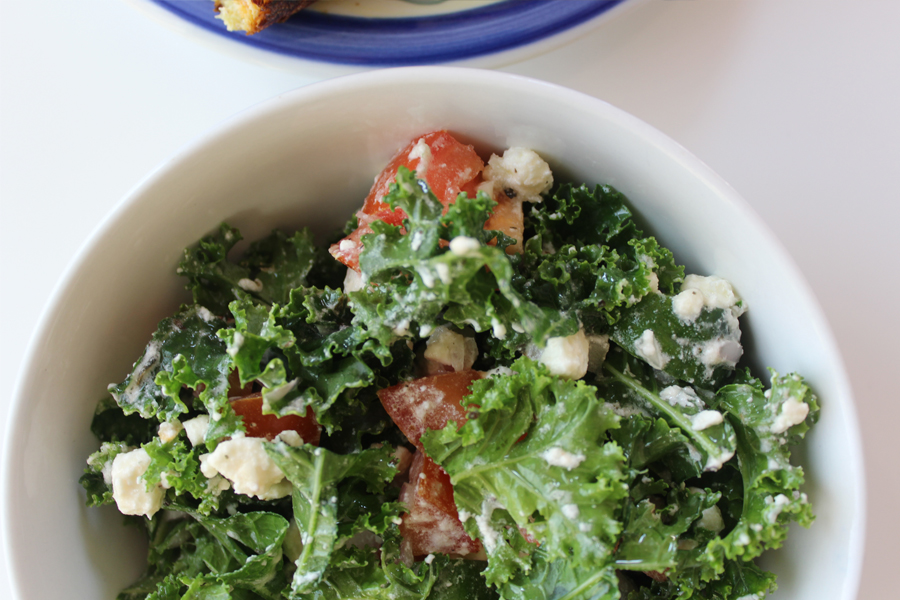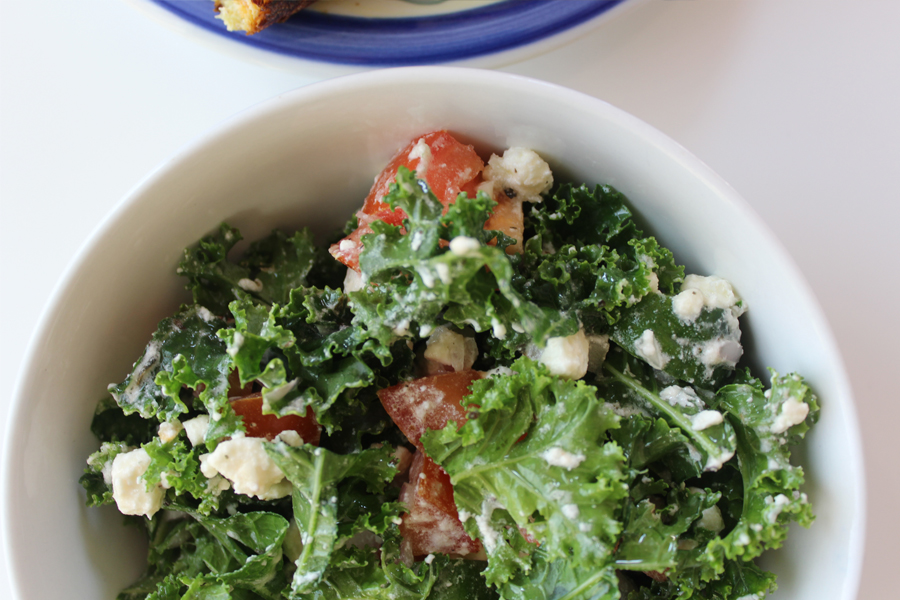 Italian Kale Salad:
Serve 4 to 5 bowl of salad
Ingredients:
For the salad base:
3-4 cups of kale, washed and finely chopped.
2 tomato head, cut into big cubes.
1 cucumber, diced
1 small red onion, thinly sliced
½ cup low fat feta cheese, crumbled
For the dressing:
2 Tbsp. olive oil
¼ cup lemon juice. *
1 garlic clove, minced
1 tsp. dried oregano
1 tsp. dried basil
Salt to taste
Instructions:
Mix all the dressing ingredients in small bowl and set aside.
Mix all the salad ingredient in a bowl except for the cheese, add the dressing and mix it well.
Sprinkle the feta cheese on the top before serving
The salad with the dressing can stay up to days in the fridge mixed and ready, just add the cheese before serving.
Enjoy!
Notes:
*you can adjust the lemon juice to your taste, I personally like  extra lemon in my salads, if you don't just put 3 Tbsp. of lemon juice instead of ¼ cup.